You've ended your search for a condo for rent in Metro Manila, signed your lease agreement, and moved in to your new home. What's next for the young and independent professional?
You've got to find ways to cook meals on your own. You can't depend forever on fast food and packed meals in the convenience store. Learn to cook dishes other than fried eggs and burnt pancakes. Whether you're busy or just starting to learn how to cook, you can try quick and easy recipes with minimal preparation and cooking time. Here are nine easy-to-cook meals you can try from breakfast to dessert.
1. Avocado toast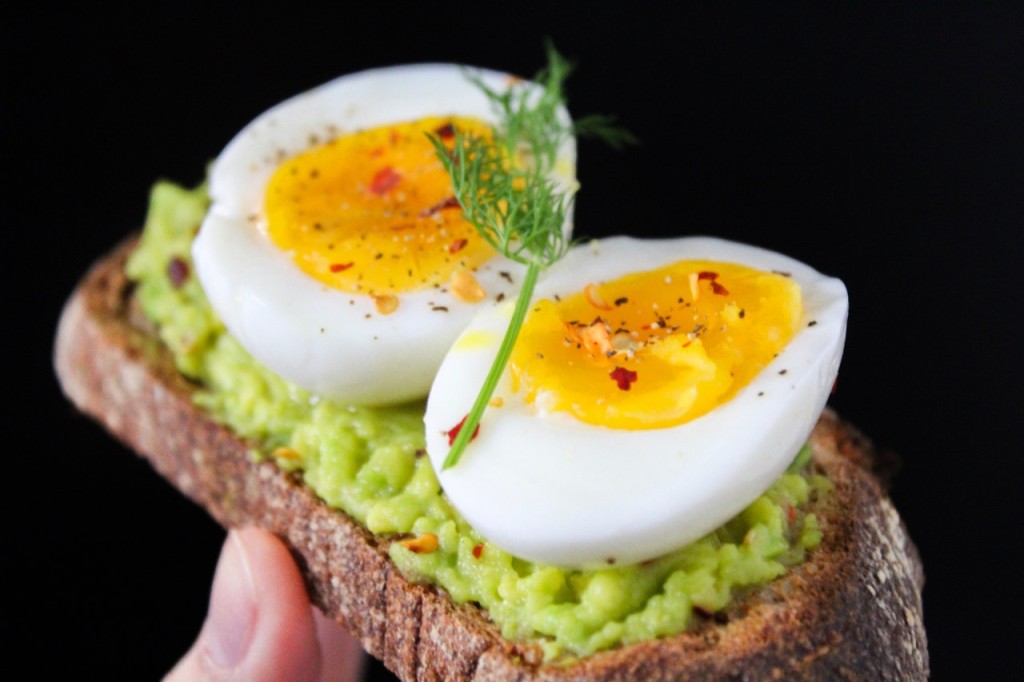 When you're in a rush to get to work on time, you tend to skip breakfast or just grab a quick fast food meal. Both options are convenient but unhealthy.
Quickly prepare a healthy home-cooked meal like an avocado toast in your condo kitchen. Simply mash an avocado gently with a fork, spread it on a slice of toasted whole-grain bread, and top it with a halved boiled egg. Sprinkle a little salt and pepper, and you're done!
You can make one faster in the morning by prepping the avocado and putting it in the fridge at night before bedtime.
2. Toaster oven-roasted chicken
The oven toaster is a handy kitchen equipment for busy people who are renting a condo in the Philippines. It can do more than just toasting bread and baking cookies. Did you know that you can also roast chicken in it?
Marinate small to medium pieces of chicken overnight. You can buy a barbecue or chicken inasal marinade at the nearest supermarket from your condo. Wrap the chicken parts with aluminum foil and place it on the oven tray. Toast each side for 15 minutes.
3. Baked salmon
You can also count on your oven toaster to bake fish. Using only a few ingredients, it's so easy and quick to make a tasty baked salmon right in your kitchen. Mix garlic, freshly squeezed lemon, melted butter, and basil or parsley. Pour the mixture over salmon fillet on the oven tray lined with aluminum foil. Then bake it for 15 to 20 minutes.
4. Meatball soup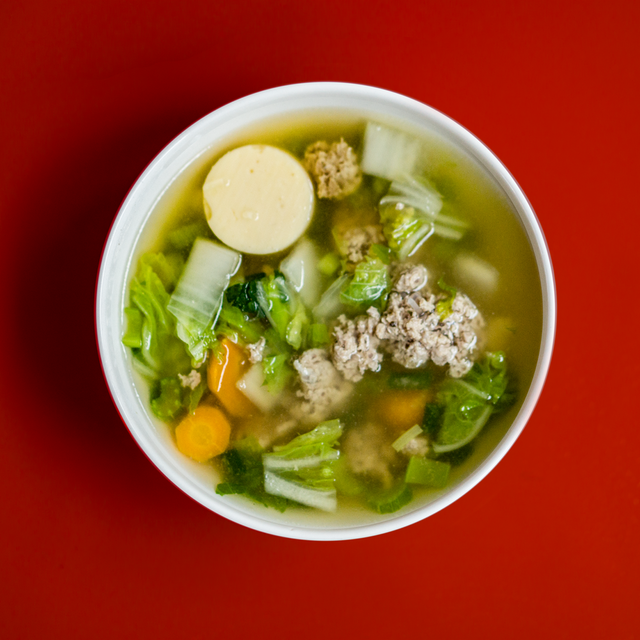 Some days, you crave for a comforting bowl of soup, but you're just too tired (or lazy) to cook beef nilaga for almost 2 hours. An easier alternative? Make a meatball soup—it will take only 30 minutes of your time.
To make the meatballs, mix ground pork, egg, onion, ground pepper, and salt in a large bowl. Shape one tablespoon of the mixture with your hands. Refrigerate the meatballs for 10 minutes. Sauté minced garlic and chopped onion in a medium pot and add meatballs. Cook for about 10 minutes until the meatballs turn brown. Add fish sauce and water. Let it boil and then simmer for 5 minutes. You can add misua, mustasa or patola if you want and simmer for 2 minutes until cooked.
5. Rice-cooker mac and cheese
Just like the trusty oven toaster, your rice cooker can whip up easy-to-cook meals other than rice. Craving for pasta? No problem! You can make a no-prep mac and cheese with a rice cooker.
Just combine macaroni, water (or broth), and salt in your rice cooker, close the lid, and cook for 15 minutes. When the macaroni has cooked, add milk and cheese (cheddar, parmesan or mozzarella). Open the lid once or twice to stir the mixture and prevent scorching on the bottom. Cook for 10 minutes.
6. Tomato and garlic pasta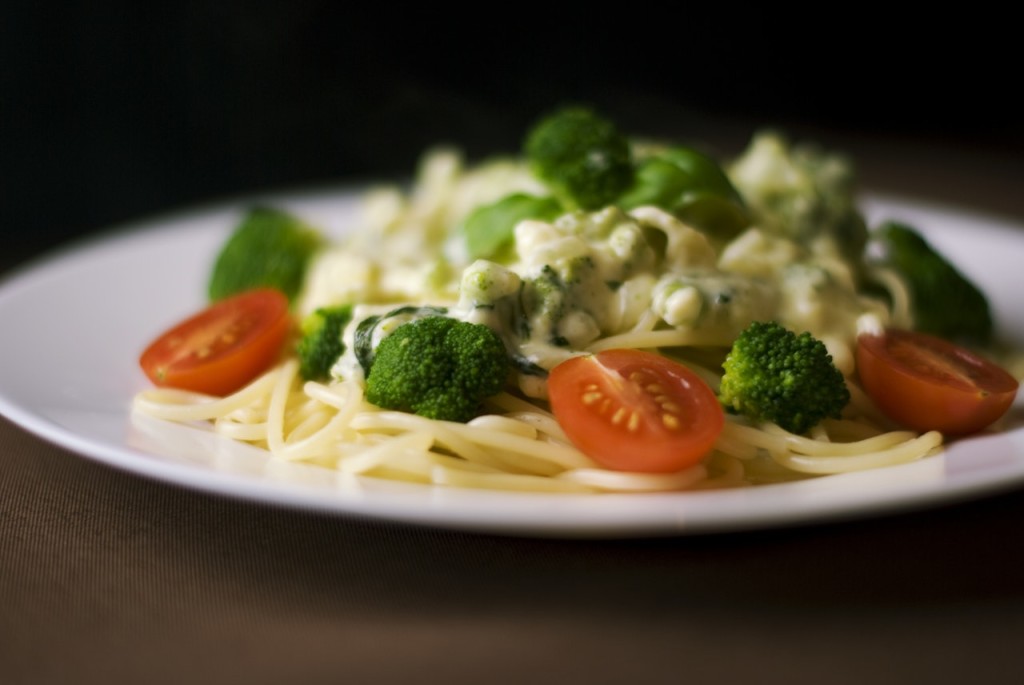 Making a traditional pasta is tedious and complicated. But some pasta dishes can be cooked in only 20 minutes. One of these easy-to-cook meals is a tomato and garlic pasta.
In a big wok over medium heat, put the noodles, water, basil, olive oil, onion, basil, garlic, and cherry tomatoes. You may also add veggies like broccoli. Let the mixture boil while stirring it a few times to keep the noodles from sticking. Once the pasta has cooked, season it with salt and pepper. Place the pasta in a bowl and grate cheese on top.
7. Cheese quesadillas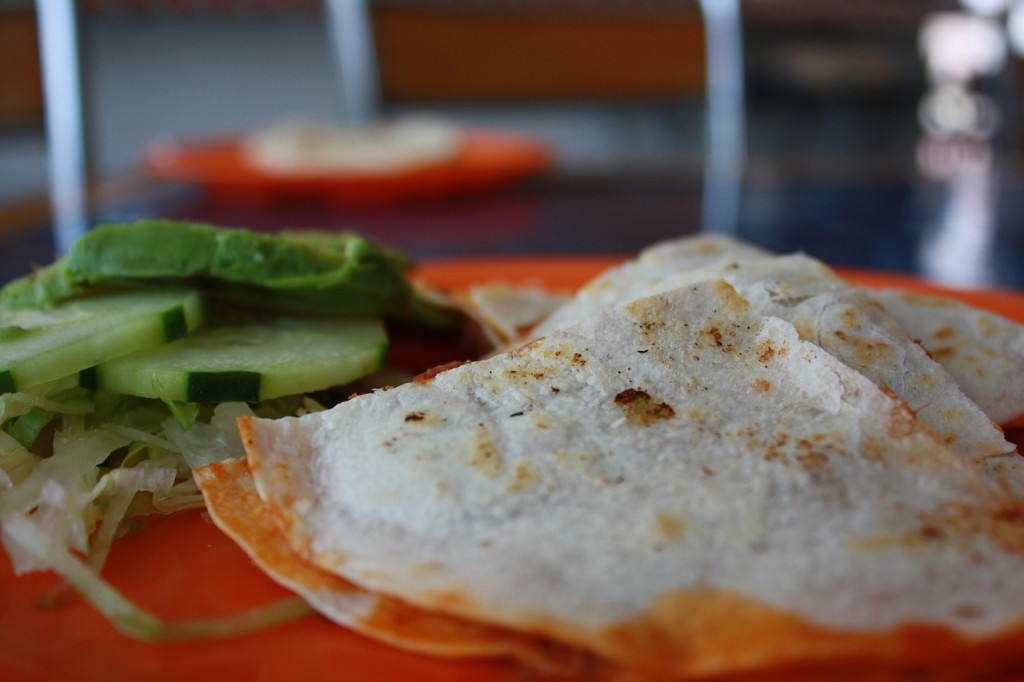 It takes only 5 minutes, two ingredients, and a microwave oven to make these yummy and filling snacks. Place a flour tortilla on a microwave-safe plate and sprinkle grated cheddar cheese. Cook on a high microwave setting for 1 minute or until the cheese has melted. Take the quesadilla out of the microwave and slice it into four pieces.
If you don't have a microwave oven, you can still make cheese quesadillas with an oven toaster (toast for about 10 minutes). Or you can cook each tortilla on a pan greased with butter.
8. Oven-toasted s'mores
No need to go to a fancy bakery to satisfy your craving for gooey s'mores—you can easily make some in your condo kitchen! On an oven tray, place a graham cracker with a piece of chocolate bar and marshmallow on top. Toast it in the oven for about 3 to 4 minutes. Put a second cracker on the marshmallow and enjoy the chocolatey goodness!
9. No-bake coffee graham float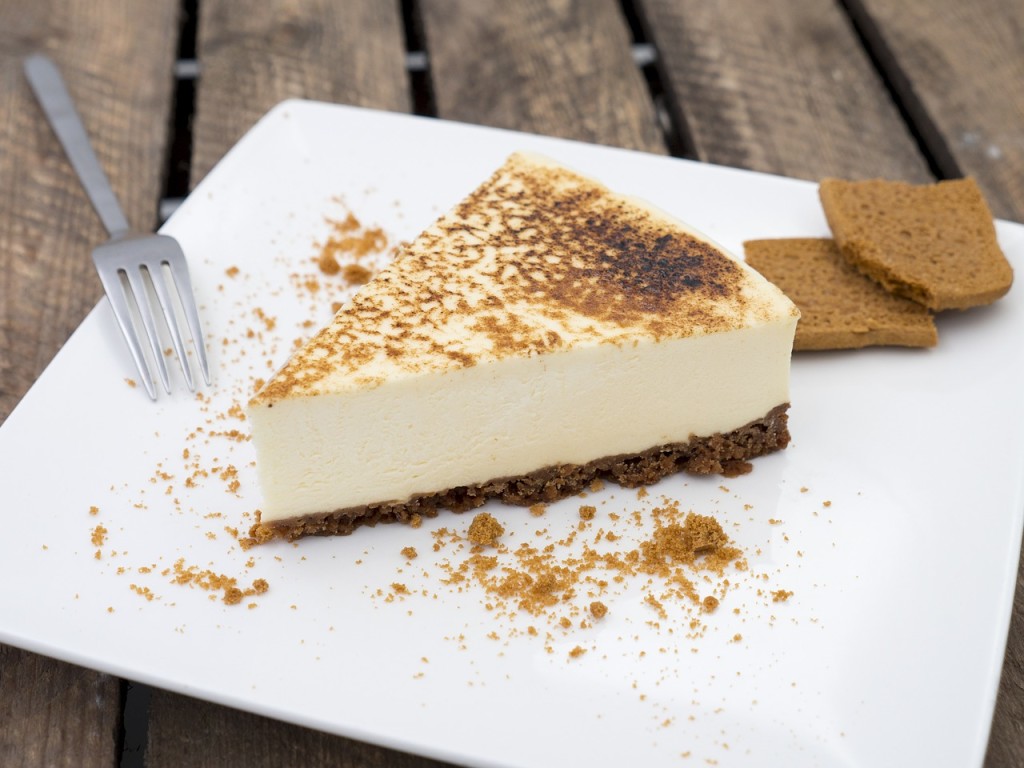 Some desserts are sinfully good yet won't make you work hard in the kitchen. Making no-bake desserts is perfect for the sweet tooth, especially working professionals renting a condo in the Philippines who barely have the space for baking equipment.
A coffee graham float will surely delight the coffee and dessert lover. Simply combine all-purpose cream, condensed milk, and instant coffee. On a rectangular or square container, place graham crackers and pour the mixture. Add layers of crackers and mixture until you've filled the container. Refrigerate it for at least 4 hours or overnight.
You don't have to break a sweat prepping and cooking dishes in the condo you're renting. With only simple kitchen appliances and a few ingredients, you can prepare easy-to-cook meals in less than half an hour.