Metro Manila is the Big Apple of the Philippines, the city that never sleeps. It's the center of business and commerce, and everything else about urban living. In the next couple of months, tens of thousands of young people, either entering universities as college students or the workforce as fresh graduates, are migrating to the capital region. Metro Manila, after all, is where you will find the best schools and the most professional opportunities.
Living in Metro Manila can be overwhelming for someone who has always lived in the countryside. The commutes are longer, not to mention more burdensome, and the lifestyle is more fast-paced compared to the laidback life at home. Discover how to master living in the concrete jungle of Metro Manila and how choosing a condo for rent in the Philippines can help you make the most of your young years.
1: Beat toxic commutes with condo living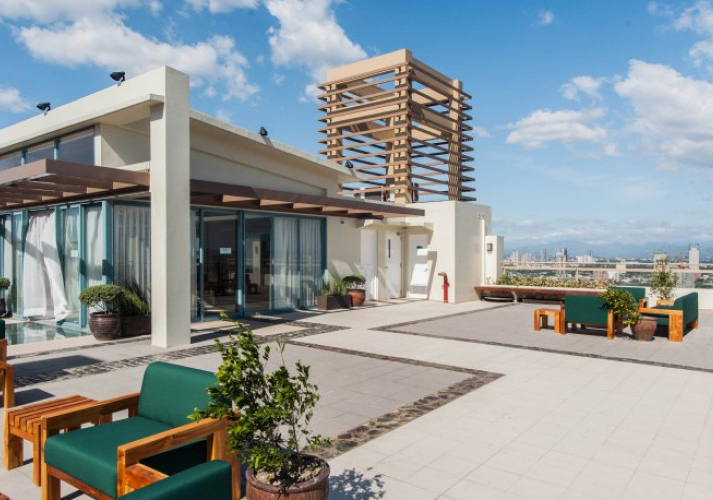 You may have heard about the monstrous traffic in the capital and the daily sufferings it brings to urbanites. Well, these claims are no exaggeration. Commuting for at least four hours each day isn't a joke. For someone who's lived in the countryside, that's equivalent to driving to another province and back. But how can you survive the misery of daily commutes in Metro Manila?
Consider condo renting in the Philippines' capital and choose the best condo in Manila, DMCI Homes. Their condo communities are strategically located near transport networks, schools and business districts. You don't necessarily need to choose a condo for lease right beside your university or office. The rent in these properties is likely to be astronomic. You can choose one that's walking distance away from the train station or major highways like EDSA or C5. This can cut your travel time and expenses by half.
2: Map out your daily travels
To thrive in a city as big as Metro Manila, you need to strategize your daily activities. You wouldn't want to be late on your first day in school or at work. Traffic isn't an acceptable excuse for tardiness because, as you will eventually learn, road congestion is a sad reality in the city.
Explore all transportation options to your school or office. Are there tricycles that can take you to the train station when jeepneys are full? Where can you hail a cab if the train breaks down? You may also want to know the flood hazards areas when the rainy season starts.
3: Mind your spending habits
Metro Manila is a hub for fashion, gastronomic delights and entertainment. You can find malls of all sizes everywhere. There are streets of food joints and a never-ending list of social events. Mall "grand sales" happen at least twice a month. It's easy to lose your head in the city. Before you know it, you've spent your entire monthly allowance in a weekend.
Create a budget and stick to it. You can list down your expenses for commuting, food, rent, utilities, etc. in a notebook. Make a daily and weekly budget, at least on your first months, then a monthly budget.
4: Learn how to cook your own meals
Sadly, fastfood meals are the easiest options for busy students and professionals in the city. There are convenience stores, 24-hour diners and drive-through food stops everywhere. Eating out regularly can ruin your budget and your health. Your mom isn't with you to cook your meals anymore. You should learn how to prepare your food.
Living in a condo for rent in Metro Manila can save you commuting time, allowing you to attend to household tasks such as going to the market and cooking hot meals. You can cook dishes in advance, place them in microwavable containers and store them in the fridge. For snacks, cut fruits and boiled vegetable into cubes and place them in small plastic containers.
5: Consider living with a housemate
Keeping your own place as a newly minted professional can be financially challenging. But this doesn't mean that you couldn't afford the benefits of condo leasing. You can share the expenses with a housemate. Having company can also help you learn the ropes of independent living in the city.
6: Be aware of distractions
If you're coming to the city to attend college, you should be aware of the many distractions. The nuances can be a certain lifestyle, a new hobby or people you will meet. The distraction can also be a job offer halfway in your college years. The prospect of earning serious income might veer you away from your goal of getting a college degree. The new experiences can be good for your growth, but you should be able to set limits and identify red flags. One trick it to develop a routine – attend classes and exercise on weekdays; do household errands and relax on weekends. Four or five years in college will just breeze through.
7: Choose your company
You will meet different kinds of people in Metro Manila from various backgrounds and social classes. As a newbie in the office, it's understandable that you would want to be part of a group or at least get to know a buddy. It doesn't matter if you're an adult – the people you choose to be with can have an impact on your decisions. Avoid the constant complainers, the gossipers and the happy-go-lucky dudes. Stay away from officemates who frequent expensive coffee shops and bars. It's advisable to find yourself a trusted mentor in the office, a confidant in your social circle and close friends with whom you can have wholesome fun.
8: No, you don't need to party each week
Work hard, party harder? Not really. If you want to achieve your purpose in coming into the city, you should know how to conserve your energy. "Living it up" doesn't mean you should be drinking all night with friends even if it's a weekend. Get sufficient sleep each night. Rest on your days off. If you have extra time on a Sunday, do advance readings for school or do something productive that can help you with work.
9: Yes, you need regular exercise
Being busy with school or work is not an excuse to neglect your fitness needs. In DMCI Homes condo communities, attending to your exercise regimen is a lot easier because of the availability of fitness amenities. Hit the gym early in the morning or do a couple of laps in the swimming pool. You can also jog on the open lawn or join basketball games in the playcourt. Aspire for at least 300 minutes of vigorous exercise each month.
10: Live near green spaces
City living is said to be a pool of stressors. According to a recent US study, people living in urban areas have a higher risk of developing serious mental problems compared to those in rural places. The congestion, pollution and fast-paced lifestyle can result to anxiety, depression and other mental problems. The researchers recommend living near green spaces, which can have a positive impact on your mood and overall health. Condo developers acknowledge the need for packets of nature in cities. In DMCI condo communities, you can live in a resort-style neighborhood with landscaped gardens and open spaces that can motivate you to adopt an active and low-stress lifestyle.
11: Always remind yourself why you're here
They may be times when you feel physically, emotionally and mentally exhausted. That's okay. Living alone in a big city, away from the comforts of your family, can be formidable. True, it's not a walk in the park, but this challenge can truly prepare you for greater tests in life. Whenever you feel like packing up and going back, take deep breaths and remind yourself why you're here in the first place.
Living in Metro Manila on your own for the first time can be exciting and scary at the same time. There may be days when you feel like conquering the world and others when nothing seems to be going your way. Don't fret. Keep moving forward. As the saying goes, the finest steel has to go through the hottest fire.