Love it or hate it, Metro Manila is a city you can't ignore. Highly-urbanized and congested as it is, it remains charming and fascinating. It is a reflection of the country's history, culture, and the warmth and resilience of its people.
But every now and then, sick of traffic and pollution, you'd want to get away. But if you only know that the metro can offer you more than just malls, hotels, and restaurants, you'd give it a second look. How many famous spots in Manila have you explored? How many must-visit places in Manila have you actually visited?
This weekend, why not try to revisit Metro Manila and see what it has to offer. You will be surprised at how beautiful it actually is, probably because you were too preoccupied with the bad and the ugly. Drop those island getaways plan for a while, and consider a fun and unique staycation experience the best condo in Manila.
Binondo Food Crawl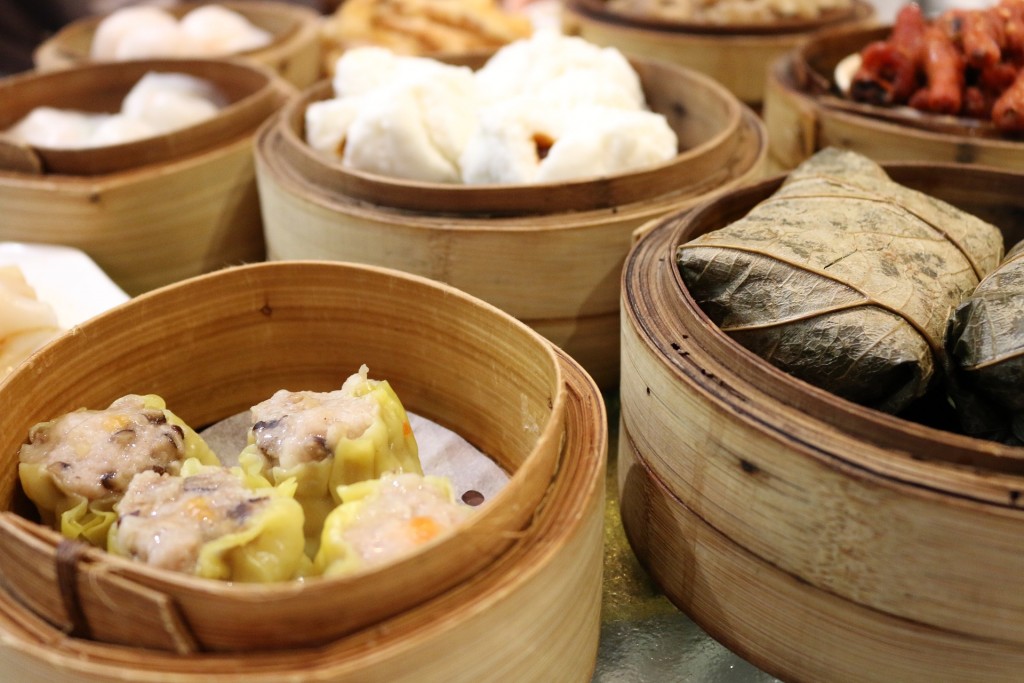 Photo courtesy of chaliceks via Pixabay
Did you know that Binondo is the world's first Chinatown? If that surprised you, then the many best kept secrets of Binondo will surely amaze you. Your first stop can be Santa Cruz Church, which has a statue brought from Spain in the 1700s, or the Binondo Church which was founded in 1596 and stood witness to the dark years of the country. You may also chance upon a Chinese temple.
But no Binondo visit would be complete without a food crawl. Binondo is known for giving its visitors a gastronomic experience. You may also take a food tour to make sure you don't miss the most sumptuous Chinese dishes. The Binondo Food Wok is among the most popular food walks you can take. For Php1,300, you will get to sample the best that Binondo has to offer for 3.5 hours.
If you're not into Chinese delicacies, you can try Kapitolyo and Maginhawa for more diverse food choices at very reasonable prices.
Ultimate throwback in Intramuros
If you want to revisit the rich history of the Philippines, go to Manila's historic core — Intramuros. The Walled City remains among the best places to visit in Manila especially if you have foreign friends coming for a visit or just feeling nostalgic.
Its cobbled stones will lead you to some of the historical sites in the country. Among them of course is Fort Santiago, the oldest Hispanic stone fortress in the Philippines. Seeing where Jose Rizal was imprisoned before his execution would still give you chills. Then, you may follow the imprinted footsteps leading to where the national hero was executed.
Bahay Tsinoy features life-sized dioramas of Chinese traders and goldsmiths. Casa Manila, on the other hand, is an old home turned into a museum that shows how Filipinos lived during the colonial era, and of course you bet every corner is Instagram-worthy. Opposite Casa Manila is the San Agustin Church, one of the most beautiful churches in the Philippines. There are also galleries and museums inside Intramuros.
With the numerous sites within Intramuros, it will probably take you an entire day. To add to the unique experience, you may tour the city in a bamboo bike. For Php1,200, you can join a Bambike tour and visit 10 key sites with a guide and some fun company.
Experience history at the National Museum
You have just got to see the Spoliarium up close. If you haven't, do yourself a favor and visit the National Museum now. After all, admission is free. Juan Luna's masterpiece isn't just the largest painting in the country, it will render you speechless. The brutality, the details, the somber, tragic mood will blow you away.
The National Museum has also been recently renovated, restoring the old senate hall to its prewar glory. Among them is the Rizal Room, which features the sculptures and paintings of the national hero. Some galleries were also added such as the one dedicated to National Artist Carlos "Botong" Francisco.
If you want to add a little fun to your historical trip, go visit the National Planetarium, which is right inside the National Museum complex. It re-opened this year with a fulldome projector, upgraded facilities, and at least three new shows. Just when you thought you can't go stargazing in the metro, the Planetarium proves you wrong.
Sunset watching by the bay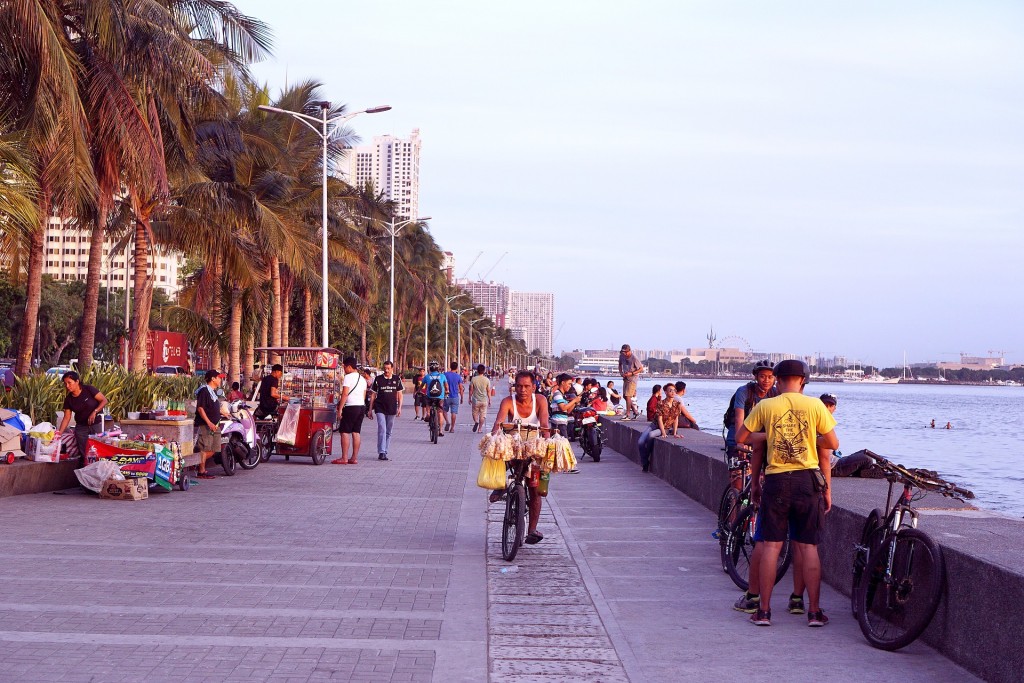 Photo courtesy of TheDigitalWay via Pixabay
If Luneta is for couples to hold hands, the Baywalk area along Roxas Boulevard is where they watch the sun set. The Manila Bay is said to feature the most beautiful sunset, gorgeous and breathtaking. You can just sit there and be quiet for once, let the stillness of the bay sink in.
There are people who bike or jog along the Baywalk. You could be one of them or you could just watch them. Baywalk will make you realize that people-watching is an art on its own. It's also near the CCP Complex where you could dine and have a round of beer with friends.
If you are feeling romantic, you may have the Manila Bay sunset cruise. It comes with dinner and a live acoustic band. Of course, you can have the sunset as your backdrop.
Free movies, anyone?
Enough of Netflix, for once. Manila's movie scene is waiting to be re-discovered. If you are a fan of great movies, you must go out and enjoy them at some of the cinemas that offer free screenings all year round.
Cinematheque Centre Manila and Instituto Cervantes de Manila are two of the most popular go-to cinemas. There's also Cine Adarna in UP Diliman, CCP Arthouse Cinema, and the Lopez Museum and Library. These places screen some of the finest and greatest Filipino movies ever made. Oh, if you can't get enough of your K-drama, there's also the Korean Cultural Center in Taguig.
Go bargain and vintage hunting
If you are into shopping but grew tired of malls, why not visit weekend markets, bazaars, and specialty shops in the city? For vintage furniture, vinyl, books, and quirky finds, check out novelty and thrift shops at Cubao Expo. There's also Bangkal in Makati for rare and vintage finds. Dapitan Arcade in Manila and the Salcedo weekend market in Makati might also surprise you with the variety of items it offers.
Try a new hobby
When was the last time you did something for the first time?
Quite a rhetorical question, right? But when you are thinking where to go in Manila, you don't just think about the place but also the experience. On your staycation weekend, try something new, and who knows it might even be a potential hobby.
Hit the bullseye and try archery at the Gandiva Archery Range in Ortigas City. You may also go city kart racing in Circuit Makati, or test your focus and precision at the shooting range at the Sky Range in Solaire. Of course, if you want to just feel like a kid again, head to the trampoline parks in Pasig or Mandaluyong and Ball Pit Manila in Makati.
Have fun at home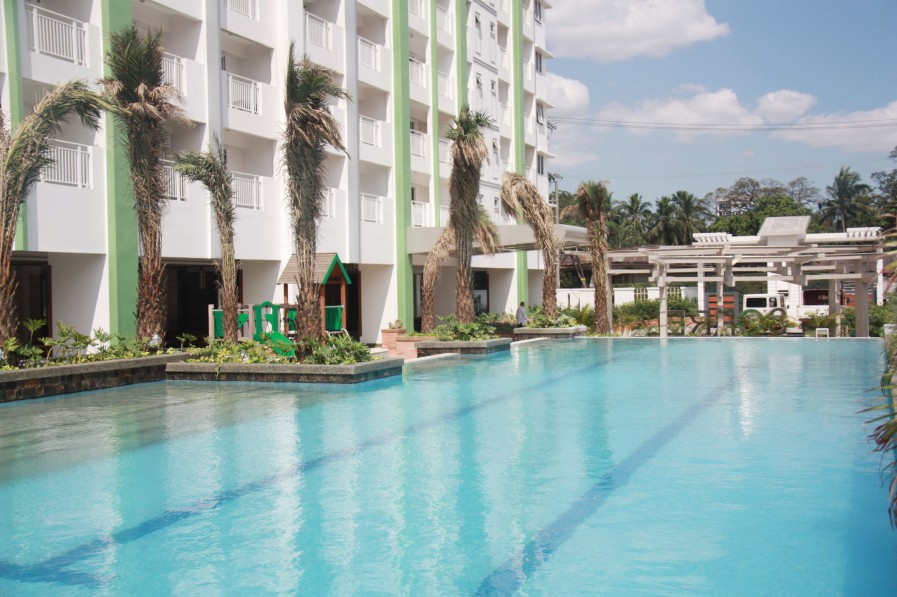 Photo courtesy of DMCI Leasing Sorrel Residences
They say there is no place like home, and for the most part it is true. There's a reason condo leasing in Metro Manila is a preferred living arrangement. You are at home and in another place (sort of) at the same time. Living in a condo in Metro Manila means you can enjoy resort-like amenities, such as those of DMCI Properties, at your doorstep: pools, gardens, play courts, and picnic grounds. If your idea of staycation is relaxing and having fun, then opting for a condo for rent in the Philippines could just be your ticket for an epic weekend. At the same time, having a condo in the metro, especially in the city of Manila where most attractions are, make all these staycation destinations even more accessible.
A lot of people desire to go out of town during the weekends. A break from Manila, they say. But as the city shows, it is more fascinating than most people would give it credit for. For all you know, the things you're looking for to have an awesome weekend are right where you left the