Welcome to the Philippines, the home of adobo and the karaoke-loving Pinoy. The archipelago is home to more than 100 million people observing different cultural practices and speaking various languages. The Philippines strives in diversity. The Southeast Asian country also prides itself of its young and skilled workforce which is the backbone of its economy. The World Bank forecasts that the Philippines "will continue to be the fastest-growing economy in the Association of Southeast Asian Nations (ASEAN)." No wonder an increasing number of foreign students and entrepreneurs choose the country as their new home.
Being away from your home country can be challenging. You're venturing into the unfamiliar, which can be daunting at times. But don't fret. The Philippines is known for its friendly and hospitable people; you'll make lots of friends in no time and they will help you learn the ropes of the Filipino lifestyle.
Here's your guide on how to live like a Filipino.
Commute like a local
The capital Metro Manila is home to more than 20 million people. It's the seat of power – political, economic, trade and everything else. You should be informed that traffic in this part of the country can be nightmarish. An office worker spends an average of three hours of travel time every day. To get around, you have a lot of public transport options: tricycle, jeepney, ferry, taxi cab, train, and buses. You can also drive your car, though the public transport can come handy
Condo renting in the Philippines offers an easy solution to the traffic woes in cities. DMCI Homes communities are strategically located near transport networks, business districts, and commercial hubs, cutting down your daily travel time.
Because rice is life
Rice is a staple in Asian dining tables. A meal is just a snack if it doesn't involve steaming white rice. If you're aspiring to live like a local, you should learn how to incorporate rice in every meal.
Learn how to cook a Filipino dish
The rice served on Filipino dining tables is different from that enjoyed by the Japanese. The former has a dry texture and somewhat bland taste, and is consumed with a flavorful dish. The latter is sticky, sweet, and can be enjoyed as is.
Adobo is probably the most common, and easiest dish you can cook. It's basically pork or chicken boiled in soy sauce and vinegar. Filipinos have their own versions of adobo. Some cook the meat into flakes while others add in coconut milk. You can give your own twist of this well-loved dish. Why not invite your new friends to your condo for lease for a weekend lunch?
Join basketball games in your community
Filipinos are probably the easiest people to get along with. They're naturally warm and welcoming to visitors. More than learning basic Filipino words, it can be worthwhile to know how they spend their leisure time. Filipinos are basketball fanatics. Nearly every barangay, or village, in the archipelago organizes a summer basketball tournament in celebration of camaraderie and Pinoys' love for game. Join the tournament in your condo community, or even the mini games in the playcourt. This is a chance for you to foster good relations with your neighbors.
Sing sappy ballads in karaoke
You should know by now that Filipinos, or Asians in general, love singing karaoke. Whether it's a birthday party or a simple weekend get together, the festivities aren't complete with a mic and a list of sappy ballads. If you're not fond of belting out in front of an audience, you should overcome this pet peeve ASAP. Your Filipino friends will definitely demand a performance from you. Learn a couple of songs (no need to be pitch perfect) for your karaoke night. You may choose one ballad, preferably by Air Supply, and one 80's disco hit. You should know that lasting friendships are forged in a karaoke booth.
Love gin like a Pinoy
The Philippines is home to the heaviest gin drinkers in the world. "The Filipinos' taste for gin can be attributed in part to good marketing and to the spirit's long-established toe-hold in the local market. Ginebra San Miguel, a firm that makes the world's two best-selling brands, started operations there in 1834," according to The Economist.
Filipinos' sociable nature is evident in their fondness for get togethers. And these gatherings more often than not involve booze. Gin and beer are top favorites. They are enjoyed with appetizers, or pulutan, such as peanuts, crackers and sisig or grilled pig head and liver. You really don't need to stay the night if you have an appointment the next morning. A shot or two and a couple of jokes can earn you a pass for the night.
Stay in the loop of local soap operas
Filipinos take their soap operas to heart. In the 90's, Pinoys were hooked to Tagalog-dubbed Mexican telenovelas, making Thalia a demigod in this part of the world. In recent years, households have been engrossed in Korean dramas, also referred to as K-Dramas. During the importation of these foreign shows, local tearjerkers never lost their place.
Soap operas have immense impact on Filipino pop culture. Local languages and daily conversations have evolved with references to famous lines, characters, and scenes in these shows. If you want to stay in the loop, watch a couple of these dramas or at least know a bit about them.
Cheer for your Miss Universe bet
The Philippines is considered a Latin American country in the wrong continent for its infatuation for beauty pageants. Pinoys cheer for their candidates with immense passion, you'd think it's a World Cup qualifying game. Join your Filipino friends as they prep for the Miss Universe coronation night. You can also list down your own Top 10 and compare it with the rest of the group. You might find it ridiculous at first, but as the competition progresses, you'd definitely feel the tension in the room.
Redefine staycation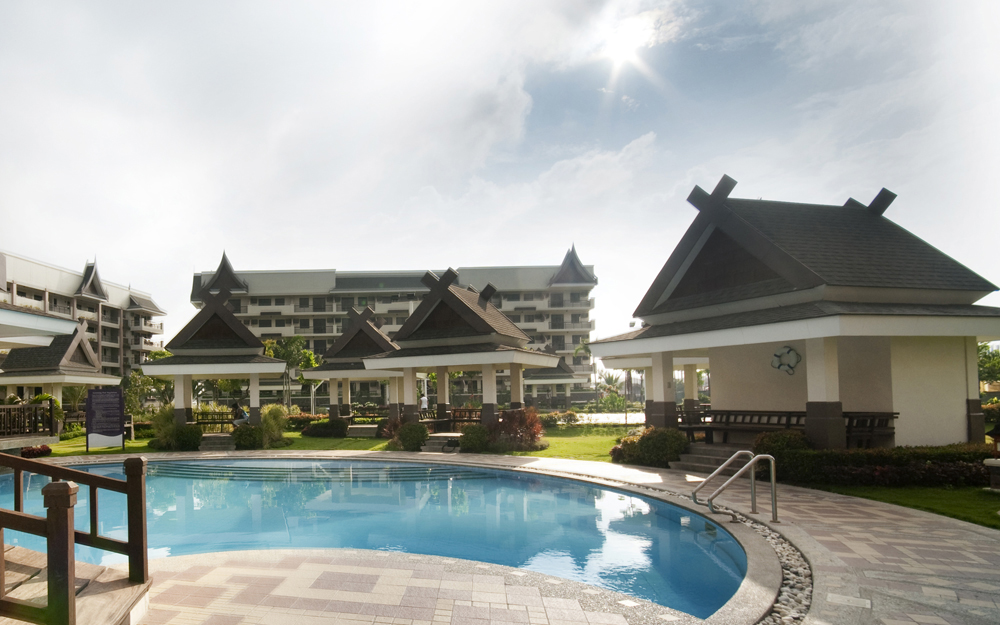 Filipinos celebrate A LOT of holidays. There are least 20 holidays observed across the country, most of which are faith-related. Expect a couple of long weekends every month, and the (very) long yuletide season. Discover Metro Manila's staycation spots including the food joints along Ongpin Street in Chinatown and the historic Intramuros. If Pinoys are not in the beach or malls, they're just lounging at home cooking and watching TV. Living in a condo for rent in Metro Manila redefines staycation. Imagine living in a resort-style community with lifestyle amenities at your disposal. You can relax by the pool, sweat it out in the well-equipped gym or throw a mini party with friends in the function hall — all these without leaving your condo community.
Keep that smile no matter what
How to live like a local in the Philippines? Smile a lot, always look at the bright side of things, and never let life's daily worries wear you down.
The Philippines has so much to offer to its foreign visitors and residents. It has world-class tourist spots, premier schools, a robust economy, and an ideal weather. And of course, the amazing company of its friendly people. Condo leasing is your best option to live a comfortable life in the city for its strategic location, secure environment, and various lifestyle amenities. What are you waiting for? Reserve a condo in Metro Manila today!