Whether you've come to the Philippines to work, study or retire, you are bound to have a great time. The Philippines is one of the best places for expats. From warm people to the best paradise islands in the world, the Philippines is a true haven. Here are just some of the fun activities in the Philippines you get to experience.
Go island hopping
One of the greatest charms of the Philippines is its pristine islands. They offer some of the most beautiful beaches and abundant marine life. If you want to experience the best of the best, the places to be are Boracay, Palawan, and Cebu. These locations offer the "World's Best Islands," as recognized by Travel and Leisure. If scuba diving is what gets your blood going, Coron, Palawan should be on top of your list. And if you simply want to relax, Cebu will have you chilling in no time.
Escape to hot springs in nearby towns
One great thing about living in Metro Manila is that you get to easily escape to a nearby nature paradise. You can leave the hustle and bustle of the metro and drive to nearby Laguna where you get enjoy the hot springs in Pansol town and just wash the stress away. You will appreciate the health benefits of the spring water that is rich in organic minerals, and can also rejuvenate your skin in the process.
Shop to your heart's desire
Do you enjoy shopping? Do you get a kick out of retail therapy? The Philippines is just the shopping paradise for you. Whether you prefer upscale outlets or thrift shops, you will find just the shopping space you prefer. You can head over to malls like Greenbelt, The Podium and Shangri-La Plaza for ritzy shops. If you want bargain shopping, you can go to Greenhills, Divisoria and the ukay-ukay shops in the metro. You can also take the long drive to Baguio for its night market where you are sure to score fashionable finds.
Pamper yourself regularly
One thing you'll love about the Philippines is just how affordable spa services are. And you are bound to find one in just about every corner. You can even request for home service. Pampering yourself no longer has to be reserved for special occasions. In the Philippines, you can get a massage, body wrap, body scrub and other treatments weekly, if you so prefer. You can also have the occasional splurges by heading over to upscale spas and salons. You know you deserve it.
Hang out with the locals
Filipinos love to have a good time. Make sure you learn their laidback ways. Hang out with the locals and just enjoy easy conversations over a drink or two. Whether you are into pubs, music halls, luxury bars, or speakeasy bars, you'll find the chill-out place you prefer in the metro. In any case, make sure you get the chance to try local drinks, such as the basi (sugarcane wine), tuba (coconut wine) and lambanog (coconut arrack). Pair the drink with sisig (sizzling pork dish), balut (duck embryo), and crispy pata (fried pork leg) for a more complete Filipino experience.
Join festivals
You'll have a blast with the festivals in the Philippines. You'll love the whirlwind of fun that involves costumes, masks, xylophones, trumpets, ethnic drum bats, singing, and dancing. A Catholic country, the Philippines has several festivals scheduled throughout the year, mostly to honor saints and religious figures. Some of the more popular ones are the Dinagyang Festival in Iloilo City, Ati-Atihan in Kalibo, and Sinulog in Cebu. Widely celebrated, throngs of locals and foreigners travel to these areas to join in the merriment.
Revisit the country's history
Comprising five cities, Metro Manila is more than just a mishmash of streets with heavy traffic. A closer look reveals a rich culture with an intriguing history. You can explore this yourself by visiting the Intramuros, the Old Spanish Quarter surrounded by walls. Here you'll find the Manila Cathedral and Fort Santiago, and get a glimpse of the country's colonial past. You can wander around the old fortress in a horse-drawn carriage trodding along cobbled streets. It will instantly take you back in time!
Sing your heart out!
When in the Philippines, you'll soon find yourself in a karaoke bar where people worthy of an X-Factor win nonchalantly belt out songs. Filipinos love to sing and many are quite good at it. They get a lot of practice after all. Just about every home has a karaoke equipment, and celebrations could easily turn into a concert. With a lot of practice and as you spend more time with the locals, you'll be belting out your signature song in no time!
Abundant fresh seafood
Do you love seafood? Then you need to visit at least one of the numerous seafood dampa (small hut) in the Philippines. There, you'll get your seafood fresh and cooked in the best local dishes. The seafood dampa, a wet market for seafood vendors and restaurants, lets you purchase kilos and kilos of seafood and have them cooked to your liking.The local dampa lets you enjoy ginger fish, chili crab, stir fried prawns, and cheesy mussels at affordable rates.
Enjoy condo living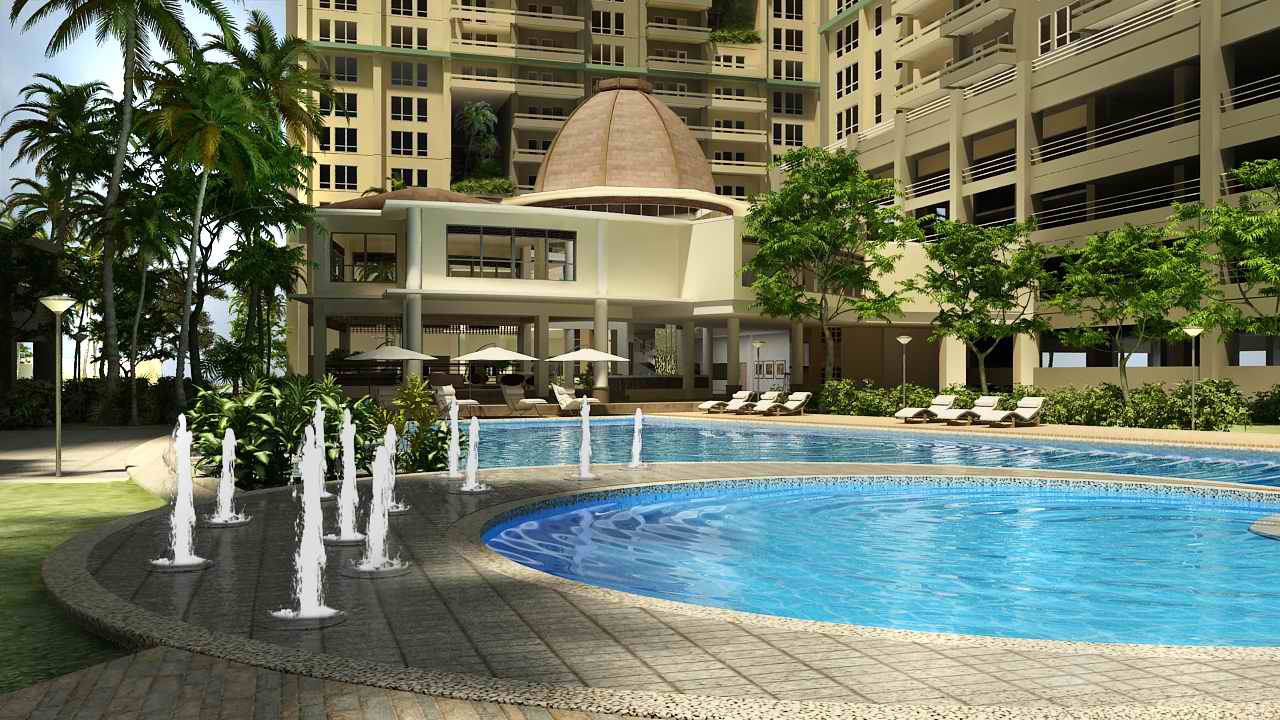 A popular dwelling option in the Philippines, condominiums proves to be a great option for expats. Condos will let you enjoy the conveniences of the city without the gruelling daily commute. Prime developments like DMCI properties have become a destination of their own. Designed to provide resort-like living, they come with landscaped open areas, garden atriums, swimming pools, and other modern conveniences. DMCI condo homes also make for a great base to start your adventure trips from.
The Philippines offers many great wonders. Make the most out of them and have the time of your life!