Christmas is right around the corner. But instead of the usual excitement that comes with it, caution is in the air. Because of the COVID-19 pandemic, the normal Christmas gathering should be safeguarded with safety guidelines to keep everyone healthy.
Before you sit down and plan the condo festivities, read up on the safety measures the government and your building have imposed in light of the pandemic. This way, you are sure to have fun while lessening the risk of getting infected.
Here are 15 reminders you should consider when planning a Christmas party in your condo.
1. Check local quarantine measures.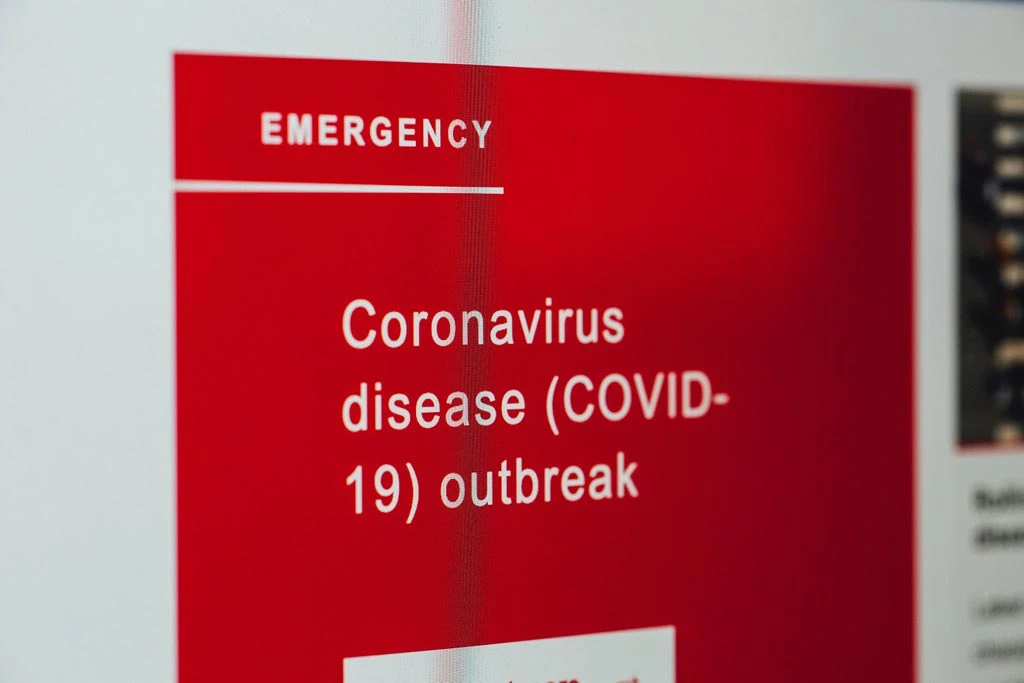 Photo courtesy of Markus Spiske via Pexels
It's crucial that you check with your local government units (LGU) about specific safety guidelines in your area. The size of your gathering or whether you can hold a party at all will depend on how stringent your area's quarantine measures are.
If your area's under tighter lockdown protocols that don't permit mass gatherings, you will get in trouble for throwing a party. It's better to be familiar with the guidelines in place to avoid getting sanctioned by the LGU or your property manager.
2. Refer to building-wide restrictions.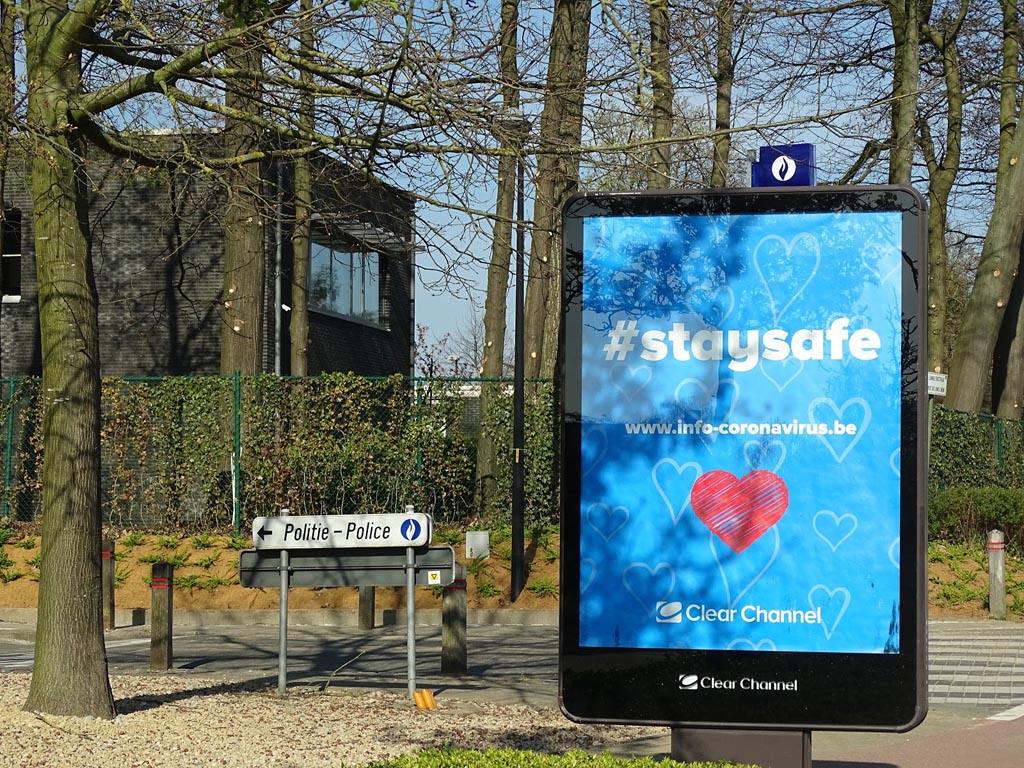 Photo courtesy of GR Mottez via Unsplash
Take note that in addition to city-specific lockdown guidelines, your own building might have its own regulations regarding mass gatherings. Speak with your property manager about these rules before holding your Christmas party. Also, remember to notify your guests about these building-specific rules so there won't be a problem come party time.
3. Practice social distancing.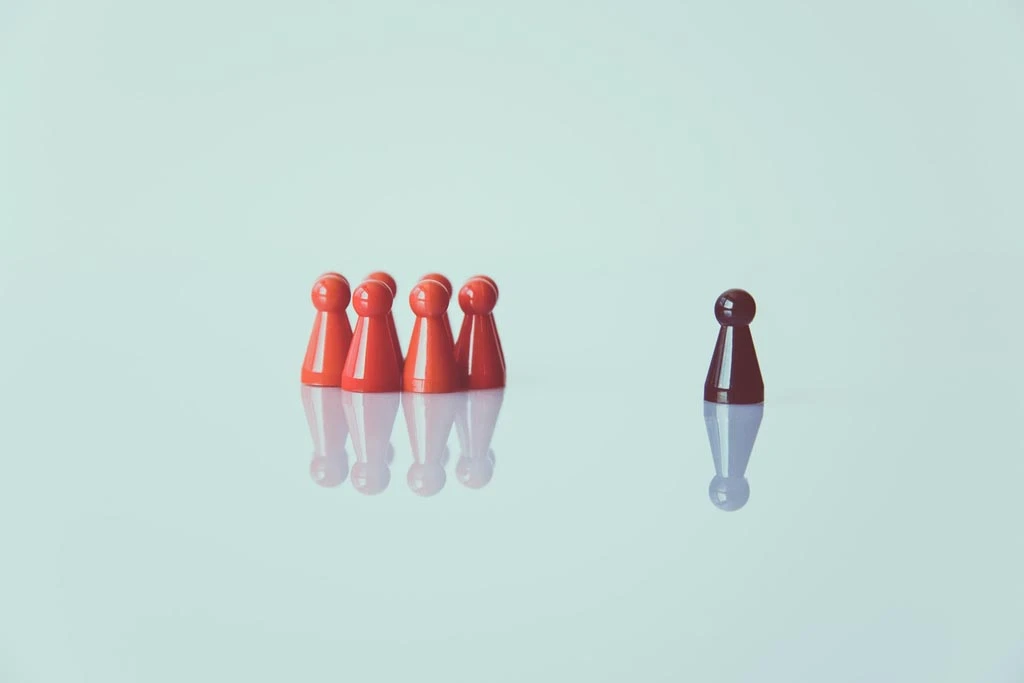 Photo courtesy of Markus Spiske via Pexels
If you can't practice physical distancing, then it's best to not have a gathering amid a pandemic. Even if you follow the set number of guests that your quarantine measures allow, it's no use if you don't follow social distancing. You can place markers around your condo to indicate where guests can perch as per the World Health Organization's (WHO) recommendations on mass gatherings.
4. Ensure good ventilation.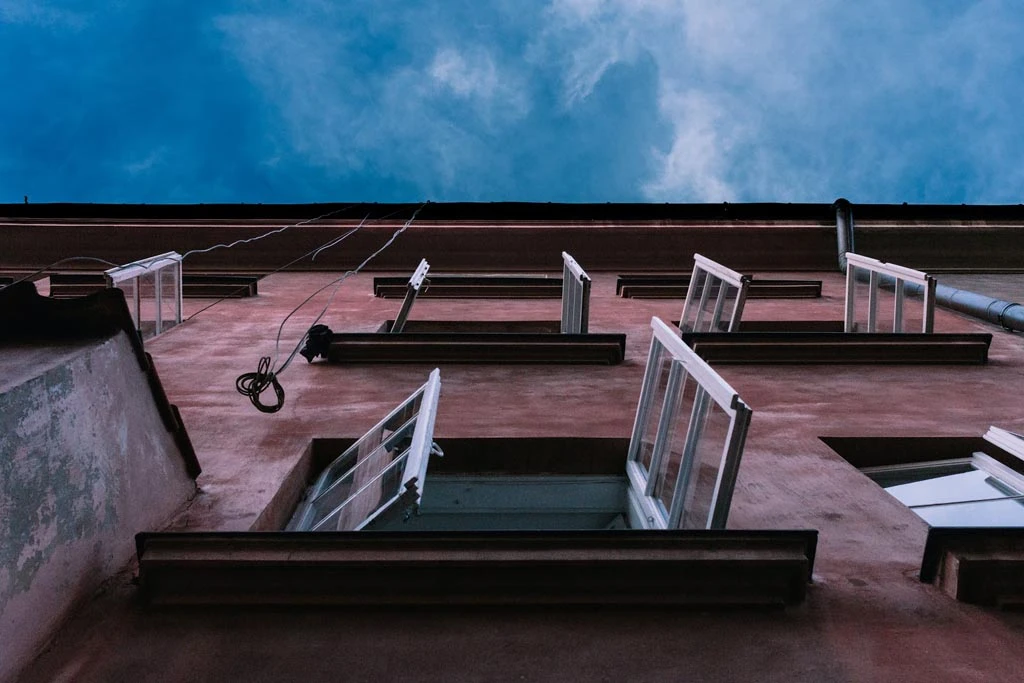 Photo courtesy of freestocks via Unsplash
Another way you can keep your guests safe is to make sure your condo has free-flowing air. You may do this by opening the windows. Ensuring that your space is well-ventilated has been shown to minimize the spread of and prevent COVID-19 cross-transmissions.
5. Observe minimum contact procedures.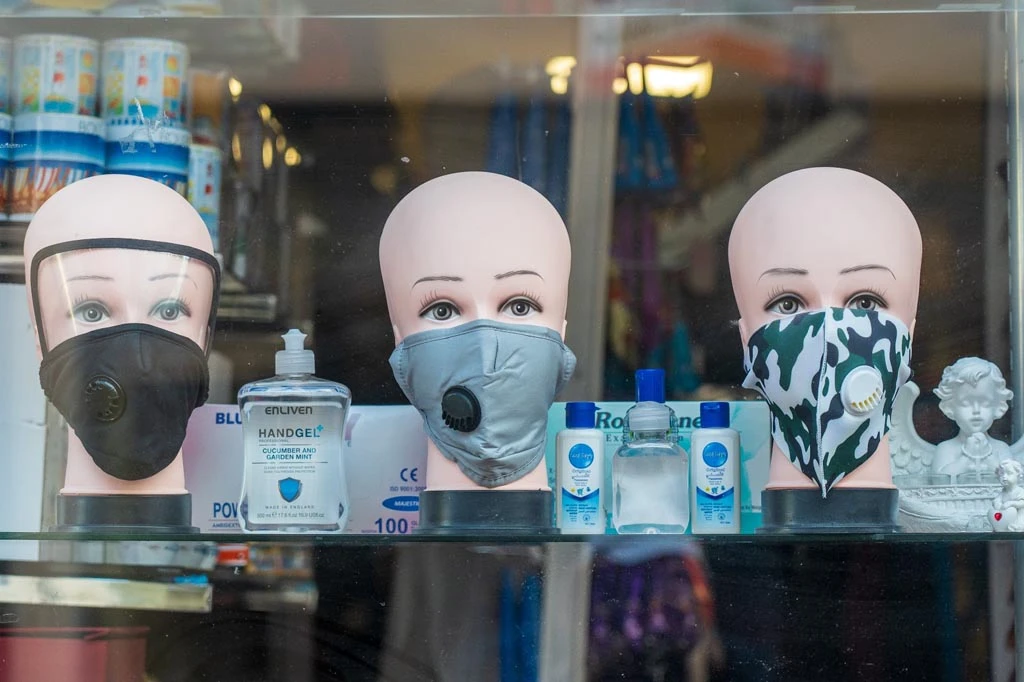 Photo courtesy of Nick Fewings via Unsplash
As much as it pains everyone, minimizing physical contact can protect you and your guests. This means no to hugging or friendly pecks on the cheek – not even the traditional mano po. All to help curb the spread of COVID-19.
6. Plan a general cleaning before and after the party.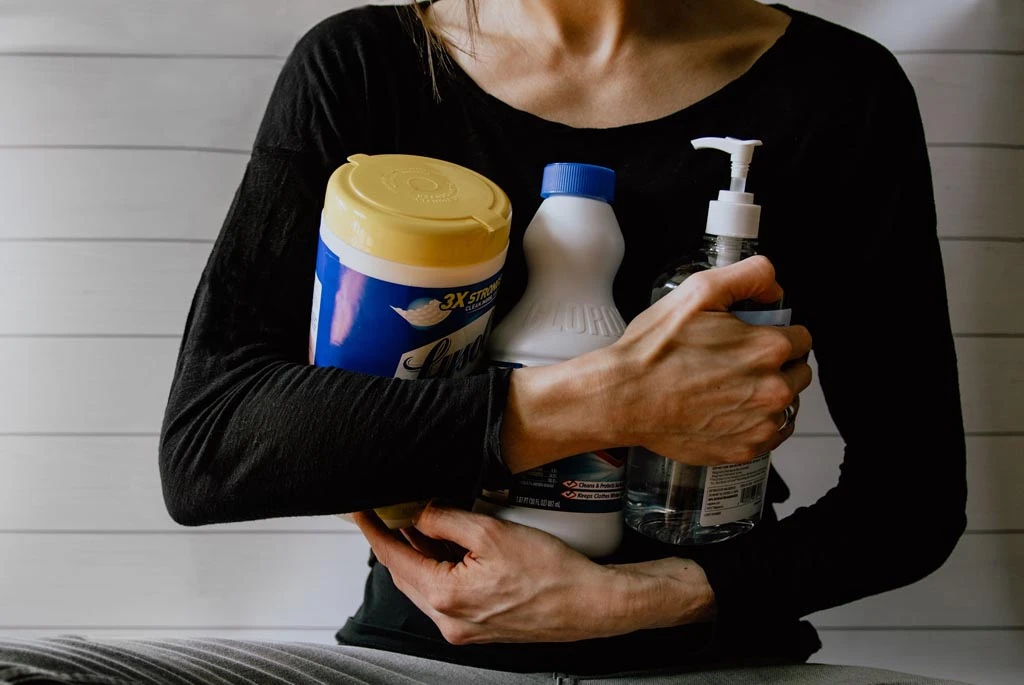 Photo courtesy of Kelly Sikkema via Unsplash
Before your guests even step foot in your condo, you should conduct a thorough cleaning of the unit. Apart from making it presentable, doing so also ascertains that your guests won't catch anything in your home. Disinfect high-contact surfaces like seats and rooms like the bathroom. Do this all over again after the party left to ensure maximum health safety.
7. Place sanitation stations around your condo.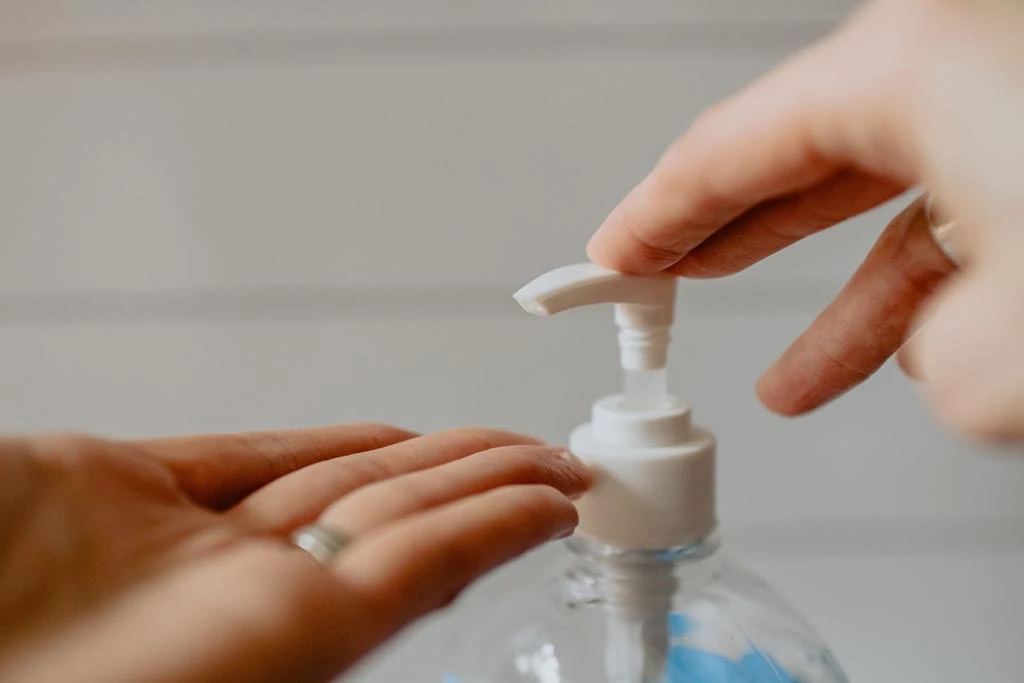 Photo courtesy of Kelly Sikkema via Unsplash
Another important aspect of party planning in the middle of COVID-19 is having sanitation stations around your home. Place alcohol dispensers in strategic spots around the house and encourage your guests to use them liberally, especially around eating time.
8. Designate eating spots.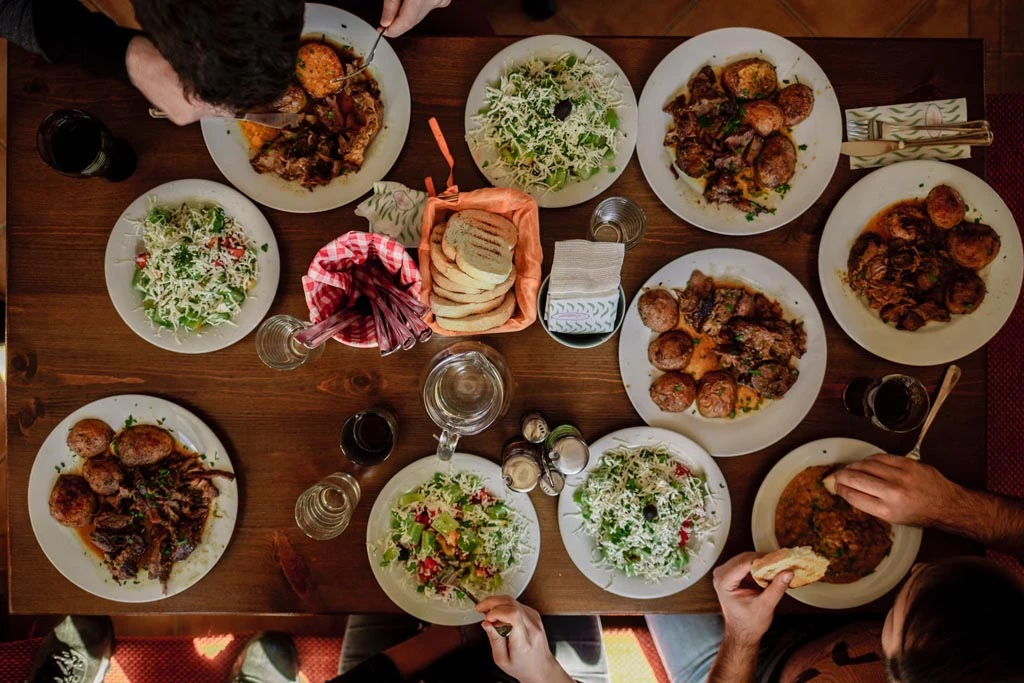 Photo courtesy of Stefan Vladimirov via Unsplash
Eating will be a tricky activity when done socially distanced. Your guests will have their masks off during this period, which increases the chances of spreading the virus. Prior to the party, you can place markers in the dining area where people can and cannot sit to maintain at least a meter's space between your guests.
9. Make sure the food is clean.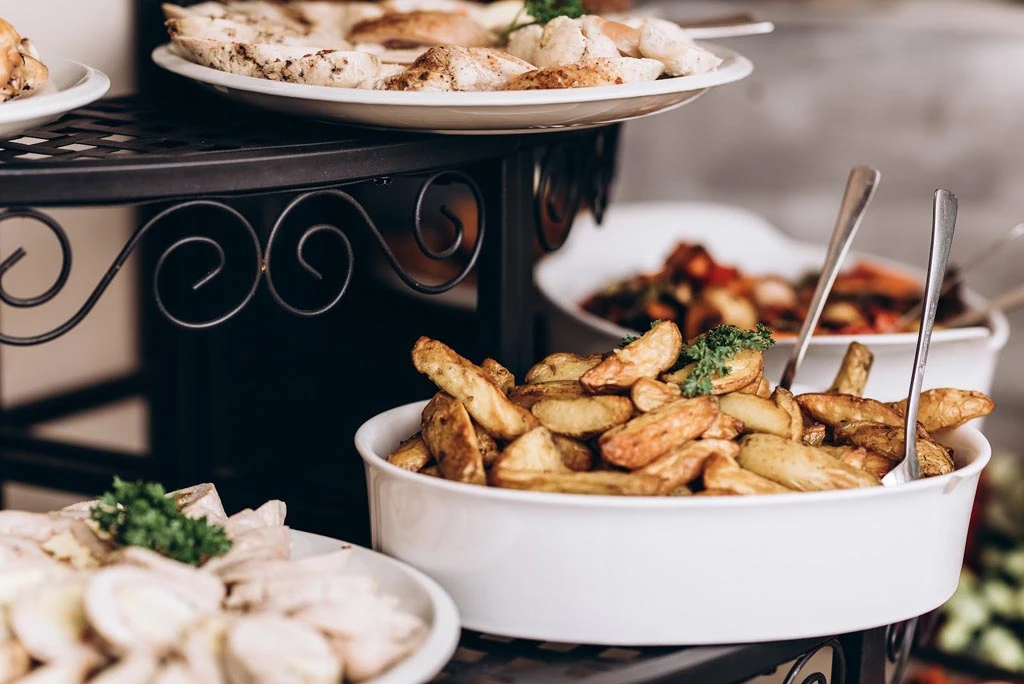 Photo courtesy of Victoria Priessnitz via Unsplash
According to the US Food and Drug Administration, there is currently no evidence of COVID-19 transmission through food and food packaging. But one can never be too careful.
If you're ordering takeout, make sure that the place you're buying from follows safety guidelines in preparing food. If you're cooking for your guests, you should take caution by using a face mask and thoroughly cooking and cleaning your ingredients.
10. No face masks, no entry.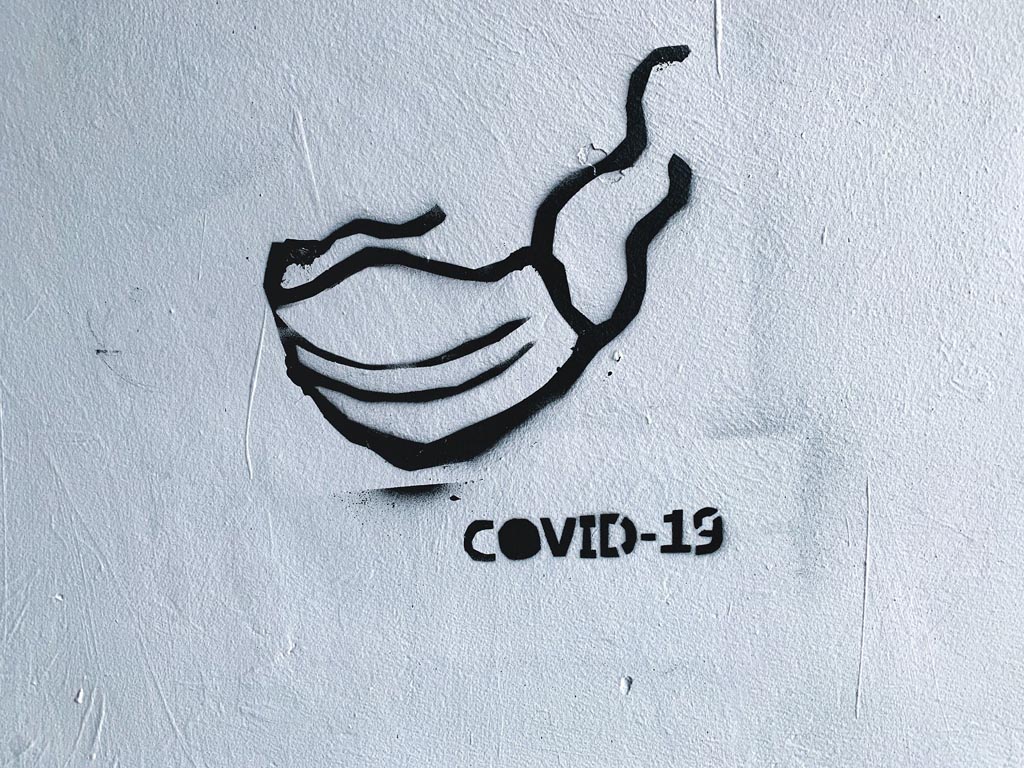 Photo courtesy of Adam Nieścioruk via Unsplash
Face masks are also crucial to keep everyone safe and healthy at your party. Require everyone to wear a mask all throughout the event, and to only remove it when absolutely necessary like when eating.
11. No shoes allowed inside the unit.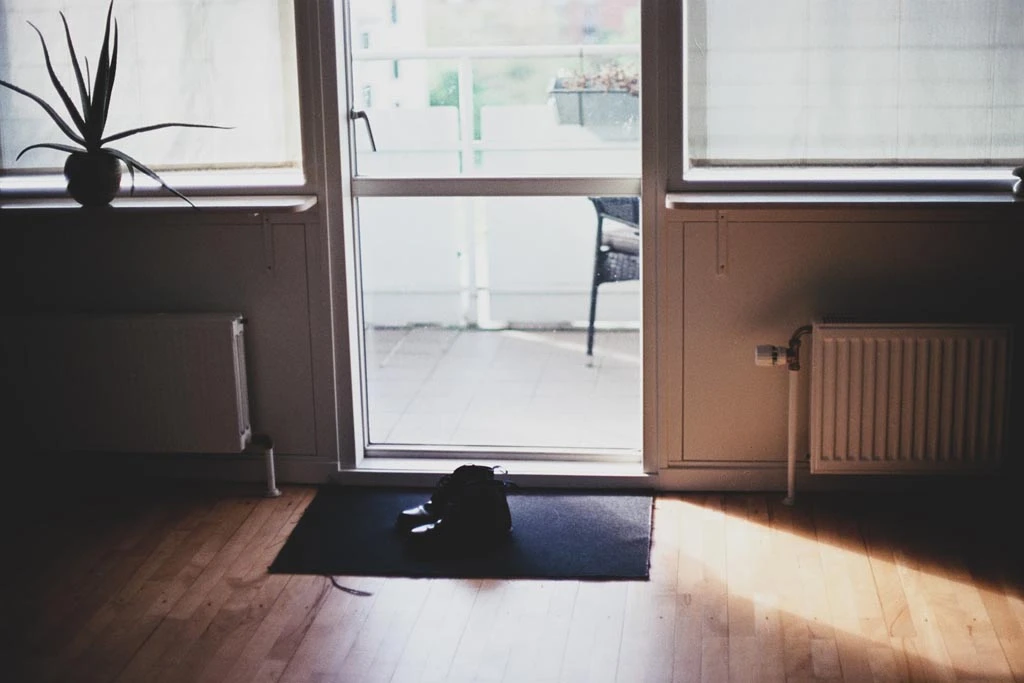 Photo courtesy of Florencia Viadana via Unsplash
The soles of your shoes carry a lot of germs too – not just COVID-19. One way you can prevent the spread of any kind of virus in your home is by placing sanitation mats by the door or requiring your guests to take off their footwear before they step into the unit. Make sure that you provide indoor slippers, for added comfort.
12. Make it fun!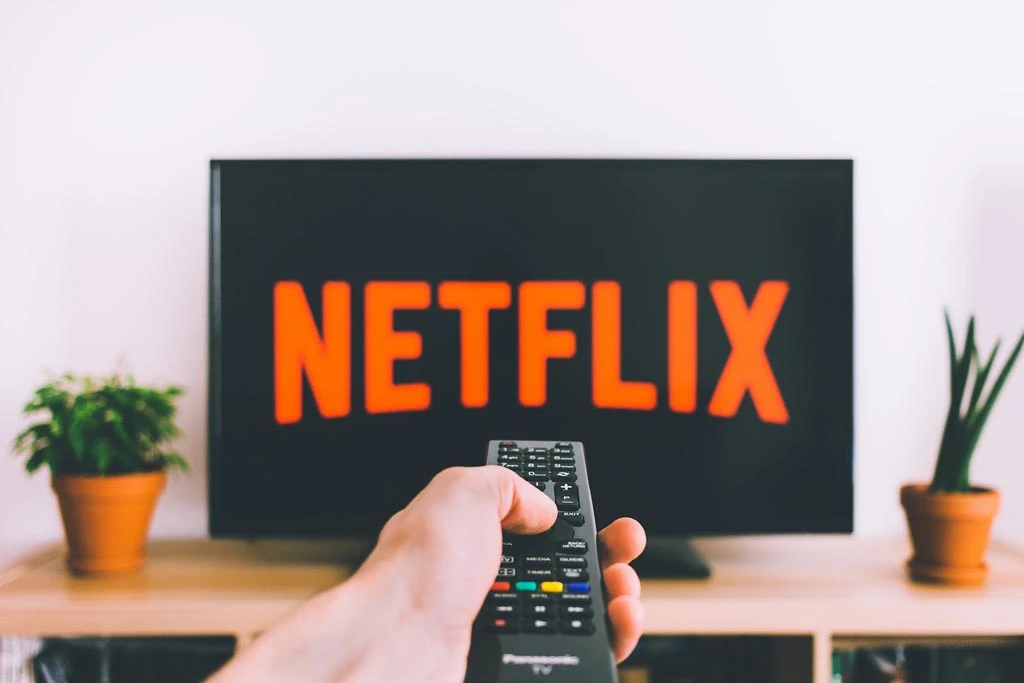 Photo courtesy of freestocks.org via Pexels
A physically distanced party is dismal enough as it is. But if everyone's just sitting on their designated spots with nothing to do, then what's the point of the gathering? Try out some minimal contact party games like Pictionary or Charades to lift the mood. You can even host a Netflix movie night to keep your guests engaged!
13. Ask guests in advance to take note of their health.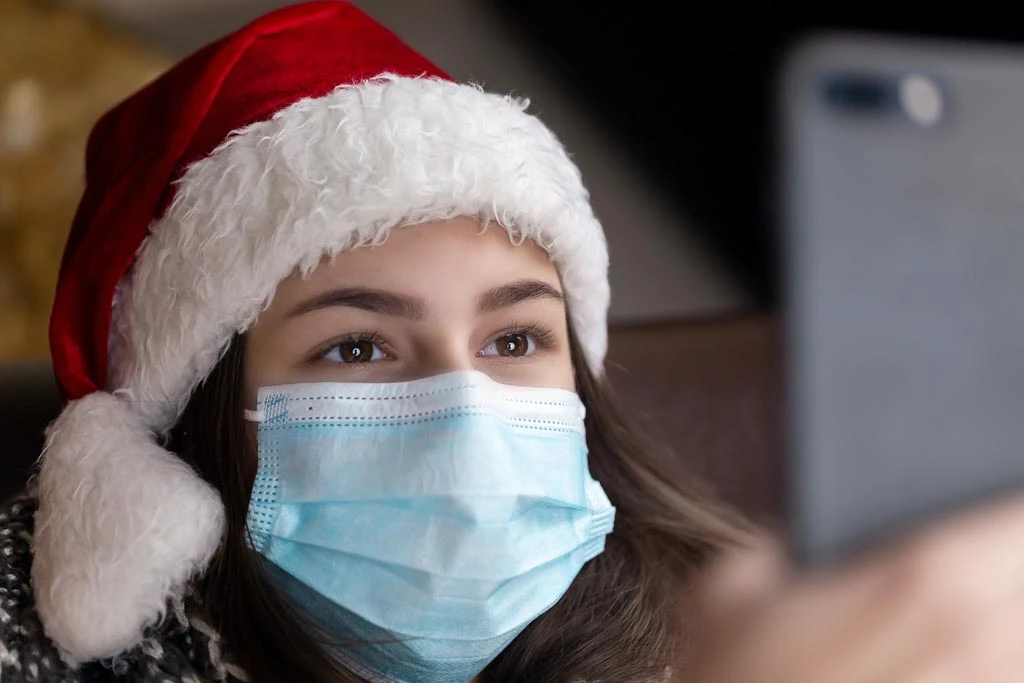 Photo courtesy of Volodymyr Hryshchenko via Unsplash
When inviting guests, remind them to take note of symptoms they might exhibit in the days leading up to the party. If they display worrying signs, ask them politely to postpone their visit to your home so as to protect yourself and the other guests.
14. Make sure you are healthy.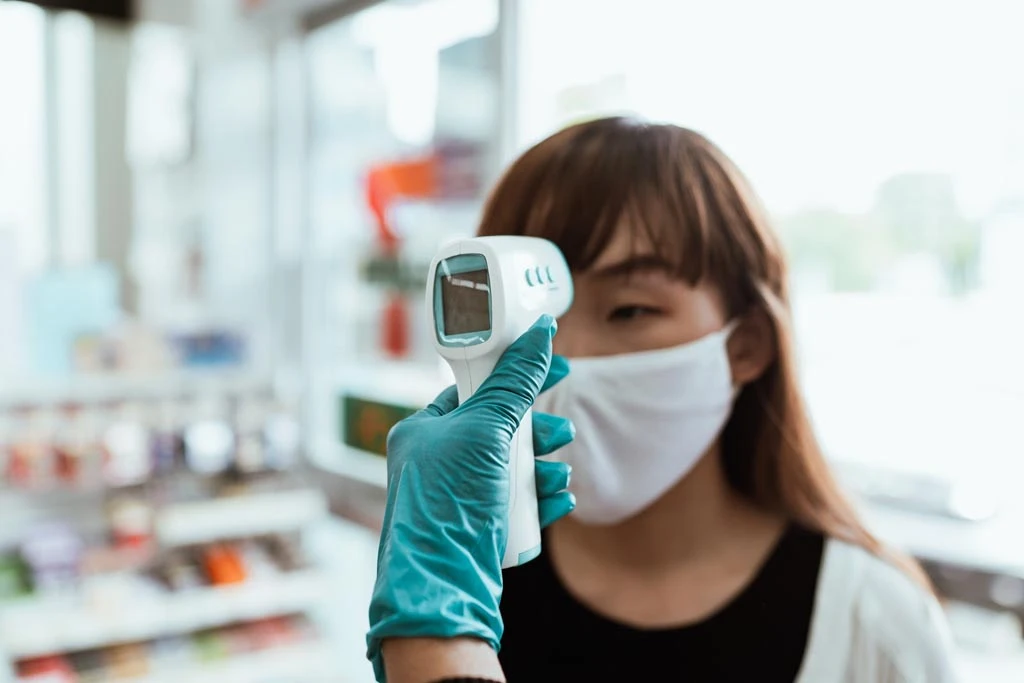 Photo courtesy of Ketut Subiyanto via Pexels
Of course, you should also be free from symptoms if you plan to host a party. If you can, self-quarantine for at least two weeks before the event to make sure you don't catch anything. Take caution when you display symptoms and have it checked out immediately and put the party on pause.
15. If you have to, do it virtually!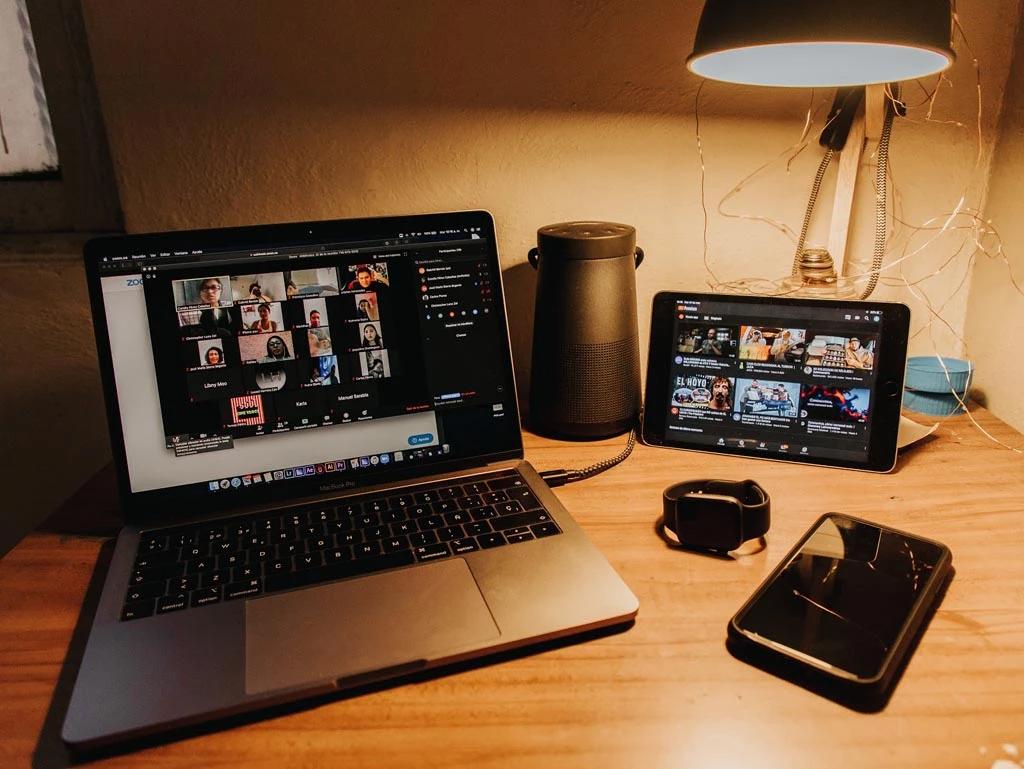 Photo courtesy of Gabriel Benois via Pexels
If your plans fail because of changes in local safety guidelines or health concerns, you can always do a virtual version of your party. There are many online activities you can do to amp up your party from home. Invite everyone to join in a video call and enjoy the holidays through a virtual and safe Christmas gathering.
Everyone wants to go back to the way things were, especially during the Christmas season. There's no fault in longing for warm holiday hugs and packed Christmas gatherings. Most of the population spent almost the whole year in isolation – we deserve a little fun during the holidays.
But with the number of cases rising daily, no one can let their guard down. After all, the pandemic will end sooner if everybody chooses to follow safety protocols. What matters most is the changes you do to manage despite the restrictions placed on you. One socially distanced Christmas is worth it if the next ones will be spared.