And just like that, the BER months are here. Don't look down now because soon enough, all you'll be thinking about is parties, reunions, and get-togethers. Don't you wish you can top last year's party with your coworkers or college barkada?
Did you ever consider hosting it under the sky? If you are feeling on top of the world, wouldn't it be fitting to also make your guests feel like they are on top of the world, literally?
An event venue in Mandaluyong promises to give you and your guests that kind of high. The Iris Observatory, located at the roof deck of the Tivoli Garden Residences, gives an unobstructed view of the Makati and Ortigas skyline. The landscaped roof deck is cozy and lets you enjoy the night skies. This unique venue for rent spans a landscaped promenade, walkways, observation decks, seating areas, and floor-to-ceiling glass walls. There are even binoculars provided for guests who would like to watch the busy metro dazzle in the night.
Now that you know that you can actually book this place for your next bash, it is time to come up with party ideas for Iris Observatory. If you're holding your venue somewhere else, we have great party ideas for those venues too. Let us help you think of unique to downright crazy ideas to make your next party truly memorable.
Mystery and masquerade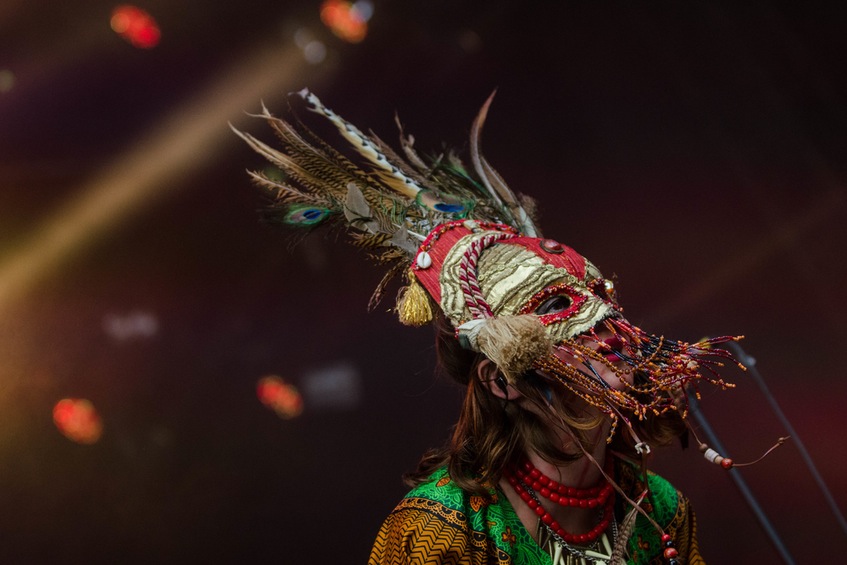 Perfect for high school and college reunions, a masquerade will surely get everyone excited, much like the prom. Didn't you all feel like you were seeing everybody for the first time? It would be nice to feel the same way years after graduation and add some mystery to the equation. Sure, you see everyone on social media, but don't you wonder: "How does she really look now?" The mask fuels excitement. You can even play a thrilling murder mystery game to really get everyone immersed in the party theme.
Summer solstice in November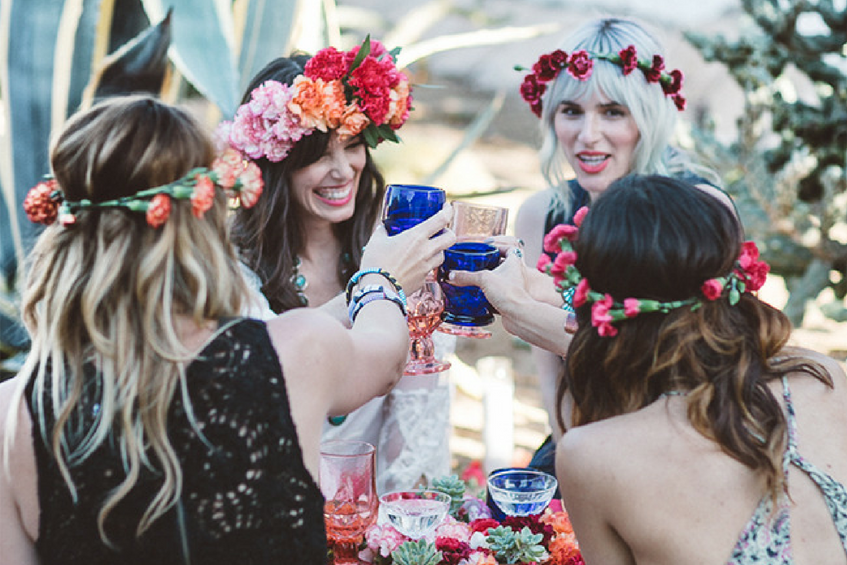 Are you a fan of Snapchat? Do you like transforming yourself into a hippie goddess complete with a flower headdress? Why not host a summer solstice party for all your Snapchat-crazy friends? Tell your friends to come in white and wear flower crowns. You may also decorate with flowers and other Boho essentials. You may also serve summer food to keep the mood festive and casual.
Bringing back Hollywood glam
When you watch Hollywood movies, you could tell that people seem to be more elegant then. They seem to take dressing up too seriously, in fact. In honor of the glamorous era, why not host a period party? Tell everyone to come in costumes from the past. But more than the costume, it's how they act and project. They don't have to wear corsets and oversized hats. Just think vintage and Hollywood glam.
Outdoor movie night
One of the unique party ideas you can pull off especially at the roof deck is an outdoor movie party. Some of the most romantic movie scenes is when lovebirds snuggle in the park while watching an old movie outdoors. To replicate this, put up a projector and set up cushions on the landscaped spaces on the Iris Observatory. Stack up on popcorn, burgers, chips, and soda.
Crazy mimosa party
Make every passing hour a happy hour by hosting a mimosa party. Put up a bar where guests can pour bubbly and mix in juices. Prepare fruit garnishes too. Decorate with balloons and tassel garlands. Nachos, mini burritos, and mini burgers complement this event perfectly.
Fun luau bash
Luau is among the most popular party themes. It is fun, casual, and spontaneous. Decorate the space with all things tropical. Never mind if it's a Christmas party. (Weather could still be humid in tropical countries during this time of the year anyway.) In your catering menu, make sure there are fruit trays, fruit juices, barbeque, and fruity desserts. Set the mood with festive luau music and play a game of limbo rock.
Groovy rock'n roll
Rock'n roll is always associated with fun, making it a good theme for adult parties. Pay homage to this amazing genre by setting the mood with the best rock tunes. Come in rocker-inspired gear and decorate the roof top with band posters, a stage where everyone can sing rock anthems, lights, and lava lamps. For your goodie bags, you may give out guitar-designed cupcakes.
Choose a decade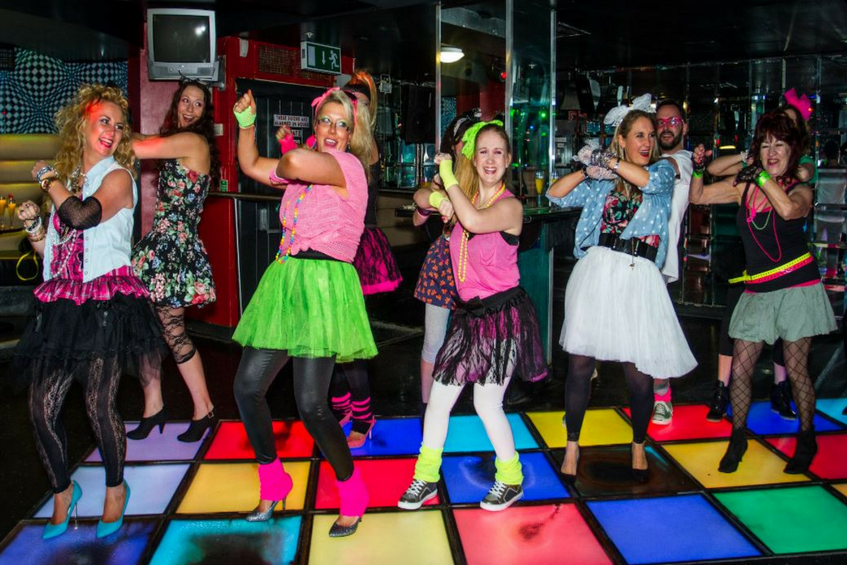 Everyone has their favorite decade—a decade that brings most of the nostalgia. Nostalgia is always a good event idea. What you can do is to pick a decade (something you share in common with your friends) and have everyone dress like you're all back to that decade. Colorful ensembles will work for the 80s while baggy pants will kill it for the 90s. Play popular songs from the decade and serve food that are a hit during those times.
Spectacular circus
Wow your guests with this fun and cool party idea. Circus shows are spectacular, grand, and always fun. Bring the circus to the roof deck by setting up different food carts offering the best of circus treats such as popcorn, hotdogs, cotton candy, and some booze. Decorate with bright-colored banners to suggest a festive atmosphere. Turn your photo booth into a clown station where everyone uses clown props. And your invitation could resemble a circus admission ticket.
When it comes to unique party ideas, do not limit yourself with the traditional and common. After all, your event venue is already nothing short of extraordinary. Remember that sky's the limit when throwing a party. It is your party after all, and no one can tell you how you should enjoy it. Keep that creative juice flowing and throw the craziest and the most memorable party ever.