Are you preparing for your BPO career? Why not rent a condo unit at Dansalan Towers?
This year, thousands of fresh graduates are applying for jobs in the Business Process Outsourcing (BPO) industry. BPO, as defined by the Department of Trade and Industry (DTI), is the "delegation of service-type business processed to a third-party service provider." These service providers include call centers, back offices, animation companies and software developers. According to the ASEAN Briefing, the BPO industry employs about 1 million Filipinos and may add 1.3 to 1.5 million new jobs in the next three years. It's named the sunshine industry for a reason.
Getting a job offer is just the start of your journey. You need to be fully geared up for the unique challenges of working in the BPO industry. One trick is to live near your office. Flair Towers and Tivoli Garden Residences in Mandaluyong City are your best choices if you're working in Ortigas Center, Makati CBD or the Fort. Here are some of the reasons why.
No more commuting woes
Condo living is a trending accommodation in the Philippines because of the comforts it offers. DMCI properties are strategically located near main roads, business districts and commercial hubs, making commuting a little less of a pain. BPO jobs typically follow the working hours of client-companies abroad such as in North America and Europe. You may even be placed in a shifting schedule for several weeks or months. Living near your office takes away the stress of getting a ride at 1:00 a.m.
If you're wary of the condo rent, don't be. A condo for lease in Mandaluyong is a lot cheaper than that in Makati or the Fort. You can also consider sharing a unit with your friends or co-workers. Two heads are better than one, especially in paying bills.
Get the rest you deserve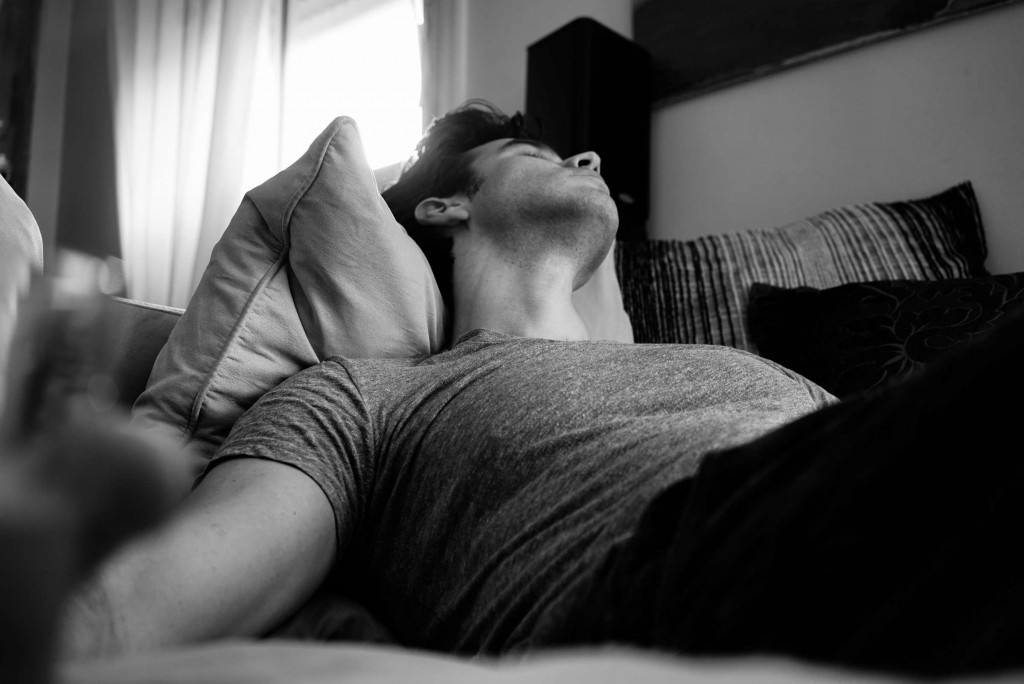 Photo courtesy of Adi Goldstein via Unsplash
Working in the BPO industry presents unique challenges. Imagine being in an English-only workplace where you abide by the calendar and business hours of a foreign country. Many accounts or campaigns in contact centers service North American clients so Filipino agents are on the phone/computer during graveyard hours. Changing your body clock is not that easy. You may encounter sleepless days, insomnia or sleep deprivation. This is especially worrying when you start to depend on alcohol to help you doze off and caffeine to keep you up.
Living in a condo for lease near your office cuts your commuting time and allows you to prepare yourself to sleep. You can do relaxation activities such as meditation and listening to calming music. You can also drink a glass of hot milk or chamomile tea.
Stay fit with no extra charge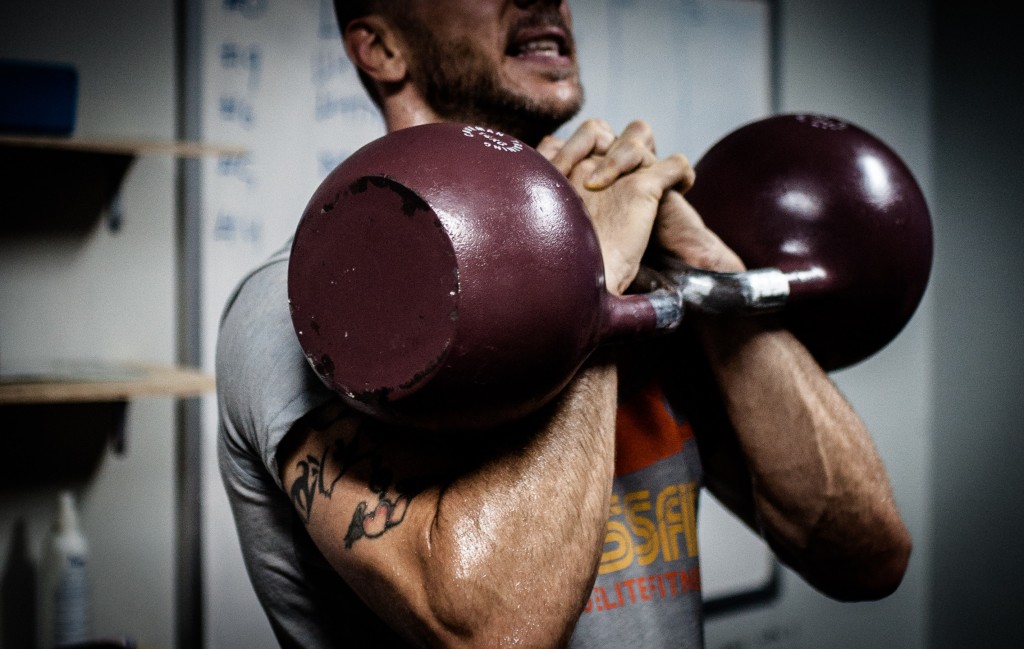 Photo courtesy of Taco Fleur via Unsplash
Staying up all night increases your cravings for sweets and carbs. Whether you're a writer or a BPO employee, you're running the risk of obesity and diabetes if you don't start minding your diet. But who's got the budget for a gym membership when you're bound to rent and bills? This is where a condo for lease offers a solution. Stay fit in the fully-equipped gym, lap pool and other fitness amenities in your condo. Condo owners and tenants are free to use these amenities. Log 30 minutes in the treadmill before you prepare for work or a couple of laps in the pool after a tedious day/night in the office.
Bring healthy meals to office
People who start living on their own have the tendency to neglect their diet, physical activities and rest. The is no one to nag you to eat well or sleep longer hours on weekends. Moreover, BPO employees who travel for hours to and fro work are simply too tired to cook their meals. The easy alternatives are fast food take-outs and instant ramen.
Since condo living allows you to less time on the road, you'll have time to go to the market and buy fresh fruits, vegetables, seafood and lean meat. Working in the graveyard shift can affect your blood pressure because the body is not typically for staying up at night. Make sure you eat lots of fibers from fruits and green leafy veggies. Bring home-cooked lunch to office. Avoiding dine outs is one of the practical ways to budget your money.
Stress busters within your reach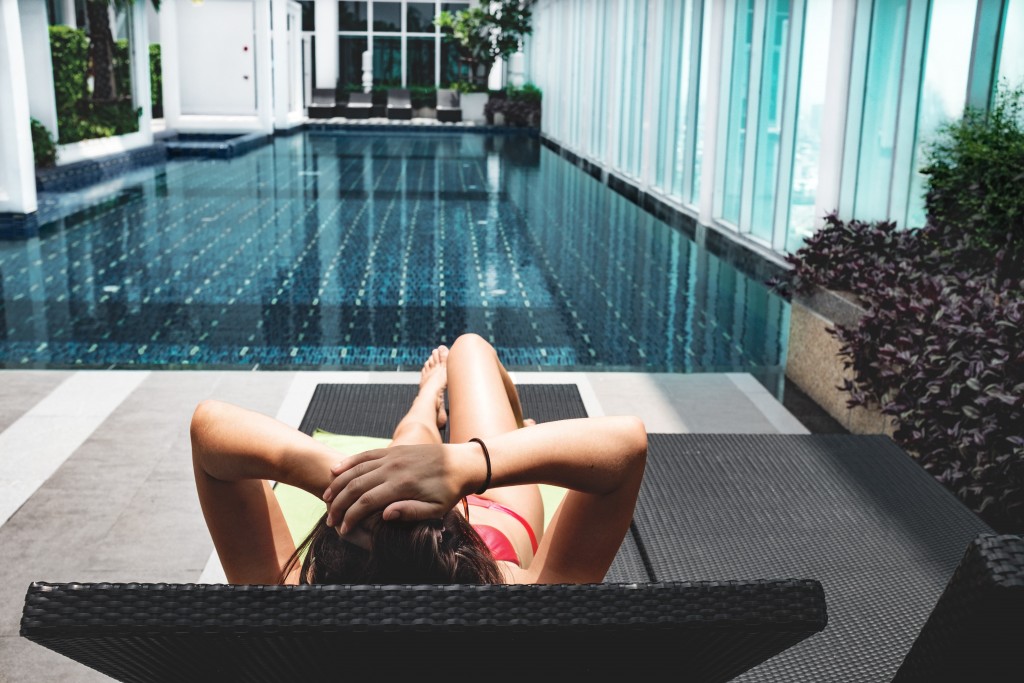 Photo courtesy of Jesse Schoff via Unsplash
The BPO industry pays higher-than-average salary and offers benefits no other industry can offer. No wonder millions of Filipinos vie for posts in a call center, data transcription and IT firms. However, the appealing compensation entails a demanding job. Employees in contact centers report high stress levels due to the nature of their job — customer service. It gets worse on peak seasons such as in public holidays when they receive a wave of inquiries, requests and complaints.
How can condo leasing help you manage your stress? First, it spares you from the back-breaking commutes. Second, it frees up your schedule so you can have time for hobbies and leisure. Finally, living in a condo offers you access to lifestyle amenities such as a leisure pool, biking path and entertainment room.
Keep a lively social life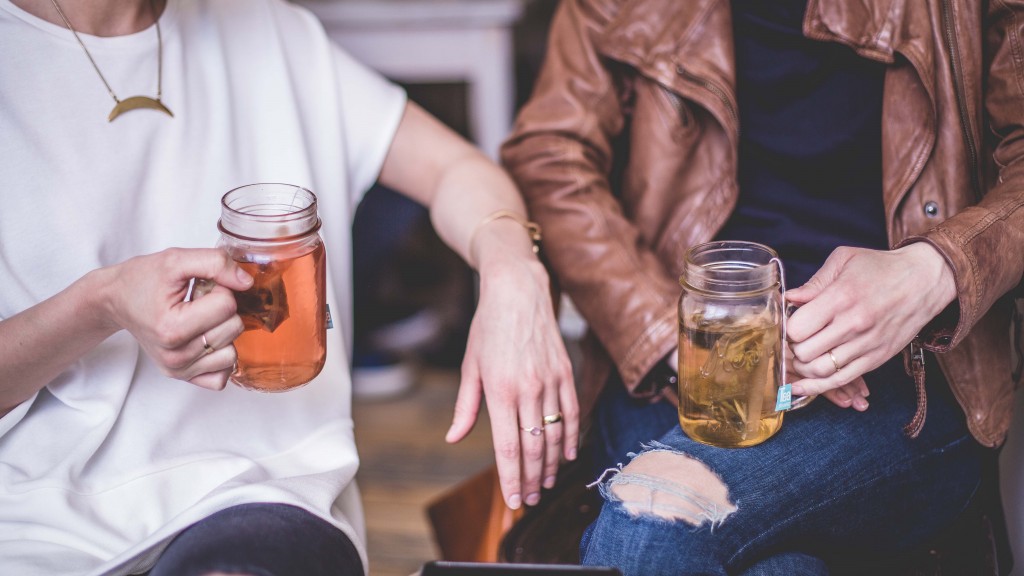 Photo courtesy of Matthew Henry via Unsplash
You must be fully aware of the pros of working in the BPO industry — the compensation, the casual workplace, the perks and parties. Now, let's talk a bit about the cons. Working in a shifting schedule, which typically falls in the graveyard hours, means that your "daytime" is your family and friends' nighttime. Your weekends will likely involve catching up on sleep so going out is out of the question. If you don't manage your time well, your social life will be reduced to comments and retweets in social sites.
Rent a condo near your workplace and have a few hours each day catching up with your family. You can set a breakfast date with your sister in Flair Towers' Sky Lounge or a weekend basketball game with your friends at Dansalan Gardens.
Essential services inside your community
One of the cons of working in the BPO industry is the unavailability of services at your operating hours. Sure, there are 24-hour fast food restos and convenience stores, but what about your laundry, mineral water supply and all other essential needs? If you live in a subdivision in Quezon City, you'll need 2 to 3 hours to travel to your Makati office for your 8 p.m. shift, considering the traffic and congestion in public transport terminals. Spending at least 4 hours of commute each day can eat up valuable time you can otherwise spend doing your laundry, cleaning the house and relaxing.
Condo tenants don't only enjoy the ease of short travels. They also have important services available inside their community. In Dansalan Gardens, there's a convenience store, laundry pick-up station, water station and business center. Tivoli Garden Residences even has a spa and salon, and a snack bar.
Applying for a job in the BPO industry is probably the best career move for you. It will open up opportunities locally and abroad. The trainings, some hosted abroad, will boost your skills and confidence. Make sure you're prepared for the challenges ahead. Let condo living help you out.