Since 2011, 49% of the total Philippine population has embraced urbanization, and this number continues to rise at a high rate. With this rapid urbanization brought by the soaring real estate prices, more and more people are discovering the perks of urban lifestyle through condo living.
Choosing the right condominium is important, especially if it is your first home or if you deem it as an investment. Common misconceptions about condo living have spread like wildfire over the internet. Though some of these cases may be true, you should always find time to consider the pros and cons of owning your own condominium.
Misconceptions—should you listen to such? Sure it's just a guide for first time renters to make sure that fulfilling your dream of owning your very first unit would not turn into a nightmare, but it should not hold you back. Read on and find out!
Can't Stand Them Condo House Rules
Purchasing a condominium is a specific form of ownership to your unit while sharing it with other residents in a building. As an owner and resident, rules and regulations are set to keep the tenants secured along with their property, which is a corporation's asset. Before choosing a condo, you should ask for the rules and regulations to know what type of lifestyle to expect when moving in to your new abode. Some condominiums prohibit pets, bicycles, rule-out renting rights for your unit, and limit the visitors and even the visiting hours, among others. Like it or not, rules will always be present in condominiums, but knowing your condo house rules prior to buying the unit prepares you for a good future in a condo.
Condo Units Cannot Be Personalized
So you've chosen your unit, what's next? Personalize! Contrary to this condo misconception, condo units can be personalized. The only thing that's stopping you from doing this is yourself. Rules and regulations may have some restrictions when it comes to installing colored curtains and drilling out holes in your unit; these are true to achieve uniformity as seen from the outside and avoid pipes from being broken, causing leaks inside the building. But other than that, you are good to go and add your flavor to your home.
In picking out the right condo house design, you should play with your budget and creativity to efficiently personalize your unit, without ending empty-handed. Plan your design preference; having a style in mind will help you buy the necessary things and avoid wasting money. Pick your color and play with your furniture. Some condominiums may not allow repainting jobs, but it doesn't mean that you cannot put color to your house with your furniture and other accent.
Accentuate and set the mood of your unit by replacing the light fixtures at the living room. Since condominiums usually come with limited space, do not over-decorate. Opt for large mirrors on the wall to bring an illusion of a wider space. Though condo house plans are alike in both color and floor plan, you could add your touch using your available pieces at hand, from centerpieces to paintings on the wall. You should take note that condo house rentals may have a different set of rules as to personalizing the unit. Renting rights may be limited to and not equal to that of a unit owner, depending on the condo house rules. As long as the management permits home upgrades, designing your condo unit should be permitted and affordable without breaking your budget and force you to sell your own kidney, so go ahead and add that magic touch of yours!
Condominiums: Not So Pet-friendly after all
This misconception is definitely a mistaken belief. Pets are allowed in condominiums and there a number of condo pets to choose from; unless you count crocodiles as pets, then that's a different story. Numerous pets are allowed in a condo environment however, most condo associations limit the number of pets per unit to avoid ruckus a zoo would have. Pets such as dogs, cats, fish, mouse, ferret, hamster, rabbit, bird, among others are allowed. Condo associations also require these pets to be vaccinated and well-groomed to avoid certain air-borne diseases to spread. Owners like you should be well-aware of the responsibility you have for your pet as stated in the condo house rules set for owning pets. As long as these pets do not poop or pee along the hallways or in your neighbor's house, then you and your pets could enjoy condo living at its finest.
Condo Facilities are Limited to Just Owning the Interiors
Apart from purchasing your own unit, condo living offers features designed for a convenient, secure, and healthy lifestyle while living in the city. Other than buying your own home where you could relax and unwind, condo amenities are available for recreational activities that can be done within your residential area. Nowadays, condominiums for sale have facilities such as swimming pools, fitness gyms, garden areas, and even laundry and retail stores. Condo living is especially designed for every resident's convenience, with a high level of security for your lifestyle. Fire alarms, sprinklers, intercoms, working door locks, and a 24-hour security guard should all be present in your condominium. Whoever said condo facilities are limited to just owning your unit has definitely no idea of what he's missing in living the condo life.
The Nightmare of Association Fees
As an owner, you are bound to pay your share of association dues. These dues cover the expenses of maintaining the amenities made available for the residents. Before purchasing the condo unit, you should be aware of the expenses and the proportion it would be divided. The coverage of the Association fees include the water bill for the swimming pool, exercise facilities, security personnel, cleaners, in-house carpenters, among others. As such, it is important for you to take your fair share of the amenities made available for you. However, it should not cost much since it would be divided among the tenants already living in the building. Also, sudden or irrelevant increase of fees is also a mistaken belief, as there should be an association of tenants separate from the developer's administration that checks and balances these expenses. If there are sudden increase in fees, the association should be able to explain and transparently show the computation for such an increase.
Limited Parking Space in Condominiums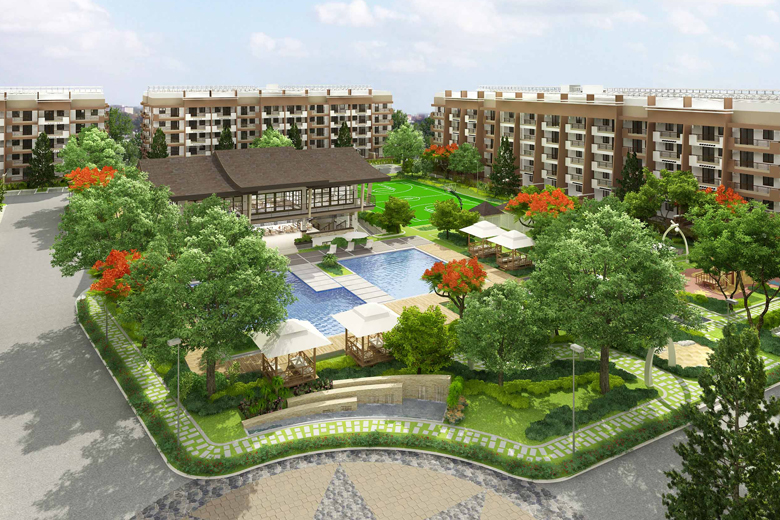 More often than not, parking spaces take a toll for unit owners. For most condominiums, parking spaces are sold for hundreds of thousands, with a down payment depending on the deal you made, which allows you a permanent parking space. High-rise condominiums have an allotted parking space for guests. However, most low-rise condominiums require a parking fee for visitors or a leeway of 30 minutes to park within the property. Though it may seem unreasonable, having your parking space is a choice you have to make before purchasing your condo unit. If you cannot afford the permanent parking space, you are given the option to rent a space within the property pursuant to the condo house rules and regulations.
No More Privacy
Understanding that a condo unit is only divided by walls alone should give you a hint that you may hear your neighbors screaming, or maybe it's just the movie they're watching. However, you could actually report this to your administration since it should be specified in the condo house rules that too much noise is prohibited in a communal living set-up.
Owning and choosing a condominium is not an easy task. These misconceptions have long been regarded as true, but if you would think about it, they are not entirely true, as there are rules and regulations specifically laid out to help a lot in achieving a communal and livable environment. With the right amount of research and time, these things to consider will get you to think twice before embracing the condominium lifestyle.