"I sustain myself with the love of family." – Maya Angelou
Starting a family is a momentous chapter of one's life. It changes a person's perspective about many things, especially upon the birth of a child. Couples are more cautious in making decisions such as in choosing a residential community. With the arrival of the youngest member of the household, couples must put priority on comfort and security.
Many young families are opting for a condo for rent in the Philippines for the proximity to healthcare facilities, schools, and business districts. Condo living also provide comforts not available in apartments and houses such as 24/7 security and electric generators.
If you need more convincing, here are10 reasons why you should consider a condo for lease.
#1: Close proximity to healthcare facilities
An infant needs delicate care. Pediatricians usually require monthly visits to monitor the child's health and growth. You need to be alert for any sign of illness because children aged four and younger are vulnerable to fever, diarrhea, and respiratory illness.
DMCI properties in Metro Manila are strategically located near hospitals and clinics. For instance, Tivoli Garden Residences in Mandaluyong City is a 15-minute drive to Victor R. Potenciano Medical Center and Makati Medical Center. It's also a 20-30 minute drive to medical clinics in Shangri-la Plaza Mall and SM Megamall.
#2: Easy travels to the office
Parents barely have time with their kids because of their hectic schedule. An employee spends at least four hours travelling to and from work that makes working parent only get a glimpse of his/her child during toxic office days.
Condo renting in the Philippines offers a solution: close proximity to business districts and major roads. Tivoli Garden Residences, which lies in the boundary of Mandaluyong and Makati, is a 15-minute drive to Ayala Avenue. Many even walk or bike to their workplaces. By saving time commuting, you get to spend time quality time with your children.
#3: Standby power generators
One of the most compelling reasons why renting a condo is the best thing for your first baby has something to do with your child's sleeping needs. According to the National Sleep Foundation, newborns aged 0-3 months should get 14 to 17 hours of sleep each day while infants aged 4-11 months should sleep for 12-15 hours. Toddlers (1-2 years) must have 11-14 hours of quality sleep daily and pre-schoolers (3-5 years) should rest for 10-13 hours.
DMCI condos are equipped with electric generators that run during power outages. This ensures that your children get their much-needed sleep each night in cold and comfy bedrooms despite sudden power interruptions.
#4: 24/7 security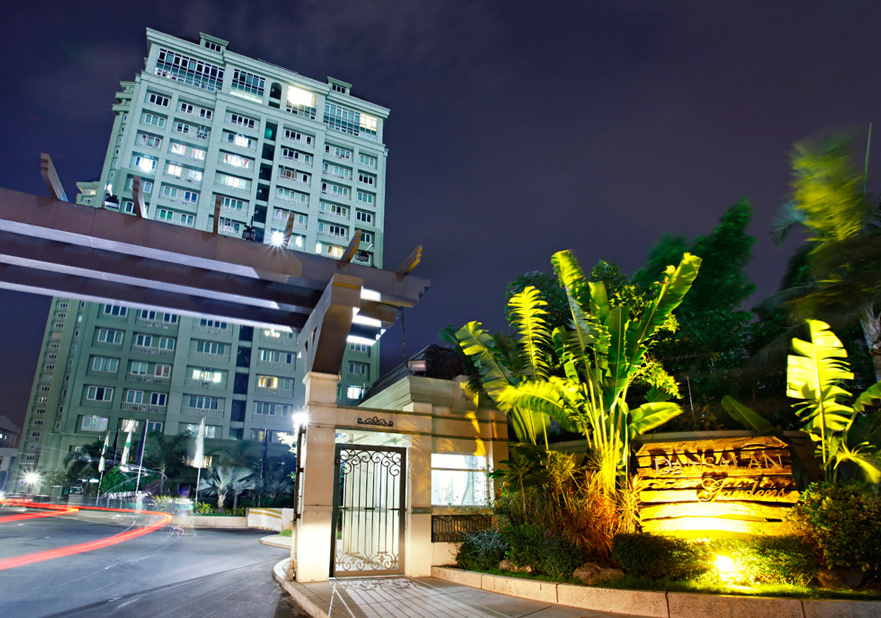 It is every parent's priority to make sure that their kids are safe and secure at all times. However, installing home alarms and surveillance cameras can be costly. One of the benefits of raising kids in a condo is the fully-equipped security system inside the community. The condo residential buildings feature 24-hour security, CCTV cameras, fire alarm and automatic sprinkler system, and fire exit. Each condo unit in DMCI has all these and provision for CATV.
#5: Lumiventt technology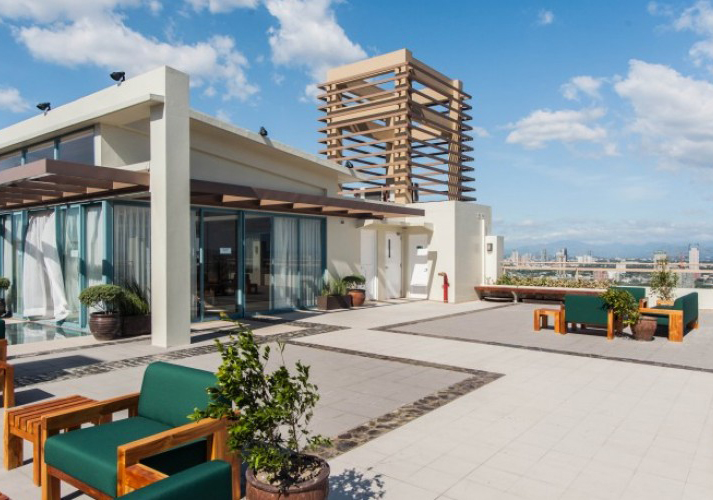 Give your baby his/her daily dose of vitamin C every morning. Fresh air can also increase the oxygen in the body, energizing the respiratory system. DMCI's pioneering Lumiventt technology allows sunshine and the natural circulation of air in buildings and common areas. You can bring your child to the outdoor amenities such as the Landscaped Gardens and Roof Deck for nutrients straight from the lush outdoors.
#6: Kid-friendly lifestyle amenities
Studies show that computer games can improve a child's concentration, memory speed, and word skills. However, excessive use of electronic devices can adversely impact exercise and sleeping habits. The challenge for you is to set a balance between technology use and outdoor activities in your household.
Living in a condo in Metro Manila offers access to lifestyle amenities that encourage the entire family to have fun under the sun. Let your kids swim in the Kiddie Pool or sweat it out in the Playground. You can also teach them to ride a bike on the Biking Path or play football on the Open Lawn.
#7: Daily essentials within reach
There are lots of advantages of renting when you have a baby, especially when you don't have help managing the household. You don't have to worry about the laundry when all your time and energy are spent on attending to your newborn. You can bring clothes and blankets to the laundry shop inside the condo community. Don't have time to cook lunch? No worries. Drop by the restaurant downstairs. If you need extra diapers, a convenience store is open all day and night.
#8: Be surrounded by green spaces
Parks and gardens are good for your physical and mental health. Exposure to nature reduces stress, anxiety, and depression. It calms and nerves and stirs positive emotions. Living near green spaces also promotes physical activities like leisure walks and jogs. Raise well-rounded children in a condo community with open spaces, Landscaped Gardens and packets of nature.
#9: Access to entertainment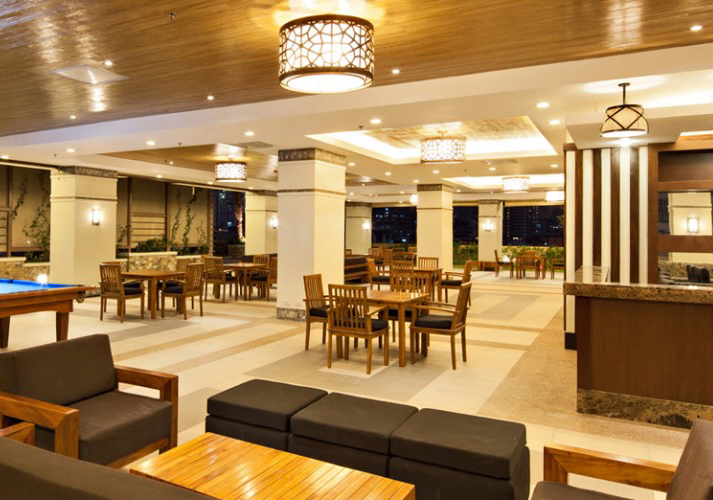 Why should young families consider condo leasing? First time parents generally need to exert extra effort building their finances. Thus, many couples now are joining forces to earn an income. How can a busy parent juggle his/her many responsibilities in the office and at home?
Residential condos in the Metropolis are near business districts and commercial areas. It makes regular family bonding convenient. You can have weekend picnics in the condo Open Lawn or board game competitions in the Gaming Room. It's also easier to go to the movies in a nearby mall or dinners in the stretch of restaurants across the street.
#10: A caring community
As the saying goes, "It takes a village to raise a child". The environment have an impact on a person's growth and development. A residential condo is not merely a convenient housing option. It is a community with support systems for families. Residents come together to build bonds through sports activities, celebrations, and civic projects. The Filipino concept of bayanihan is very much alive in condo communities.
Starting a family can be overwhelming. Nobody said it is going to be easy and there is no accurate guide book for a foolproof parenting. Essentially, parents learn through experience. Make your journey less stressful and demanding by choosing to live in a condo community.