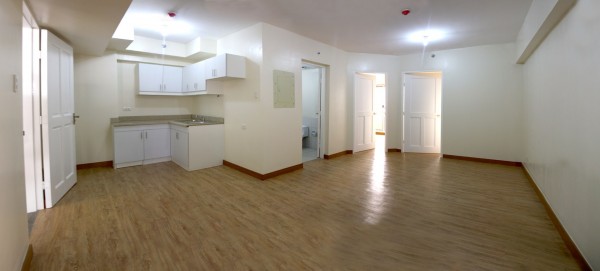 Everyone knows that when you lease a condo, it's untouchable. There's nothing you can do about the color of the walls and the floor design. But it doesn't mean you can't put your own touch into the condo. All you need is a little patience and an imaginative mind to have a great interior.
To help you with your space's interior decoration without altering anything, here is a list of things you can do.
1. Look Into Your Pocket and Find Sources
Before you dive into designing your space, have a look into your budget first. This way you won't overspend on furniture and appliances. Partner this with reading tips about designing on various websites or magazines and watching interior decorating programs to help you create a design that fits your personality and budget.
2. Build them yourself
Whether you have a budget or not, do-it-yourself is a great way to design your space. It adds a personal touch to the unit.There are a lot of tutorial videos and write-ups that are available online. They can help you build your own table, chairs, and shelves. It also promotes the development of your creativity and imagination.
3. Curtain Illusion
You can place curtains on areas where there are no windows. They give off a feeling that it has more than one window. To make your walls look big, use long curtains, and hang them near the ceiling instead of just above the window.
4. Mirror-Mirror on the Wall
Hanging a huge mirror on your condo's living room, dining area, or bedroom creates an illusion of having a big space. It also helps in bringing the natural light inside when placed across a window since the mirror is able to bounce the light into the room.
5. Bring the Greens In
Adding a plant or two in your interior is a great way to add texture, color, and life to your unit. Not only does it add aesthetic beauty, it also promotes healthy living as it is able to clean the air by absorbing the pollutants. It also lowers the humidity in the room. This is a great opportunity for you to bring herbs that you can use when cooking to help you save money.
6. Lots and Lots of Light
We always hear that good lighting can produce great videos and pictures, but that can also be applied to interior decorating. By having a lamp on your nightstands or tables, it can add character, personality, and warmth in your space.
7. Picture Gallery
You can turn your empty wall into your own mini gallery. Placing a series of pictures with large frames can turn a boring wall into an eye-catching one. Guests are sure to take a look at those pictures of you and your family or friends.
8. Think Small
Remember that you have a limited space. Work with your unit. Don't go against it by buying huge and bulky fixtures. Scale them down and place them beside walls and corners so you can have enough space to move around.
9. Have a Double Duty Furniture
A lot of furniture in the market have additional uses besides their primary purpose. There are stands that not only look great but pack a lot of storage space. A tall bookcase for example, on its upper shelves you can place your dishes and books. Drawers and bins can be added on the bottom shelves for kitchen utensils, and office supplies.
10. Mix the Old with the New
You are likely to receive old fixtures and trinkets from your relatives when moving. Incorporating them with your new furnishings adds charm and a touch of home. You can reupholster your old furniture yourself. Use solid-colored fabrics to complement your condo's paint job.
Be mindful that when designing your place, you should focus on what you need first instead of wasting money on unnecessary things.