The Philippines ranks as the world's third most disaster-prone country in the 2016 World Risk Index. The country records a number of calamities in various forms, including typhoons, floods, landslides, earthquakes, volcanic eruptions, and hurricanes. The most destructive in recent memory was Typhoon Yolanda (Haiyan), which affected 26 million people and claimed around 8,000 lives. This fact makes disaster preparation a must for every household.
Disaster preparedness starts with the mindset that many calamities cannot be foreseen, or can be foreseen but are inevitable. Anything could happen. It is your job to take care of yourself and your household before, during, and after disasters.
Protect yourself, your family and your properties from the inevitable. In preparation for the National Disaster Consciousness Month this month, here is a definitive list of emergency supplies for survival.
1. Family first aid kit
2. Supply medicine for 7 days
3. Lots of drinking water
4. Special needs of children, older, and person with disabilities
5. Special needs of your pets
6. Standalone flashlights
7. Candles and matches, glowsticks
8. Extra batteries and power banks
9. Portable radio
10. Ready-to-eat-food
11. Water kit
12. Hygiene kit
13. Sufficient stock of clothes
14. Clean blankets
15. Umbrellas, raincoats, and rain boots
16. Whistle
17. Identification cards
18. Secure important documents
19. Escape kit
20. Extra cash
Know more about the specifics of what your disaster emergency kit needs by reading more below:
1. Family first aid kit
One important benefit of living in a condo is the security of being housed in reliable structures with disaster-proof facilities. You can sleep soundly during stormy nights without fear of flooding. Nevertheless, you need to equip yourself with things to do in a natural disaster.
A first aid kit should be on the top of your list. Calamities typically immobilize businesses; so you may not have easy access to medicines and treatment for minor injuries. The Red Cross emergency kit contains 115 essential items such as aspirin tablets, bandages, and cold compress. You can use this as a guide on what should be in your family first aid kit.
2. Supply of medicine for 7 days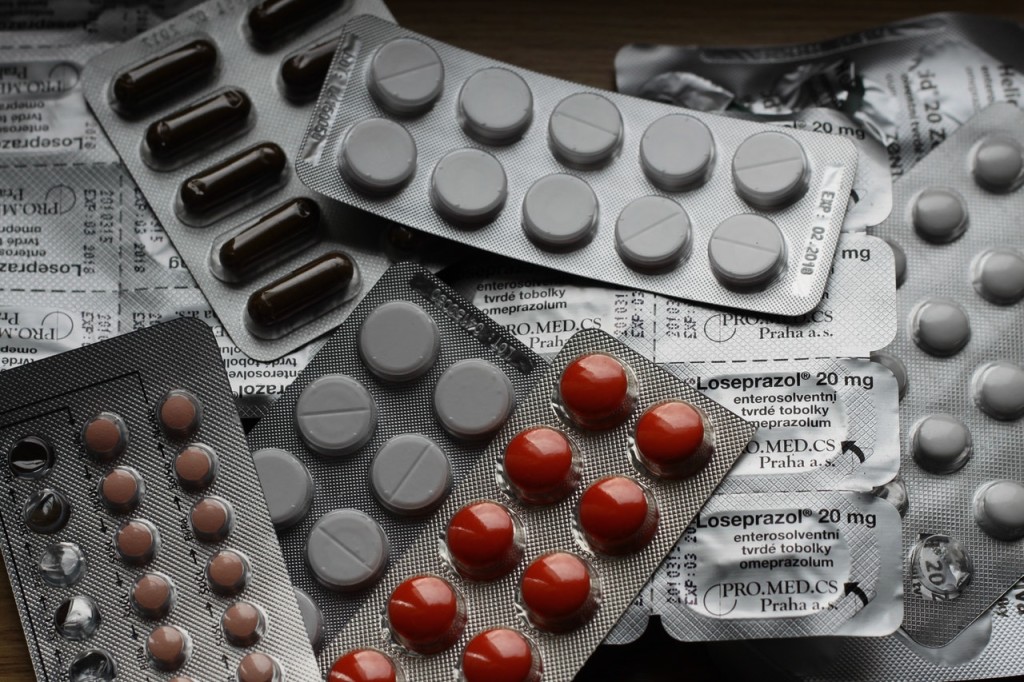 Photo courtesy of Pixabay via Pexels
Is anybody in your household on medication? Make sure you have at least a week's worth of supply, in case you are unable to leave your condo. If your medicine, such as insulin shots, requires refrigeration, have a standby cooler with ice. Your checklist must include over-the-counter or  OTC cough and colds medication, anti-diarrhea drugs, laxatives, antacid, antihistamine, hydrocortisone cream, and pain relievers.
3. Lots of drinking water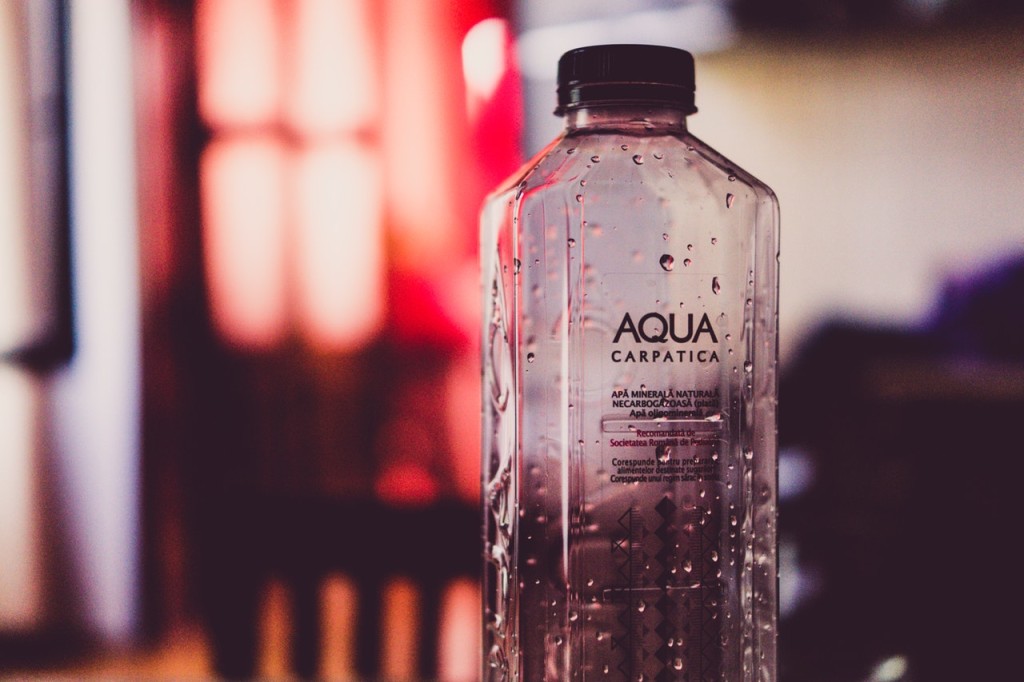 Photo courtesy of Francesco Paggiaro via Pexels
Drinking water is one of the first to run out during a calamity. It is crucial to have a sufficient supply at home, in the event of prolonged emergencies. Stock up on drinking water in bottles and jugs. Keep these away from direct sunlight. For a family of three, including a young child, there should be at least three gallons of drinking water available. 
4. Special needs of children, older adults, and persons with disabilities
Your emergency survival kit should have the toiletries, drugs and medicines, and other essential supplies for those with special needs in your household. These include formula milk for infants, diapers, and sanitary supplies among others.
5. Special needs of your pets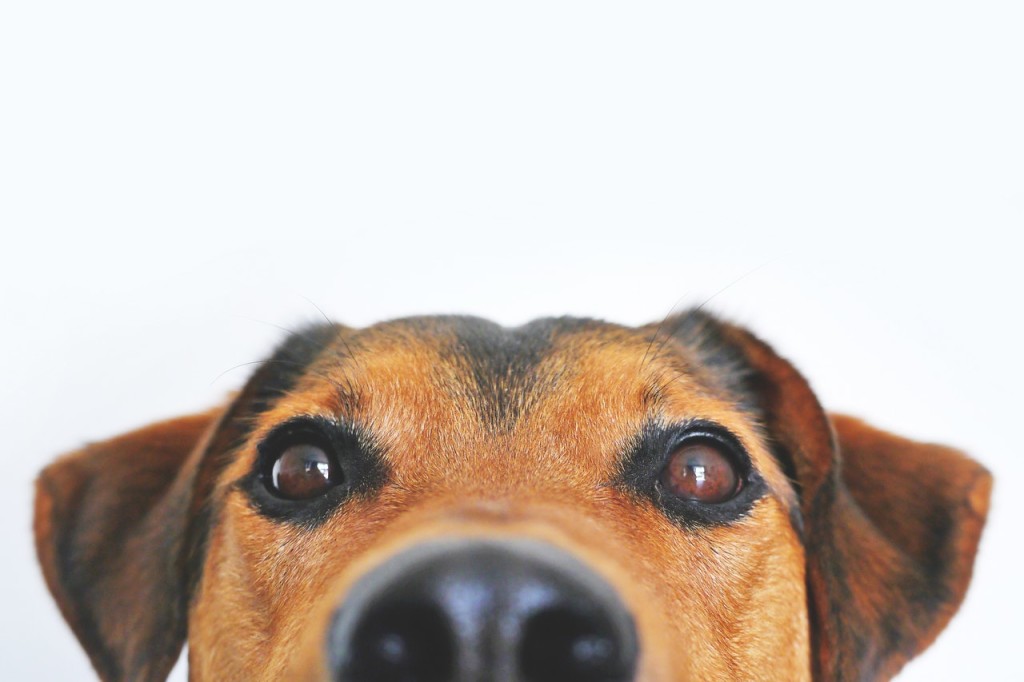 Photo courtesy of Lum3n.com via Pexels
Your furry pals need to be safe and secure when calamity strikes. They depend on no one else but you. Make sure you have their needs covered. First, make your pet dogs and cats wear collars and tags with up-to-date contact information. During a calamity, keep them in a safe place with small spaces closed off. Frightened cats might get stuck in vents or underneath furniture pieces. So be on the lookout for places that can cause additional harm to your pets.
For your pet's First Aid kit, here are some basics that you should have covered
Bandages for injuries

Sterile saline eye wash for when your pet has debris or smoke in their eyes

Styptic powder to stop bleeding for minor cuts or torn nails

Diphenhydramine (or Benadryl) an antihistamine to aid mild allergic reactions

Sugar tablets for diabetic pets or low blood sugar.

Hydrogen peroxide to induce vomiting and get rid of ingested toxins or foreign object
If your pets have special needs and medications, it's best to ask your vet on the specific items that should be in your emergency disaster kit.
6. Standalone flashlights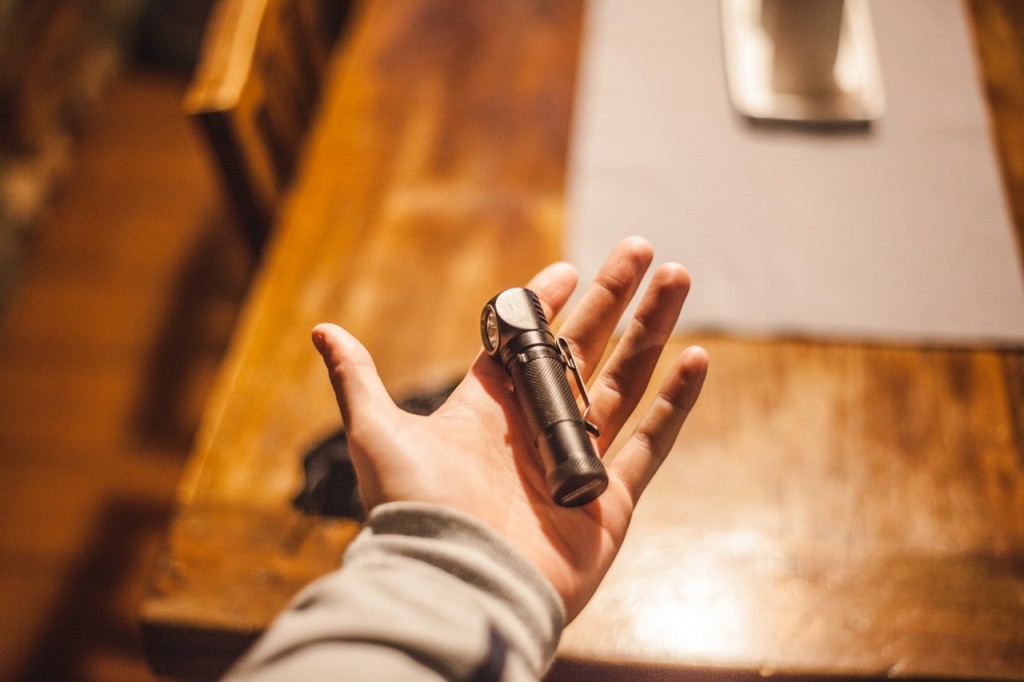 Photo courtesy of Francesco Paggiaro via Pexels
Condos are equipped with emergency lighting in common areas and hallways. You need flashlights inside your condo space or home, in the event that you would need to go outdoors such as during evacuations. You cannot depend on the flashlight in mobile phones that would use up your phone batteries. Get standalone flashlights with extra batteries that can last for weeks.
7. Candles and matches, glowsticks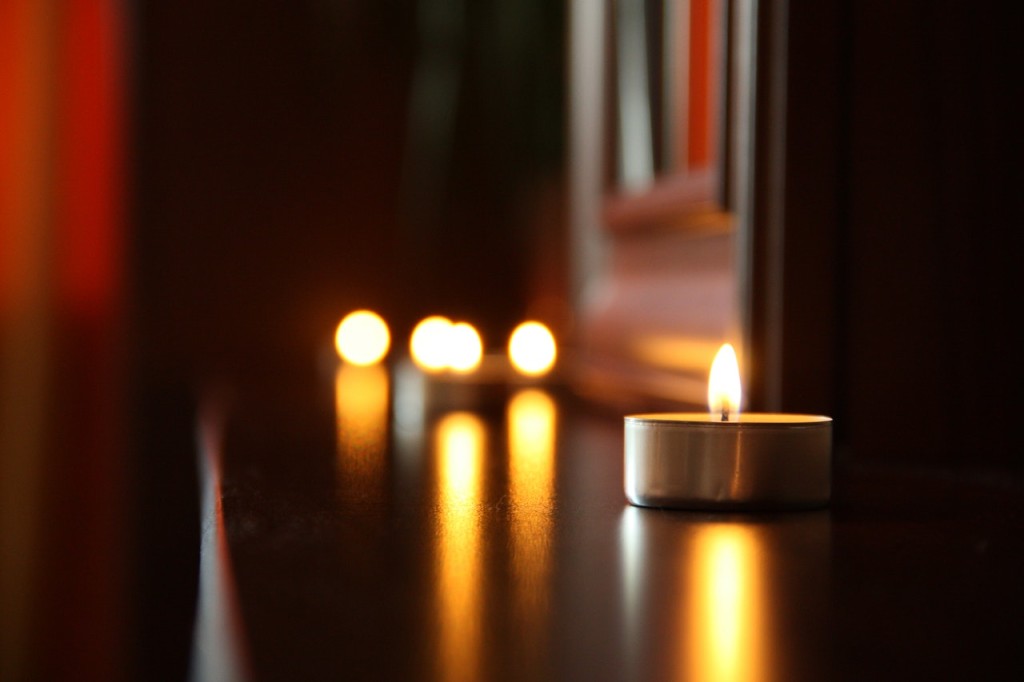 Photo courtesy of Breakingpic via Pexels
There might be instances when your battery-powered lights might fail in the middle of an emergency. Make sure you have candles and matches or lighters in your disaster kit bag. Lighters are preferable to matches which will become useless if drenched in the rain. The use of candles is discouraged, as it can cause fires. Flashlights and glowsticks are your best options in times of emergencies.
8. Extra batteries and power banks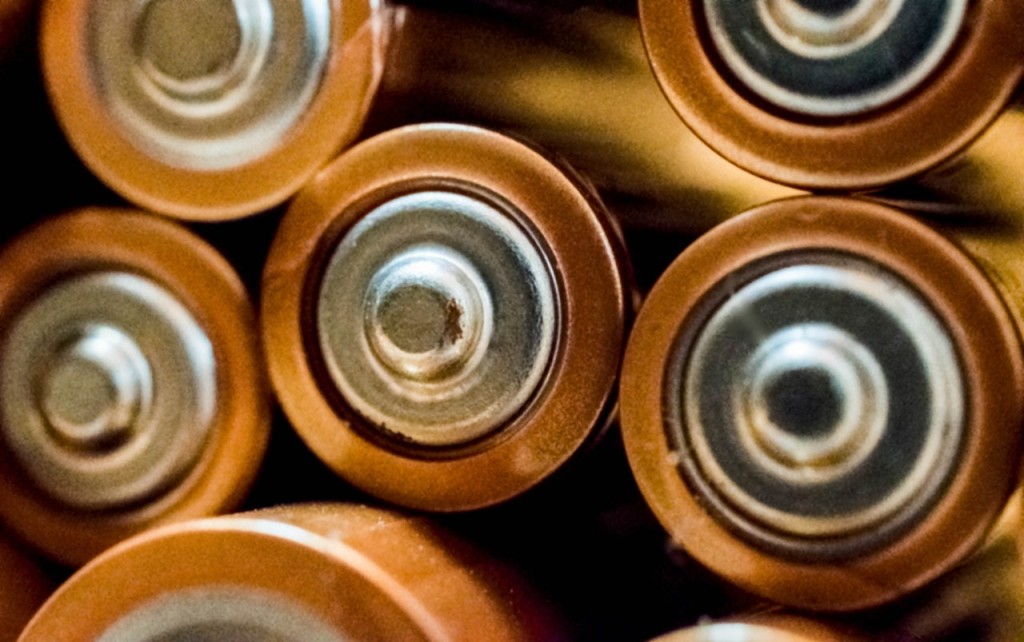 Photo courtesy of Hilary Halliwell via Pexels
Charge your phones and other electronic gadgets hours before a typhoon. Your mobile phone is likely your only tool of communication; so make sure it can be used throughout a calamity. Get yourself extra batteries for your phone, flashlights (check the device for the required battery type), and other electronics. Store the batteries in waterproof pouches and away from direct sunlight.
A great addition to your emergency disaster kit is to have a fully-charged power bank along with extra wires and connectors. The most recommended option is a 20000mAh power bank to fully charge your devices up to 6 to 7 times. 
9. Portable radio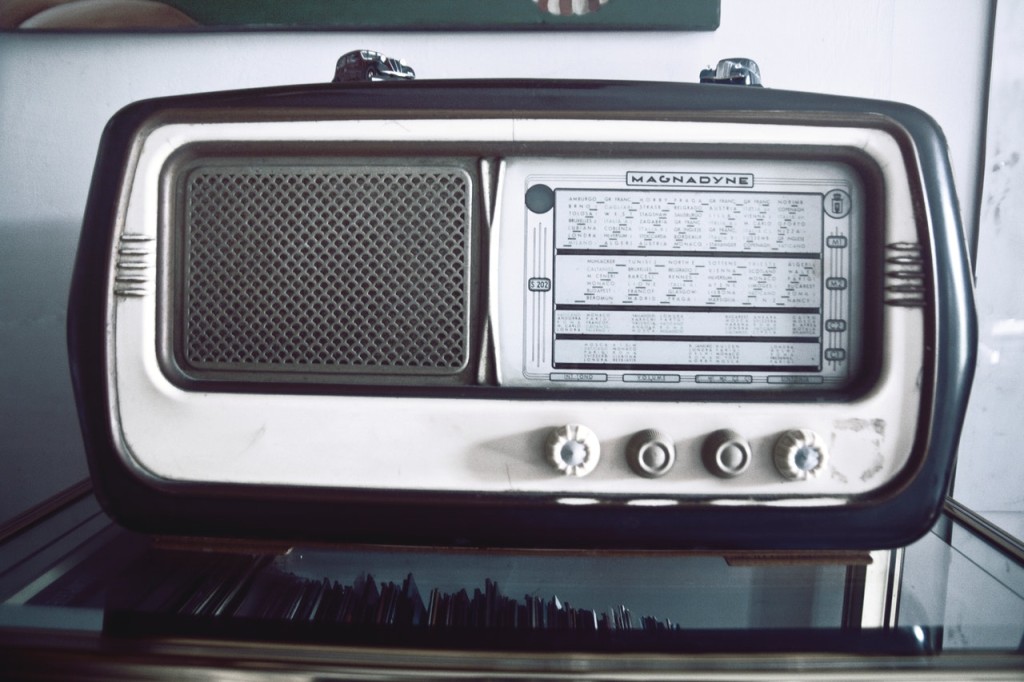 Photo courtesy of Splitshire via Pexels
People these days typically get their news updates from websites and social media platforms. But how will you get the latest news on the weather, evacuation areas, and other calamity-related updates when the Internet is down? Keep a battery-powered or portable radio with you. You can buy one at your nearest grocery, hardware, or department store and even online.
10. Ready-to-eat food
Condos strictly impose a no-LPG powered appliances policy for safety reasons. When electricity is down, you should have enough food supply to last throughout the calamity. Stock your pantry with bread, biscuits, canned goods, and energy bars. If you have received advisory about an impending typhoon, cook at least a 2-days worth of meals. Prepare food that need not be reheated.
11. Water kit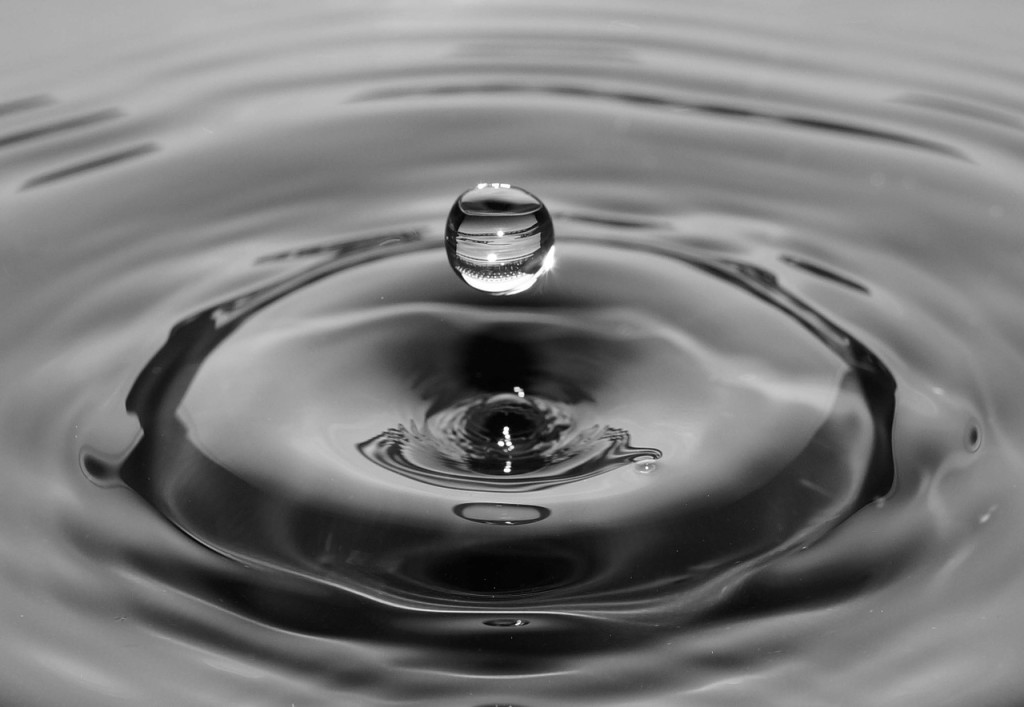 Photo courtesy of Skitterphoto via Pixabay
During natural emergencies, there might be a shortage of water supply. You should have clean water to clean yourself up and do simple chores. Have a water kit that includes collapsible water containers, preferably a gallon for each member of the household. You should also have disposable dining utensils such as plates and cutlery.
12. Hygiene kit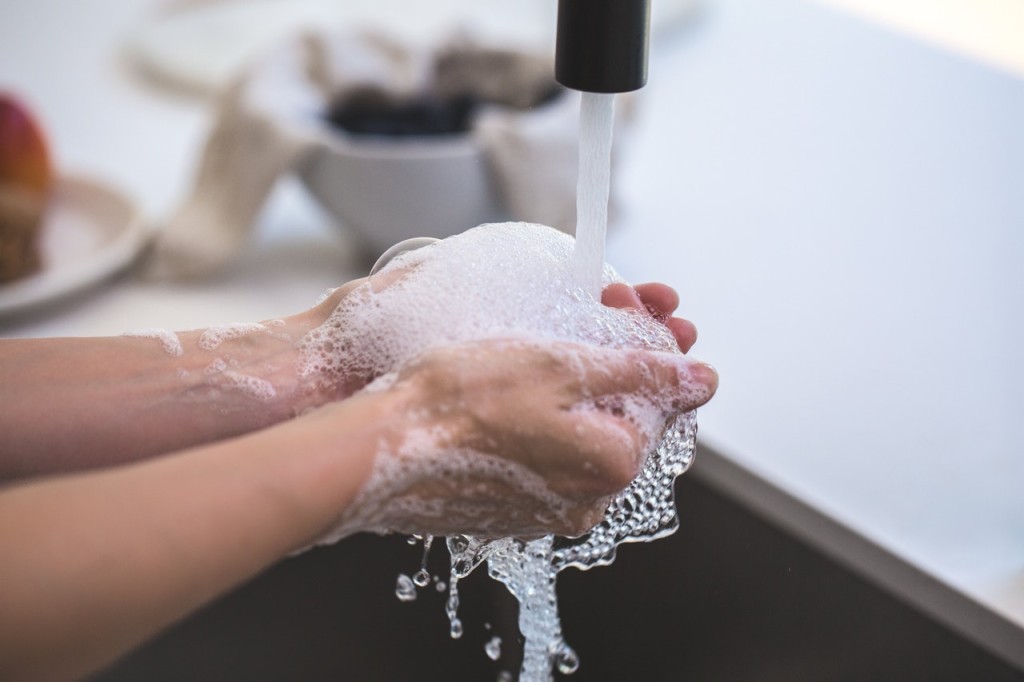 Photo courtesy of Burst via Pexels
Maintaining good hygiene during a calamity can help protect you against illnesses. List down essential hygiene items for your emergency kit such as antibacterial soap and wet napkins, toothbrush and toothpaste, comb, sanitary napkin, alcohol and lots of tissue paper. 
13. Sufficient stock of clothes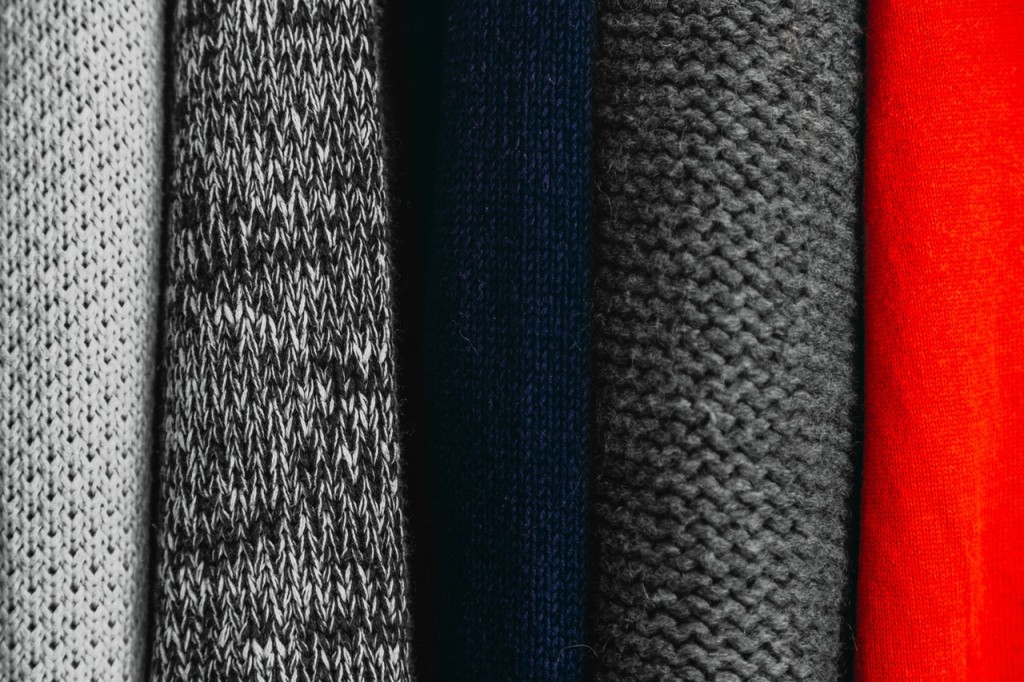 Photo Courtesy of Tookapic via Pexels
It is important to keep yourself warm and dry during typhoons. Going down with a cold in these hard times can be extra tough, as there will likely be limited to no access to clinics and hospitals. Make sure you have sufficient warm clothes for typhoons. Pack sweaters, cotton pants, and socks. Choose comfortable items that are easy to pack and bring around, in case an evacuation is warranted. Shirts, cotton shorts and light jackets will do.  
14. Clean blankets
Photo Courtesy of Sabrap59 via Pixabay
You will never know when you will need to evacuate. Better be ready than sorry. Keep two types of blankets with you: heavy comforters and light fleece blankets. You will need them,  in case you would have to spend the night in another location. Blankets may be your alternative sleeping cot and will help keep you warm all night. You can also use these for changing and securing infants and small children by using it as a wrap for extra warmth. 
15. Umbrellas, raincoats, and rain boots
Stay indoors before, during, and right after a natural disaster. Stay in the loop of government advisories on when it is safe to go out and get supplies. In the event that you would need to brace the rain, make sure you have the right rain gear: umbrella, raincoat, and boots.
16. Whistle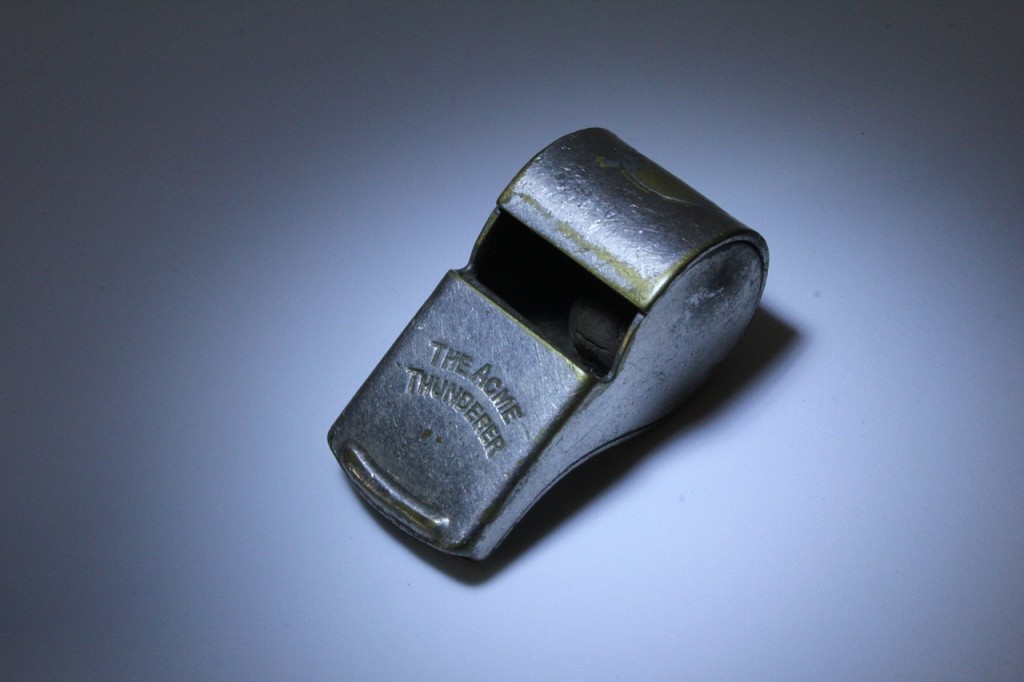 Photo courtesy of bluebudgie via Pixabay
A whistle is one of the things you need, in case of a disaster. This is especially handy when seeking help from rescuers. You can also use it to direct your companions during evacuation. Your family can agree on whistle signal codes, in case you will need to communicate over a distance.
17. Identification cards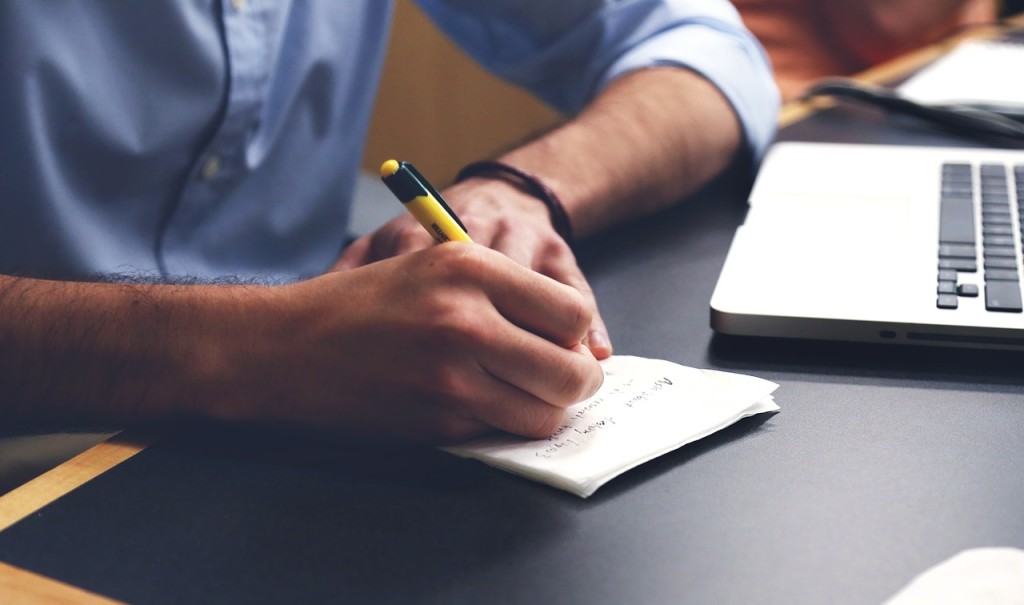 Photo courtesy of StartupStockPhotos via Pixabay
The main goal of disaster preparedness measures is to keep you safe indoors until the calamity is over. However, there might be instances when an emergency evacuation will need to be required. It is important to have an identification card with your personal information. This can help rescuers provide needed first aid. The card should have your name, age, sex, blood type, allergies, and any medical condition. Wear your Red Cross card or you can make your own if your government-issued IDs provide limited information. 
18. Secure important documents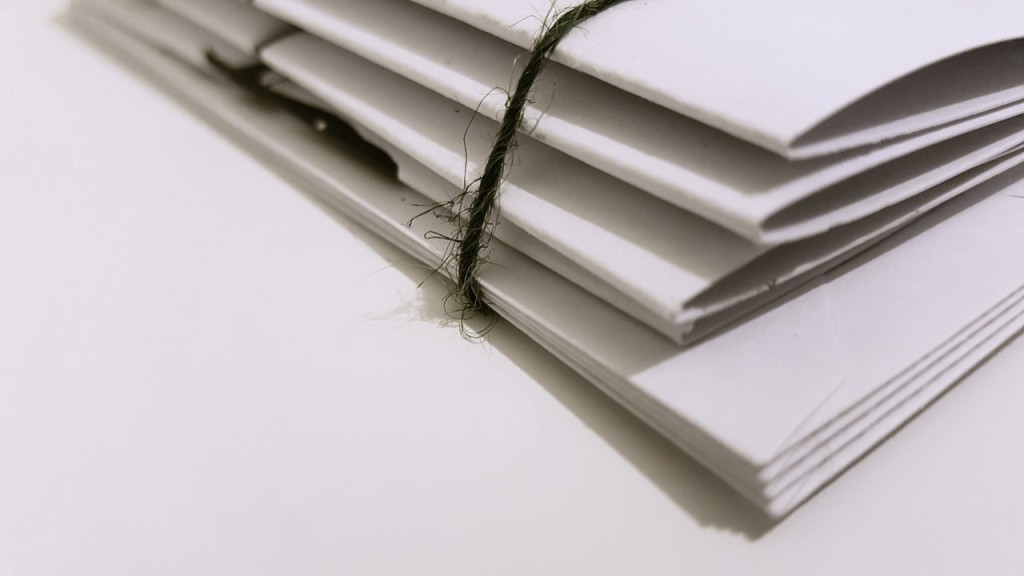 Photo courtesy of Sam Johnson via Pexels
Important documents, like birth certificates, marriage certificates, titles on properties, insurance policies, stock certificates, passports, and IDs must be secured before a natural disaster. If you can deposit these in a security box in a bank, much better. Otherwise, you can scan the documents, save copies in cloud storage and in USB thumb drives. Keep the hard copies in waterproof envelopes and bags.
19. Escape kit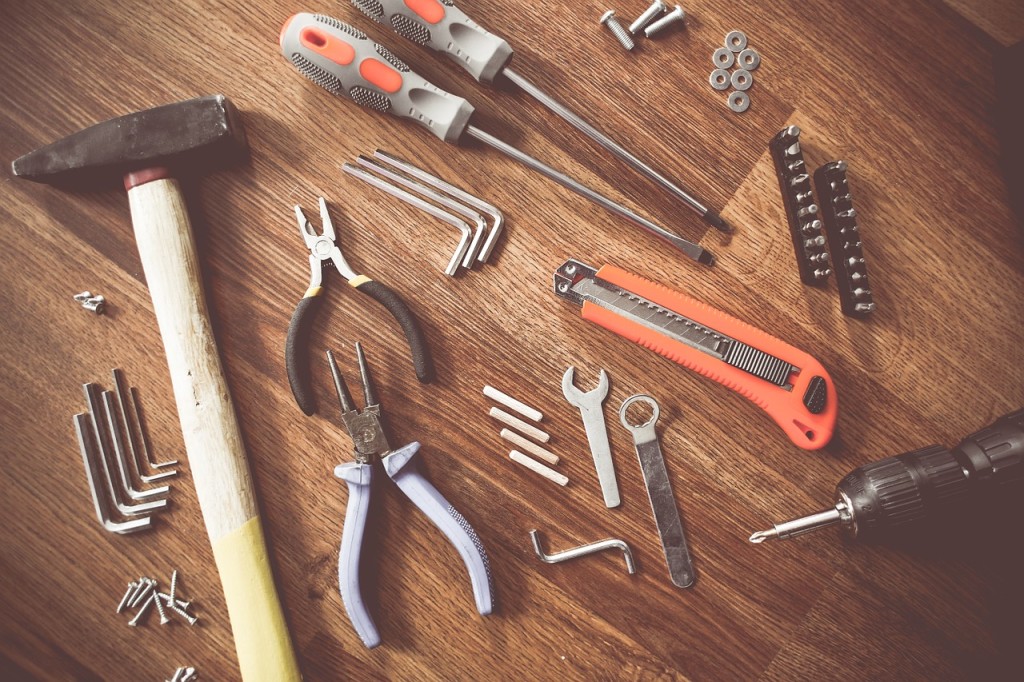 Photo courtesy of picjumbo_com via Pixabay
In your DMCI Homes condo, you rest assured that you and your family are safe during calamities. DMCI Homes supply emergency lights, an electric generator, and 24/7 security for the safety of their residents. However, there had been instances in the past when government agencies failed to estimate the magnitude of disasters. It is better to be prepared than sorry. Keep an escape kit that consists of a window breaking hammer, seat belt cutter, pry bar, work gloves, goggles, and a dust mask.
20. Extra cash
Most stores are likely closed on calamities; so there is no need to withdraw all your money from the bank. However, you may need some cash for emergency purchases of food and medicines. Add cash in your Go Bag list. Keep your cash in waterproof dry pouches or bags.
Aside from stocking up your pantry with food, medicines, and supplies, and preparing a go bag, you should also educate everyone in the household about things to do, in case of an emergency. If you are in the middle of a disaster, always prioritize saving yourself over any personal property. Keep contact information of family, hospitals and government agencies--especially rescue teams or emergency hotlines. Most importantly, remain alert and calm.