If you are a college student, struggling to find a balance between academics and good health might be the biggest challenge for you right now. 
With lots of paperwork to do and exams to review for, cooking your own meal may seem too much of a task. Thus, the temptation to order fast food is so difficult to resist! But do not fret! There are life hacks to maintain a healthy and balanced diet by cooking your own food. Not all condos for rent in Manila have kitchens you can utilize, but if your place has one, why not use it to your advantage?
Here is a list of five healthy recipes for busy college students that are easy to do for students like you.
1. Tasty Tuna Pasta
Pasta is a dish loved by many and a meal that translates to happiness. That's why if you've observed, pasta is always present in any celebration whether it is your cousin's birthday or your parents' anniversary. Cooking this meal at home is not only a useful skill but also something that can make any meal feel like a celebration. This tasty tuna pasta can also double as a date meal or dinner for college students in apartments or condos. 
Total preparation and cooking time: 15 minutes
Serving: Good for two people
Ingredients:
    2 tbsp olive oil

    4 large cloves of garlic, minced

    Two 180-gram canned tuna, flakes in oil flavored, drained

    1 tsp of

calamans

i juice

    1 tbsp of chopped basil leaves

    Salt and pepper to taste

    400-gram pack of spaghetti

    3 sliced tomatoes

    1 peeled and julienned bulb of onion
Process:
1. Bring one pot of water to a boil and put a pinch of salt in it. Add the uncooked pasta and cook it for six to seven minutes for an al dente finish. Once the pasta is cooked, drain the water out of the pot and set it aside. Keep the pasta inside the pot to preserve the heat.
2. Put a large pan on the stove and turn the stove to medium. Pour the oil and once the oil is ready, sauté the garlic, tomatoes, and onions until all of them have softened.
3. Drain the two cans of tuna. Add the tuna to the pan and stir with the rest of the sautéed ingredients. Season the mixture with salt and pepper to taste.
4. Once the tuna has been heated through, add the cooked pasta to the plate first followed by the tuna sauce.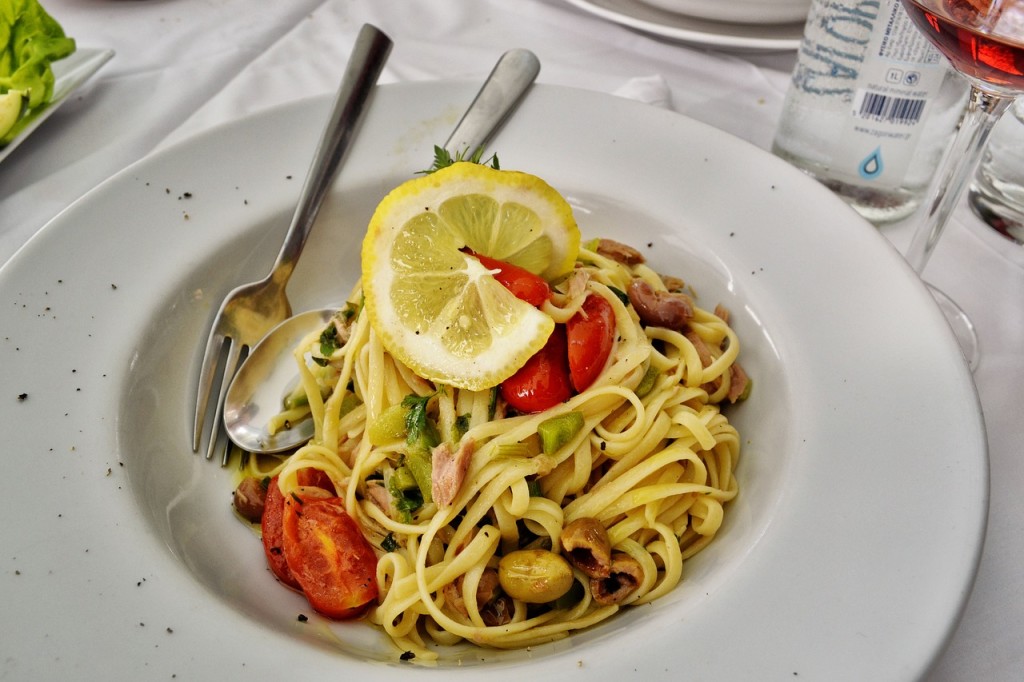 Photo courtesy of DanaTentis via Pixabay
2. Festive Fried Rice

One of the worries of students, when they want to cook, is they might run out of time to do their assignments. But you don't need to feel anxious because cooking fried rice won't even steal an hour from your study time. Aside from being a tasty dish, fried rice is a meal that provides you your daily nutritional needs such as carbohydrates, protein, and fat as well as minerals like calcium, iron, magnesium, phosphorus, and potassium. With ingredients as simple as eggs, frozen vegetables, and the occasional bacon, fried rice is an easy student recipe to cook for any tired or lazy student out there.
Total Preparation and Cooking Time: 10-12 minutes
Serving: 1 person
Ingredients:
    Cooked white rice

    Freshly chopped green onion

    2 eggs

    Salt and pepper

    3 tbsp soy sauce

    A bag of frozen and chopped vegetables

    4 slices of bacon

    3 tbsp cooking oil
Process:
1. Crack the eggs into a bowl and scramble it. 
2. Defrost the bag of vegetables and chop the green onions. 
3. Cook the bacon and chop it into small pieces.
4. Put the pan on the stove and set the stove's heat to medium. Add the cooking oil followed by the green onions. Once they have been heated through, pour in the cooked rice and mix in the eggs, vegetables, and bacon.
5. Stir the pan, sprinkle salt and pepper, and add the soy sauce. Continue stir-frying for eight minutes until everything, especially the eggs, have been cooked.
6. Once you think it is ready, pour the fried rice in a bowl and prepare to eat in peace.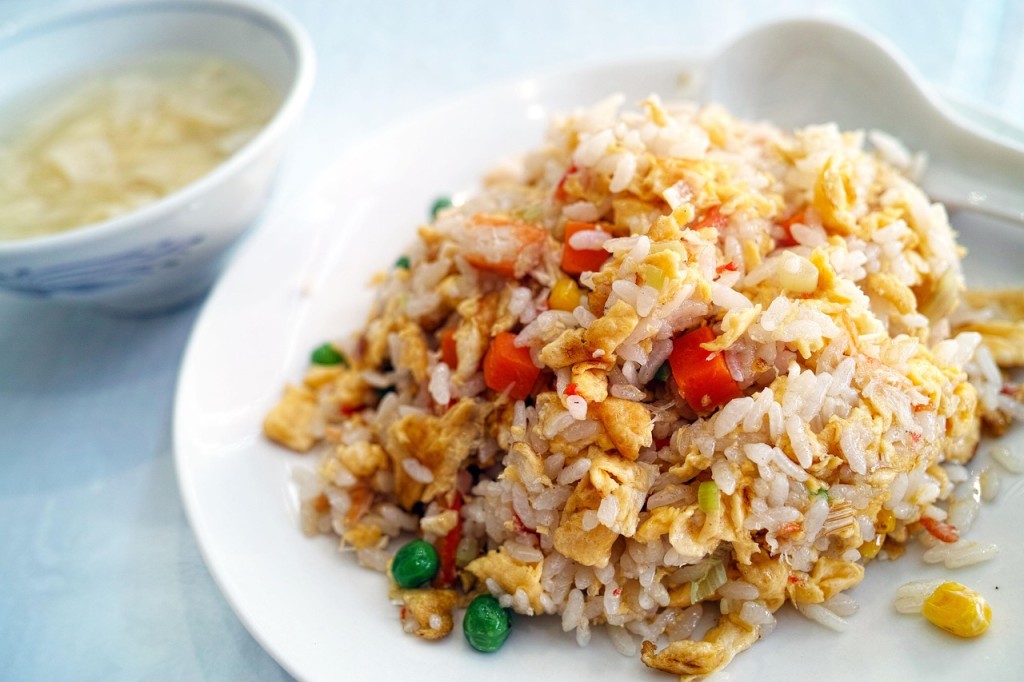 Photo courtesy by takedahrs via Pixabay
3. Peanut Tofu Wrap On-the-Go
 If you're a student who is always rushing to get out of the condo, preparing this Peanut Tofu Wrap is perfect for you since it is such an easy student recipe for college students in condos or apartments. The best part is you won't spend more than 10 minutes doing this! You'll have a super tasty meal plus the exact amount of protein and nutrients you need for the day, such as vitamin A, vitamin C, calcium, and iron.
Total Preparation and Cooking Time: 5-8 minutes
Serving: 1 person
Ingredients:
    1 tbsp of Thai peanut sauce or Satay sauce (you can order the mix online for Php95 from

Gerald.Ph

)

    1 whole-wheat flour tortilla

    2 oz of tofu

    1/4 bell pepper, thinly sliced

    1/2 avocado, sliced

    1/4 cup of cilantro, sliced
Process:
1. Put the tortilla on the plate and spread peanut sauce on the tortilla. Slice the tofu into thin pieces and put it on the tortilla together with the bell pepper, avocado, and cilantro.
2. Roll the tortilla, keeping the ingredients inside.
3. Wrap the tortilla with a foil for a more secure finish.
4. Enjoy your tortilla on-the-go!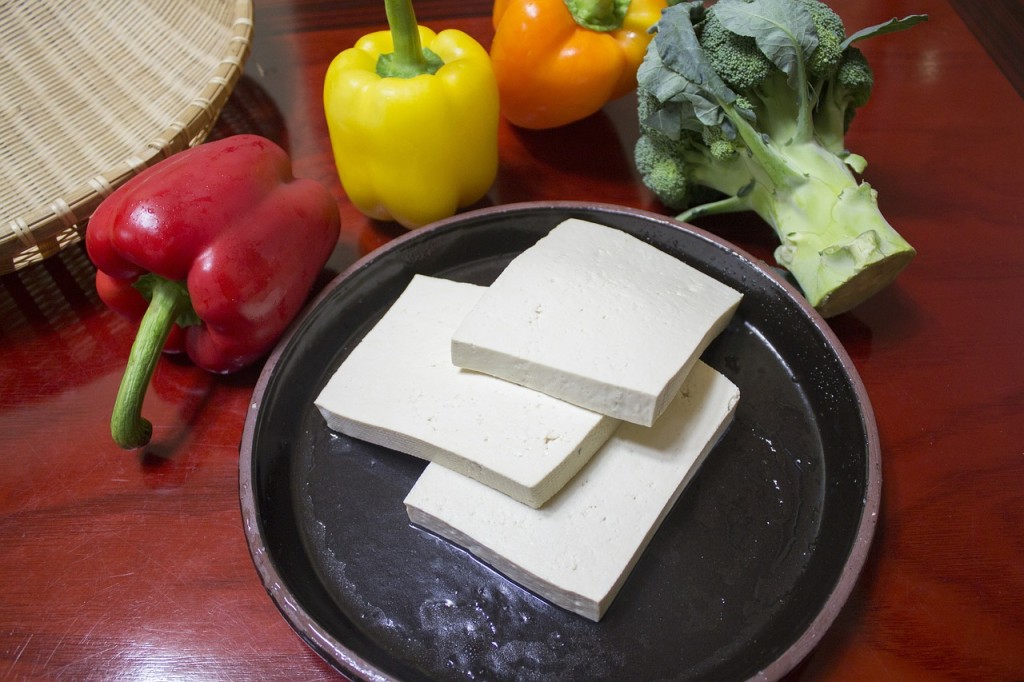 Photo courtesy of 621hjmit via Pixabay
4. Hearty Omelet in a Cup
One of the biggest reasons why we avoid cooking is what happens after washing the dishes. However, with this simple omelet recipe, you don't have to worry about all those unwashed and greasy utensils. If you have a microwave, a microwavable cup, and a pair of spoon and fork, then you are good to go! This hearty omelet in a cup is student meal for one but it sure does fill your heart big time.
Total Preparation and Cooking Time: 3-5 minutes
Serving: 1 person
Ingredients:
1 tsp butter
2 eggs
For the topping:
Shredded cheddar cheese
Chopped onion
Chopped and cooked bacon
Chopped Vienna sausage
Salt and pepper
Process:
1. Get one microwavable cup and put the butter inside. Take the eggs and crack it inside the cup as well. Mix the eggs with a fork until they have been scrambled enough.
2. Microwave the cup for a minute. After this, add the preferred toppings into the cup and microwave it again for 30 to 45 seconds until the eggs are cooked. Season with salt and pepper to taste.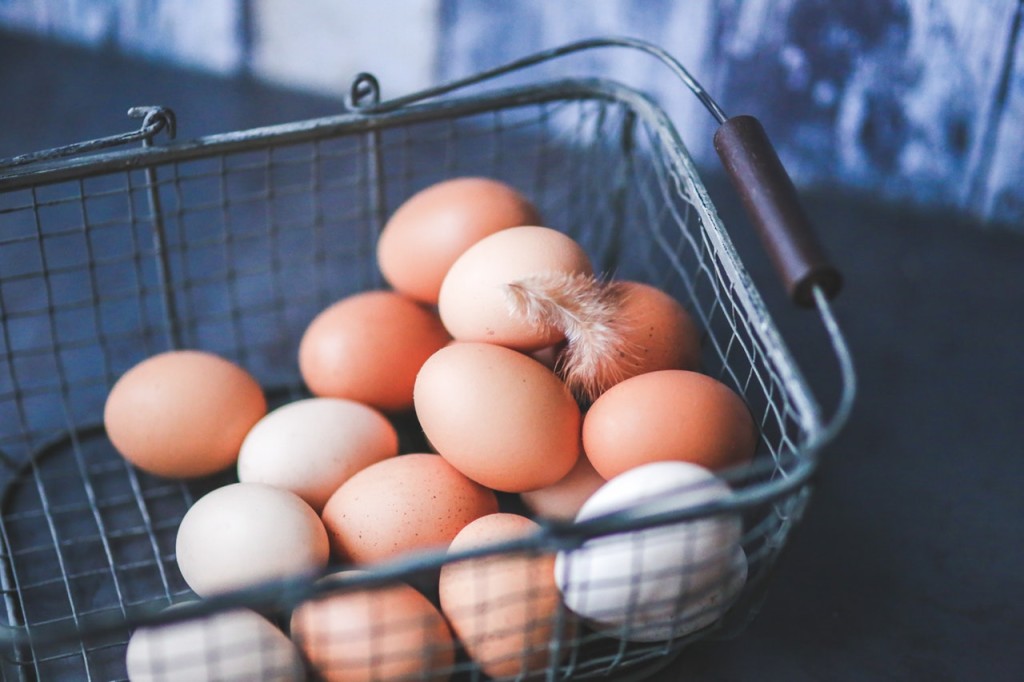 Photo courtesy of Kaboompics .com via Pexels 
5. Avocado and Crab Stick Salad
Japanese restaurants have been popping everywhere and Filipinos are welcoming the trend. Whenever you go to the mall, you see ramen houses and katsudon restaurants. So sometimes, when you are stressed, you cannot help but feel pulled towards those restaurants without realizing that you already spent your allowance on food, again! To avoid this kind of crisis, prepare a meal at home to satisfy your Japanese cravings. And to keep everything healthy, make it a salad as well.
Preparation Time: 5-7 minutes
Serving: 1 person
Ingredients:
1/2 avocado, julienned
10-15 crab sticks 
1/2 cucumber
1 tsp sesame oil
125 grams of canned corn
Steps: 
1. Slice the crab sticks into medium strips.
2. Put the canned corn, sliced avocado, and sliced crab sticks inside a bowl.
3. Drizzle sesame oil and stir. 
4. Enjoy your tasty, filling, and healthy meal with delight!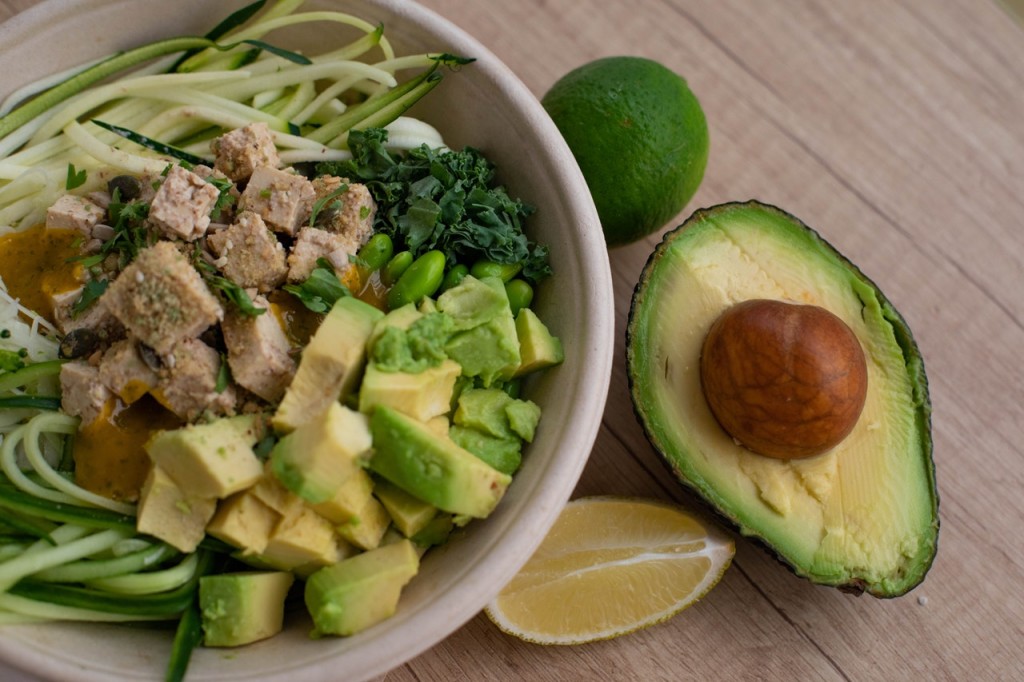 Photo courtesy by Valerie Boltneva via Pexels.com
Bonus: Mango Shake
Let's face it. Whether it's sunny or rainy, it is still very hot in the Philippines. And sometimes, the heat does not even help with studying nor does it help us with our chores, that's why we jump at any chance to beat the heat.
There's a surplus of mango in the country which is why it is also the perfect time to have mango shake as a dessert. And since you are saving time, having a drink and a dessert simultaneously is one way of saving time. Having a mango shake for dessert is a lazy student recipe that can always come in handy.
Total Preparation Time: 7-8 minutes
Ingredients:
1 mango
200 mL condensed milk
100 mL all-purpose cream
200 grams of crushed ice
Process:
1. Peel the mango, remove the seed then put it in the blender. 
2. Pour the rest of the ingredients in the blender. Add some water if the ice is too thick.
3. Continue blending the ingredients until the shake is smooth enough. Stir the mixture with a spoon to see if there are still some blocks of ice left to be blended.
4. Once ready, serve in a tall glass.
5. Savor the sweet sensation of your home-made mango shake!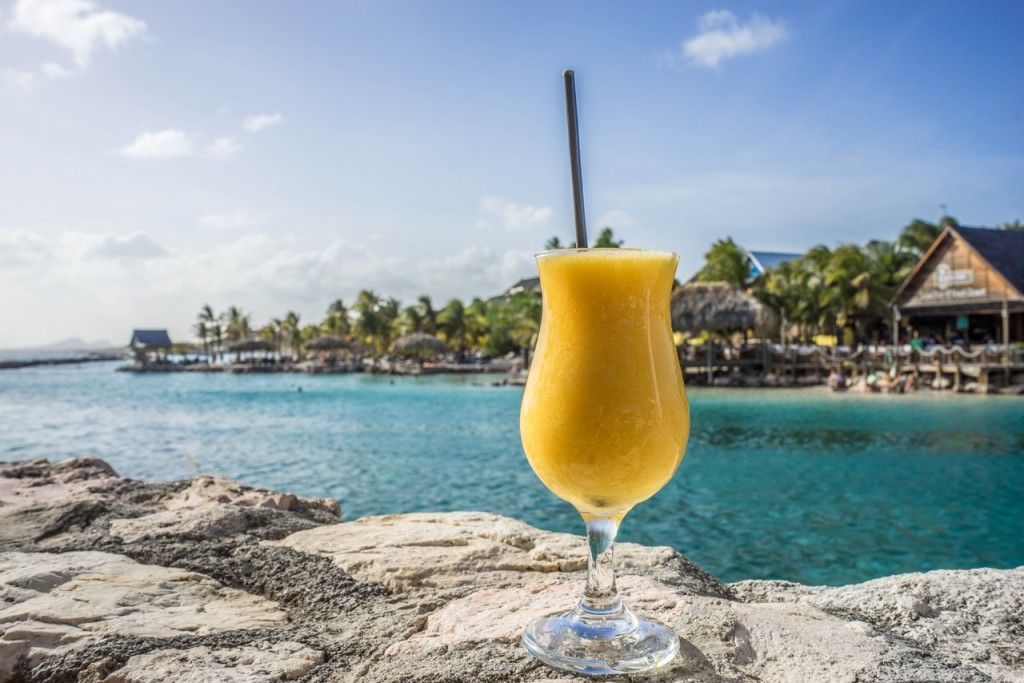 Photo courtesy of PixaBay via Pexels
So there you have it! Four years can be a very long time to be away from home, but renting a unit with a fully-functioning kitchen that can help you prepare healthy meals that can make you feel at home. Choose to be healthy and stay true to this food list for college students as well.