While owning your dream home is an ideal set up, living in a rented condo for the long term is turning out to be the more practical choice. Long-term leasing is gaining popularity among modern families and young professionals because of the convenience, certainty, and flexibility that Filipino renters value. Since almost every condo for lease has a fixed rental rate, you can calculate your rental expenses up to the last day of your rental period. This allows you to plan your finances wisely.
With a long-term lease agreement, you may find it easier to ask permission for subleasing. The best condo in Manila, DMCI Homes, allows its long-term tenants to sublet their unit under certain conditions. This will help you cut on rental costs so you can use your resources for equally important pursuits. And, of course, don't forget the amenities. Having a swimming pool and a fitness gym right in your "backyard" is are perks you can enjoy for a really long time. There won't be a need for you to go out of town on holidays and summer vacations. Resort-style living will be yours to enjoy for years.
Here is a list of condominiums around Metro Manila that you can make your home for the long haul.
1. Cedar Crest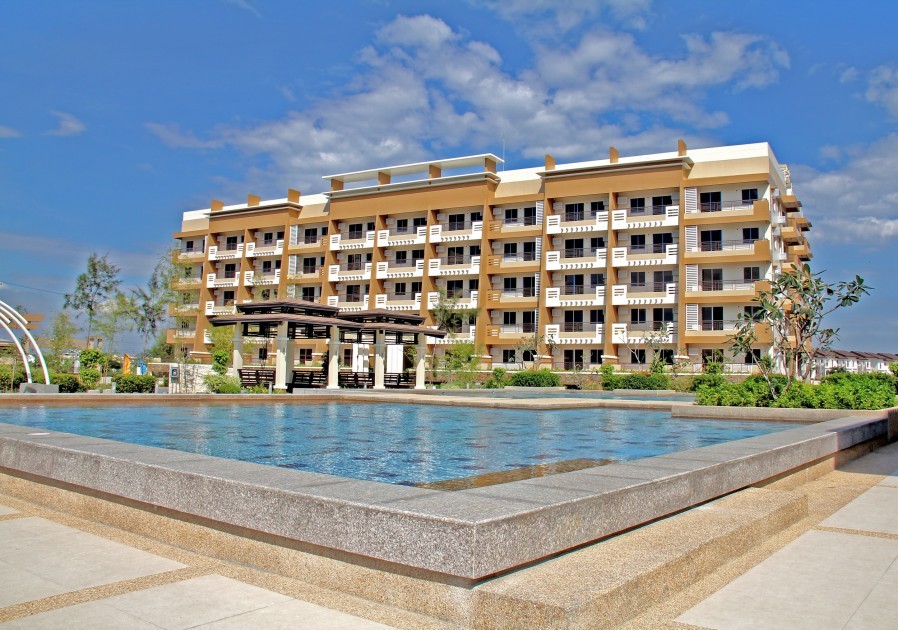 A zen-inspired development with Neo-Asian features, Cedar Crest sits in the rising city of Taguig. It houses three swimming pools, a clubhouse, and a fitness gym—the top three amenities that most DMCI properties share in common. Apart from that, it has a coffee shop, a convenience store, and a laundry pickup station that all suit the lifestyle of busy professionals.
2. Cypress Towers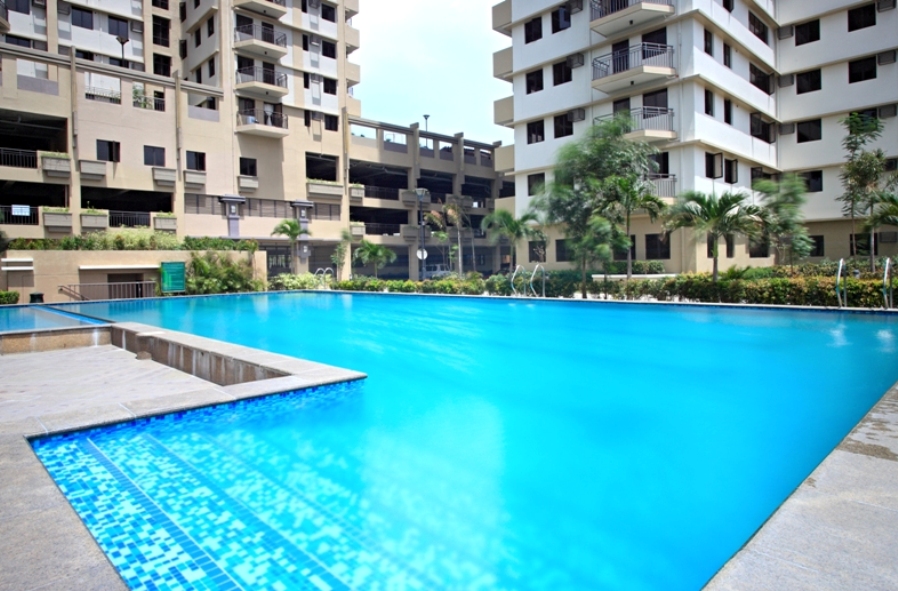 Every condo in Metro Manila has one thing that sets it apart from the rest. In the case of Cypress Towers, it's the pinwheel architectural design that enables residents to enjoy good lighting and ventilation while saving energy. If you're a nature lover, you will definitely fall in love with this place. It has a sky lounge that commands a breathtaking view of Manila Bay and the hills of Antipolo. Apart from the typical amenities you may find in a metropolitan condo, Cypress Towers also has a spa pool and an indoor diner.
3. Dansalan Gardens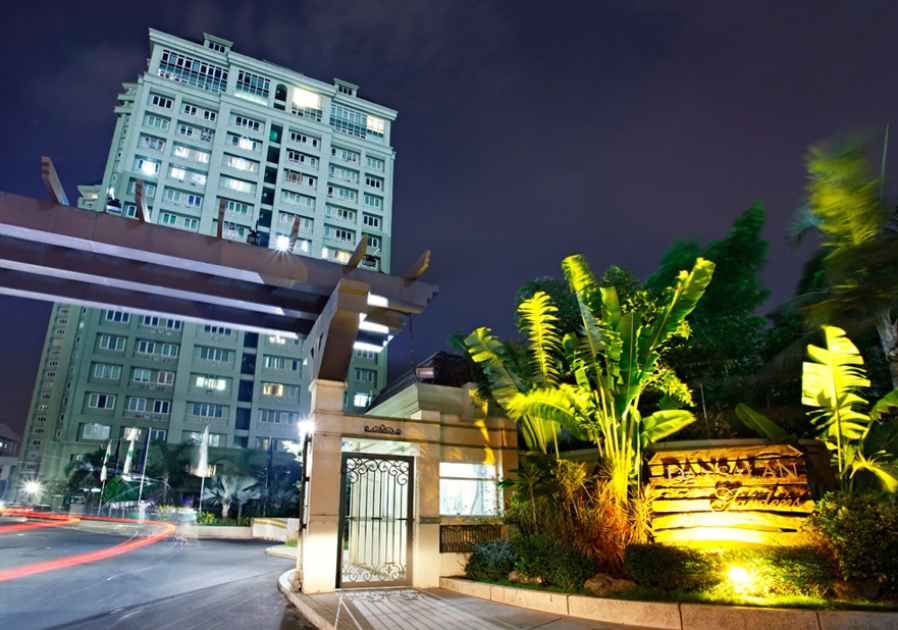 Professionals and businessmen who want to unwind are clearly welcome in Dansalan Gardens, a residential condominium in Mandaluyong City. This condo has a business center, a multipurpose hall, and a function hall that can be used to conduct meetings and other business-related activities. But Dansalan isn't all business. It features a sky lounge, a koi pond, and an entertainment room. These amenities have the perfect blend of leisure and functionality.
4. Flair Towers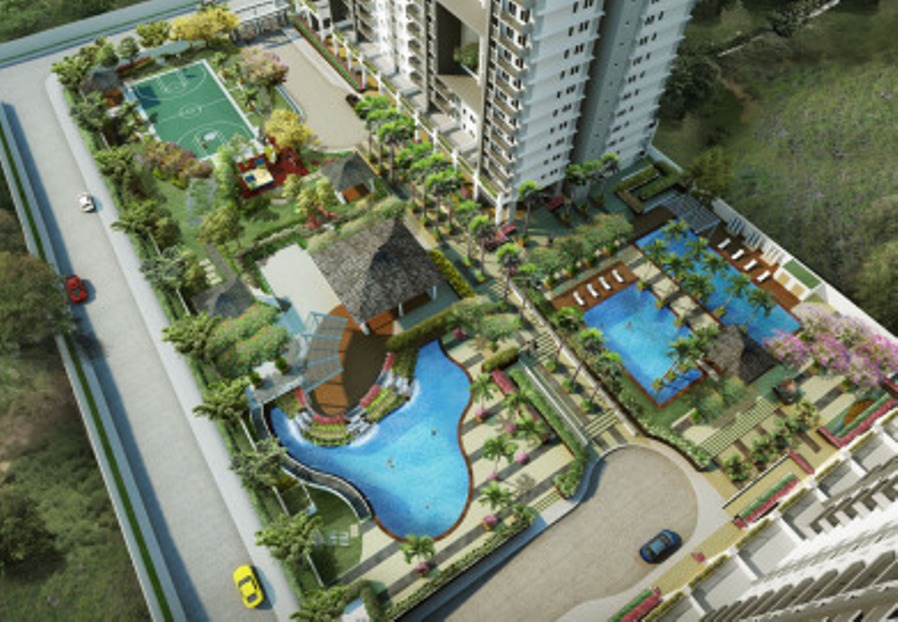 If you want a taste of luxury in the central business district of Mandaluyong City, Flair Towers can give you that. This modern-style condo has all the features that you may possibly want in a residential place in the city. It has three swimming pools, a picnic grove, a gazebo, and a sky park. Add to that a music room that is the one amenity that really makes it special. Flair Towers also uses Lumiventt technology, which allows for natural illumination and ventilation in the hallways, lounge areas, and the landscaped atriums.
5. La Verti Residences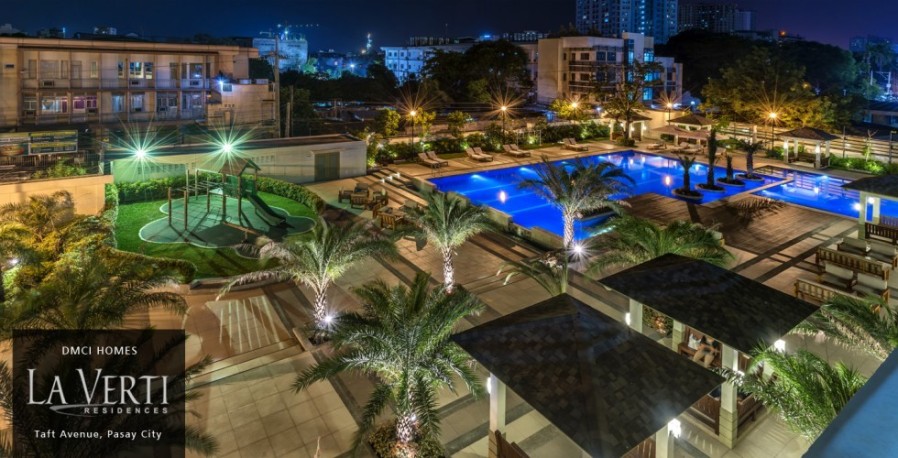 Located near Manila and Makati, La Verti Residences in Pasay affords a more intimate experience of the metropolitan lifestyle. This condo is perfect for families who prefer the contemporary life. It has a game room, an entertainment room, and a children's playground where family members can bond and unwind. As for its architectural design, La Verti features a porte cochere that will welcome you upon entry.
6. Mahogany Place III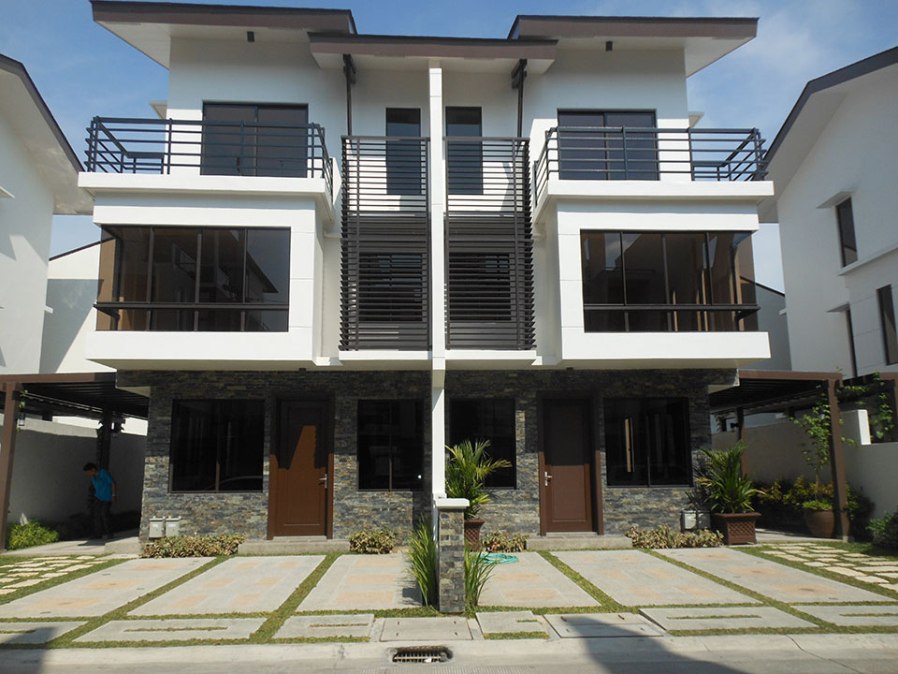 Many factors go into consideration when identifying the best condos to rent in Metro Manila. Some of these factors are location, amenities, and security. Mahogany Place III meets and surpasses the standards for an exceptional condo in the metro. It's situated in an ideal location: near Taguig CBD. It features first-class amenities like swimming pools, sauna, amphitheater, dance studio, poolside dining, mini-theater, basketball and tennis courts, and a function hall with bar and kitchen. It doesn't fall short in terms of security either. Its 24-hour security patrol ensures that the perimeter is guarded 24/7.
7. Maricielo Villas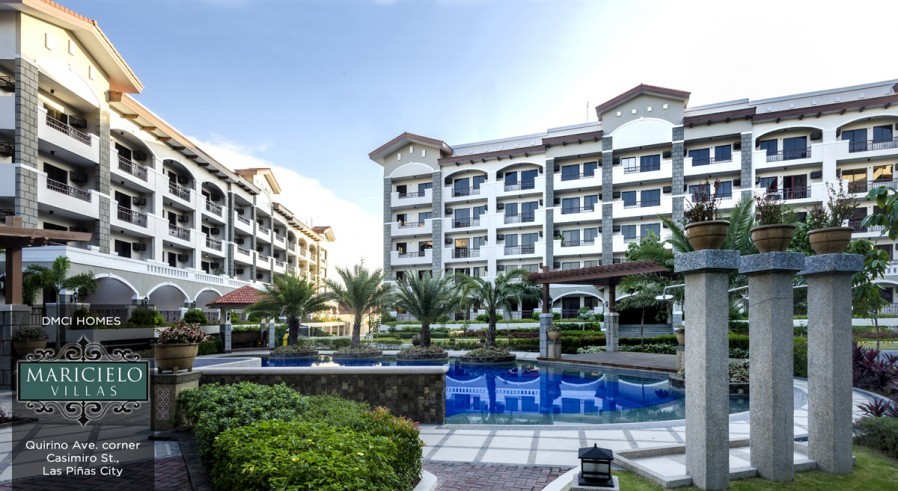 The Philippines still holds some remnants of its past as a colony of Spain. In Maricielo Villas, that chunk of the past is romanticized in this condo's Spanish-inspired architecture. Who would've known that you could get a glimpse of Spain in the local city of Las Piñas?
8. Raya Garden Condominiums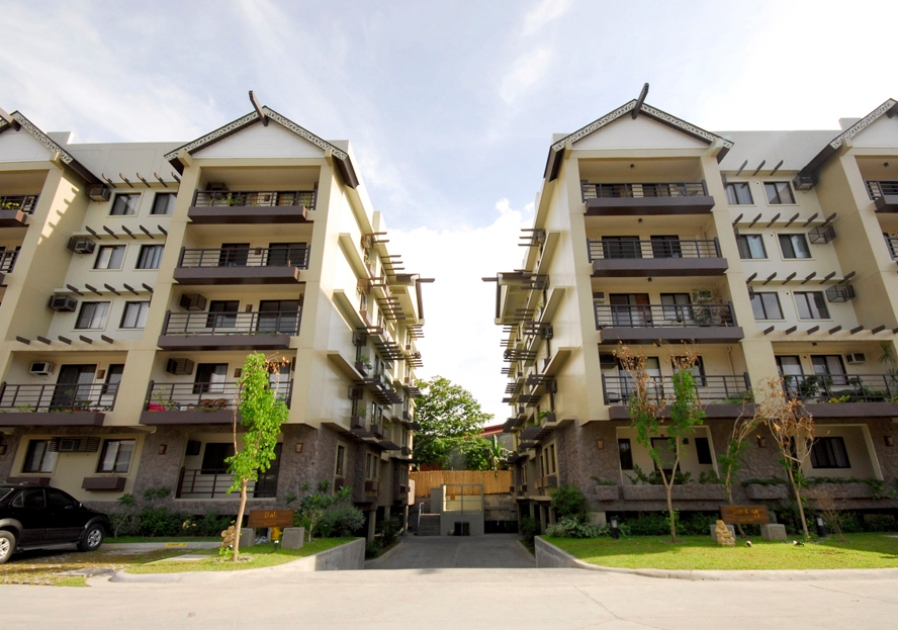 Raya Garden Condominiums is the definition of relaxation. It offers Bali-inspired amenities like a floating podium, a lotus pond, a meditation pavilion, and a Balinese garden for relaxation. It also has a salon, a spa and a TV lounge where you can unwind after a tiresome day.
9. Rhapsody Residences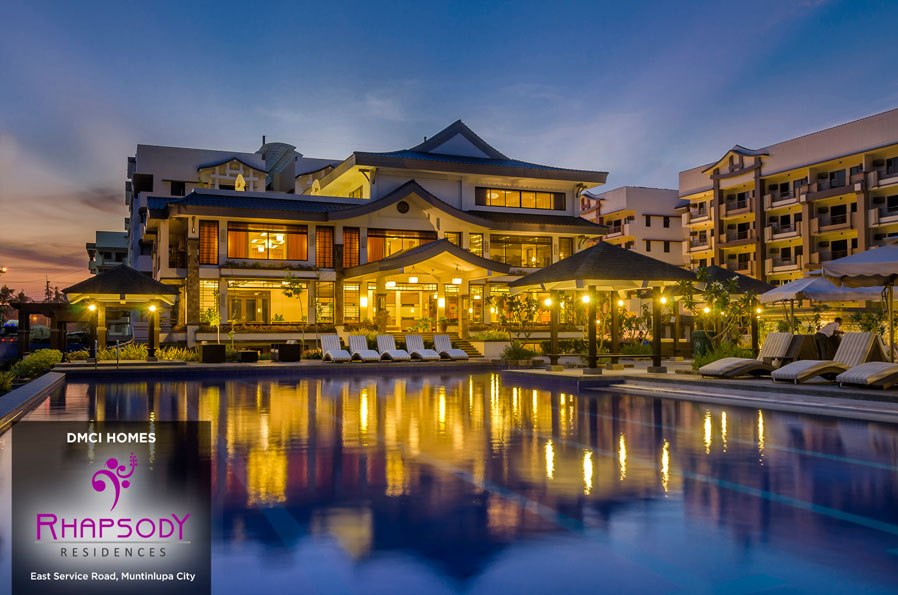 If a Neo-Asian themed living headquarters sounds good to you, then Rhapsody Residences is a condo you must see. The façade is one thing, the amenities are another. Rhapsody features a teahouse, parks and gardens, lounge and bar area, and a clubhouse with Wi-Fi access. It uses a good blend of leisure and usability.
10. Riverfront Residences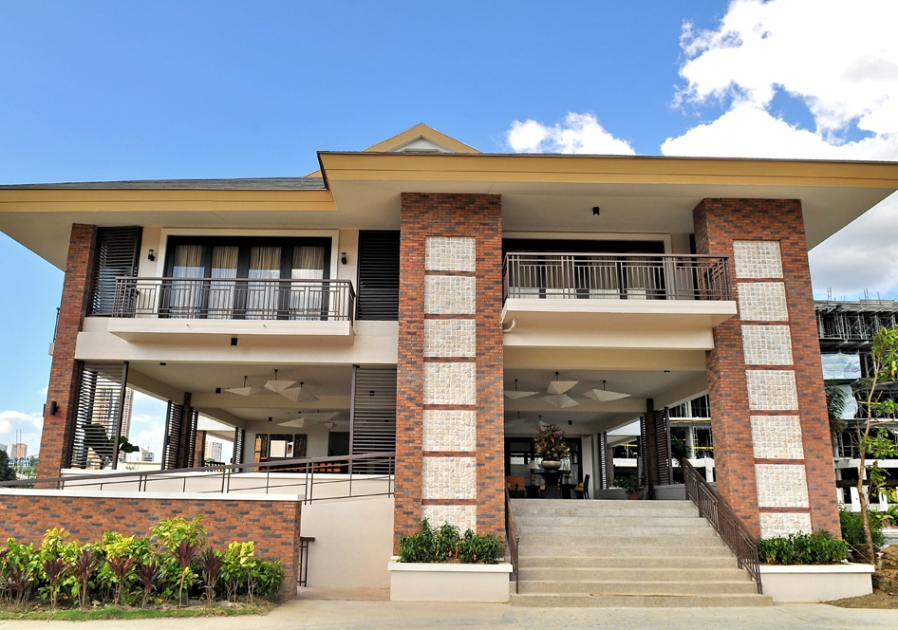 Riverfront Residences has a Sunset View Park that affords a view of the Marikina River. It's a place perfect for hanging out. Gazebos, grill pits, a pergola, and a tree court make this community of twelve mid-rise buildings all the more attractive.
11. Rosewood Pointe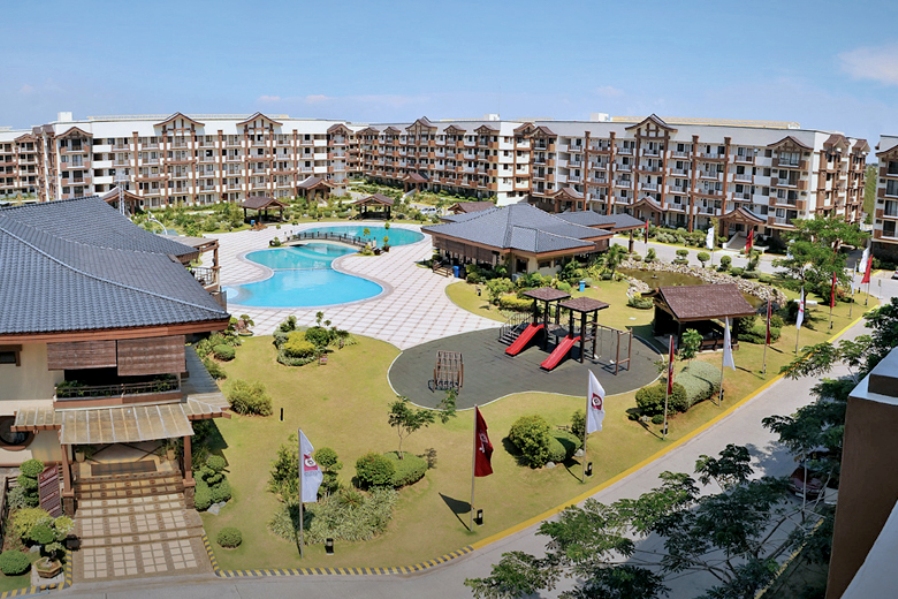 Another good place to consider for long-term condo lease in Metro Manila is Rosewood Pointe. It's situated near the central business district of Taguig City. Unlike other condominiums, Rosewood Pointe almost has everything within its gates. From a study center and a pre-school to an Internet lounge and a billiard hall, Rosewood has it all.
12. Royal Palm Residences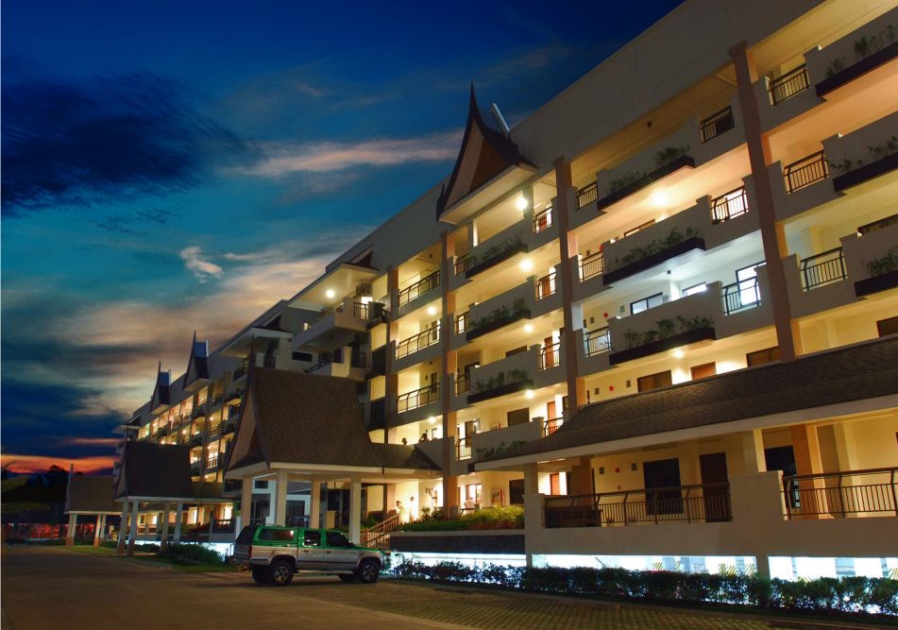 Royal Palm Residences is a Thai-inspired condo that features a lotus pond, a sauna, an open-air function hall, a palm court, an orchard shade, and some picnic huts. Of course, this residential place won't be complete without the tai-chi grounds. Royal Palm provides its residents with the complete Thai experience.
13. Sorrel Residences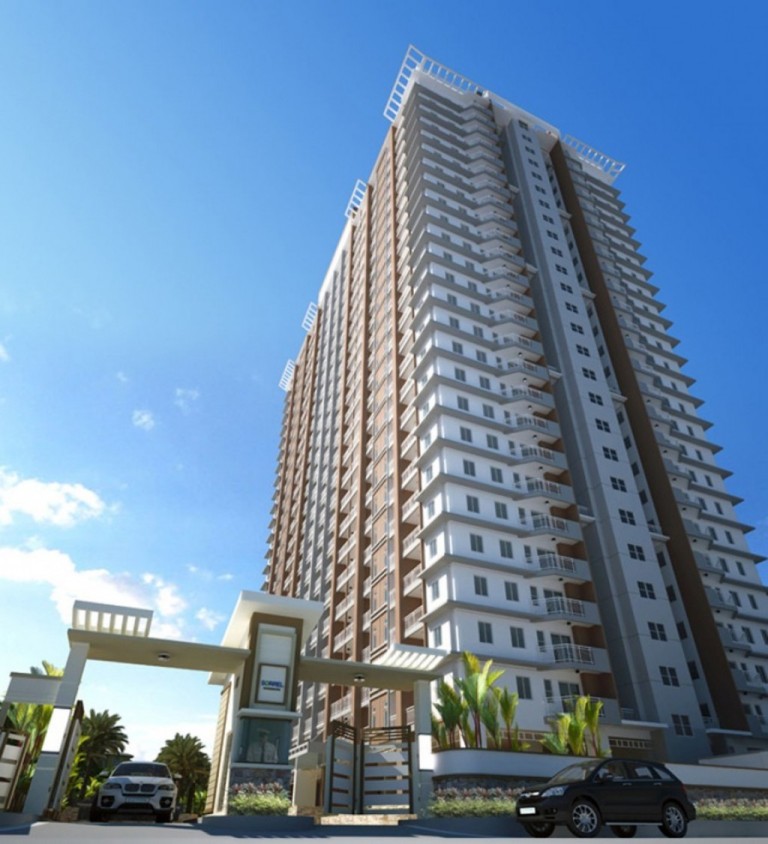 What Sorrel Residences has is not merely a roof deck but an observatory. From up there, you can catch a breathtaking view of the city. This one-tower residential condo is a hub for leisure and entertainment. With a thematic garden, a linear park, a game area, swimming pools, and pocket gardens, Sorrel is undoubtedly the condo for city dwellers.
14. The Amaryllis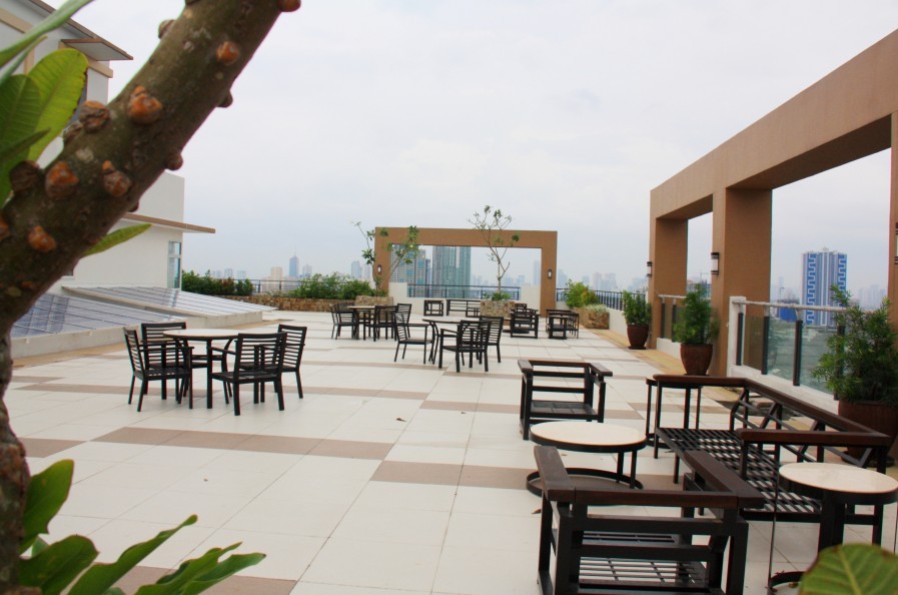 The Amaryllis in Quezon City is just like most DMCI condos—in a strategic location and packed with amenities. It has a lap pool and a kiddie pool that is perfect for family bonding, a cabana, a sky park, and a fitness gym.
15. The Redwoods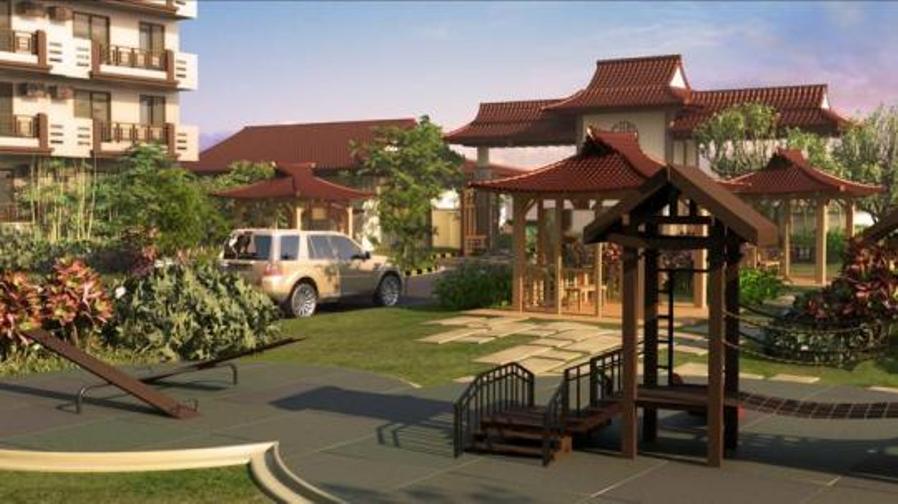 The Redwoods may be the final item on this list, but it's definitely not the least ideal of all the condos mentioned here. In fact, it can be considered as one of the best since its list of amenities is more extensive and unique. For instance, within its very gates, Redwoods houses a daycare center, a children's activity and tutorial center, a bar area, a convenience store, and a water station. It should be your condo of choice if you're a practical person who wants to get the most out of your investments.
Each of these condos has its own strengths. Before you make a decision, identify your priorities first. Does your job require you to settle down in a specific city? Is leisure a major factor for you? Is security your number one concern for your family? When you have all the answers to these questions, it will be easier for you to choose a place you'll be calling home for the next decade or so. Remember, planning a long-term condo investment is a major decision. Don't put it off and don't rush into it either. You have all the time in the world to choose.