When you purchase your condo unit, it becomes an area for relaxation and unwinding from your busy day or week. Your personal space in your unit is a great sanctuary where you can be yourself and let loose.
That being said, your home is an extension of you. As much as possible, your condo unit interior design should make you feel safe, comfortable and—most of all—relaxed. It should feel like you're able to breathe. Now, if you're feeling down and moody, even as you settle in your home, you'll find that there are heavy room you can avoid through different designs.  
You might think upgrading your interior will put a dent to your wallet and bank account; that can't be farther from the truth. No need to hire expensive interior designers to rearrange and decorate your condo if you're short on budget. Instead, here are affordable interior upgrades you can implement without sucking your bank account dry. 
Check out these ideas on how to brighten up your unit:
1. Declutter and create open space
Photo courtesy of Quark Studio via Pexels
Yes, organizing will help with brightening up one's space. Open space makes for good interior design, as it makes your condo unit look more prominent and broader. For this to happen, opt for a multi-tasking drawer that works not just as a storage unit, but also as an accent decor piece, countertop/shelf. You can reuse an old drawer to stack your items neatly in it. 
If you're familiar with Marie Kondo's Konmari organizing method, this would be the perfect time to adopt it. You'll find organizing your things to be relaxing and enjoyable. Not to mention, this presents an excellent opportunity for you to declutter and purge items that you don't use. 
Once you have more open space, an accent item would lend it a nice touch. Consider a drawer that serves as a countertop (as mentioned), a tall lamp/lighting source, or something natural like a plant.
2. Use books to your advantage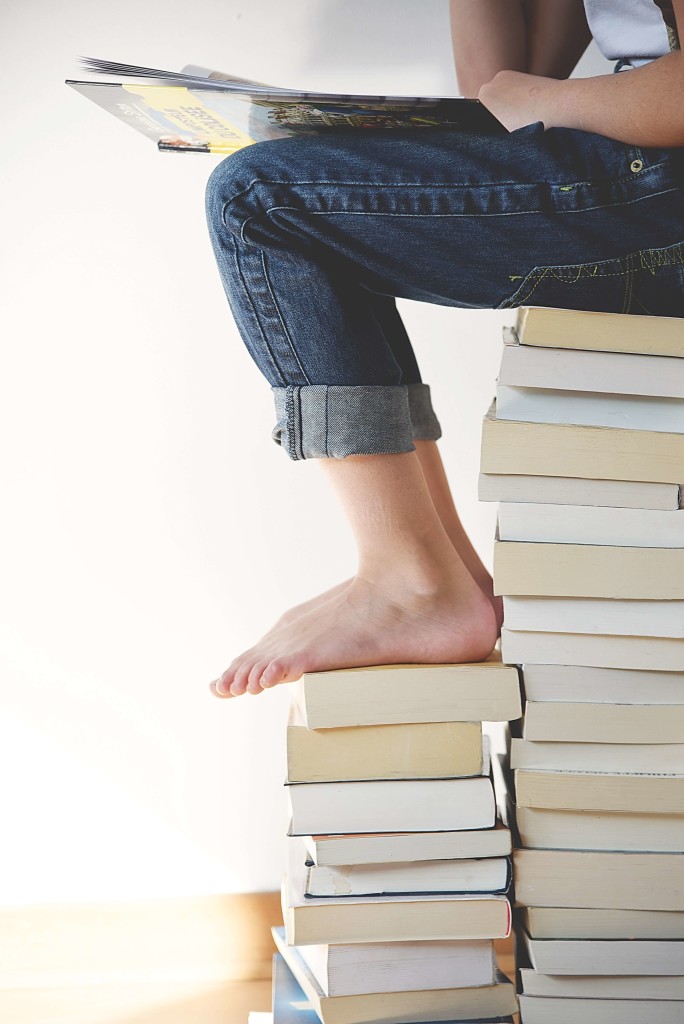 Photo courtesy of Gaelle Marcel via Unsplash
Reading a lot has its advantages. Aside from gaining knowledge and getting a lot of inspiring scenarios, collecting books can be incorporated when it comes to interior design.
Books can double as great decor items, and not only when you're putting them on a shelf, sandwiched by bookends. If you have a  ton of books, those can help you when it comes to decorating your condo unit. You could stack them up to look like a reading throne that you could sit on to read other books.
You could also use them as table legs. When you have a free wall shelf, you could use the books as legs to make a makeshift table. For a bolder effect, you can fill a wall (or part of a wall) with books from top to bottom. Either way, having a ton of books is an excellent accent to your condo unit.
3. The power of accent colors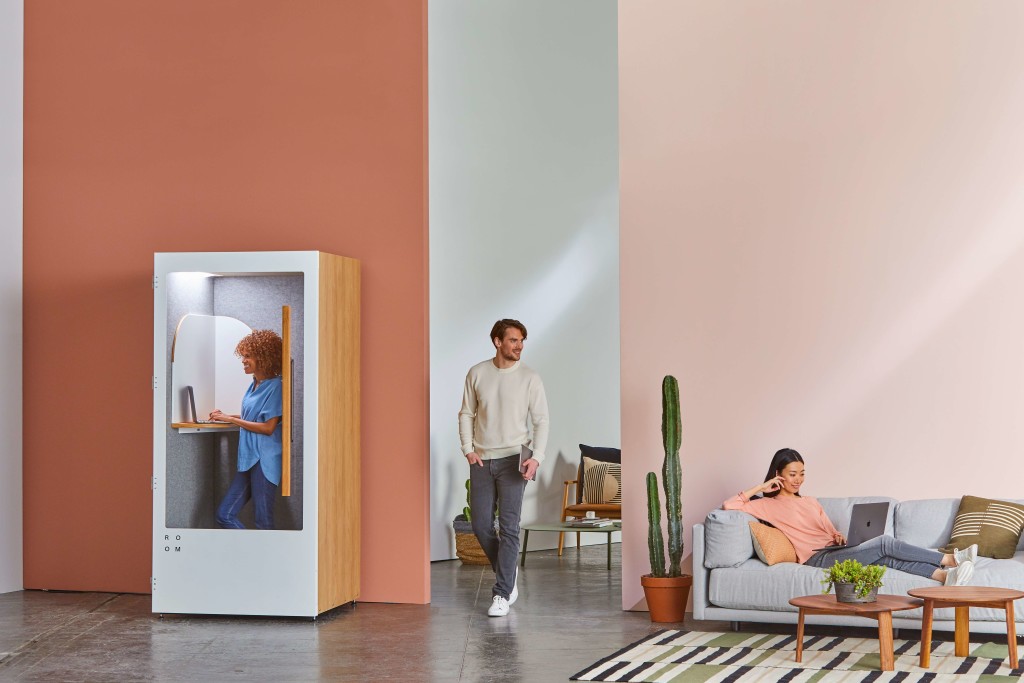 Photo courtesy of ROOM via Unsplash
Having touches of accent colors brightens up your condo. You first have to start with having a consistent color palette, then adding a touch of bold color to it. The color is usually something contrasting, bold, and bright. Accents liven up the area. You can go to neutral-colored furniture and pillow covers. One or two of those covers may be of bolder and more vivid colors. 
Another idea is to paint one whole wall with a bold color while leaving the rest with the same dull tone. It gives a more put-together kind of vibe to your entire living space, not to mention it allows your eyes to focus on that specific area. 
When you have an accented wall, you can make use of that area by decorating it with some posters or simple shelves. You can make that wall the background of your couch in your living area. It will surely be an eye-catching space, as it will be a statement from the consistent colors of the remaining walls.
4. Create a photo or picture wall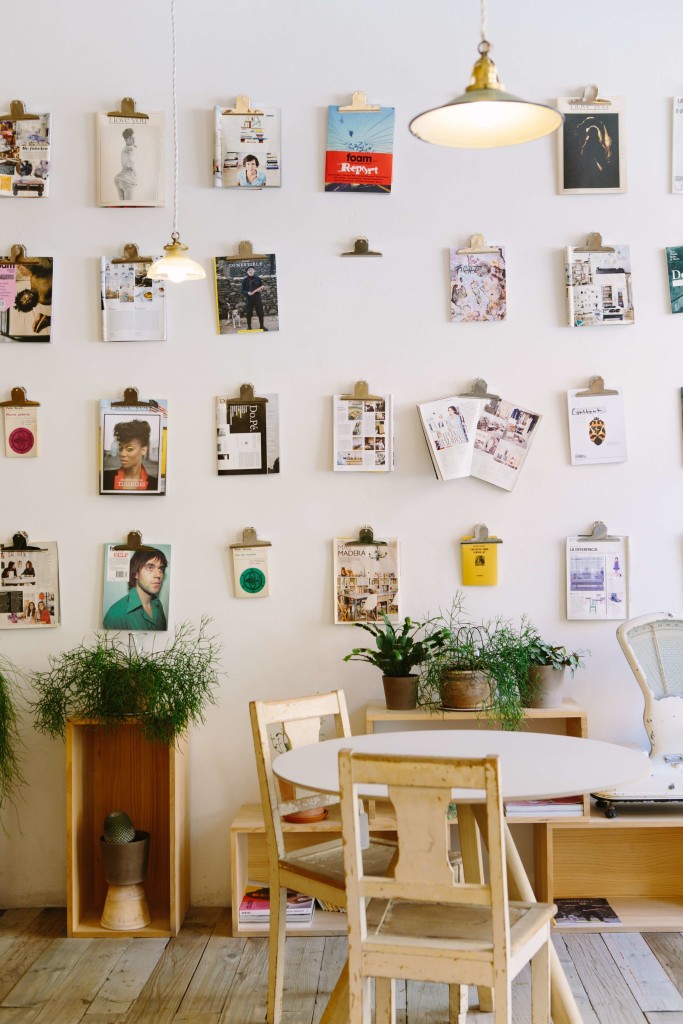 Photo courtesy of Jason Briscoe via Unsplash
Do you have inspirations or prints? Want to reminisce on your recent travel to Europe or a road trip you took with your friends? Do you have a plain wall? You might want to consider sticking your photos and hanging your posters on it and making an actual photo/poster wall. Having a photo/poster wall makes for a great condo unit interior design. It lends your unit a personal touch, making it, even more, feel at home. No need to buy picture frames. Simply tape your photos to the wall using regular scotch tape. One tip is to arrange them neatly, and you'll find that a photo wall is a key look to your condo unit.
Visiting friends and family will be drawn to your photo wall to check out the photos there. Another tip is to fill up one section of the wall from the ceiling to the floor that way that area will be an accent piece.
5. Great lighting does wonders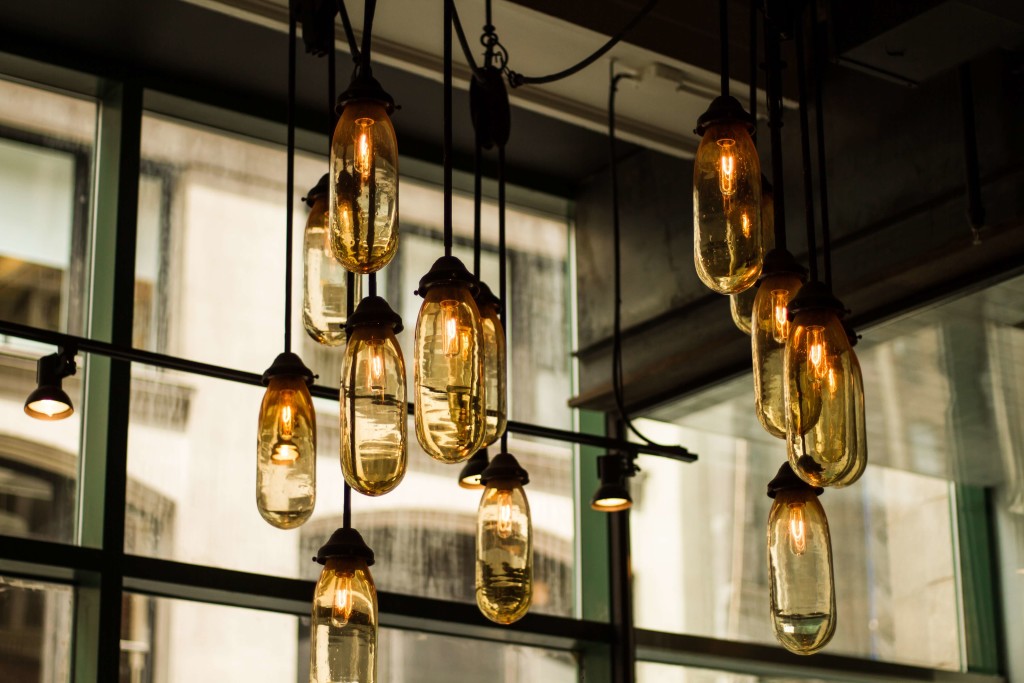 Photo courtesy of Erol Ahmed via Unsplash
Lighting sets the tone and mood of your condo. This is why having a good light source is imperative. Tall modern lamps and simple ceiling lights can give your unit a relaxed and contemporary vibe to it. Not only does the lighting source provides a good decorative impression, but the light enhances the space interiors already in the room. A good light could highlight certain pieces or key items in your condo unit. 
6. Unique items make a good visual catch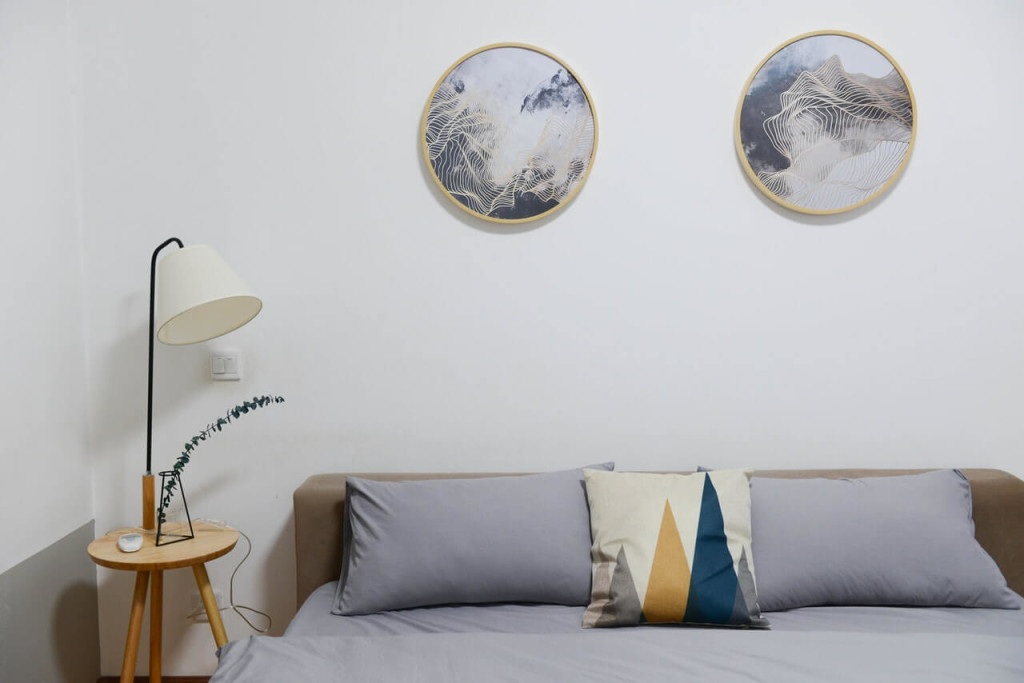 Photo courtesy of Buenosia Carol via Pexels
Unique items make for a good interior design piece, as they could be the most eye-catching item in the room. Invest in one key item; better yet, make it yourself. It could be a painting, an old gadget framed onto a wall, toys you collect, etc. All it takes is one unique item, something that you could distinctly identify yourself with and simply display it in your condo unit. It's a good conversation starter, and it could stir up fond memories, whenever you see it.
It isn't enough to just decorate your space to achieve an overall good look for your unit. One key factor here is the structure and layout of the condo unit itself. Good thing, DMCI Homes offers quality condo rentals that have excellent layout planning and structure that you will surely have fun decorating.