Are you spending the Holy Week in Baguio City this year? You'll be joining tens of thousands of tourists in relaxing under the cool weather. But the Holy Week isn't like any other holiday. It's a time for prayers and reflection instead of rowdy merriment. Catholics are expected to attend each of the Triduum liturgies, the Holy Thursday, Good Friday and Black Saturday vigil. Many devotees join pilgrimages to experience the paschal mystery in Christ's passion, death and resurrection. You can save your festive mood for Easter Sunday.
The Holy Week is a Christian tradition, but since it's a declared holiday all over the country, people of other religions take this opportunity to take break from their routinary life. Most tourists would visit Mines View Park, go horse riding at Wright Park or boating at Burnham Park. But these are too common. It's likely that these popular sites will be packed in the days ahead. Explore 10 unique things you can do in the City of Pines during the Holy Week.
Have a gratifying meal at Cafe Adriana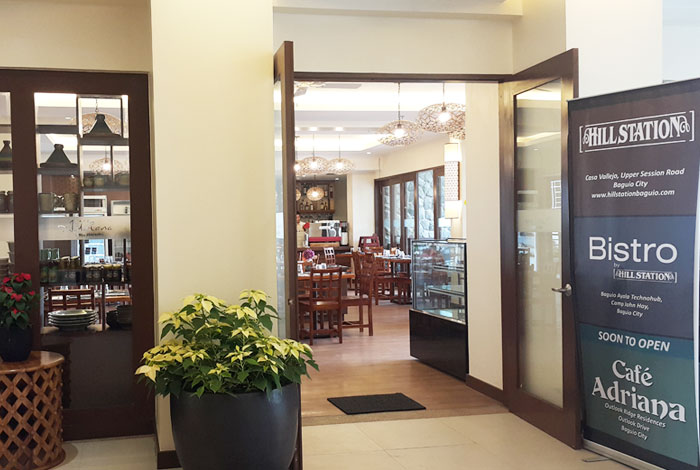 Outlook Ridge Residences is a premier DMCI Homes condo community in Baguio City. It sits on top of a peak, overlooking the green mountain city. You can smell the refreshing pine trees from your condo space. This leisure residential development is located in the verdant Outlook Drive which is accessible to tourist spots but free from the bustle of the city. Outlook Ridge perfectly exemplifies the saying, "So near yet to so far".
Start your day with a hearty breakfast at Cafe Adriana by Hill Station, a top-rate restaurant at Outlook Ridge. This posh resto serves delectable Spanish dishes that suit the cool mountain weather. You can also savor on traditional Filipino breakfast matched with a steaming cup of Benguet brew.
Church Visitations around the city
Condo leasing has been a preferred housing option in Baguio City for the past few years. The demand is driven by the increasing population of students attending universities and language schools. Condos are also helping absorb the demand for transient accommodation during peak season. From Outlook Ridge, start your Visita Iglesia or Seven Churches Visitation at Our Lady of Atonement Cathedral. The cathedral, which is 3 kilometers away from the DMCI condo community, is the most visited church in the city and has become a tourist destination.
Your next church destinations include the Our Lady of Lourdes Parish along Kisad Road near Burnham Park; Saint Ignatius Chapel inside the Philippine Military Academy; Saint Joseph The Worker Parish Church on Pacdal Road; Saint Vincent Ferrer Parish Church on Naguilian Road; Our Lady of Pillar Chapel at Recoletos Seminary, Naguilian Road; and San Lorenzo Ruiz Parish on Loakan Road.
Reach the summits of Benguet
Each year, hundreds of devotees, tourists and locals climb Mt. Santo Tomas in Tuba, Benguet. The first half of the trail is cemented, making it easier for people to reach the peak. Pilgrims and devotees visit this site for the 13th Station of the Cross. However, the mountain has been declared closed for the Holy Week by virtue of a Temporary Environmental Protection Order (TEPO). Mt. Santo Tomas is a forest reserve that's undergoing rehabilitation.
No worries. There are other hiking options for you. Take a 2-hour (or so) trek to the summit of Mount Ulap in Itogon, Benguet. If you're a seasoned climber, you may want to have Holy Week trek to the Bakun Trio.
Leisure walk around Camp John Hay
Put on your jogging pants, jacket and sneakers and go for a walk around Camp John Hay. The former US military base is 1 kilometer away from your condo for lease at Outlook Ridge Residences. The camp, now a tourist destination and forest reservation, welcomes thousands of visitors during the Holy Week. It's home to a popular golf course, hotels, a commissary, restaurants and coffee shops, and call centers. Visitors typically frequent the merchant shops and food joints, while others hold picnics on the vast open spaces.
One thing that sets this site apart from other tourist spots is its massive area. Even with the influx of visitors, you can still find lots of near-empty spaces for quality me-time. This can be your opportunity to meditate in the many gardens around the camp. Take a rest from your leisure walk at Choco-Late de Batirol where you can enjoy guilt-free hot chocolate.
Climb the stairs to the Lourdes Grotto
One of the must-visit places in Baguio City during the Holy Week is the Our Lady of Lourdes Grotto at Dominican Hill Road, Mirador Hill. This Catholic shrine, which is perched on a hill, is a pilgrimage site during Holy Week. It was constructed in the early 1910s. Devotees pray the rosary as they climb the 252-step stairs and light a candle at the altar of the Virgin Mary. You can do your solitary walk to the Grotto early in the morning and witness the marvelous sunrise.
Say prayers on the serene Prayer Mountain
Embrace the solemnity of Holy Week by visiting the Prayer Mountain on Dominican Hill. This historic site used to house a seminary, a refugee center during World War II, and the infamous Diplomat Hotel. The place has earned a reputation among ghost hunters for its eerie past, and probably folktales passed down from generation to generation. But not everyone are spooked by horror stories. The Prayer Mountain is a serene place for deep prayers and meditations.
A solitary stroll in a sleepy neighborhood
The best way to experience the laidback life in Baguio City is by visiting its sleepy barangays. Quezon Hill, which is near the Lourdes Grotto, is a quiet neighborhood that's recommended for your solitary strolls. This green barangay is surrounded by trees, shrubs and flowering plants. There are also hidden relaxation spots such as spas and restaurants. Relax your tired feet at a spa and savor on comfort food at FOTD Resto Cafe along 2nd Road. On Easter Sunday, enjoy a buffet of Filipino dishes at Kamayan sa Cordillera at Sofia de Veyra Street.
Holy week programs at Burnham Park
Where to go in Baguio City during the Holy Week? Burnham Park, the most well-known park in the mountain city, is the place to be. If you want to avoid the crowds, you can visit early in the morning, from 6 AM to 9 AM, then be back in the late afternoon for the Holy Week programs. There will be Pabasa ng Pasyon and Senakulo at the Melvin Jones Grandstand. If you're abstaining from eating meat, you can buy bread from the nearby Danes Bakery. Try the locals' all-time favorites: the pandesal, cinnamon rolls, toasted siopao and peanut rolls. Order a cup of Cordilleran coffee at Solibao and you're all set!
Go "plogging"
During peak months when tourists flock to the Summer Capital, locals face a lot of inconveniences. The roads are congested, public areas are crowded and trash is everywhere. Stay in Baguio like a local by being more conscious about your surroundings. By simply putting your garbage in bins located everywhere, you can do your share in keeping the city cleaner. Many residents, and even tourists, are plogging, which involves jogging/walking and picking up litter along the way. You can join Baguio Ploggers (check out their Facebook page) or start your own group. Consider "plogging" around Outlook Drive and Loakan Road.
Simple pleasures in your condo community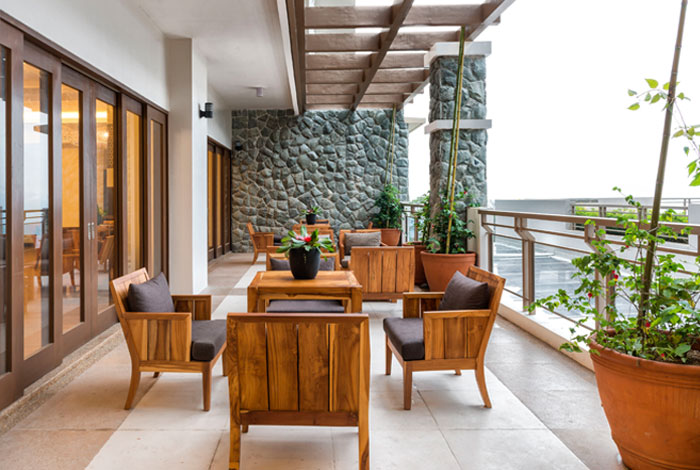 This Holy Week, find peace and satisfaction in the simple pleasures of life. Get up early in the morning and head on to the market for fresh vegetables and seafoods. Cook a healthy meal in your Outlook Ridge condo space. Read a good book in the manicured landscaped gardens, by the fireplace or on the roof deck.
The Holy Week is a time for reflection. Whether you're a devotee or an outsider, it's important to respect the solemnity of this time. Spend a meaningful Lenten season in Baguio City.