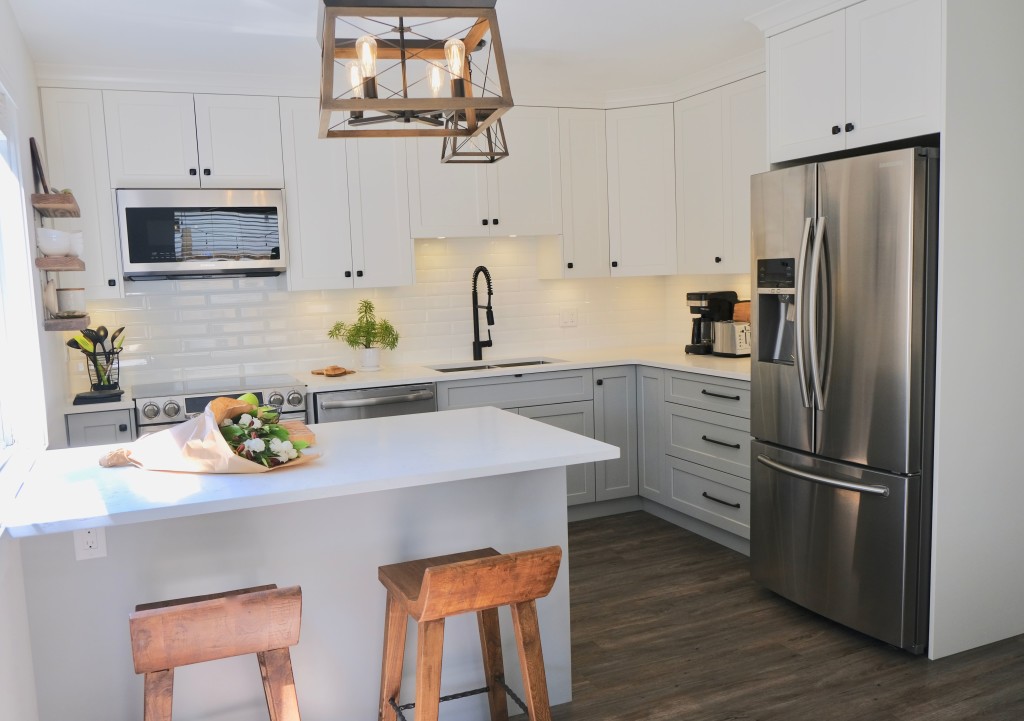 Photo courtesy of deborah flōden via Unsplash
Buying home appliances is crucial for any condo dweller, whether it's a short-term or long-term condo rental. You need appliances to make your condo living more comfortable and convenient. But while you need appliances, sticking to a budget is one of the important things to consider in condo living. Home appliances can be costly, so you have to find durable yet affordable home appliances for your money's worth. Don't sweat it though. Here is an appliance buying guide to help you buy the best appliance for small living spaces.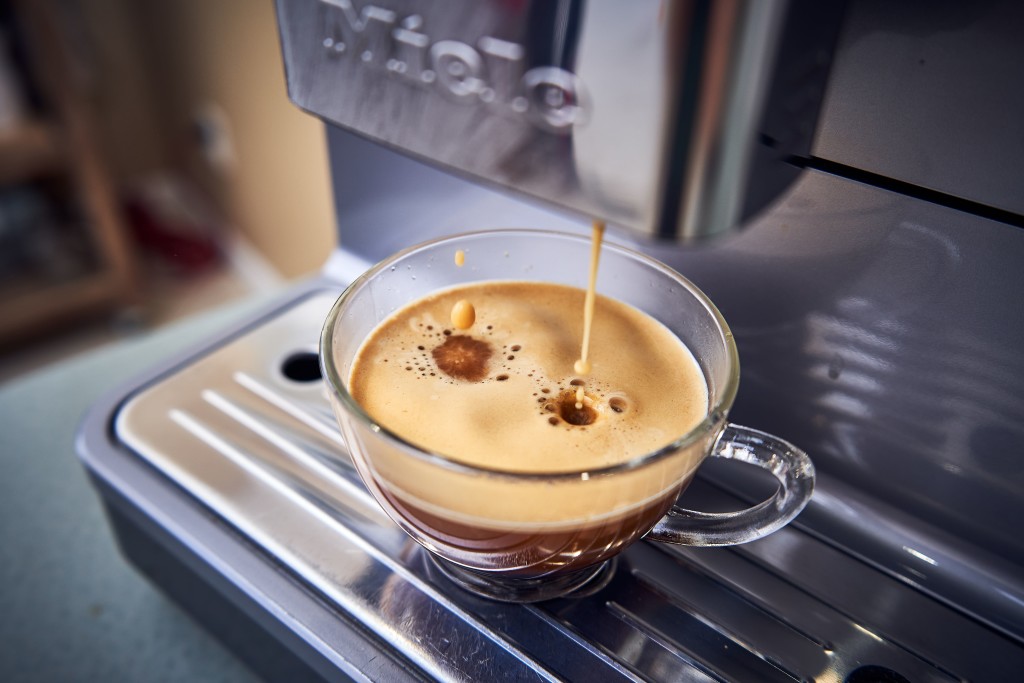 Photo courtesy NATHAN MULLET via Unsplash
Tips to Consider
Consider these tips before buying home appliances.
1. Never make an impulse buy.
Don't buy home appliances just because you think they look pretty or you felt like it. Again, a budget is one of the most important factors to remember for any condo dweller. If you must really buy a home appliance, buy it because you need it. Make a list of the features that you want to see in your appliance. For example, you want a microwave oven that is energy-efficient. Also, bring a level-headed friend along who would help you choose a good and necessary appliance. 
2. Know yourself.
Just because it's a good home appliance, it doesn't mean it's also good for you. For example, don't buy a new and improved coffee maker if you or your family rarely drink coffee. It will just be a waste of money and space when you could have bought something that you can actually use every day. It's the same as not buying a high-end refrigerator if you know you won't even study the appliance guide and you'd rather eat outside. 
3. Don't wait for seasonal sales.
If you need to buy a new electric stove, then, by all means, buy one. Don't wait for payday sales or Christmas sales to buy one. There are good deals for home appliances all year round. You just have to find them and compare prices from different stores. But remember to also buy a much-needed appliance when you already have to buy it, so that you don't ruin your monthly budget. 
4. Measure thrice before buying.
Measure thrice space where you'll place your new home appliance. Don't just assume the sizes, because you might buy something too small or too big for your space. Also, it helps to visualize how you are going to get your home appliance to your condo unit. Sure, you can have it delivered but assess if the appliance will actually fit in your bedroom or kitchen door. 
5. Be ready for repairs.
Even at your best effort of picking the best home appliance, you may need to bring your appliance to a service center. So while buying your home appliance, take note of the service center's location or number. Also, ask about the home appliance's warranty. Read the conditions and coverage of the warranty, and remember the warranty period (e.g. 1 year or lifelong warranty).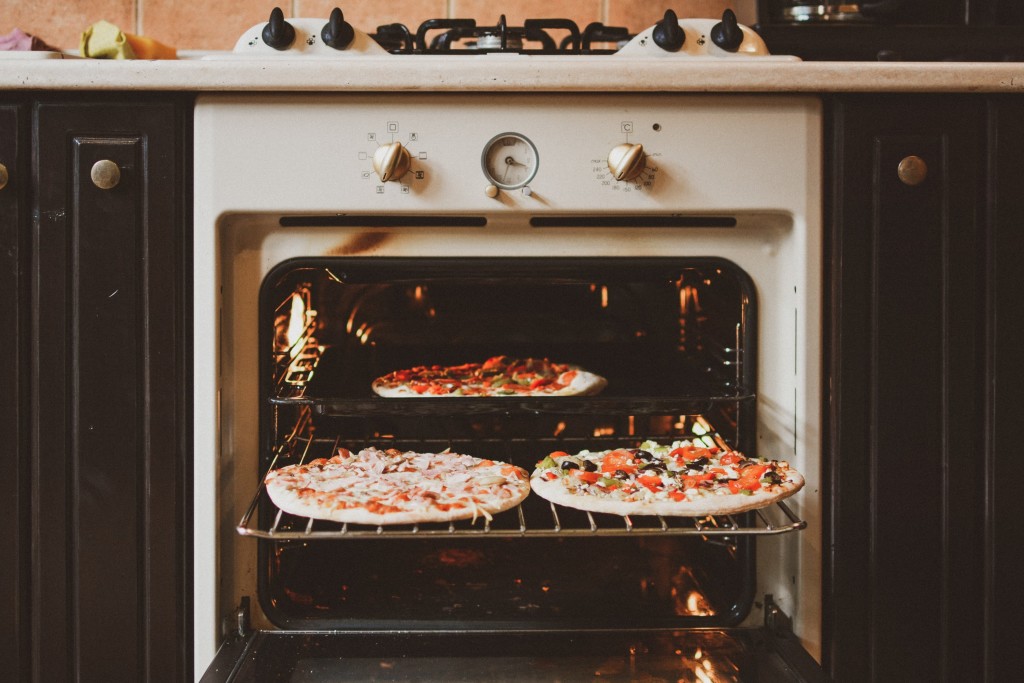 Photo courtesy by Stefan C. Asafti via Unsplash
Appliances to Buy
You've finally taken note of the factors to consider before buying home appliances. Now, it's time to find out what appliances you can actually buy for your solo or small condo unit. Here are some home appliances that are ideal for small living spaces. 
1. Mini refrigerator
A refrigerator can take up a lot of space, so it is best to buy a small one. Mini refrigerators can come in many sizes and can have different adjustable shelves. Take note of the number of condo dwellers and items you'll usually put in the refrigerator. For example, you need a mini refrigerator with a larger freezer space for frozen meat if you have four to five roommates.
2. Microwave oven
At some point, you would want to heat leftover food quickly. A microwave oven is a go-to for quick reheating, but it can be expensive both in terms of the product itself and energy consumption. Remember that the higher the wattage, the quicker your food will cook and the higher your electric bill. You can opt for a low-watt microwave oven instead.
3. Induction cooker
These home appliances are very easy to use, and also looks great in a small kitchen space. Most induction cookers are also energy-efficient and can help reduce energy appliance cost. When you buy this item, you'd also need a new set of pots and pans made for induction cookers. 
4. Washing machine and dryer
Pick a compact washing machine that also has a dryer for your condo unit. Look for a model and brand that requires minimal water usage. You can also opt for top loaders or front loaders because they are user-friendly and energy-efficient.  Consider the capacity so that you don't overwork your washing machine.
5. Clothes steamer or iron
If you have a washing machine and dryer, then a clothes steamer or iron is another home appliance you need. Uniforms and clothes need to be ironed or steamed so that they look neat-looking and presentable. Opt for a clothes steamer if you are not used to the traditional flat iron, and for more wrinkle-free clothing. If you pick a traditional flat iron, buy the less heavy types and the cordless types. 
6. Rice cooker
Rice cookers are one of the multipurpose home appliances out there. You can cook fish, vegetables, soup, and even eggs in a rice cooker. You can also use it to heat up leftover food. Consider the number of people in your home for the size of your rice cooker, and if you want other rice cooker features like a see-through lid or a steamer tray. 
7. Electric griddle
An electric griddle is another great home appliance, because who doesn't love grilled food? You can grill meat, fish, and vegetables in the comforts of your home. Also, this home appliance can be used to fry breakfast favorites like hotdogs and pancakes. In choosing an electric griddle, pick one with a non-stick surface to make cooking easier. Also, check if there are any available drip trays for excess oil. 
8. Slow cooker
Slow cookers are one of those home appliances that will turn you into a kitchen expert. It works like a rice cooker, but even better because there are lots of interesting recipes to try in slow cookers. Check the size of your slow cooker. Most of the slow cooker recipes very particular in the size, because you might risk burning your food if the cooker is too large. Also, read the appliance guide thoroughly because slow cookers may have many button features. 
9. Convection toaster oven
A convection toaster oven is not your typical oven toaster. It's a toaster with microwave functions. This home appliance cooks food faster at a lower temperature using hot air from its built-in fans. This type of toaster oven, however, can be more expensive than the regular oven toaster. Check out the controls before buying one and make sure they are easy to understand and operate. 
10. Portable air conditioner
In the Philippines, it seems that air conditioners are really a necessity especially during summer. But if you don't have or can't get an air conditioner for your condo unit, then a portable air conditioner is a good alternative. Some of the things to look for in a portable air conditioner is the cooling power and its noise levels. 
11. Countertop dishwasher
To make washing dishes easier, you need a home appliance that can help you do the chore. A countertop dishwasher will do the trick, especially if you have visitors at your condo or you have three to five roommates. In buying a countertop dishwasher, choose a slim design and check the energy rating as well as its water efficiency. 
12. Blender
A blender is a go-to home appliance for vegetable purees, thick soups, and healthy smoothies. This is perfect for on-the-go individuals, or for a quick and easy healthy fix. Before buying a good blender, consider its warranty first. Blenders take a heavy beating because they tend to vibrate a lot when they are being used, so you need to make sure your blender has a good warranty. 
There are many more appliances that can certainly fit in your condo. But more than making them fit in your condo, make sure you will actually use them. You wouldn't want to have lots of home appliances in your unit that will just gather dust.