Whether you are living in a big or a small condo unit, it is ideal to have room dividers. Dividing a single room into a bedroom or other rooms would ensure boundaries within your home.
Separating your bedroom area from the living room will help transform the former into a truly conducive and private sanctuary solely intended for sleep and relaxation. On the other hand, setting up a workspace may inspire productivity and gently remind family members when you are in work mode.
So if you want hassle-free and interesting ways to establish different spaces at home, try the following 16 inexpensive room divider ideas that will help turn a small or a big condo's living room into a bedroom or some other personal space.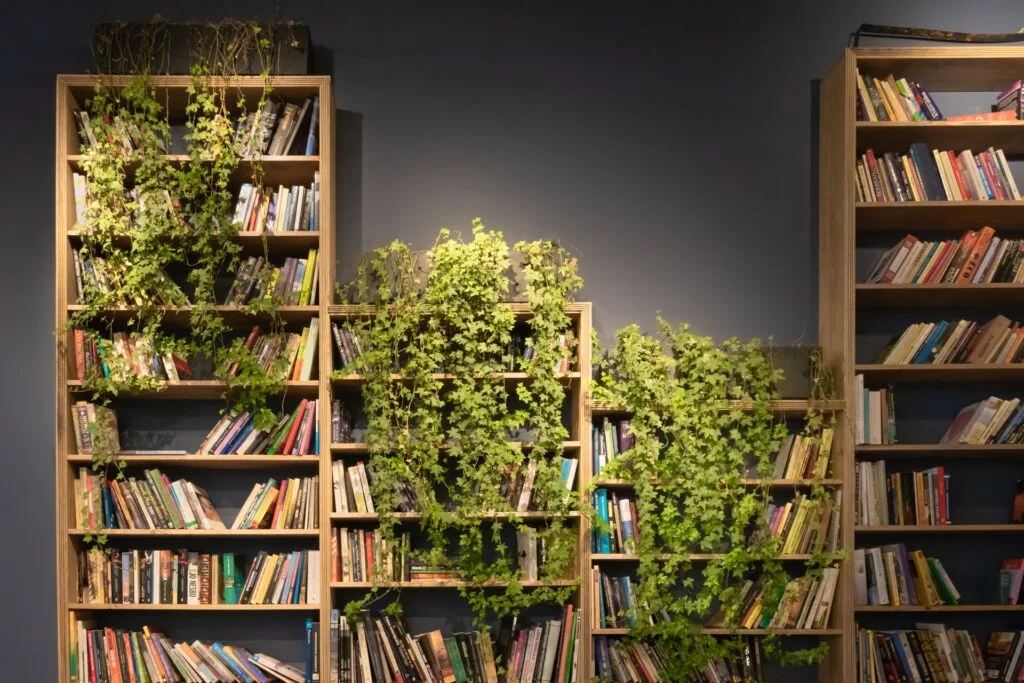 Photo courtesy of Paweł Czerwiński via Unsplash
1. Bookshelves
A bookshelf or bookcase in your home is an aesthetic way to divide your living room from your bedroom. Using it is also a smart idea to inflate a condo space, because you can put just about anything in them like plants, homeware, and memorabilia. Try arranging your books and items based on their colors for a more aesthetic and organized look.
2. Lights
Changing your lighting is one of the common DIY decoration tips for condo renters. What's more, it can actually be incorporated as a subtle condo interior design to section rooms, without establishing temporary walls. For example, opt for dim lights, like lamps or candles, in the bedroom area of your room to help you sleep at night.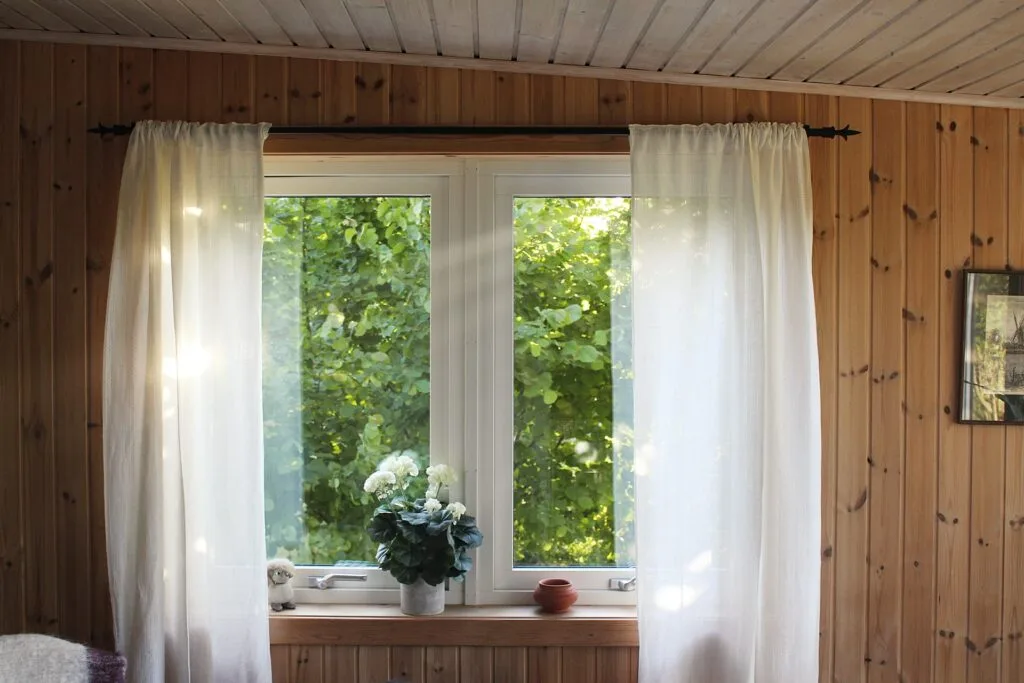 Photo courtesy of Petter Rudwall via Unsplash
3. Curtains
Looking for landlord-friendly tips to redecorate your condo? Try the curtains! New curtains don't just help give a fresh new look to your living room or serve as cover-ups for lighting fixtures or plumbing. Pick different curtain designs, and you will soon have plenty of appealing room dividers.
4. Closets
If you're thinking of how to divide a room with a temporary wall, then use tall closets as an easy way to go. All you have to do is to position them near your bed. Tall closets also serve another purpose: they make a small condo space look bigger because of the illusion of their long and vertical designs.
5. Rugs
Here's another inexpensive room divider idea sans the temporary wall. Get rugs of various shapes and sizes to differentiate areas in a room. It's also an amazing and subtle way to lend a soft and cozy feel to hard or cold floors.
6. Folding screens
The simplest room divider idea for studio apartments involve store-bought items, like folding screens. Go for your preferred material such as wood, fabric-covered, or plastic folding screens. You can even match them with existing decor; so that they blend well with your other condo interior designs.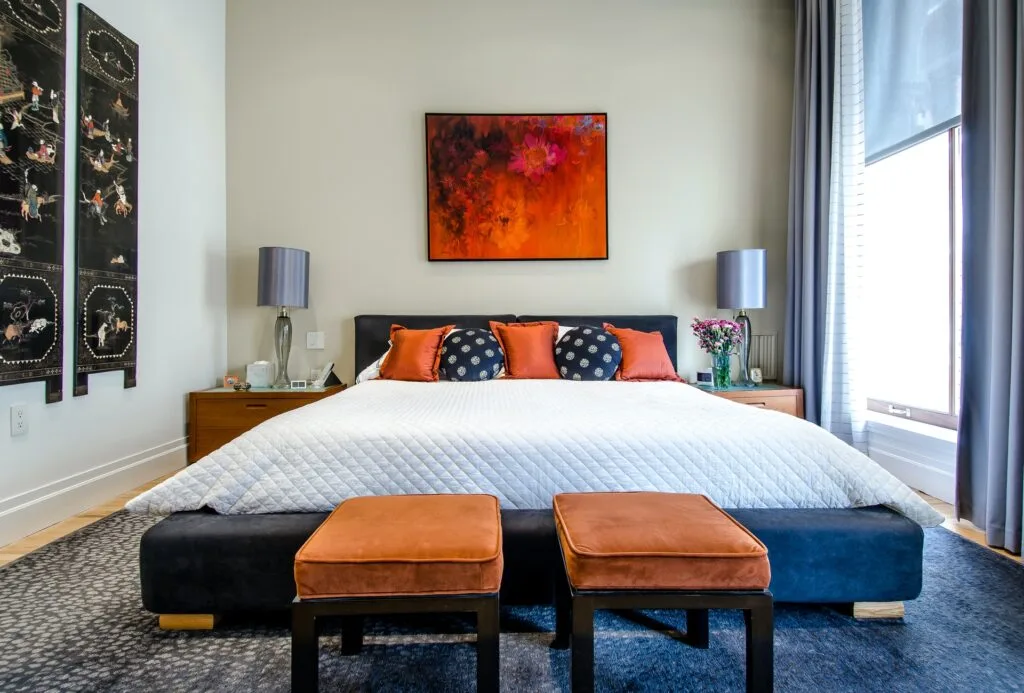 Photo courtesy of Chastity Cortijo via Unsplash
7. Leveled areas
Sometimes, the best way to separate your living room from your bedroom is to use your condo's existing features. If your unit has leveled areas, use these to your advantage. Transfer your bedroom belongings to the elevated area, which will also help you save space and serve as a divider from other areas in your home.
8. Sliding doors
Would you like to opt for a sturdy or a permanent wall? Transfer your bedroom behind existing sliding doors in your unit, or call experts to install them. But since this might cause massive changes in your room, inquire about the condo association rules before renovating your unit because your landlord may possibly not permit you from undertaking major renovations.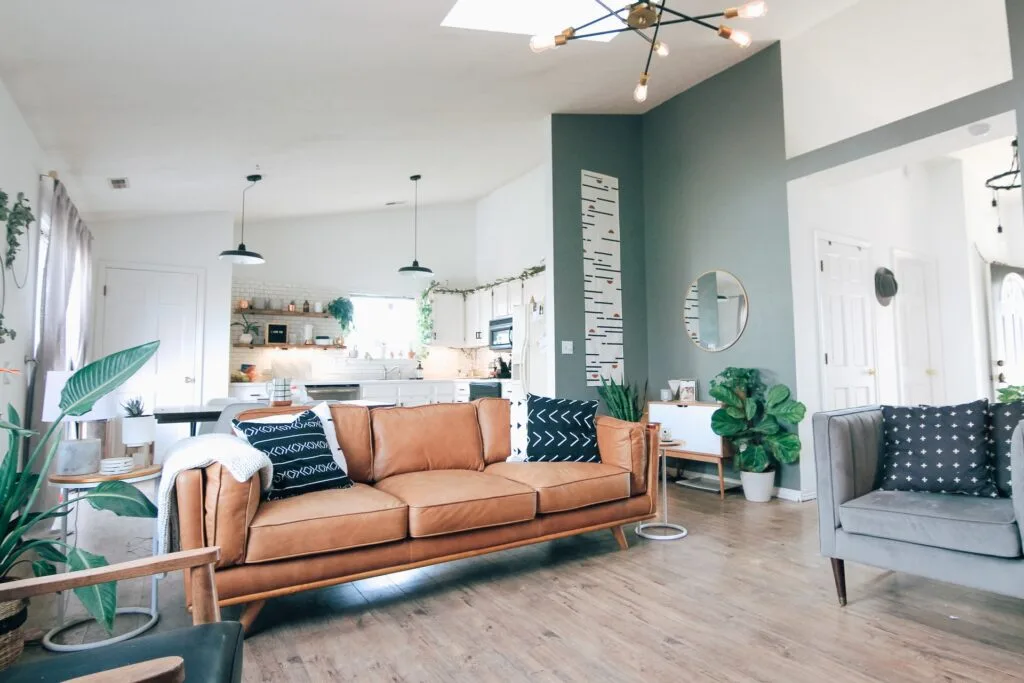 Photo courtesy of Kara Eads via Unsplash
9. Wall colors
Different room colors affect our mood. For example, blue is the best option for bedrooms and bathrooms because of its serene and calm vibe. However, don't let this stop you from choosing different paint colors for your inexpensive room dividers. Create accent walls or paint different shades of a certain color to distinguish your living room from your bedroom and other areas of your condo.
10. Headboards
Bedroom ideas can be found in existing features in your condo unit. It could be as simple as positioning your bed's headboard to establish partitions. You can also get statement headboard pieces to add flair or opaque and solid designs to control the amount of light in your bed space or bedroom.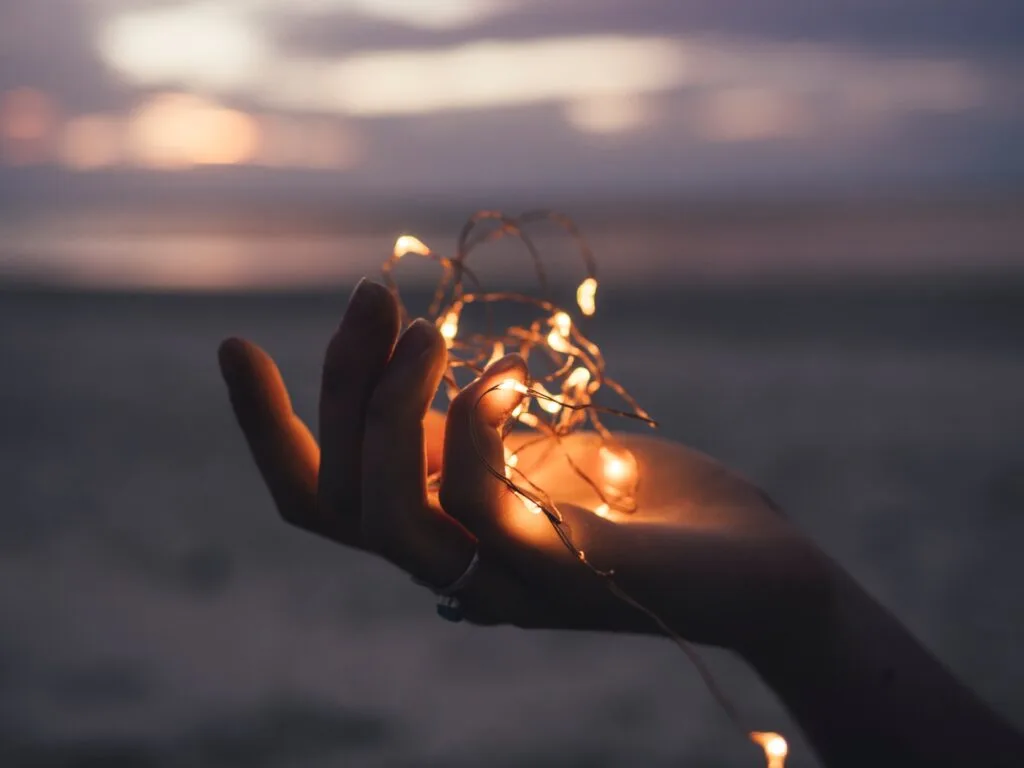 Photo courtesy of Marcus Wallis via Unsplash
11. Twinkling branches
This condo interior design will give your room an Instagram-worthy vibe. Go outside and pick some upright branches as room dividers. You can also go for bamboo or tall plants. Wrap them in fairy lights, and you have an instant warm and aesthetically pleasing bedroom glow.
12. Wall hangings
Who doesn't love wall hangings? You can either buy them in stores or online or make your own from different kinds of beads and simple origami ideas such as fish or boats. Whatever you opt for, they are sure to serve as simple and movable room divider ideas for studio apartments.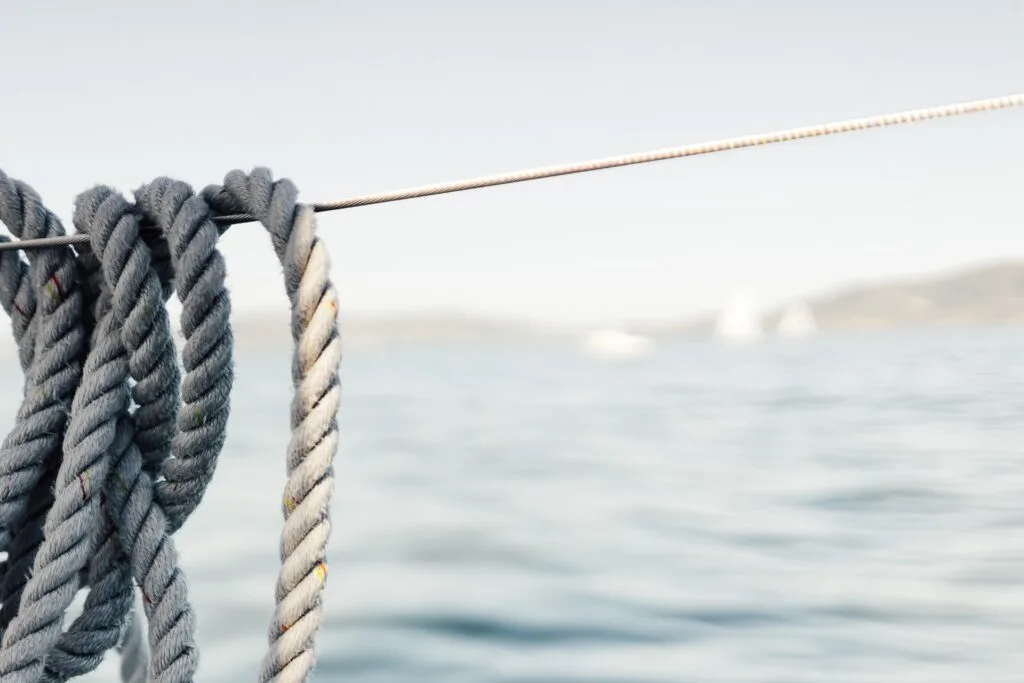 Photo courtesy of MILKOVÍ via Unsplash
13. Rope
This is one of the bedroom ideas that might take a lot of work; but once you're done, you'll have a pleasant and rustic partition. What you need to do is to tie thick ropes that extend from the ceiling to the floor. This gives the illusion of a wall.
14. Floating wardrobe
Going for practicality and versatility for room partitions? Create a floating wardrobe in your unit. It's a condo interior design that saves space, divides your living room from your bedroom, and showcases your best clothes for quick and easy OOTD picks on a busy day.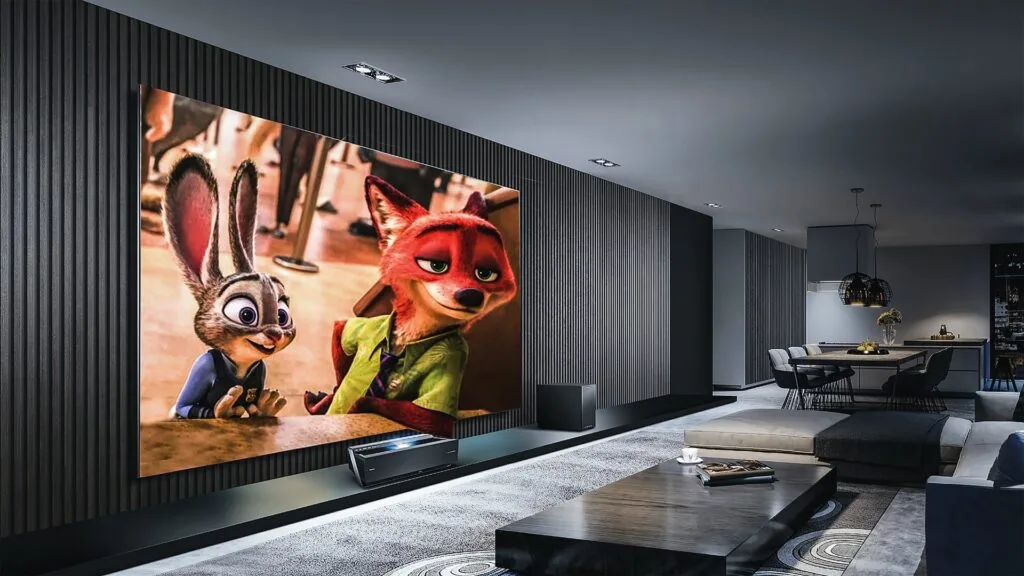 Photo courtesy of Chauhan Moniz via Unsplash
15. Projector screen
Add some fun to your room dividers. For instance,  turn them into an entertainment set-up. Choose a projector screen to divide your living room from your bedroom. Not only will you achieve a room partition, but you will also imbibe a movie-ready atmosphere at the foot of your bed for those long weekends at home.
16. Chalkboard
Room dividers can be a source of entertainment for the kids and kids-at-heart in your home. Buy some plywood and chalkboard paint for creative room divider ideas for your living room. Then, enjoy writing and drawing on this chalkboard divider. Make sure to buy colorful chalk for vibrant and interesting creations.
You can always make the best out of your condo unit. Always be on the lookout for interesting yet inexpensive renovation or partition ideas, and you'll see how much you can maximize the space of your room.