Condo living is a sought-after way of life in the metro, and for good reasons. It's always great to go home to a place that feels like vacation, especially when it lets you escape the gruelling city traffic. DMCI Homes has set the bar even higher, with its dedication to providing resort-like living complemented with state-of-the-art amenities. Leasing options have made condo living accessible to more and more people. The following condo renting stories will put a smile on your face.
There's no getting away
Devastated by a recent heartbreak, Gina felt a strong need to move to a new place. The usual after-breakup haircut just would not cut it. She had built her life around that 10-year relationship. Everything around her reminded her of the love she had lost.
House searching was quick for her. The moment she stepped into Rosewood Pointe, she knew it was where she ought to be. It was love at first sight.
Gina's first week at her new home proved to be just the respite she needed. She loved the lush greens and the peace at Rosewood. She loved that she could read under a tree, relax amid the property's zen architecture, and let off steam at the gym. The property was an enclave, a community tucked away from the bustle of the city. It was just the getaway she needed.
It was one of those restful days. She was sitting on the grass while listening to Miley Cyrus' "Malibu" song on her phone. She looked up and locked eyes with an all too familiar figure. The ten years they shared together seemed to flash back in what felt like forever. He just moved into Rosewood, he said.
There's an interesting story behind Miley Cyrus' song "Malibu." Gina wondered if she shared the same fate.
Breaking free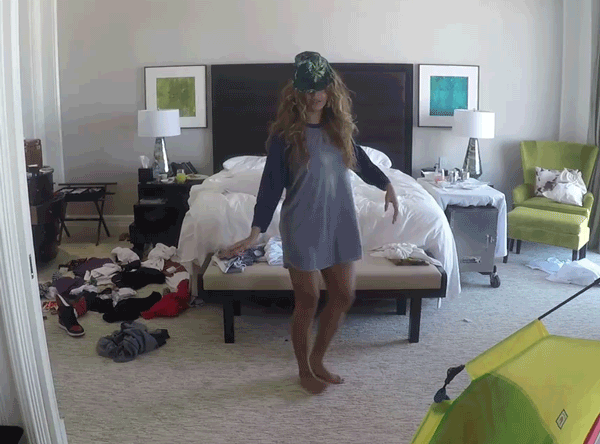 Gif courtesy of Eonline via Pixabay
It all started with a flyer that was handed to her at a mall. Julia had been toying with the idea of independent living, so she arranged a site visit. Seeing East Ortigas Mansions in all its glory strengthened her resolve to move out of her parents' home. She loved the spacious units, garden atriums, and resort-like amenities.
Always the protective parent, her father refused to allow her to live on her own. When she insisted on moving out anyway, her father stopped talking to her. One day, she suddenly received a call from her father. Their home had been broken into. Her father was glad she wasn't home when it happened. Her parents soon visited her her at her new home. They were impressed by the tight security at the East Ortigas Mansions. Julia finally got her father's blessings.
The world is round
Mr. Operario likes to invest in condo properties. Some he uses as his halfway home when in the city, the others he leases out for additional income. His last property investment is a unit at The Amaryllis. He chose this DMCI condo because it is located just across Christ the King Mission Seminary, where he completed high school. Living off a meager scholarship, he was often the butt of jokes in high school with his worn-out shoes and cheap-looking clothes.
With a trusted secretary attending to business matters for him, Mr. Operario rarely has to talk to his tenants. Lately though, his tenant at The Amaryllis has been asking to speak with him personally. Feeling the urgency of the tenant's requests, Mr. Operario finally agreed to a meeting. He was surprised to find one of his former bullies pleading to be be spared from eviction. His trust fund has been squeezed dry and he needed more time to work things out. Mr. Operario could not suppress a smile as he thought to himself, "Truly, the world is round."
Finding his way home
Dr. Lee was at a crossroads. He loved it at home, but the worsening traffic had been taking a toll on him. Reluctantly, he looked for a rental condo near his place of work. This way, he could make it to work everyday without the unnecessary stress and wasted time.
Right after moving into his new home, Dr. Lee caught glimpse of a lovely lady walking leisurely at a landscaped pathway. He just knew it, he's finally met the woman he would soon marry. He's made his way home after all.
Dreams do come true
Dennis never thought he could make it happen, but there he was on the popular morning TV show Unang Hirit, talking about his business. Giving a twist to the humble ice candy that is popular in the country, he now sells his product in Parañaque, Las Piñas, Novaliches, Quezon, Bataan, and Nueva Vizcaya.
Dennis' Ice Cream Candy was first launched during one of the video feasts at the Cedar Crest. He distributed his product to his neighbors, treating them to different flavors such as chocolate, strawberry, and pandan. The Cedar Crest convenience store soon began selling his products, increasing their orders over the months. The rest is history. Dennis now owns the DMCI condo he used to just rent. To this day, Tristan feels he owes his DMCI community the business success he now enjoys.
Behind the strong facade
Stress from work had started to take its toll. Sheryl could feel her vigour faltering. Worse, she even looked the part. She blamed everything to her monster boss who terrorized everyone at the office. Leaving her job was not an option, so she sought a different kind of escape. She wanted to go home to a vacation-like environment. And that's how she ended up renting a place at the Rosewood Pointe. She wanted to make the enclave her haven.
One day while swimming at the pool, she saw the one person she sought to get away from: her monster boss! Who'd have thought he lived in the same condo! Unable to make a graceful exit, she got into talking with her boss. She was soon to discover a side of her boss she'd never seen before. Her boss started telling her about how he had to hide in the restroom as he cried because he felt so bad about firing someone. Many more such conversations were to follow. In time, her deeper understanding of her "monster boss" gave her insight that made work somehow easier.
Building a life
Jimmy used to work in construction. He relied on the backbreaking job to fund his college studies. It's always been his dream to take his parents out of the slums. Earning a partial scholarship at the Technological Institute of the Philippines put him off to a great start.
Now finally working as an engineer, he feels all his dreams are at the palm of his hands. Renting a place at the Mayfield Park Residences is just a start. He smiles to himself as he enjoys a glass of piña colada by the pool.
Truly, condo living has its many perks. What's your condo renting story?