A former fishing community and US military headquarters, Taguig is a historically-rich city. Now it is known as one of the most progressive cities in the Philippines. The city has grown to be a favored address for starter families, young professionals, expats, retirees, local businesses, and multinational corporations looking to make the country their next home.
Taguig has a booming central business district bordered by the cities of Parañaque and Makati. It is accessible from the major thoroughfares: EDSA, SLEX, and C-5. With its technologically-progressive, culturally-vibrant, and secure atmosphere, the city attracts the most discerning of demographics. Property developers have kept up with the demand, and have set up condominiums that meet the requirements of even the most demanding clientele. If you are on the lookout for a condo for rent in Taguig, the following prime DMCI condo properties should be on top of your list.
Verawood Residences: Infusing the island spirit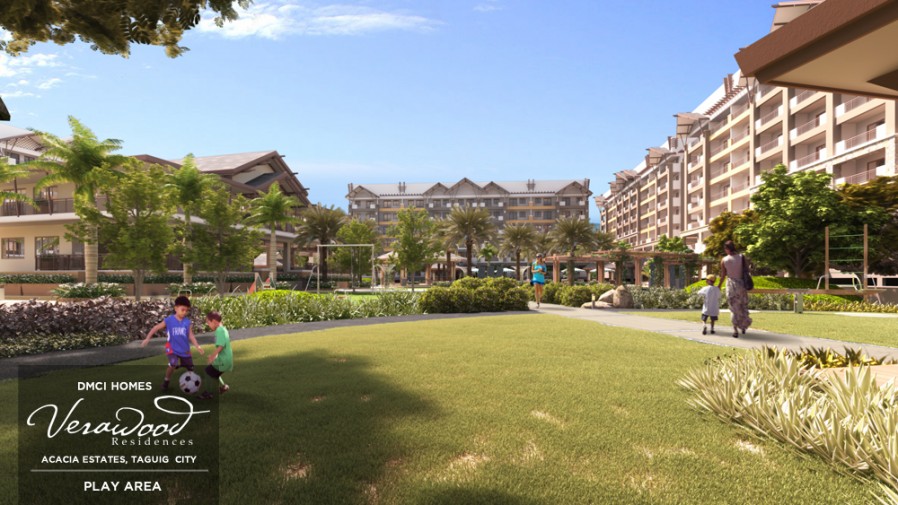 Verawood Residences features a resort-inspired residential community that invigorates your way of life, as it infuses the island spirit into its premises. Expect to wake up each day feeling inspired and refreshed. You get to start your day with a view of invigorating, verdant landscapes, and nifty ground-level amenities. Join Verawood residents who have shed their worries away, as they bask in the thought of having the key city areas nearby. You get to bid farewell to long commutes and heavy traffic. Spend the extra time you save to pursue your passion, feed your personal growth or nurture a growing family.
At the Verawood Residences in Taguig, resort amenities are designed to inspire a relaxing recreational lifestyle. Well-balanced facilities and amenities cater to each resident's need for relaxation. The property has facilities that encourage an active lifestyle, as well as amenities that allow you to enjoy passive leisure activities. Feel safe, secure, and serene in a community designed for optimal convenience. You get to spend each day as if you were on vacation.
The Birchwood: A fusion of modern and Balinese architecture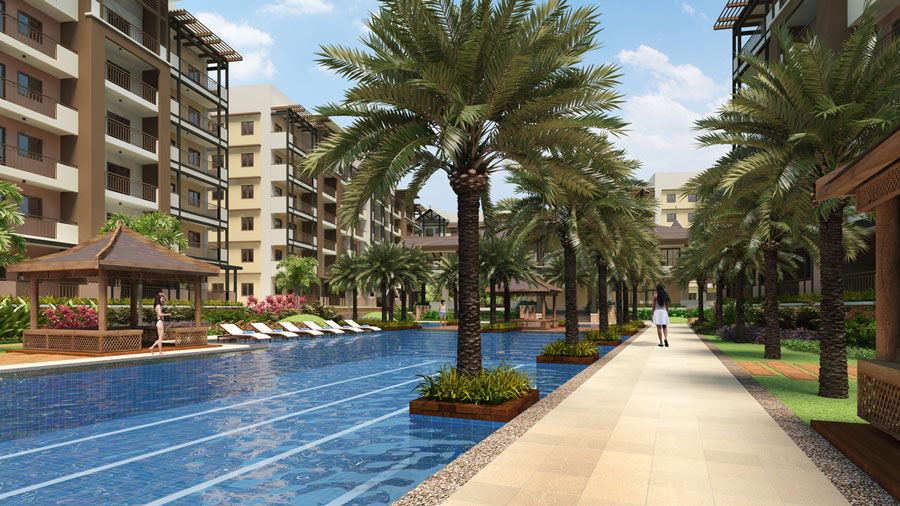 The Birchwood offers a resort-style condo community that features a marvelous fusion of modern design and Balinese-inspired architecture. Residents get to enjoy verdant landscapes and amenities that exude a distinctive and alluring character.
Offering g resort-inspired amenities and generous open areas, The Birchwood is a community that inspires delight in its residents, young and young-at-heart alike. The development is designed to be conducive to family relaxation and bonding, providing a residential haven as it inspires cohesiveness, all while encouraging self-renewal and individual contemplation.
Cedar Crest: A perfect blend of minimalism and Neo-Asian features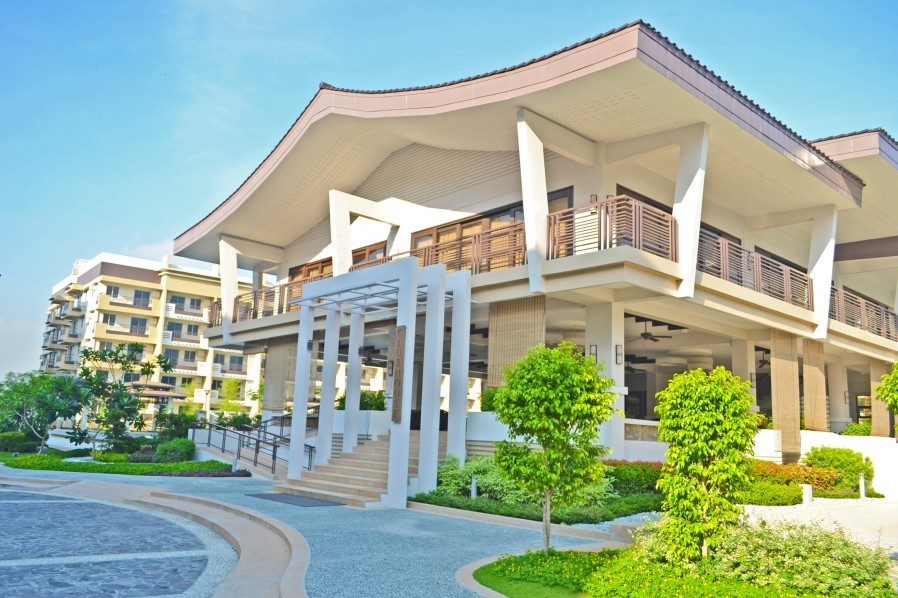 Cedar Crest beautifully blends minimalist design and Neo-Asian features, providing home seekers with a residential haven that emphasizes an idyllic atmosphere. This 4-hectare development offers efficiently-planned units and Zen-inspired landscapes, allowing you to bask in comfort and serenity.
The property features comprehensive outdoor and indoor facilities, first-rate ground-level amenities, and expansive outdoor spaces. Residents get to enjoy a resort-type ambience that lets them unwind and recharge in refreshing solitude or experience the warmth of bonding with their family and friends.
Cypress Towers: Cutting-edge design and technological features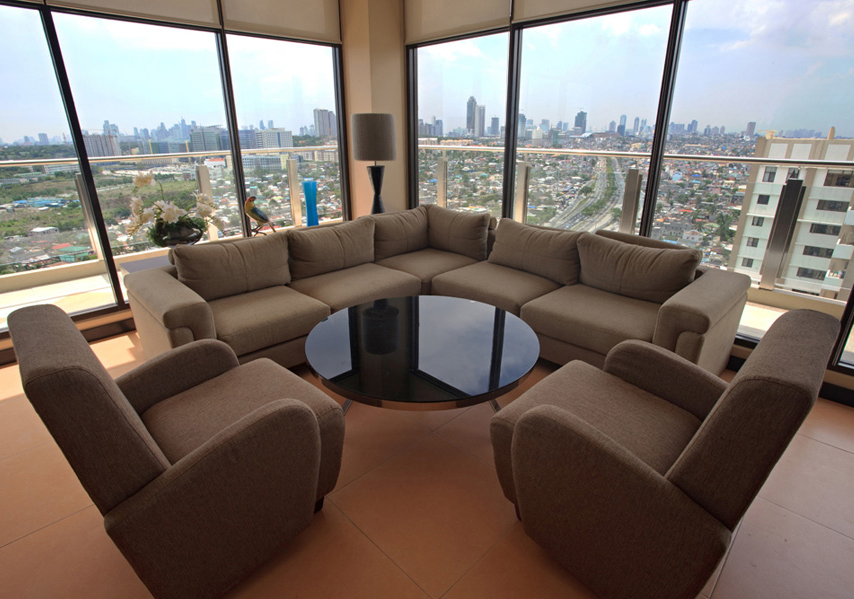 Cypress Towers reinvents high-rise living, as it incorporates intelligent design and use of space into its structure. The property features a unique pinwheel architectural configuration that allows residents to experience the comfort and convenience of good ventilation and illumination. Its layout ensures that you enjoy breathtaking views of Antipolo Hills, the metropolitan skyline, or the Manila Bay and its famous sunset.
Cypress Towers takes pride in its resort-like amenities that provide residents with a tranquil escape from the hustle and bustle of the metro. The property features recreational facilities that provide residents with opportunities to engage in leisurely activities and spend quality time with family and friends.
Mahogany Place III: A focus on space and comfortable lifestyle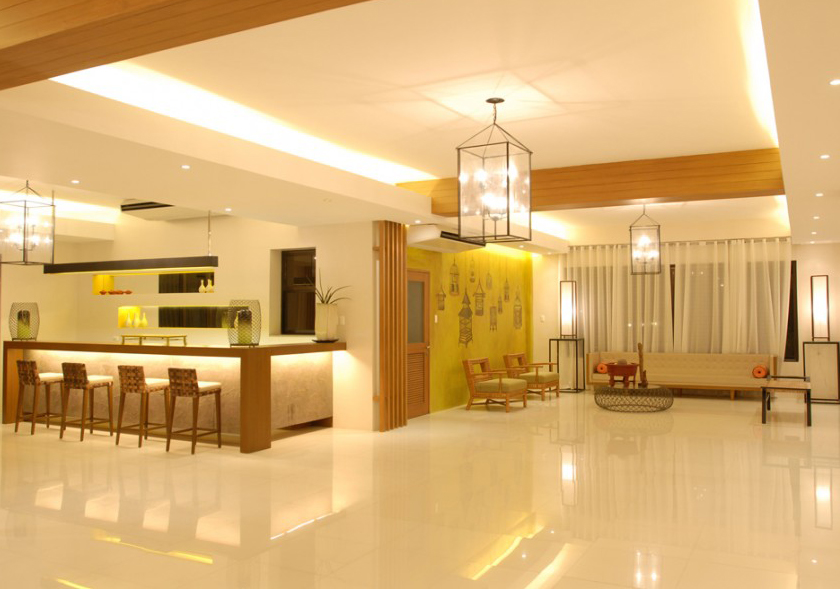 Nothing speaks luxury and comfort more than having expansive interiors. And Mahogany Place III provides just that—all the space you need to move. Even its studio type condo units are spacious. Located near Fort Bonifacio Global City, Mahogany Place 3 sits on a prime location in Taguig. The property features an exclusive residential area marked by distinctively Asian design and sprawling landscaped parks. It provides generous space, something that is considered a rare and coveted luxury in any urban setting. You and your family get to enjoy the convenience of being situated near key city areas, while enjoying a comfortable way of life. A smart investment, Mahogany Place III guarantees that you get your money's worth.
Rosewood Pointe: Modern comforts and Neo-Asian theme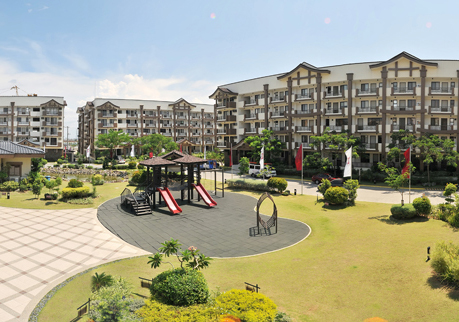 Located just outside Taguig's central business district, Rosewood Pointe sits on a sprawling 3.9-hectare development. It features a Neo-Asian theme that beautifully captures a traditional vibe while exuding a good dose of modernity. Providing optimal comfort in a relaxing setting, this DMCI property offers the largest amenities measuring 8,000 sqm. Putting relaxation front and center, it has designated passive areas, water fixtures, picnic grove, sauna, and garden landscapes. Just as noteworthy is its active areas that include a tennis court, basketball court, fitness gym, adult and kiddie pools, dance studio, among others. The property has eight 5-storey midrise condominiums and 21-storey high-rise towers.
More than half of Rosewood Pointe's total land area is dedicated to open spaces, providing residents with first-class amenities to enjoy and explore. You will love the structured clubhouses with a huge swimming pool, koi pond, lush Oriental inspired gardens, and a bridge walkway.
Royal Palm Residences: Tropical-inspired residential community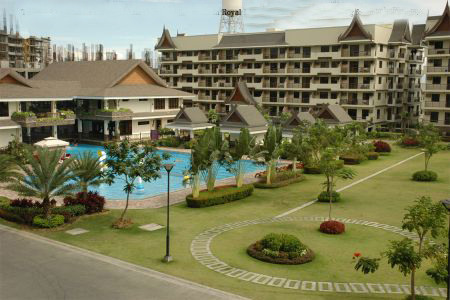 A tropical Thai-inspired community, Royal Palm Residences offers an idyllic residential environment. It perfectly blends modern conveniences with old world charm. It has two high-rise buildings and eight mid-rise buildings nestled within Acacia Estates. Residents are treated to a lavish selection of 23 passive leisure and 12 active play amenities spread across an expansive one-hectare space. They get to have an invigorating and relaxing time at the sauna, tai-chi grounds, exercise station, open playfield, skating rink, and pool with interactive waterplay.
Whatever it is that you look for in a home, you will find just the right condo for lease in Taguig. DMCI properties lets you experience the best of condo living in the Philippines.