Horror stories may not be ideal during the holiday season, but here's a really horrific one: three hours from Makati to Mandaluyong.
Unfortunately, that's a true story for a lot of motorists braving EDSA during Christmas. Just when you thought traffic couldn't get any worse, EDSA will prove you wrong. In 2015, the navigation app Waze named Metro Manila as the city with the "worst traffic on Earth." Just recently, an UBER-commissioned study ranked Metro Manila as the third worst city in Asia when it comes to the amount of time people spend (or waste) in traffic.
The reality is even more horrible on the road, than in these studies. The Metro Manila Development Authority has identified choke points in the Metro, and the list looks like every single road we know. Traffic problems in Metro Manila have changed the way people manage their personal time, spending more time on the road than with their families. Traffic has changed the way people live.
But while we wait (hopefully not in vain), what do we do to beat these traffic problems? After all, Filipinos are known to be very creative and imaginative. Three hours stuck on the road during the Christmas rush? No biggie. Here are the top 10 roads with the heaviest traffic and what you can do to beat them.
Roads leading to the airport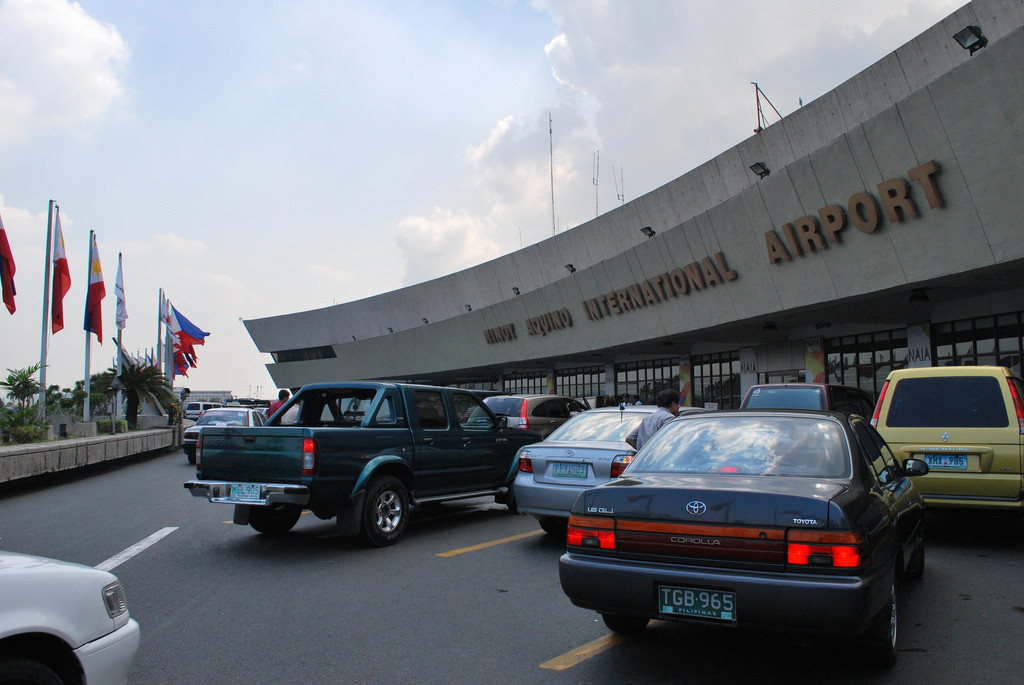 Photo courtesy of Trishhhh via Flickr
Christmas is the busiest time of the year for airports. On the bright side, it is also the happiest time. Loved ones and balikbayans come home to spend Christmas with their families whose excitement you can feel from all over the airport.
But roads leading to the Ninoy Aquino International Airport terminals, particularly the Airport Road, Domestic Road, Andrews Avenue, Sales Road, Alabang-Zapote Road, and Circulo del Mundo Avenue experience heavy traffic during this time. The key here is to not let traffic ruin your excitement. Adjust your time and expect the worst. If you are from Quezon City, leave your house at least three hours before the arrival of the balikbayan. Prepare as if you need to be early for your own flight.
EDSA Ortigas – Makati
Workplace traffic is the worst. You go through it every day and you are dead tired even before you clock in for work. You can beat this by living close to work. For young professionals, independent condo living in Makati, Ortigas, and BGC is very ideal. You can rent a condo from DMCI Leasing, whose properties are strategically located in business centers. Not only do you skip traffic, you also save a whole lot of precious time that can be used in a more productive manner. Not to mention more time for family, socializations, and sleep.
EDSA – BGC
Need to go to BGC? The area is probably overflowing with young people meeting friends for get-togethers and reunions, especially after-office hours. You don't want to be stuck in BGC at these times so it is best if you can set your meetings and engagements on the same day, around the same venue, and between brunch and afternoon snack hours.
EDSA – Shaw
Another perennial choke point during the holiday rush is EDSA Shaw. This boulevard is home to some of the biggest shopping malls in the metro, causing traffic to be at a standstill. Malls close late during the holidays to accommodate people who need to cram after office hours so expect build-up around 5 p.m. onwards.
If you're coming from work and meeting friends for a reunion or planning to do some last-minute Christmas shopping, try carpooling. It is one of the best ways to beat traffic problems in Manila. It could be economical too, having other people share fuel expenses.
Offer a ride to carless co-workers or pick up friends along the way who need to do some shopping, too. It could be very frustrating when you are driving alone and stuck in traffic, but if you have friends, you can be busy telling and listening to stories rather than feeling miserable.
U-Belt roads
Late for your 8 a.m. class again? If you're a college student in Manila, especially along the areas of España, Ramon Magsaysay, Recto, and Jose Abad Santos, you're pretty much used to getting stuck in traffic. You wake up really early to prepare for class, but even before you get inside the university gates, you feel like you've used up all your energy on the road.
With Christmas parties left and right, expect traffic to get even worse. Beat traffic by doing something productive. You can record lectures in class and listen to them again while on your commute. It would be best to use a cheap but reliable MP3 recorder so you feel safer on public transportation. You may also listen to podcasts and audiobooks.
Mindanao – Quirino – Fairview
Do you live in the Quirino Highway and Fairview part of Quezon City? It is painful to come home every day from Ortigas or Makati knowing the terrible traffic you are about to go through during rush hour.
If you are driving, arm your car with an emergency kit. This could include a podcast you can listen to, food you can easily snack on, and your favorite playlist. (Remember to refrain from holding your mobile devices while driving.)
If you are a commuter, you can watch your favorite Korean drama on your cell phone, listen to music, and snack on cookies and biscuits. Just be very alert of your surroundings.
Eastwood – Katipunan
Another area with really bad traffic problems, not just during the holidays, is the Eastwood-Katipunan area. Whether you're a student or an employee, you are sure to experience this on any given day. Beat traffic by familiarizing yourself with alternate routes and downloading a navigational app. As much as you can, skip the major roads and know your way around.
Ortigas Extension – Rizal
A significant portion of the working population resides in Cainta, Taytay, Antipolo, and other parts of Rizal, largely because real estate isn't as expensive in the area. However, these areas also happen to have the worst traffic during morning and afternoon rush hours. If you are commuting, find a commute buddy. This is probably someone who you work with and can make the commute more bearable.
Roxas Blvd – Pasay – MOA
Going south, the roads leading to MOA and SMX are simply terrible. Apart from the shopping mall, bazaars and company events are usually also held there. Beat the rush hour traffic by reading something, anything. It could be a book, magazine or a blog that can transport you to a different world, any world other than where you are currently stuck at.
Quezon City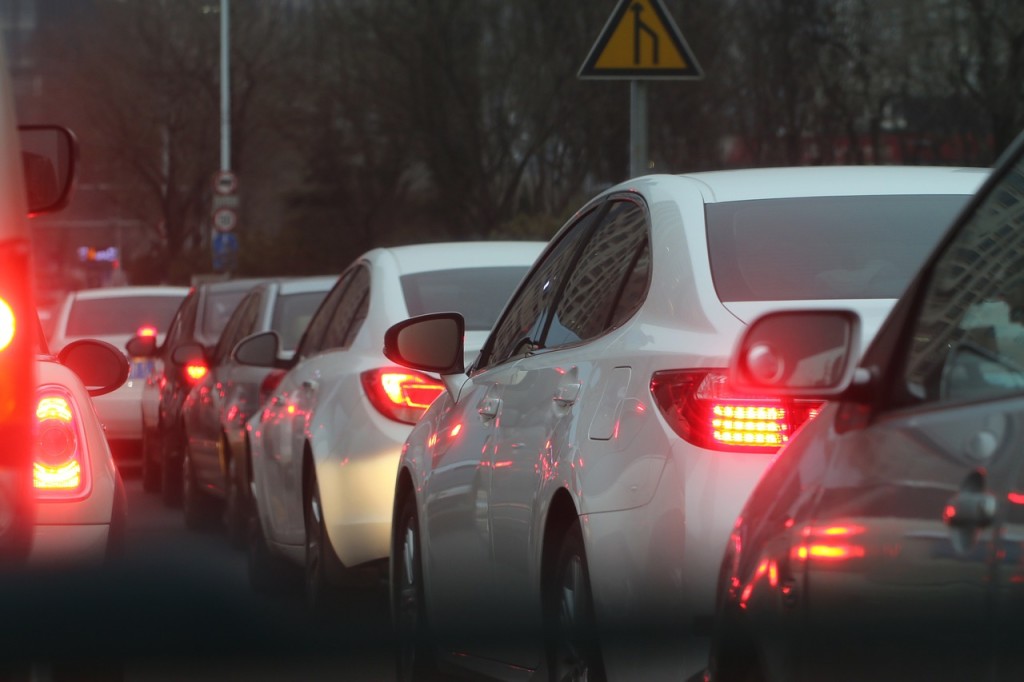 Photo courtesy of 0532-2008 via Pixabay
QC is among the largest cities in the metro. Activities here are non-stop. If you're having some family fun in QC Circle or partying with friends in Timog, it is best to once in a while disconnect. Unplug from social media and refrain from checking your phone. Observe your surroundings and relax your mind. Before you know it, you have reached your destination.
The best thing to remember, whether you commute or drive, is to do your part. That is the best way to beat traffic problems in Manila. Be responsible when it comes to road sharing and be mindful of your fellow commuters. Remember, traffic is only as bad as you want it to be.