The middle of the year marks the moment when businesses hold meetings to realign their goals and see how they're progressing on accomplishing their business objectives. This is called the mid-year business review. Mid-year business reviews are normally conducted within the office. But in case you want to shake things up and have your colleagues in a different venue, for a change, take a look at these affordable events place in Manila.
What is a business review?
A business review is a planned meeting wherein key figures of a company come together to report the overall business performance in the past quarter. A mid-year review helps the head honchos of a company assess whether or not they are moving in the right direction. One objective of the mid-year performance review is to brainstorm strategies and ideas, to correct process and procedures that aren't going well that may well be hampering their business growth.
What's the advantage of your company holding a business review report outside the office? According to the University of London, holding off-site meetings can actually be beneficial in the long run, as this brings increased concentration and focus, better productivity, and creativity as well as improved relationships among colleagues.
Things you need to do before you book a venue
Before you go out and book a wonderful venue for your corporate event, consider these event planning tips and ideas, to help you achieve a successful and productive meeting.
Know the agenda
As the organizer, it's your foremost responsibility to know why you are organizing a meeting. This will help you line up the activities for the day/s, figure out where to hold the meeting, come up with the right budget, create invitations for the event, and identify all other event preparations you need.
Book as early as possible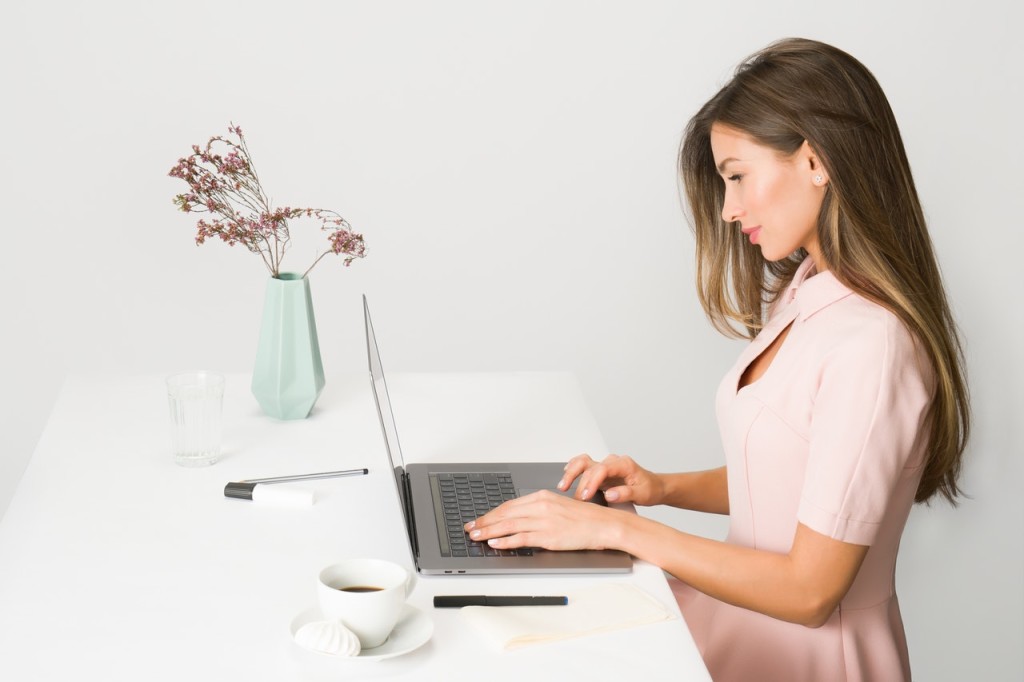 Photo courtesy of Moose Photos via Pexels.com
To avoid problems such as the unavailability of a venue, book as early as possible. Request for the budget as soon as you find out the details of the event. After all, other events organizers are looking for event spaces, as well.
If you're searching for an event place in Makati, chances are you'll be surprised with how costly some venues are. That's why you should take a look at this list of corporate events places from DMCI Homes Leasing Services; so you can be armed with more affordable but quality options with which to conduct the business review and planning.
1. Casa Real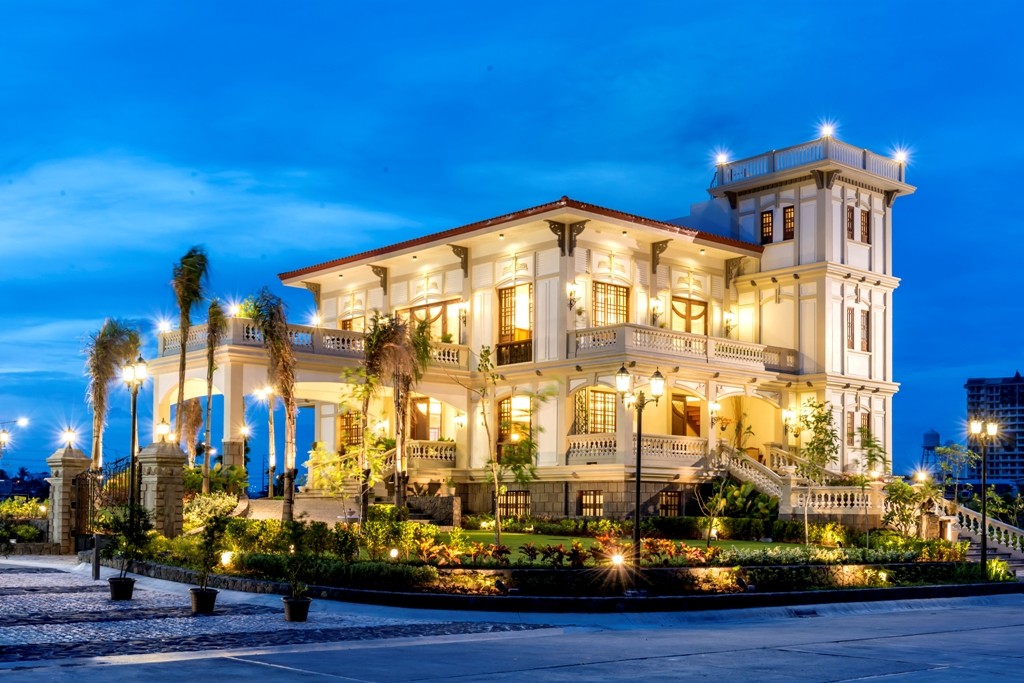 Photo courtesy of DMCI Homes Leasing Services
Need a classy corporate events venue within Manila that's made to impress? Have your mid-year business review at the Spanish-era inspired Casa Real. With a price range of PhP17,000 to PhP30,000, Casa Real can host between 70 to 130 participants. That's one amazing event venue in Taguig you won't want to miss!
The Solariega Hall on the upper ground floor has a floor size of 216 sq.m. and a maximum capacity of 130 attendants. Meanwhile, the Cuadrilla Hall on the second floor is listed at 211 sq.m. and can accommodate as many as 80 participants. In addition, the latter has a beautiful balcony where guests can enjoy a breath of fresh air during breaks.
2. The Tent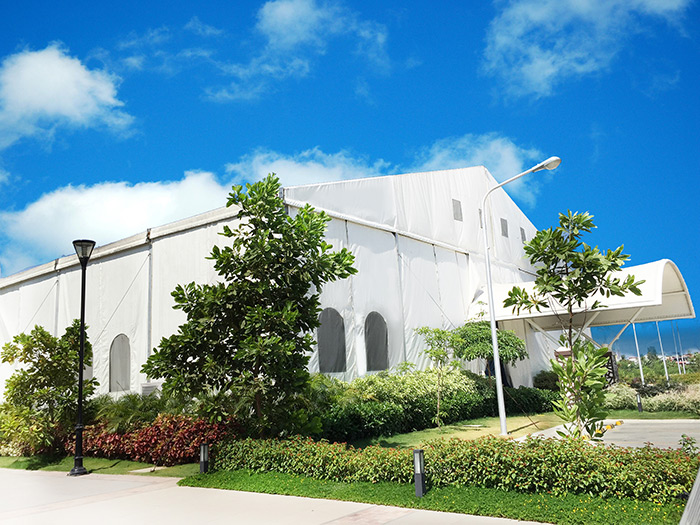 Photo courtesy of DMCI Homes Leasing Services
Another good venue for a mid-year business review for large companies is The Tent. It's one of the biggest corporate event venues in Metro Manila, and it can be split into three configurations: Hall A can hold 300 people in an 891 sq.m. area; Hall B, 500 participants in 1,018 sq.m; and, as mentioned, the full venue can host a corporate event in 1,909 sq.m. of space, accommodating a total headcount of 1,000 people.
The Tent is fully air-conditioned, has standard house lights, and comfort rooms. It even has its own security, electrician, and maintenance staff on standby during the event; so you don't have to spend extra funds for additional staff. And because there are plenty of guests, event organizers will be happy to know that there is a pay parking available on a first-come-first-served basis.
3. Iris Observatory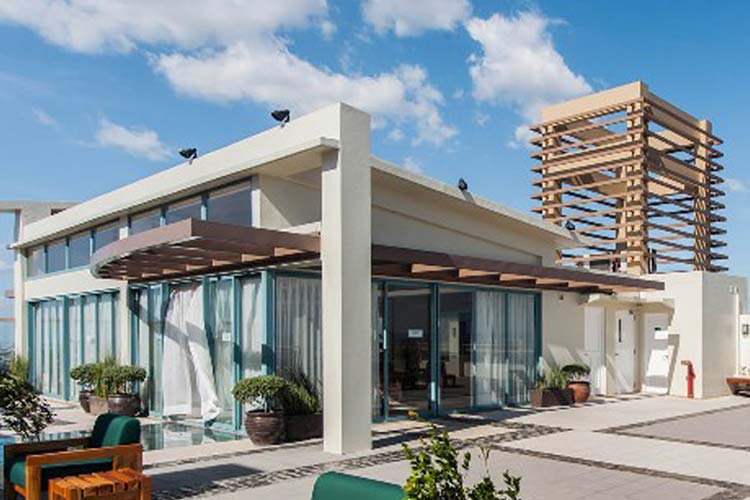 Photo courtesy of DMCI Leasing
For smaller corporate events, you can hold the year-end business review at the Iris Observatory. Located at the rooftop of the Tivoli Garden Residences in Mandaluyong City, the Iris Observatory is one of the more intimate event venues in Mandaluyong. It's a wonderfully creative event planning idea to hold your meeting here because your guests can draw inspiration from the beautiful view that overlooks the city under the night sky.
The Iris Observatory has the capacity to host 60 people. There's an air condition system, standard house lights, comfortable rooms; and, unlike most event places in Makati, it has pay parking slots available. Rates are more affordable, too, at only PhP10,000 (or PhP8,000 for residents of Tivo
4. Sagada Hall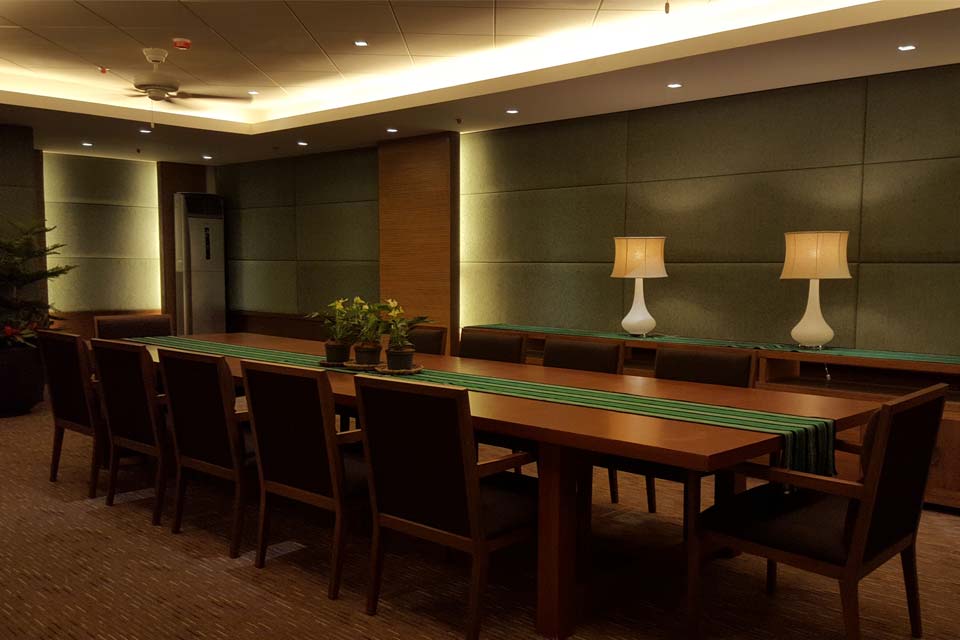 Photo courtesy of DMCI Leasing
It's no secret that most event spaces in Makati can be a bit cramped or inaccessible. If you want to take your next mid-year business review to the next level, why not escape all the hassles of the city and book an event place in Baguio, like the Sagada Hall at Outlook Ridge Residences? You can even do a quick company outing simultaneously if the budget permits.
The Sagada Hall can accommodate only 20 people in a 65sq.m. area. This makes it an ideal venue for a gathering of the core employees. The amenities include an air conditioning system, standard house lights, comfort rooms, tables and chairs, a basic sound system, and a projector. The rent goes for PhP600 to PhP800 per house (plus VAT), depending on the season.
Organizing a corporate event can be stressful, especially if you have no idea where to hold it. Hopefully, these event planning tips and ideas, as well as the list of venues will help make things a lot easier for you and your company.