Now that you've finally decided to rent a condo, you'll surely be confronted with the question, "Are you going to get a fully furnished space or an unfurnished one?"
Choosing a furnished condo for rent saves you a lot of trouble in buying furniture and the hassles of moving in. DMCI Homes Leasing offers furnished condo spaces that you can browse through. Properties with lavish amenities and quality furnishings make the most out of your condo living.
Fully furnished condo unit for rent: weighing in pros and cons
Every unit with fully furnished bedrooms instantly turns any space into a truly relaxing and comfortable retreat. Here are the pros and cons of fully furnished condos that only DMCI Homes Leasing can provide.
Studio condo for rent
When you're on the hunt for a new place to call home, consider a fully furnished studio condo for rent. It comes with everything you need to feel right at home, plus benefits that only a studio unit from DMCI Homes can give. Here are a few pros and cons to go over: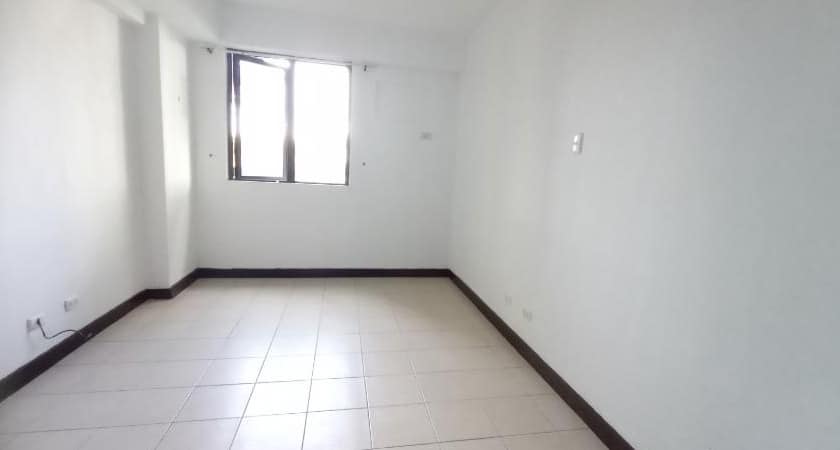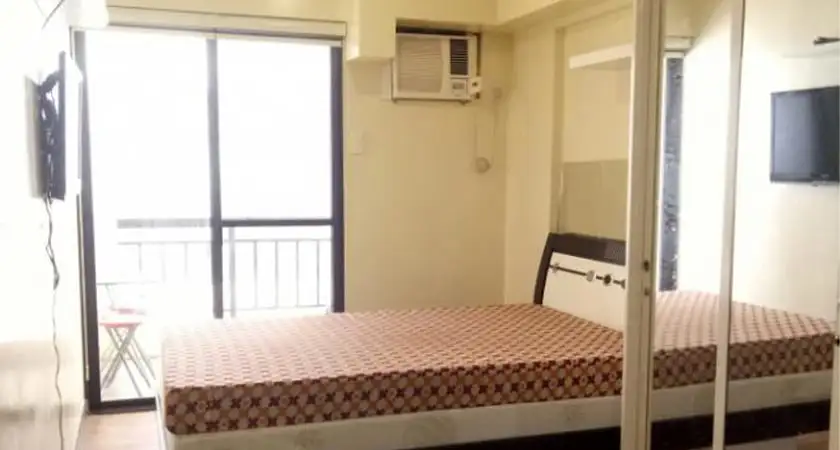 Pros of studio condo for rent:
More affordable option - Studio units are more affordable than larger condos. Though furnished condos come in all shapes and sizes, a studio unit is perfect for anyone who needs a temporary place to stay, whether they are in town for business or pleasure. For a long-term stay, it's perfect for anyone flying solo.
Intimate space - studios can be a good choice for those who are seeking a cozy and intimate space. Just enough for the essentials and some personal items to make the space feel like home.
Privacy - Sometimes there is a choice between renting your own unit or sharing with roommates. This can be tricky especially if routines and preferences clash, so opting for your own studio unit is your best bet.
Cons of studio condo for rent:
Smaller space - Socializing at home may not be ideal especially if you're planning to entertain guests. The downside is that you'll have limited space and not enough room to fit in a large couch or dining area which isn't ideal for a large group of people to use.
Lack of storage space - Since studio units have a generally smaller space, there isn't really much storage space, which can leave you feeling cramped and thinking of ways to create storage space.
Not ideal for a family - Considering the cozy space, studio units are generally more popular with singles, and not ideal for a growing family to stay in.
1-bedroom condo for rent
DMCI Homes Leasing has 1-bedroom condo units for rent where you can relax with ample living space that can cater to your simple lifestyle. Go over some pros and cons of a furnished 1-bedroom condo for rent offered by DMCI Homes Leasing.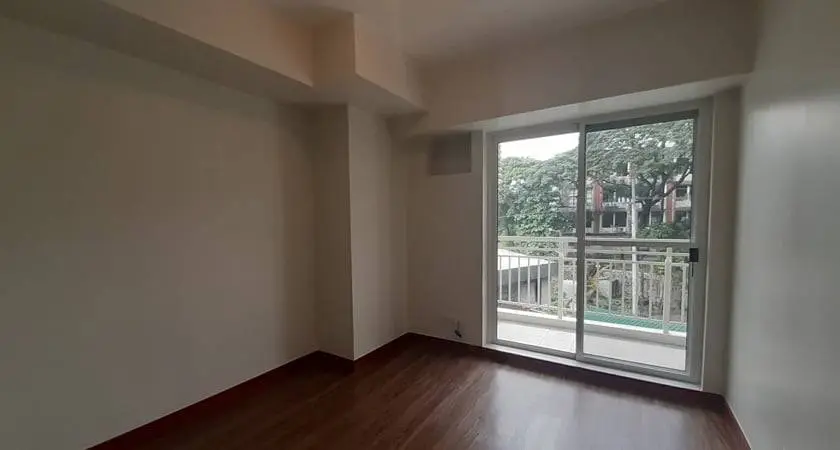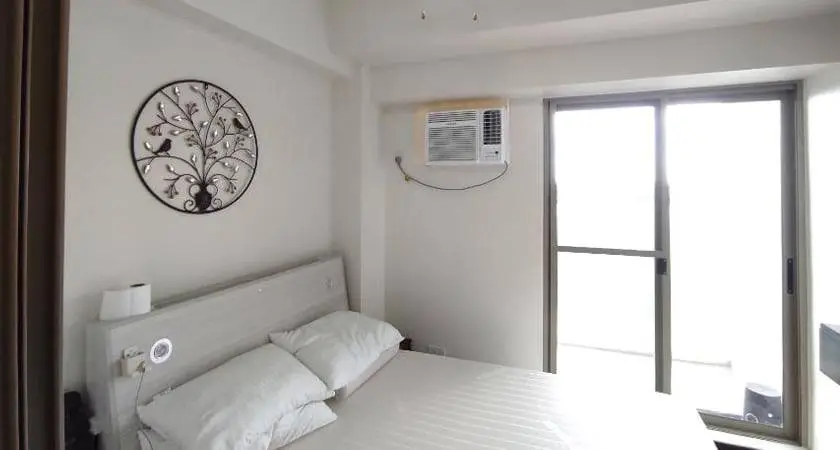 Pros of 1-bedroom condo for rent:
Perfect for singles/couples - A fully furnished 1-bedroom condo for rent is great for saving up space. Singles and couples alike are best settled with 1-bedroom furnished bedrooms. 1-bedroom units are also great for targeting a niche market such as young professionals and travelers.
Your own private space - Much like in any condo unit, privacy is important. With DMCI Homes Leasing's furnished 1-bedroom space, you'll get to enjoy your own private space without too much stressing over spaces that you won't be.
Less cleaning - The charm of adequate spaces lies in less cleaning. With a furnished 1-bedroom condo unit, you won't have a hard time trying to clean every corner of your room.
Cons of 1-bedroom condo for rent:
Costs more than a studio unit - Studio units are relatively smaller than the standard 1-bedroom unit, so you'll get to save more, especially for the electric consumption and other related expenses as a result of the use of the amenities/ facilities.
Lack of separate spaces - There will be very few empty spaces in the apartment because it will be outfitted with all basic household items.
Fewer choices in how to personalize your own unit - With fully furnished condos, you usually won't have wide choices for furnishings. Since furnished condo units already have furnishings, you wouldn't have too much freedom to design or decorate your unit.
2-bedroom condo for rent
2-bedroom condos for rent provide much more convenient space for those seeking an extra living space. If you are looking for a condo for rent that can accommodate you and your family, a furnished 2-bedroom unit is the best choice.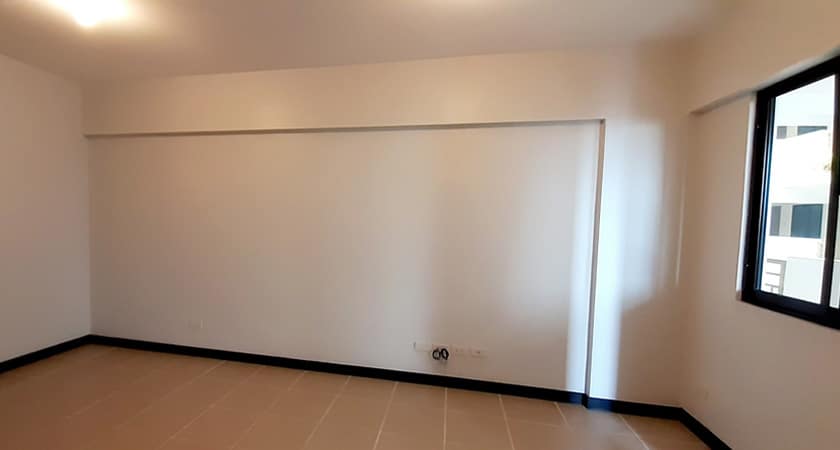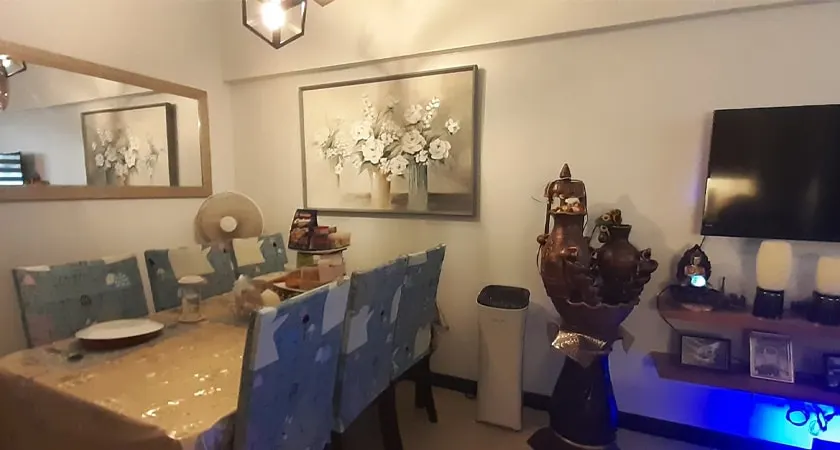 Pros of 2-bedroom condo for rent:
Extra space for work or play - It's important to maintain a boundary between home and work. Finding a balance when working from home might be tough, especially if you work from the same room where you rest. 2-bedroom condos offer such a boundary for a home office set-up.
Having a second bedroom gives you more flexibility for a home office, which can help you achieve some work-life balance.
Offers an option to add a roommate - Depending on where you want to live, a 2-bedroom condo can be a bit more expensive than the standard 1-bedroom unit. If you live alone and the cost of your apartment becomes too much to bear, a 2-bedroom apartment gives you the option of bringing in a second roommate. This way, you get to save money and share the costly burden of amenities.
Creates an extra room for storage - For some people, a 1-bedroom apartment simply isn't spacious enough to accommodate their belongings. Having a second bedroom to store your belongings may be more beneficial than paying extra money for a storage space each month, which may be costly.
Remember to calculate the cost of a storage unit if you plan on renting a second bedroom to see which option makes the most financial sense for you. Make sure you also rent a space that you only need.
Cons of 2-bedroom condo for rent:
Costly maintenance fees - Condos are ideal for young and seasoned renters looking to downsize from a much larger property or avoid wasting a lot of money maintaining one. This service is paid for by monthly condo fees.
Not much room for growth - If you plan on growing your family in the coming years, you may require three bedrooms. Depending on the kind of lifestyle that you and your family need, a 2-bedroom condo might not be enough for a growing family.
Less public demand - You'll want to upgrade from your 2-bedroom home at some point. In some cases, 2-bedroom condo units are not widely desired by the public, especially when you're a young single renter looking for ways to save money on fewer condo spaces.
3-bedroom condo for rent
You'll be thrilled to discover that there's enough area for 3-bedroom condo units to cater to almost all lifestyles. With a 3-bedroom unit, you won't have to ask your visitors to go when it's time to go to bed during your family reunions and sleepovers.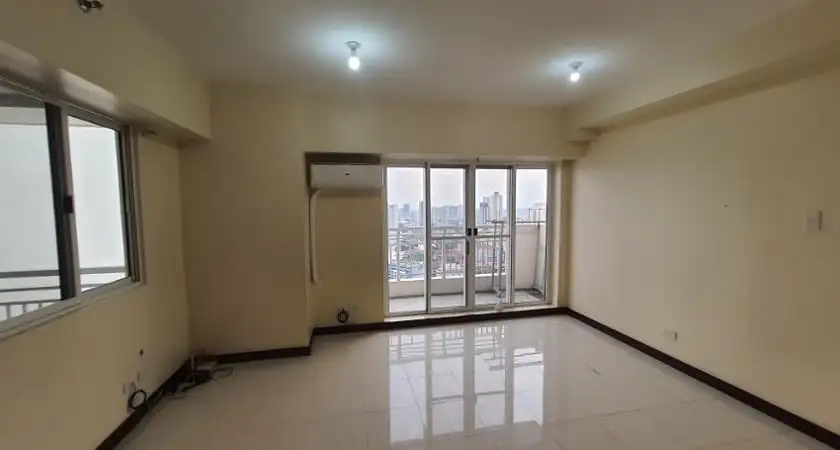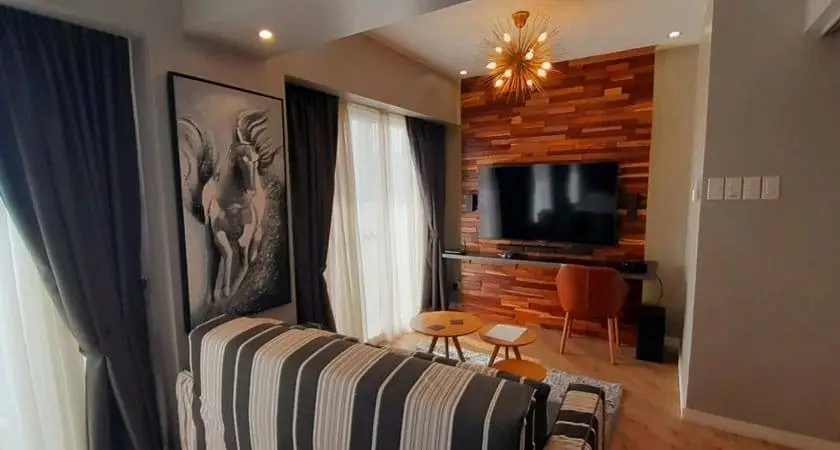 Pros of 3-bedroom condo for rent:
Extra rooms mean extra/more space - Although few buildings provide a 3-bedroom condo for rent, the extra room means you'll be able to accommodate the requirements of your daily lifestyle. Having an extra room for storage can be beneficial, as you will gather a significant amount of clothing, appliances, and things for leisure activities.
More space to welcome family and friends - With a 3-bedroom condo unit, you get to welcome friends and guests with no hassle. If you are thinking about starting a family, a second bedroom will come in handy for storing some stuff you'll be needing to cater to a growing family's needs.
A spacious place offers a much more comfortable setting for friends and family coming over for dinner or leisure.
Ultimate comfort - A 3-bedroom apartment, depending on the size of your family, would provide enough space for everyone to have their own privacy. Keeping a distinct location for the kids to play and work, as well as storage space will keep the condo unit organized. A work-life balance can be stressful at times, make sure to have a space for a more comfortable environment. If you have a growing family and you need to maintain a work-from-home setting, a 3-bedroom unit is an ideal choice for you.
Cons of 3-bedroom condo for rent:
More space to maintain - One thing to consider about getting a larger condo unit is that more maintenance is needed with larger condo units, you'll be more likely to maintain the unoccupied spaces.
Rent and utilities will probably be more expensive - Because of the high monthly condo dues, a condo costs more to own over time than a house. The fees collected from condo homeowners support the entire condo complex's operations and other maintenance costs. Should you want to know more about these condo fees, check out how to calculate condo costs.
Less privacy - Renting 3-bedroom condo units usually have less privacy than other types of units. This unit entails living in close quarters and sharing walls and spaces inhibits one's ability to appreciate privacy. Residents must suffer neighborly nuisances, as opposed to a 1-bedroom unit.
Choose a unit that gives you a sense of home
Before venturing into the ideal fully furnished space for you, it's important to settle in a unit that makes you feel like you're home.
DMCI Homes Leasing fully furnished condo units complement a young professional's lifestyle with the right homey grounding. With a fully furnished condo unit, you can convert any space to feel like home. Adding light fixtures, incorporating natural elements, or commissioning a custom storage. With a bit of adjustment, any fully furnished unit can easily have a sense of home.
Key takeaways
Overall, furnished condos for rent are making traction in the renting landscape. Here are some key takeaways before you finally decide on getting a fully furnished condo unit:
Determine the amount of space that you'll be able to fully accommodate. Relatively, fully furnished condos are a good alternative to hotels because they are less expensive but with similar amenities. However, consider whether you actually need one to prevent wasting money.
Prepare a budget setting. When looking for a place to rent, the rule of thumb is that the rent should not exceed 30% of your monthly income. Remember that fully furnished condos have higher monthly prices and security deposits than unfurnished ones, so plan your budget accordingly. You may have to compromise on some features, such as parking, but make sure that the cost is covered by other costs.
Carefully browse through DMCI Homes Leasing condo units for rent. DMCI Homes Leasing has a wide selection of currently available properties that you can choose from. You have the option to choose whether you want a 1 bedroom unit, a 2 bedroom, or a 3 bedroom. Before you delve deeper into the condo living aspect, make sure that you choose the right unit that can cater to your lifestyle and your family's needs.
To learn more about DMCI Homes Leasing's fully furnished condo units, log on to www.dmcihomes.com or call (632) 5324-8888. You can also check out https://leasing.dmcihomes.com/ for currently available condos for rent.
News and other updates are also posted on the company's official website and its social media accounts on Facebook, Twitter, Instagram, and YouTube.