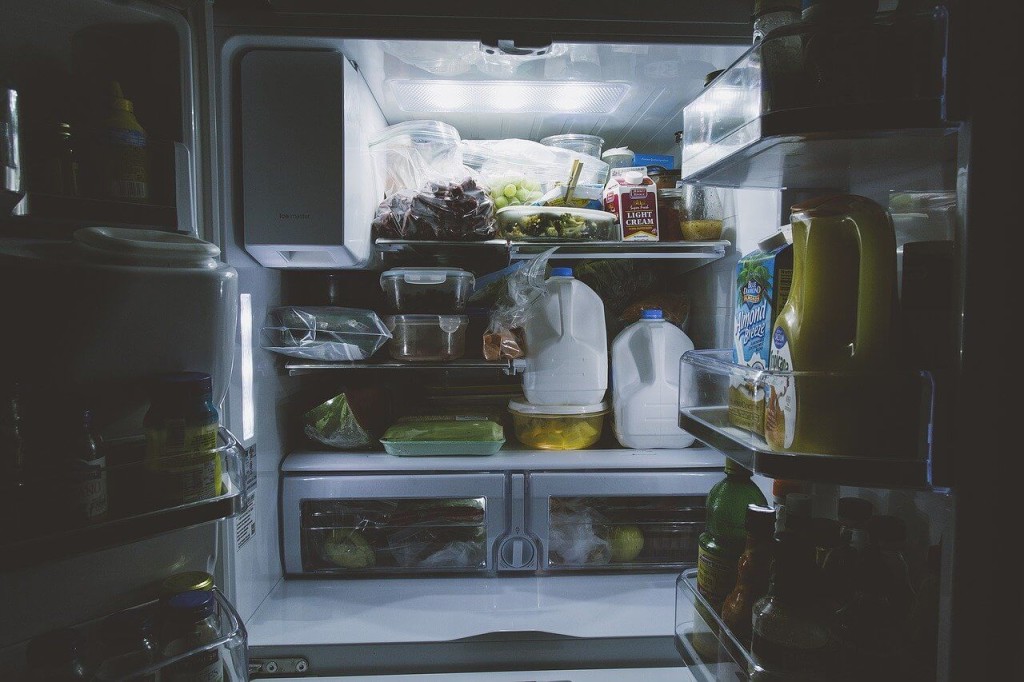 Photo courtesy of Pexels via Pixabay
Aside from the family reunions, bright lights, and gifts, one of the best things about the holidays is the food. Correct? You don't get that holiday gastric high all year round. There are a lot of parties to host or attend, which spells a rollercoaster ride of preparing food and storing them for later. 
One common problem people have with their refrigerator is that it's always too crowded and messy. Here are some tips you can use to keep your fridge organized and spacious:
Use small baskets as containers

Color code your food items

Use binder clips to stack bottles

Use a lazy susan 

Replace plastic containers with glass

Brush up on food storage guidelines

Upcycle your leftovers

Use cling wrap on your shelves

Use baking soda for cleaning

Use activated charcoal to deodorize

Is your refrigerator ready? Here are refrigerator hacks that can help you with your meal prep and storage.
1. Use small baskets as containers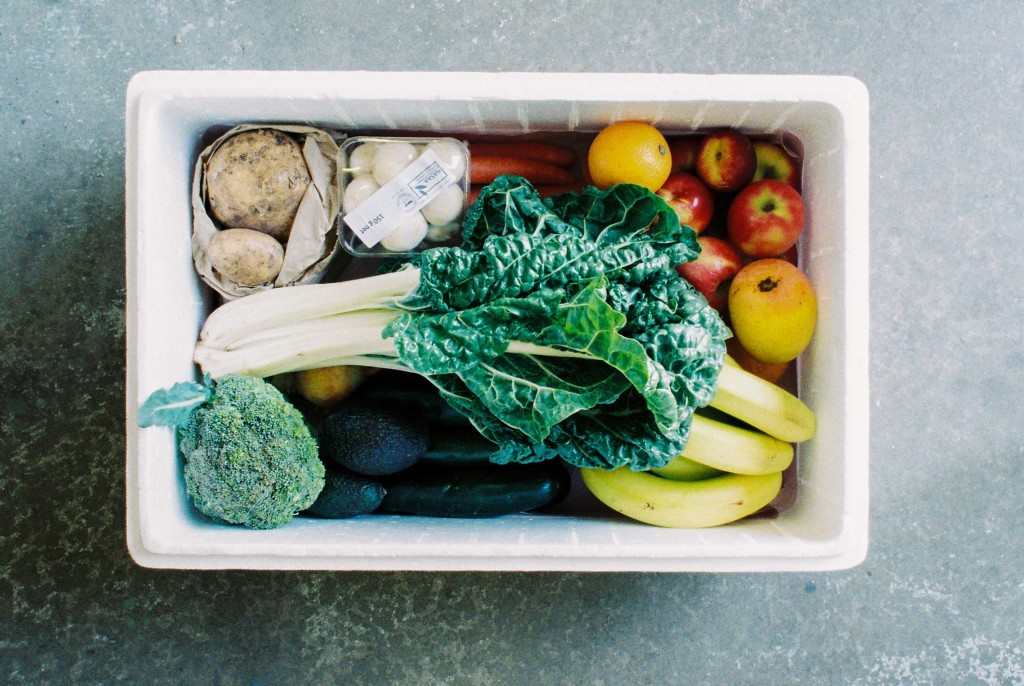 Photo courtesy of simon peel via Unsplash
To help you be more organized in stacking things in your fridge, use small labeled baskets to keep similar items together in one container. For example, bundle the condiments together apart from leftover chips and snacks. This will save you the time in shuffling through your refrigerator's shelves, trying to find one item because you'll know just where it is.
2.
Color code your food items
Another way to keep your fridge organized is to use color-coding to set food apart. For example, you can use a red container for food that needs to be urgently eaten lest they expire, and blue to refer to snacks that can be kept longer in the fridge. 
You can also label the sides of the container with dry erase markers with dates you stored them there to keep track of the time. This will come in handy with leftover food you'll store after the festivities. This practice can also be a plus when you're weighing the pros and cons of roommates, and you're wondering how to differentiate your food from your future roomie's.
3.
Use a lazy susan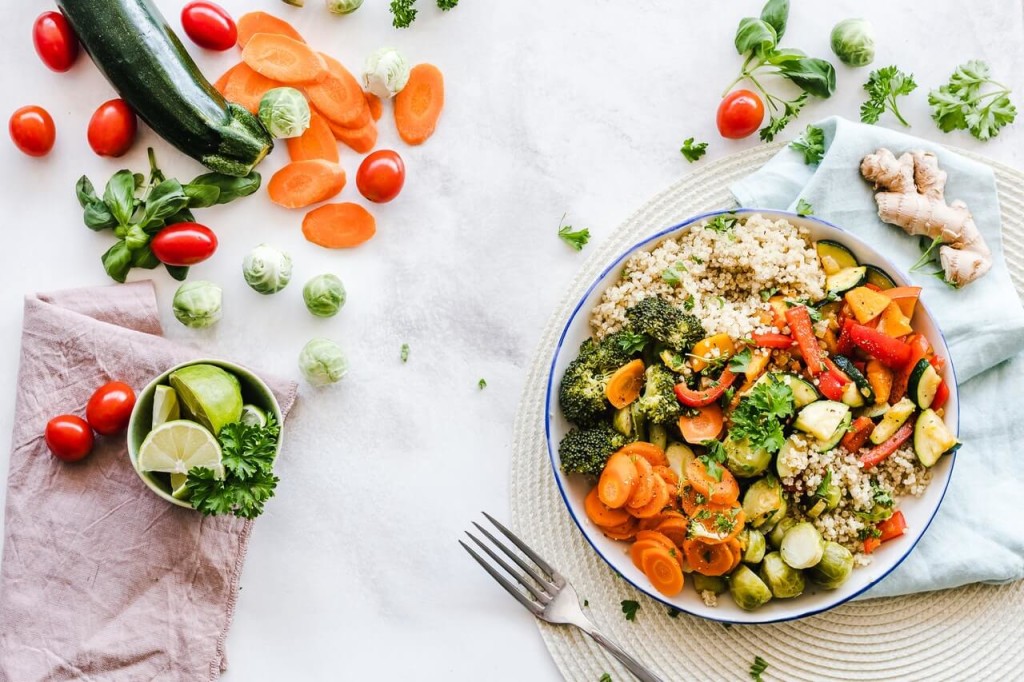 Photo courtesy of Ella Olsson via Pexels
If you're unfamiliar with what a lazy susan is, it's a rotating tray or turntable you can place on table setups, and in this case, your refrigerator. When your fridge is full to the brim (especially during the holidays), it's hard to take things out from the back. You can use a small lazy susan so you could rotate it to reach items quickly. This will cut the effort of taking everything in front out so you can grab the items behind them.
4.
Use binder clips to stack bottles
If you've got wine or soda bottles hanging around your fridge haphazardly, you can be opening that refrigerator door only to find rolling PET bottles. What you can do first is place your bottles horizontally to make the first layer. Second, put the clip binder into the bottom fridge tray grills to provide resistance for the bottles. After this, stack a few more bottles above your first layer and continue to make a small pyramid. This will keep your bottles organized and even make use of your refrigerator's vertical free space. 
5.
Replace plastic containers with glass ones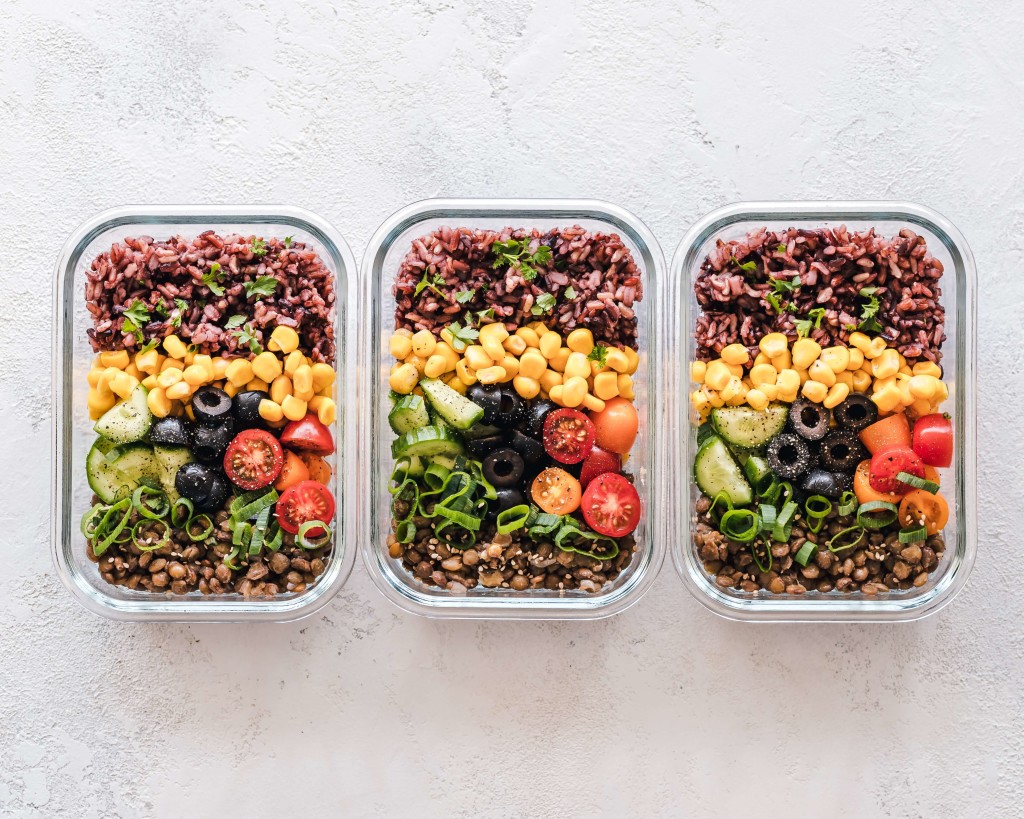 Photo courtesy of Ella Olsson via Unsplash
When storing food, especially for meal preparations, it's better to use glass containers rather than plastic ones. Glass containers are made up of nonporous material, which means it doesn't absorb food particles and germs. It's also good with hot and cold temperatures, which means you can easily pop it in the microwave oven after just being taken out of the fridge.
Glass containers are also the greener alternative because unlike plastic containers that can't be used for a long time, glass containers can be recycled over and over again and will remain clean enough to handle. Not to mention, plastics are made up of chemicals like BPA that can be harmful to you when it mixes in with your food after the plastic has been used for a long time.
6.
Brush up on food storage guidelines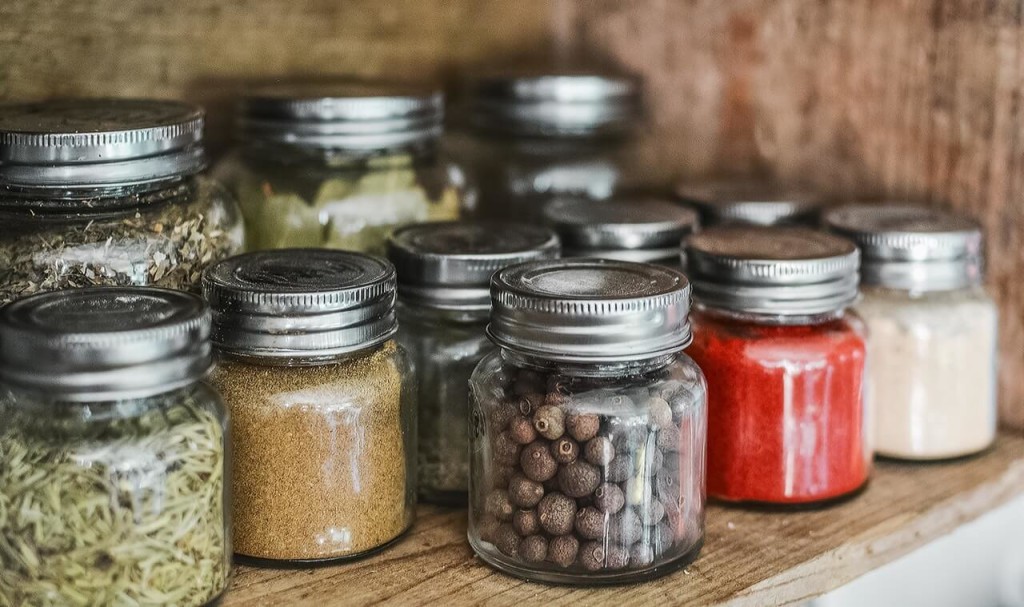 Photo courtesy of Pixabay via Pexels
Before you start meal prepping or storing, you should first read up on refrigerator and freezer guidelines to know how long a type of food should stay in your fridge. It's one thing to keep track of how long you've had meals in your freezer, but you should know what types can be kept for a certain amount of time. Not all foods have the same longevity in the fridge—after all, that ham can't be stored as long as that pasta.
7.
Upcycle your leftovers
Spice up your holiday leftovers! One thing you can also do to make leftover food last well is to revamp them. You can try reinventing your stored food into new meals so you won't get stuck with the same old food you stored for days. You'll be encouraged to eat them and not let them get stuck inside the fridge for long. 
8.
Use cling wrap on your shelves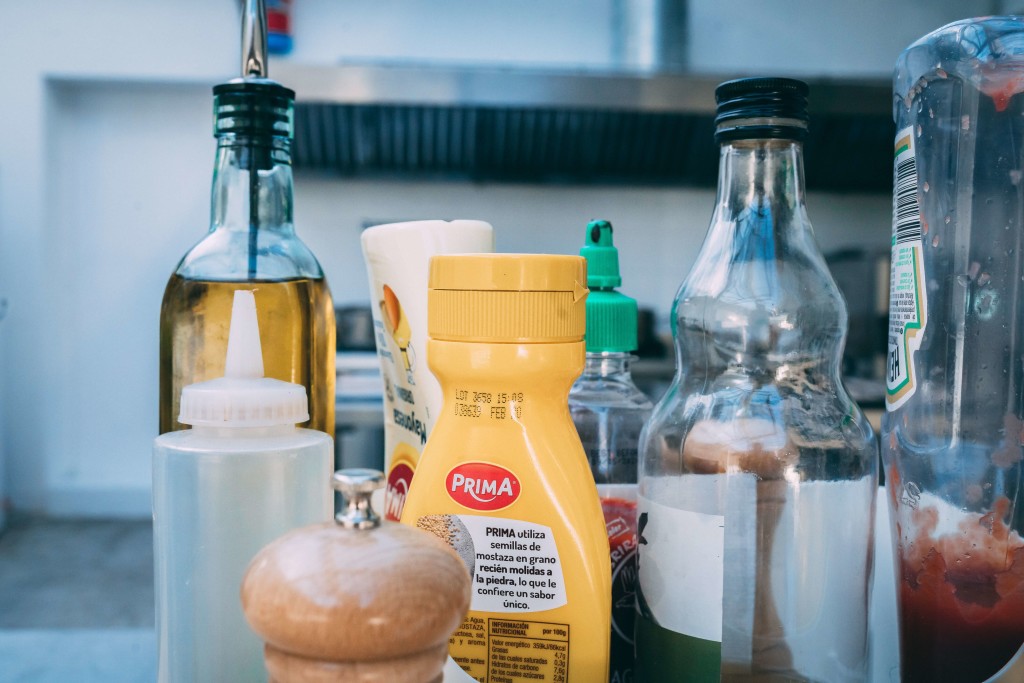 Photo courtesy of Inigo dela Maza via Unsplash
Spills are unavoidable in the fridge; it can stink up the whole refrigerator and contaminate the food in it. You should always wipe away spills as soon as you see them. But you can also put cling wrap on your fridge partitions and just peel it away if it gets dirty.
9.
Use baking soda for cleaning
Using soap or detergent to clean your fridge will make your food absorb soapy scent. Use baking soda with hot water instead of disinfecting your refrigerator. It's a natural anti-bacterial and will also get rid of the funky fridge smells.
Here's what you can do: wipe the refrigerator interior with a mix of 2 tablespoons baking soda and one-quarter hot water. Rinse with a damp cloth, then dry with a clean towel. This will get the job done to clean your refrigerator, make it smell nice, and even make your food last longer.
10.
Use activated charcoal to deodorize your fridge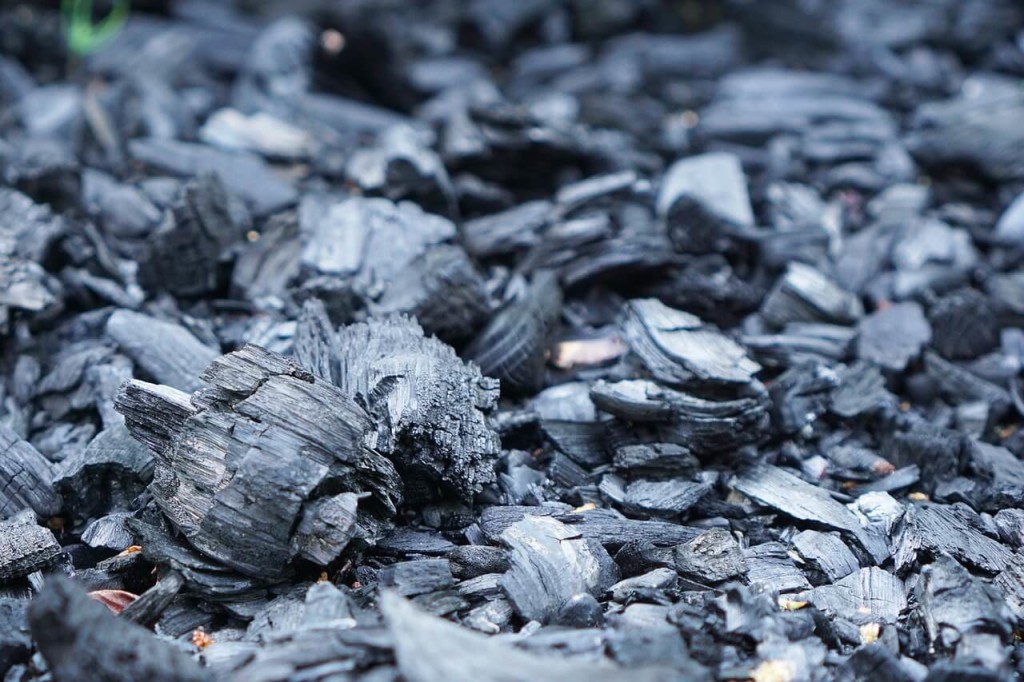 Photo courtesy of Pixabay via Pexels
Storing different kinds of food can make your fridge smell all weird. One way to tone down the odor is by using activated charcoal to deodorize your refrigerator. Place activated charcoal pellets in an open container and stocked it inside the fridge. 
Although activated charcoal is a popular beauty product that many use to clean their skin, you can find activated charcoal for cleaning in online shops and local grocery stores. It may not be the go-to cleaning agent, but it's the best way to clean.
The holidays are around the corner, which means you've got a lot of preparing and eating to do, and if you're lucky, you get to save some food and store it for later. Now that you know the basics for storing holiday food will be more comfortable and open your fridge for a snack won't be that much of a hassle.