Christmas is a holiday celebrated by many across the globe. Wherever you may be on December 25th, we're sure you're celebrating one way or another. But have you ever wondered how other countries prepare for Christmas? Like us here in the Philippines, many countries celebrate with a Christmas family vacation or a hearty feast with friends and family. Each country has its own traditional holiday meal. After all, food plays an essential part in our traditions, especially for Christmas.
If you're looking to celebrate the holidays differently this year, you need not leave the comfort of your home. Get a taste of how other countries celebrate Christmas by whipping up their traditional meals for Christmas dinner! Here are some of the meals from different countries to give you an idea of what to cook for Noche Buena.
1. Roasted turkey from the United Kingdom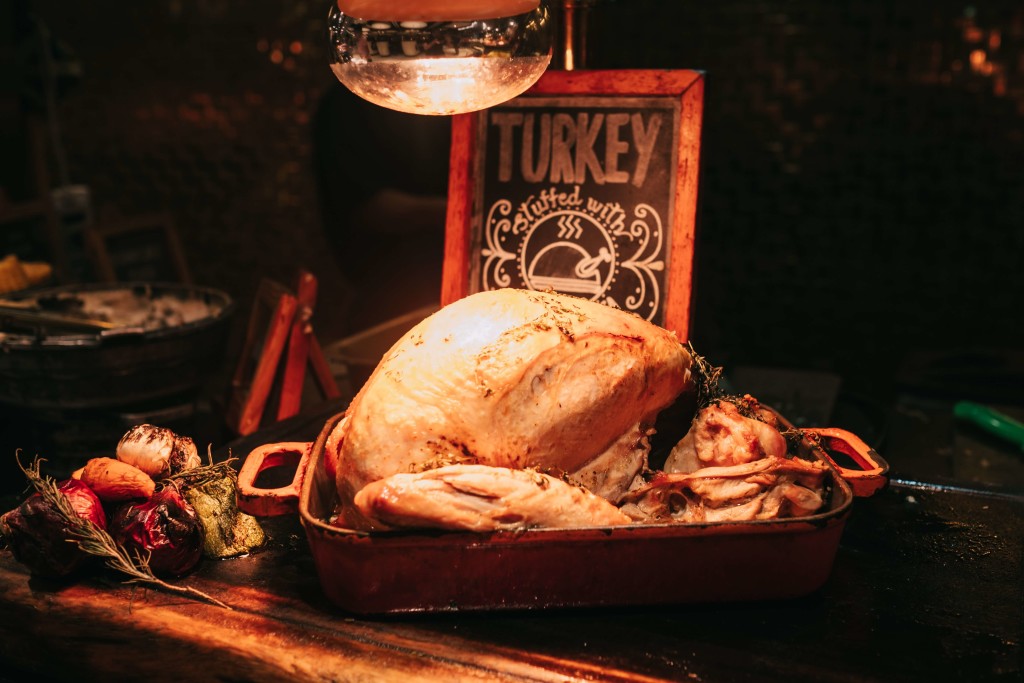 Photo courtesy of SJ Baren of Unsplash
The Western part of the globe loves Christmas turkey for the holidays. Excite your taste buds by giving this savory meal shot for your Noche Buena.
Cooking Time:
4 hours and 15 mins 
Serves:
6 people 
What you need: 
One whole turkey (around 5 kilos) 

120 grams of softened butter

1 lemon 

Sea salt and pepper 

1 sliced celery stalk 

1 carrot, roughly chopped 

1 bunch of thyme 

1 bunch of parsley

60 ml of white wine 
Here's how to cook roasted turkey: 
1. Before anything else, preheat the oven to 220°C.
2. Remove the neck and giblets of the turkey and place it in a separate pot with 200 ml water, celery stock, carrot, and herbs. Bring to a boil and simmer aside.
3. Place the turkey in a roasting tin. Slide your hand between the skin and breast meat to loosen. After that, spread some butter unto the breast meat and skin. Season with a pinch of sea salt.
4. To keep the turkey moist during the roasting time, place a lemon (cut in half) in the cavity of the turkey.
5. Roast for 30 minutes or until turkey becomes golden brown. After that, remove the turkey in the oven, then brush with another layer of butter. Stuff the turkey's cavity with your choice of stuffing.
6. Bring oven heat down to 180°C. Roast turkey again and continue to smear butter every 30 to 40 minutes until turkey is fully cooked.
7. To make the gravy, get the turkey broth and strain, make sure to press through the cooked vegetables.
8. Pour the liquid in the roasting tin you used and stir to get the brown bits from the tin. Add white wine to the mixture. Strain again and reheat.
There you have it, turkey for Christmas dinner!
2. Baked oysters from France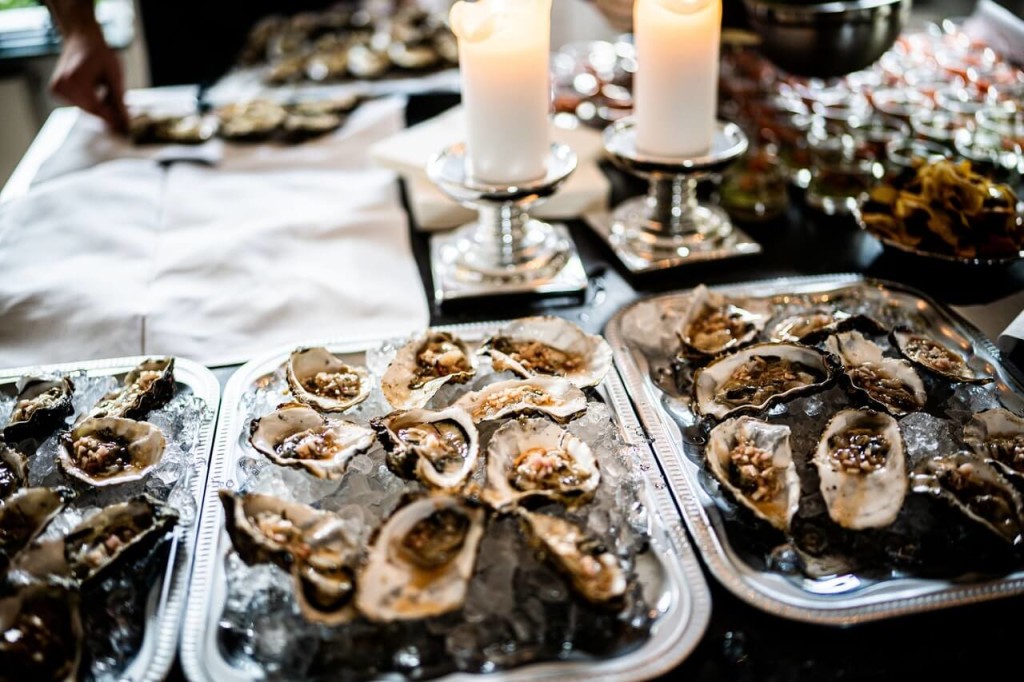 Photo courtesy of Rene Asmussen via Pexels 
Serve some savory seafood for Christmas dinner by getting ideas from the traditional baked oyster dish from France! 
Cooking Time: 1 ½ hour
Serves: 5 to 6 people
What you need:
3 dozens of shelled oysters 

1 finely chopped onion 

½ cup cubed butter 

9 ounces of fresh spinach

1 cup grated cheese 

1 tablespoon of lemon juice 

Salt  and pepper, to taste 
Here's how you can make baked oysters: 
1. Remove the oysters from the shells, reserve the bottom part of the shell for later.
2. In a non-stick pan, saute onions in butter. Add the spinach and cook until leaves are wilted. Remove pan from heat and add the grated cheese, lemon, and pepper.
3. Spread salt in a baking pan. Press the oyster shells in the baking pan. Place back the oysters on the shells. Top each one with 2 teaspoons of the spinach mix.
4. Bake for six to eight minutes in a 450°C preheated oven.
3. Home-made KFC chicken from Japan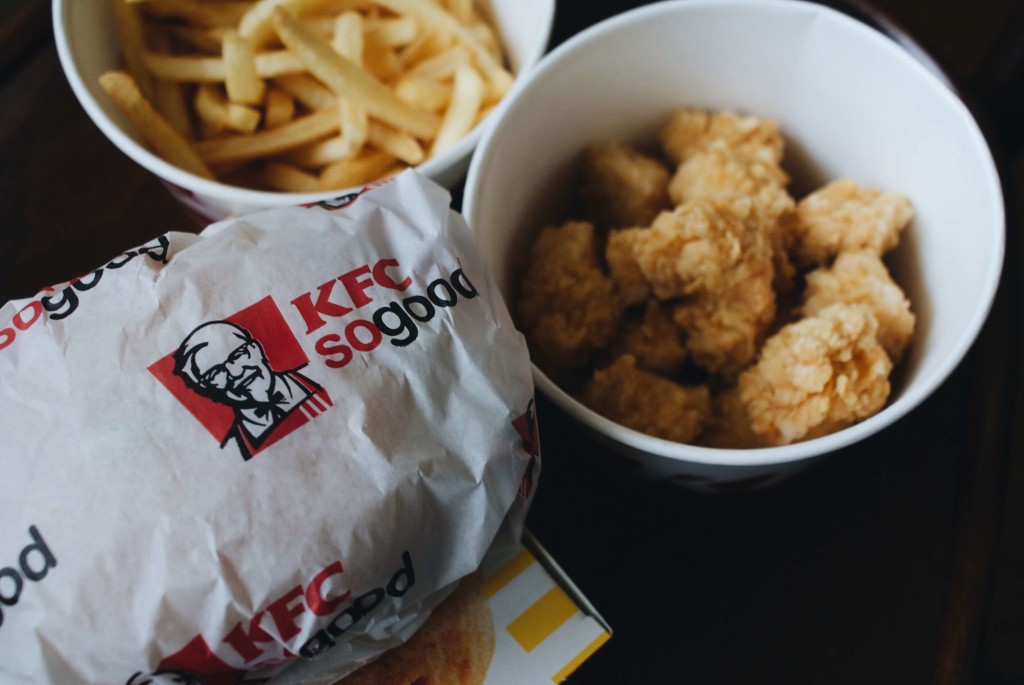 Photo by Aleks Dorohovich of Unsplash
Believe it or not, the world-famous KFC chicken is a traditional holiday meal for Japanese families. Here's how you can recreate the recipe from your own kitchen:
Cooking Time: 1 hour and 45 minutes
Serves: 4 people
What you need: 
1 whole chicken, chopped into 10 pieces 

2 cups all-purpose flour 

⅔ tablespoon salt 

½ tablespoon dried thyme leaves 

½ tablespoon dried basil leaves 

⅓ tablespoon dried oregano leaves 

1 tablespoon celery salt 

1 tablespoon ground black pepper 

1 tablespoon dried mustard 

3 tablespoons paprika 

2 tablespoons garlic salt 

1 tablespoon ground ginger 

3 tablespoons of ground white pepper 

1 cup buttermilk 

1 egg

Vegetable oil 
Here's how to prepare home-made KFC chicken: 
1. Add all herbs and spices in a food processor until they're all mixed well. Add flour and mix.
2. In a separate bowl, add buttermilk and egg and whisk well.
3. Soak the chicken in buttermilk mixture for 20 to 30 minutes.
4. After that, remove the chicken from the mixture and allow excess buttermilk to drip.
5. Dredge the chicken in the dry mixture. Let it rest for 30 minutes.
6. Fry the chicken in a deep fryer for 15 to 18 minutes at 350 degrees.
4. Hangikjot from Iceland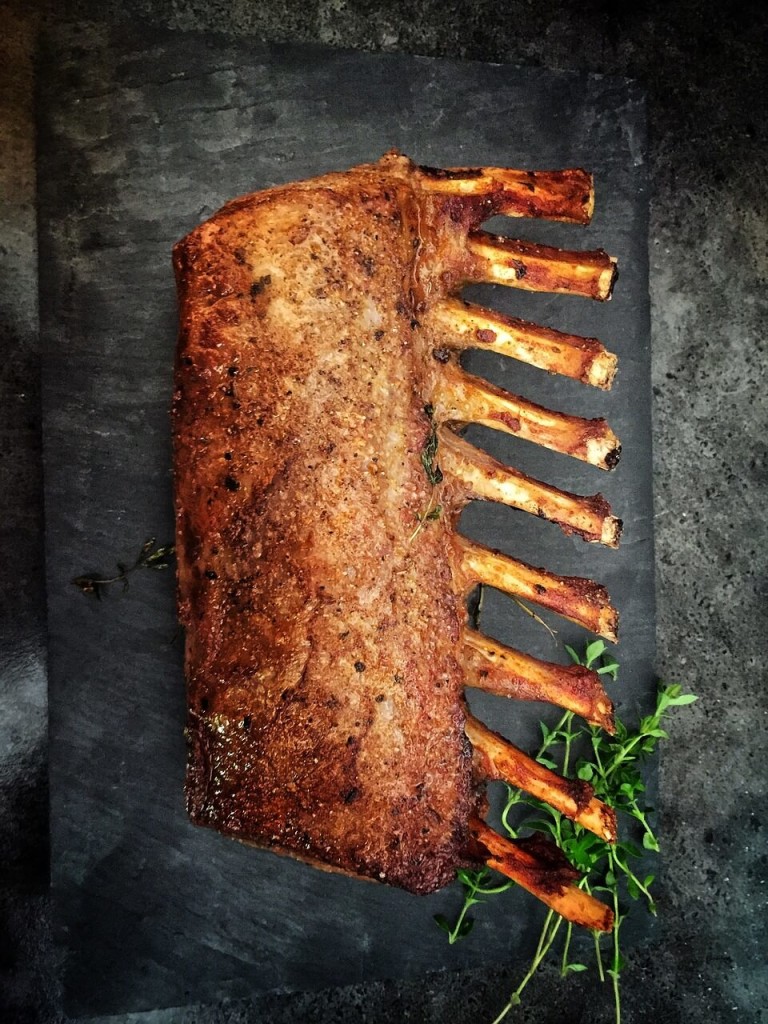 Photo Courtesy of Pascal Claivas via Pixabay
Hangikjot means roasted lamb in the Icelandic language. It is one of the traditional Christmas meals in Iceland. Here's how you can bring Iceland to your Christmas dinner table. 
Cooking Time: 1 hour
Serves: 4 to 6 people
What you need: 
1 leg of lamb 

Ground pepper and salt, to taste 

2 tablespoons butter 

2 tablespoons of flour 

3 cups of water 
Here's how to make Iceland-inspired roasted lamb:
1. Preheat oven to 425 degrees celsius. Season the lamb leg with pepper and salt.
2. Place the lamb on a roasting pan, add a cup of water. Roast the lamb for 15 to 20 minutes
3. Add another cup of water into the roasting pan, and lower the oven heat to 325 degrees and let the lamb roast for another hour.
4. For the lamb's gravy, melt butter in a saucepan. Add in the flour and two cups of the lamb broth, whisk until smooth.
5. Fondue Chinoise from Switzerland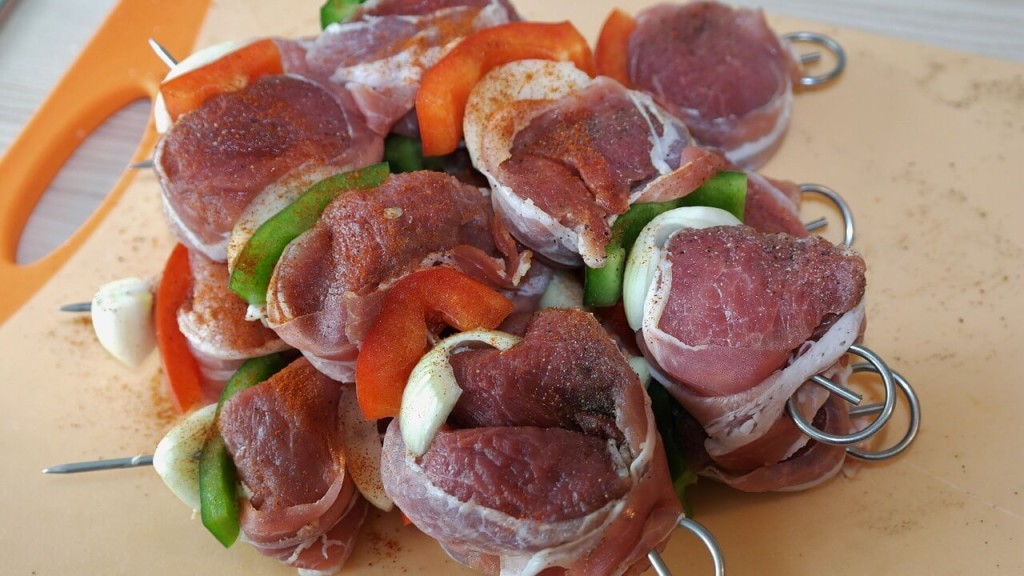 Photo courtesy of Rita E via Pixabay 
This is basically thin slices of meat placed in skewers which you and your family can enjoy with a bowl of beef broth during your holiday staycation.
What you need:
1 liter of beef stock

1 bay leaf 

1 clove of garlic 

Sprigs of thyme and rosemary 

1 shot of brandy
How to cook the broth:
1. Boil the stock with the bay leaf, clove, thyme, and rosemary for one hour.
2. Before serving, add in one shot of brandy into the broth and boil.
3. Serve the broth in a fondue pot to keep in hot during Christmas dinner.
6. Risalamande from Denmark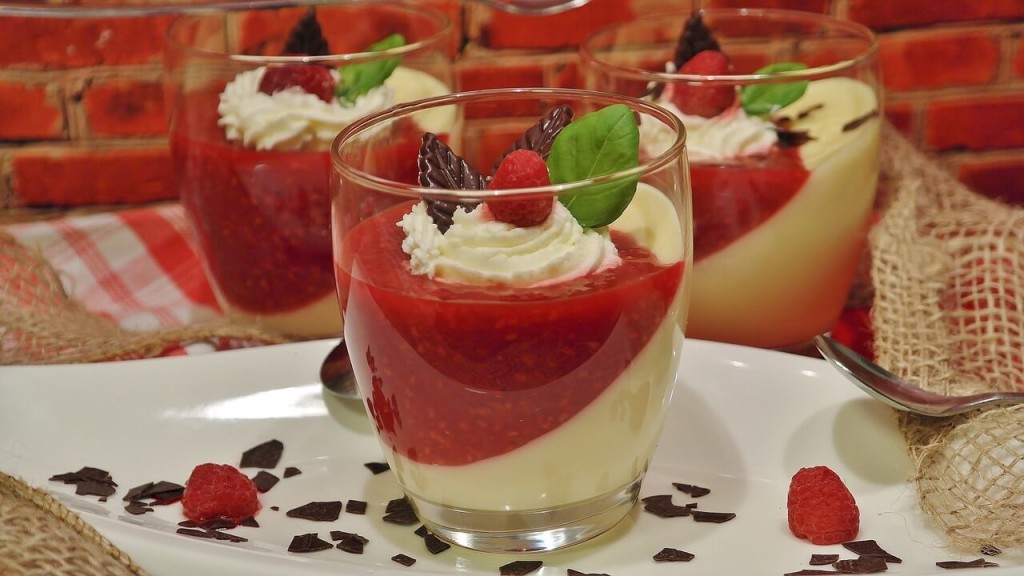 Photo courtesy of Rita E via Unsplash
This famous Danish ice pudding is perfect for your hearty Noche Buena this year! It's a good option for vegetarians in the family, too. 
Cooking Time: 1 hour 20 minutes
Serves: 12 people
What you need:
2 cups of whole milk 

3 cups of skimmed milk 

10 tablespoons sugar 

1 cup risotto rice 

1 vanilla bean

1 cup of crushed almonds 

1 cup heavy cream 

1  jar of cherries (with syrup) 

¼ cup of cherry flavored liquor 

1 whole almond 
Here's how to cook it: 
1. Place the milk, 6 tablespoons of sugar, and rice in a saucepan and bring to a boil
2. Reduce the heat and with continuous stirring for 30 to 40 minutes, wait for the rice to become tender and for the mixture to thicken.
3. Let the mixture cool completely. Add the chopped almonds and the whole almond in the mixture.
4. In a separate bowl, add in heavy cream and two more tablespoons of sugar. Mix until the texture becomes stiff.
5. Add the vanilla seeds and then cream to the rice pudding mixture. Cover and refrigerate for four hours.
6. For the sauce, drain the cherries from the syrup. Put the syrup in a saucepan and add two tablespoons of sugar, add cornstarch and stir until it boils. Reduce heat
7. Add the cherries and the liquor in the pan and let mixture simmer while occasionally stirring for 5 minutes.
8. Serve rice puddings in a bowl, topped with warm cherry sauce.
7. Avgolemono Soup from Greece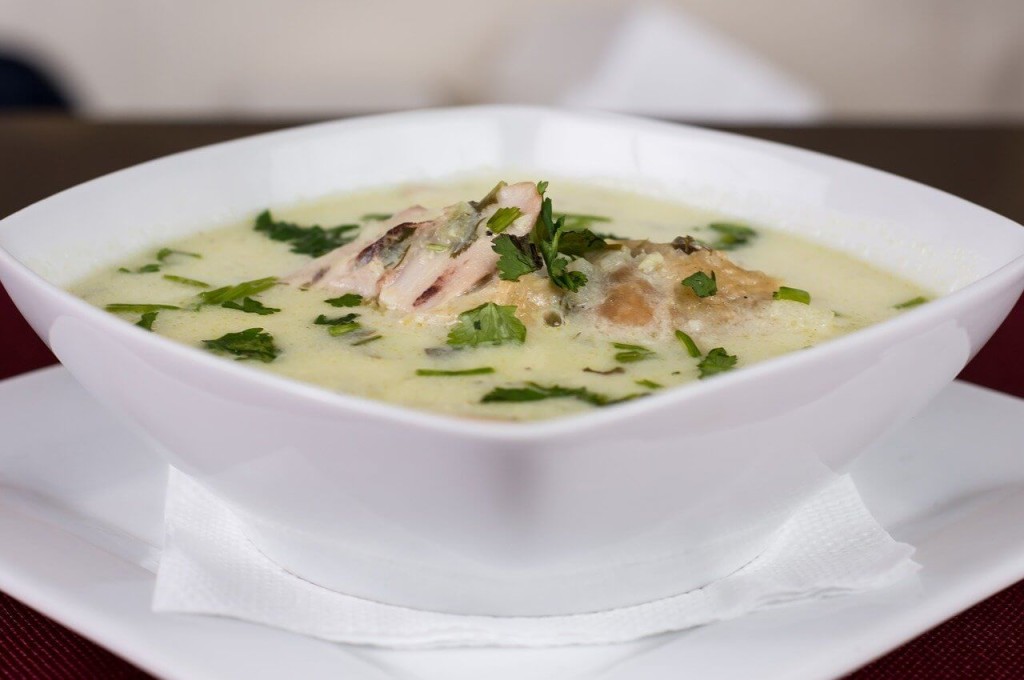 Photo courtesy of Christo Anestev of Pixabay
Chicken soup with a tangy twist? Our friends from Greece have that for their Christmas dinner! Here's how you can make it. 
Cooking Time: 30 minutes
Serves: 6 to 8 people
What you need:
2 tablespoons of extra virgin olive oil 

1 cup chopped onion 

5 cups chicken stock

½ cup of rice 

1 pound of sliced skinless chicken breast 

Salt, to taste

3 tablespoons lemon juice 

3 eggs 

Parsley 
Here's how you can make it: 
1. Cook the rice in salted water
2. Saute onions in a pan of olive oil. Add chicken stock and one cup of water and let it simmer.
3. When the rice is nearly done and has a firm texture, drain the boiling water and add the rice into the chicken broth.
4. Add the chicken breast into the pot. Let it cook for five to eight minutes. Add salt to taste.
5. Beat the three eggs in a separate bowl, add the lemon juice into the eggs and mix.
6. Add the egg-lemon mixture into the soup while mixing vigorously.
7. Serve in a bowl and garnish parsley on top.
8. Tangyuan from China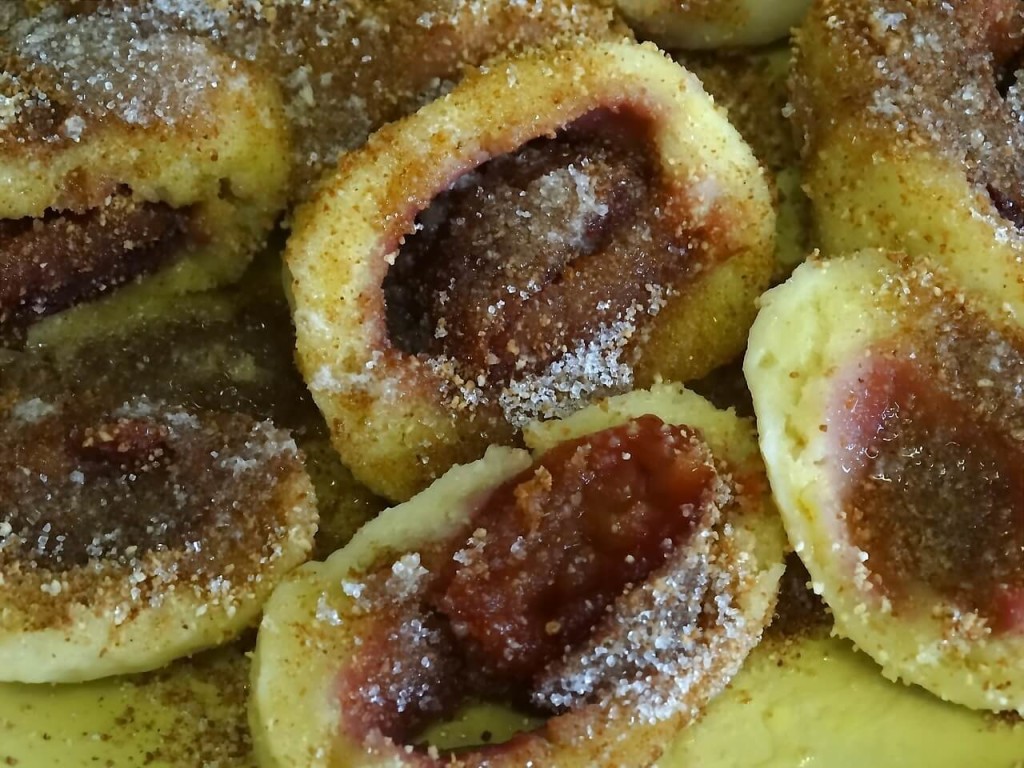 Photo courtesy of Pixabay via Pixabay
Want to bring something sweet and sticky to the Christmas dinner table? Check out these small yet flavorful dumplings from China! 
Cooking TIme: 30 minutes
Serves: 3 people
What you need: 
½ cup toasted black sesame 

½ cup sugar (as needed) 

⅛ teaspoon of sat 

80 ml of butter 

2 cups of glutinous rice flour 

¼ cup of hot water 

¾ cup of cold water 
Here's how to make it: 
1. Ground the toasted black sesame into powder and mix it with salt and sugar.
2. Add butter and mix well. Place in the fridge for one hour until it slightly hardens.
3. To form the dough, place the sticky rice flour in a bowl, add boiling water in the center and wait for 10 minutes. Add cold water into the mixture.
4. Grasp to form a dough and keep kneading the mixture until it smoothens. Shape the dough into a log
5. Take one piece of dough and shape it into a bowl. Then add in ½ tablespoon of sesame filling. Seal it completely. Repeat until necessary.
6. In a separate bowl, bring water to a boil — cook the dumplings one to two minutes after they float on the surface.
7. Scoop out the dumplings with the soup and add sugar or syrup
9. Bulgogi from South Korea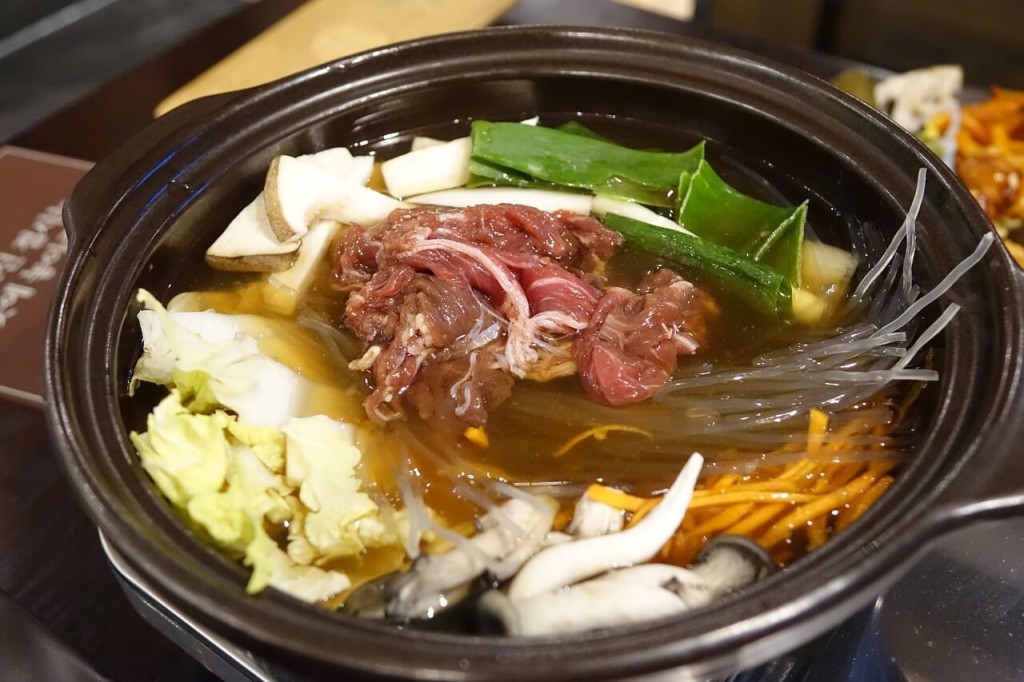 Photo courtesy of Hyun Chun Kim of Pixabay
Know any fans of Korean music and culture? Bring a glimpse of South Korea to the table this Christmas with this traditional Bulgogi meal. 
Cooking Time: 1 hour and 15 minutes
Serves: 4 to 6 people
What you need: 
1 ½ pound of thin cut beef sirloin steak 

¼ yellow onion, thinly sliced 

2 green onions, chopped 

⅓ cup of soy sauce 

3 tablespoons of white sugar 

2 tablespoons of toasted sesame seeds 

3 cloves of minced garlic 

1 tablespoon sesame oil 

¼ teaspoon red pepper flakes

¼ teaspoon minced fresh ginger 

⅛ teaspoon ground black pepper 

Honey, to taste 
Here's how to make your own bulgogi:
1. Place the yellow onion, green onion, soy cause, sugar, sesame seeds, garlic, sesame oil, red pepper flakes, ginger, and black pepper in a bowl. Mix well.
2. Add in the steak slices into the marinade. Let it soak for around an hour.
3. In a non-stick pan on medium heat, cook and stir the steak and marinade. Once the steak is cooked through, add in honey to caramelize the steak.
4. Garnish the bulgogi with green onions before serving.
10. Svineribbe from Norway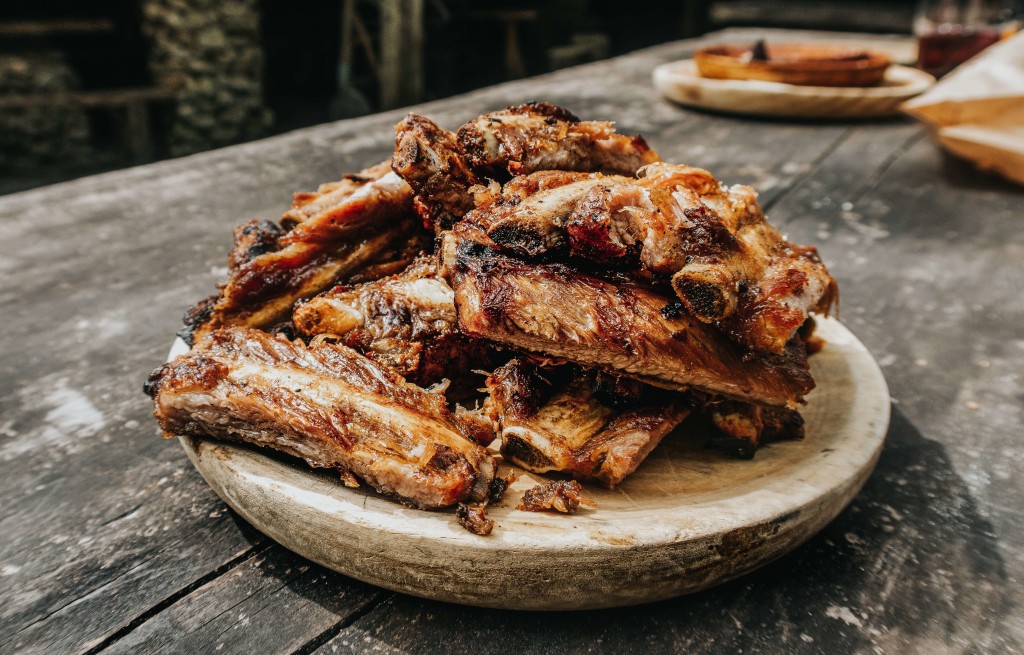 Photo courtesy of Arturo Rey via Unsplash 
Want to put a twist on your ribs for Christmas? Check out this recipe from the folks in Norway! 
Cooking Time: 60 mins
Serves: 4 people
What you need: 
2 kg pork ribs 

3 teaspoons salt 

2 teaspoons pepper 

200 ml of water 
Here's what you need to do: 
1. Saw through the bone of the rib to make it easier when pulling ribs apart during Christmas dinner.
2. Rub the ribs with a generous amount of salt and pepper, and cover it with foil. Best to let the ribs rest for two to three days before roasting.
3. Place the ribs in a roasting dish with the rind up. Place a small plate under the meat to get rid of the melted fat during the roasting time.
4. Pour 200 ml of water in the roasting dish. Cover the ribs with foil
5. Roast the ribs in the oven at 230 degrees. After 30 to 40 minutes, remove the foil and lower the heat to 200.
6. Continue to roast the ribs for 1 ½ hour or more. Once cooked, let it rest for 20 minutes
11. Ciorba de Perisoare from Romania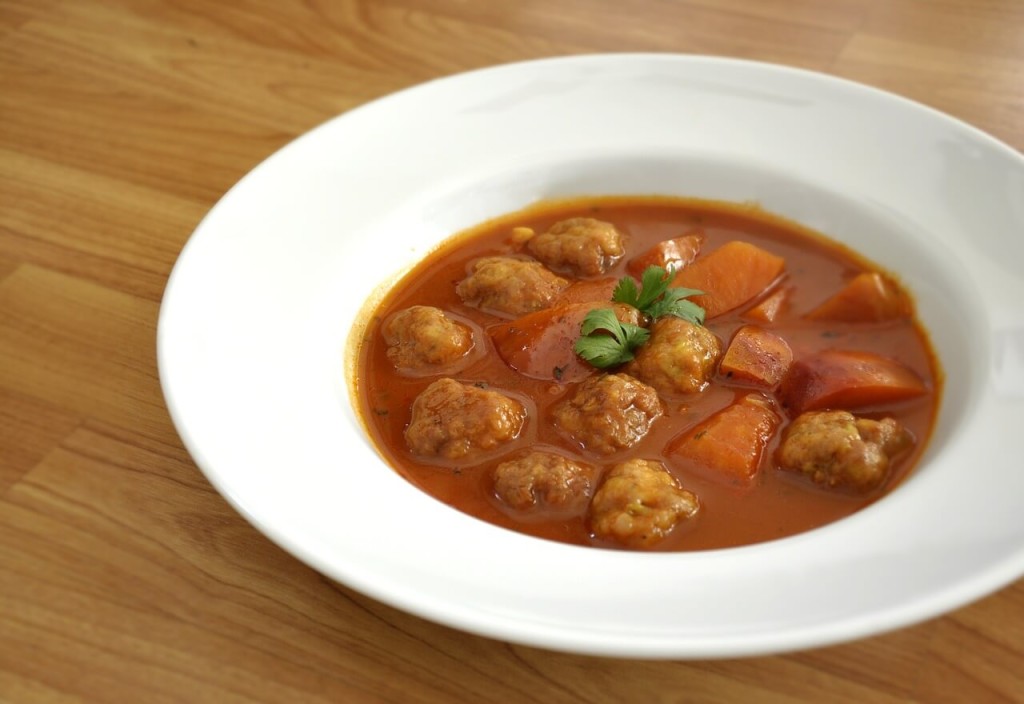 Photo courtesy of tkeawkin of Pixabay
Looking for something to beat the cold holiday weather? This hearty soup from Romania will sure warm our hearts this Christmas. 
Cooking Time: 2 hours
Serves: 4 to 5 people
What you need: 
1 pound of ground beef 

1 tablespoon oil 

3 grated carrots 

1 chopped red bell pepper 

1 chopped red onion 

1 grated parsley root 

3 quarts water

2 chopped tomatoes 

3 stalks of celery cut in half 

½ finely chopped onion 

2 eggs, whites, and yolks must be separated

¼ cup rinsed medium-grain rice 

2 tablespoons all-purpose flour 

1 pinch of dried dill weed 

1 teaspoon lovage leaves 

1 teaspoon garlic and herb seasoning blend 

1 whole lemon juice 

8 ounces carton sour cream 
Here's how you can make it:
1. Heat the oil in a pot on medium heat. Add in the carrots, red bell pepper, red onion, and parsley root. Cook and stir for 10 to 15 minutes until the vegetables soften.
2. Pour in water and add tomatoes and celery. Simmer for 30 minutes
3. In a separate bowl, mix the ground beef with ½ onion, egg whites, rice, flour, dill, salt, and pepper.
4. Wet your palms and roll beef mixtures into balls. Drop these meatballs in the pot. Cook for 30 to 35 minutes or until meatballs are fully cooked.
5. Stir in the lovage, garlic herb seasoning, ½ teaspoon of dill, and parsley. Once done, remove from heat and add in lemon juice.
6. In a separate bowl, mix sour cream and egg yolks. Stir into the soup. Let the soup rest for 15 minutes.
This Christmas season, celebrate unity and diversity by embracing the cultures of other countries for the holidays. Get a glimpse of the festive feeling around the globe by gathering with your family and enjoying these traditional meals this Christmas day.