This early into the season, you should now be planning for your Christmas parties. In a normal Filipino setting, parties pop up here and there during the Christmas season—from business parties to the annual barkada Christmas party—you best be prepared physically, mentally and financially. 
Most parties during Christmas call for contributions from its attendees—some through monetary contributions, while others opt for the potluck scheme. Here are some potluck party snack ideas that are easy to make: 
1. Easy Cheese Board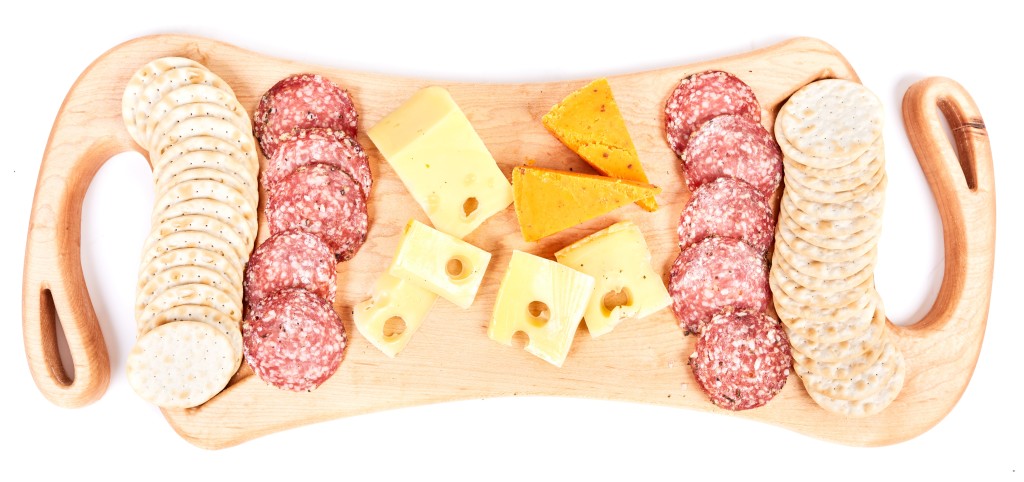 Photo courtesy of Mathew Schwartz via Unsplash
Who doesn't love a good plate of cheese at a party, especially when wine is involved? It's not just about the typical block of cheddar cheese you see in the grocery; get some aged cheese with a good glass of wine. 
Here's what you need to make it: 
300 grams of green grapes (ripe grapes would do too) 

A packet of biscuits 

200 grams of Gouda cheese 

200 grams sharp cheddar cheese 

100 grams of Blue Cheese 
You can arrange these on a platter and drizzle olive oil on the cheese slices. This is best paired with a glass of wine which you and your friends can enjoy during your deep talks after the party. 
2. Filipino Spring Rolls (Lumpiang Shanghai)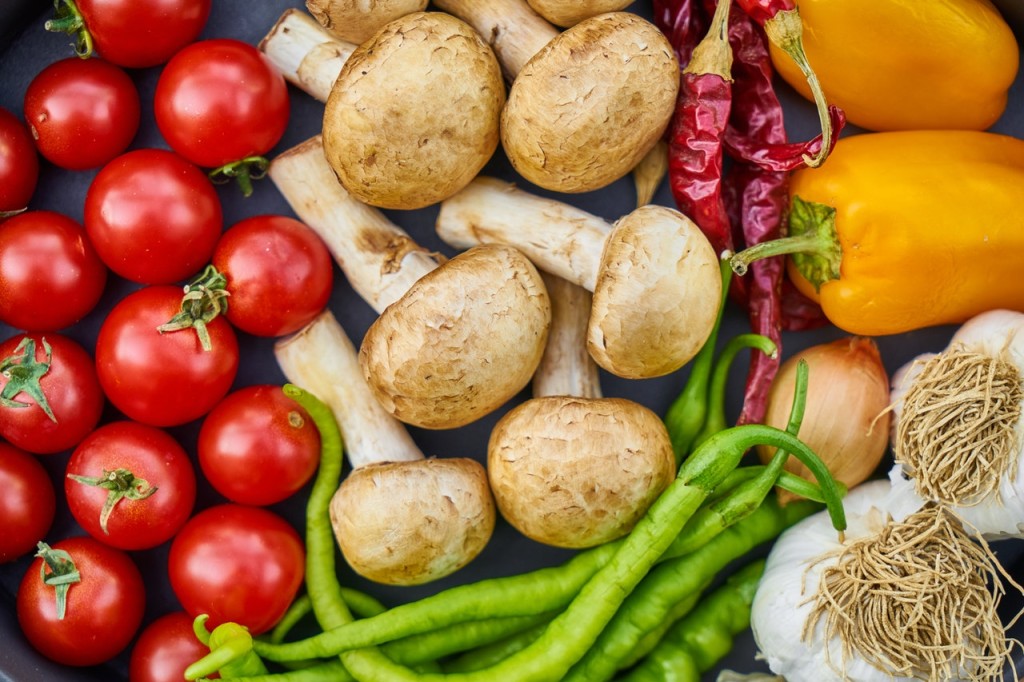 Photo courtesy of Engin Akyurt via Pexels
You've probably seen a lot of memes online on how a Filipino cannot resist Lumpiang Shanghai at any gathering. Office Christmas parties are no different. 
Lumpiang Shanghai is a classic Filipino dish that can be eaten on its own or with rice (or pancit, spaghetti—you name it). Here's what you need to make this Filipino favorite:
1 kg. ground pork 

500 grams ground shrimp 

2 cloves of mashed onions 

100 grams chopped celery

100 grams minced carrots 

1 egg, beaten

60 pcs. lumpia wrappers

Salt and pepper, to taste
Carefully mix the ground pork and shrimp with the vegetables and the beaten egg. Add salt and pepper. The next step is to fill the lumpia wrappers with the mix and deep fry them to a golden brown. This can be paired with sweet chili sauce or tomato or banana ketchup. 
Remember, it's not a Filpino party if there is no lumpiang shanghai. So you may want to consider this as the first option for your potluck. 
Christmas Tip: Plate the lumpiang shanghai on a tree tower, and dress it up with green leaves and small tomatoes as ornaments, 
3. Fried Potato Balls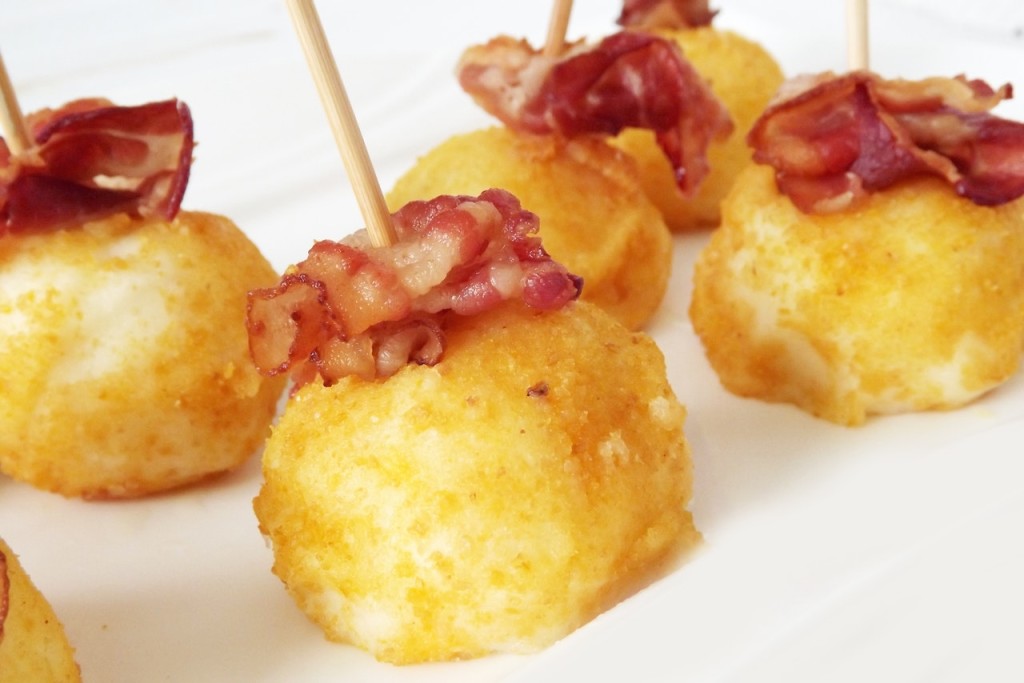 Photo courtesy of Rosali Iraheta via Pexels
Filipinos love fried food. So to put a twist on everyone's favorite french fries, turn them into fried potato balls! Here's what you need: 
3 potatoes, mashed and peeled 

⅓ cup bacon, cooked

2 tbsps. minced garlic 

⅔ cup shredded cheddar cheese 

2 eggs, beaten 

2 tbsps. sliced chives 

2 cups panko or breadcrumbs 

Salt and pepper, to taste 
After boiling the potatoes to soften them, mash them using a potato masher. Mix the mashed potatoes in a bowl with the sliced bacon, cheddar cheese, and chives. Add salt and pepper, to taste.
Using a small cookie scooper, scoop a ball of the mashed potato mixture and roll it into a ball with your hands. Drop it in the egg bowl and then in the bread crumbs. Deep fry for 3 minutes or until golden brown. Drench the excess oil of the potato balls with a paper towel-lined plate. Serve in a shallow bowl with your favorite dip.
4. Bread Pizza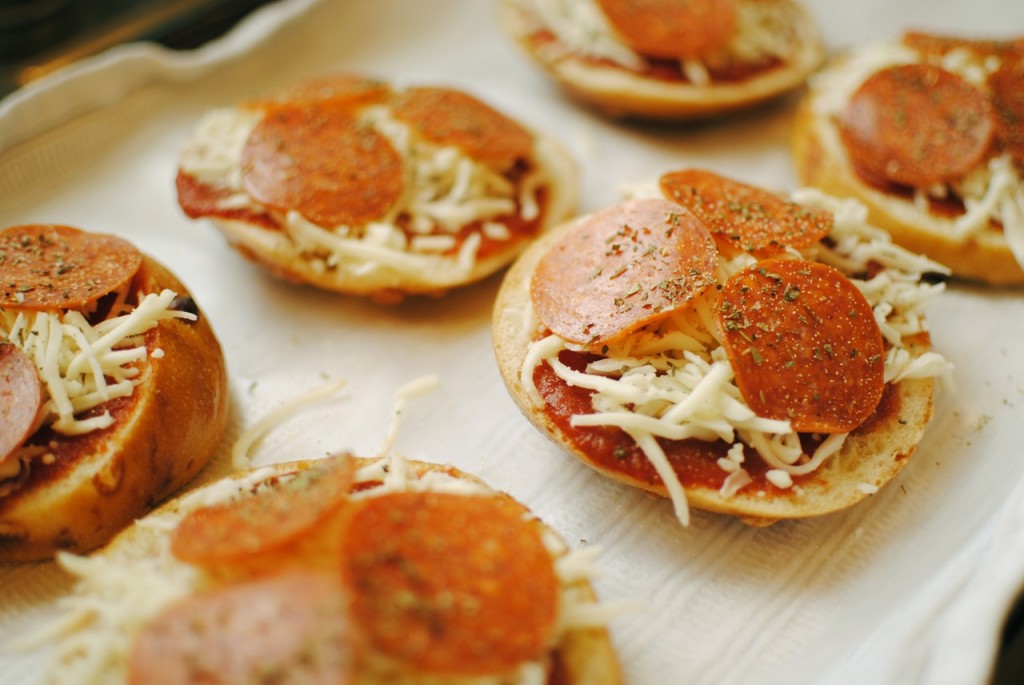 Photo courtesy of Pixabay via Pexels
An actual pizza can be hard to make but not if you add an easy twist, like using your daily sliced bread. Here's what you'll need:
1 loaf of bread

½ cup tomato sauce

1 ¼ cup mozzarella cheese

300 grams pepperoni slices

⅓ cup sliced button mushroom

¼ cup minced onions
Preheat the oven to 220 degrees Celsius. Then lightly toast one side of the bread; place the slices on a baking tray with a clean baking sheet. Smear at least two tablespoons of tomato sauce over each bread slice. Place a few slices of pepperoni on top of the bread. You can add other toppings, like mushrooms or minced onions. Sprinkle a generous amount of mozzarella cheese on top of the pizza bread. Lastly, bake for 5 to 8 minutes until the cheese has melted.
Serve in a pizza box, for the complete pizza aesthetic. And for that Christmas twist, cut the pizza bread into the shape of a snowman or a Christmas tree and place it in the pizza box. 
5. Hummus Christmas Wreath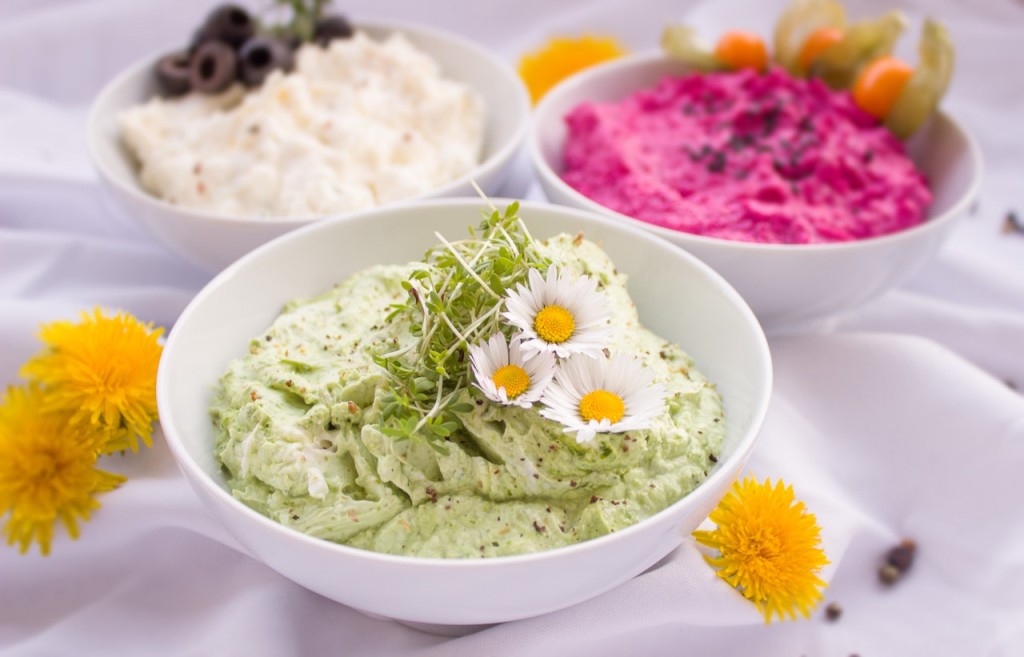 Photo courtesy of Pixabay via Pexels
Here's a healthy option for your office Christmas party. This Christmas hummus is a healthy, salty and zingy twist for your table. Here's how to prepare it: 
500 grams of hummus 

100 grams of feta cheese with green onions

A sprig of Italian parsley 

7 to 10 pieces of cherry tomatoes

8 to 10 pieces regular pita bread 
Prepare or have your hummus ready. Mix the feta cheese and the green onions into the hummus. Stir well. In a round serving platter, place a small bowl or drinking glass in the middle. Evenly spread the hummus around it. Evenly spread the Italian parsley evenly on top of the hummus. Cut around 7 to 10 pieces of the cherry tomatoes in half and place them across the plate  Sprinkle crumbled feta cheese on top of the hummus. Using the bowl in the middle, place a plate of bite-sized pita bread. Serve warm or at room temperature.
6. Spinach and Cream Cheese Dumplings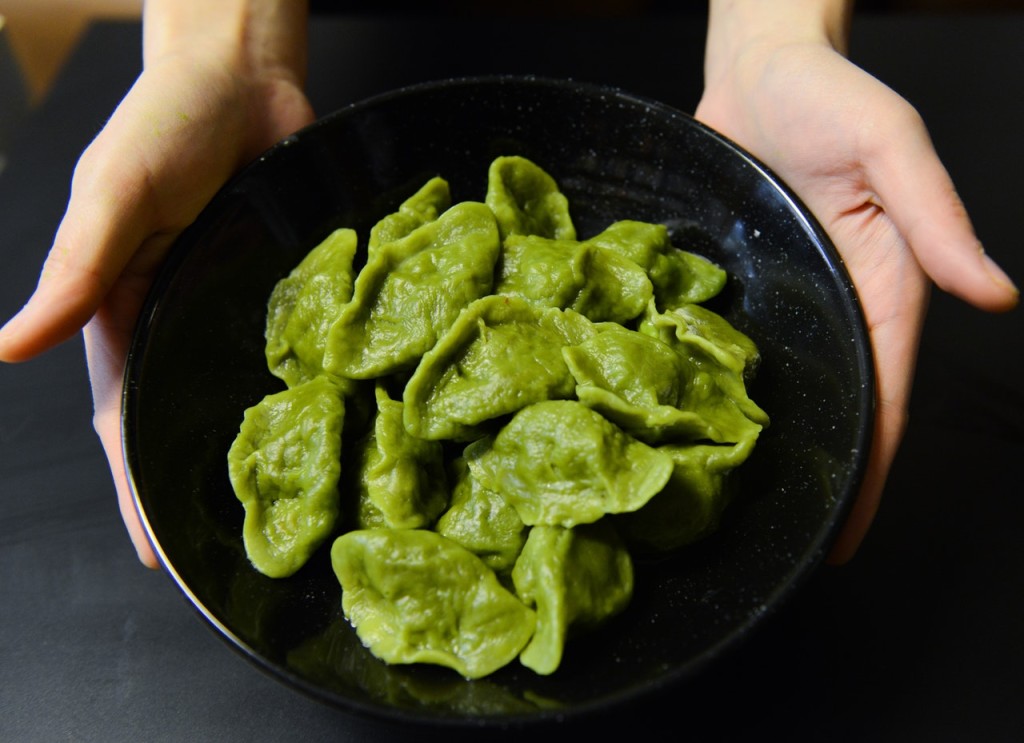 Photo courtesy of Buenosia Carol via Pexels
Here's another healthy option for your potluck contribution. If you have vegetarian friends coming over, prepare this spinach and cream cheese dumplings for them:
500 grams of spinach

125 grams of cream cheese

1/2 tsp. minced garlic

Salt and pepper, to taste
Blanch a large bag of spinach and squeeze the excess water out. Make sure to remove as much water as you can. Mix the spinach with the cream cheese, minced garlic, salt, and pepper. Lay out the dumpling wrappers and spread a teaspoonful of filling on each one. Close the dumplings using water. Squeeze out any air pocket that would form. Deep fry the dumplings in cooking oil. Drain the fried dumplings using a strainer or a kitchen paper towel. Serve on a plate with parsley garnish. 
7. Homemade Popcorn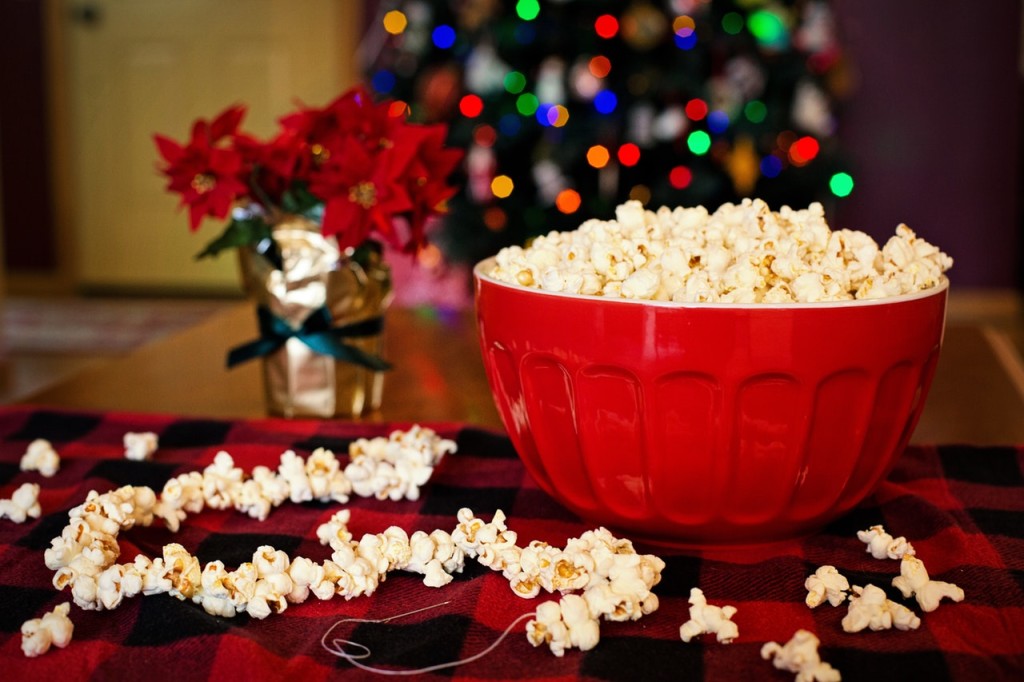 Photo courtesy of Pixabay via Pexels
If your office party comes with a movie marathon, consider bringing popcorn to the party. Microwave popcorn is not recommended because it is bad for your health. Prepare this, instead:
2 cups of popcorn kernels

3 tbsps. virgin coconut oil

1 tbsp. butter
Put your popcorn kernels in a thick bottom pot. Cook them with virgin coconut oil and butter. Voila! Serve them on glass bowls or red popcorn buckets, for that authentic movie theater feel. For that merry holiday twist, pack the popcorn in cute Christmas boxes.
This snack is also perfect for a small Christmas get-together with your closest friends or a special someone. 
8. Dessert "Nachos"
Get a sweet twist of everyone's favorite savory and salty snack this Christmas season with dessert nachos. You can bake your own cookies or buy thin crispy ones to kickstart this awesome holiday food: 
500 grams of crispy thin cookies 

¼ cup marshmallows

½ cup nuts of your choice 

½ cup dried fruits (optional)

100 ml. chocolate syrup
Buy thin crispy cookies or bake cookies thinly instead of the usual round thick ones. Put the cookies over a small bowl or plate. Then add a handful of marshmallows. Be sure to sprinkle pistachios (or any other nut product of your choice). You can also add dried fruits to add more color to your dessert nachos. Finally, drizzle chocolate syrup in the bowl.
9. Ice Cream Sandwiches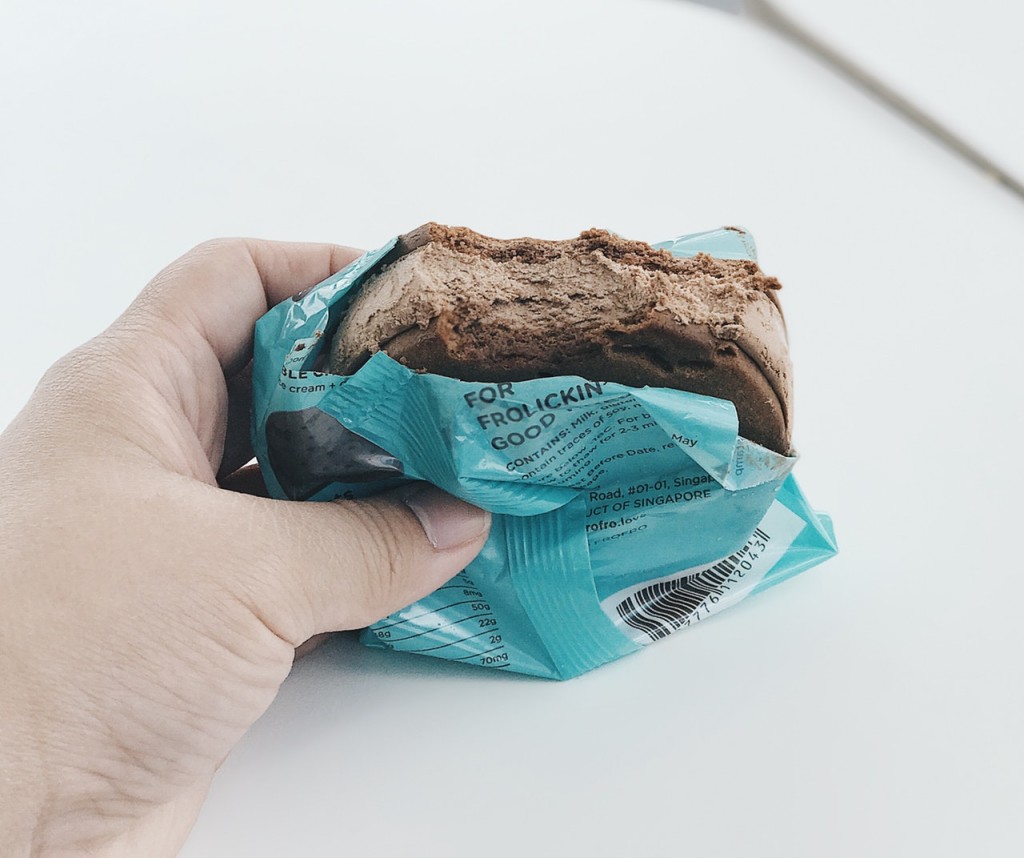 Photo courtesy of Rov Camato via Pexels
For your sweet-tooth guests, nothing beats the combination of cookies and ice cream! All you need is a box of medium to large cookies and a tub of vanilla ice cream. 
40 pcs. medium- or large-sized cookies

½ gallon vanilla ice cream

100 ml of chocolate syrup
Place a heaping scoop of vanilla ice cream on top of a cookie. Drizzle chocolate syrup over the ice cream. Place another cookie on top and press down until the ice cream levels the tip of the cookies. 
You can use other ingredients like cookie wafers or glazed doughnuts and other ice cream flavors. Use red velvet cookies and pistachio or matcha ice cream for your ice cream sandwich, to emphasize the holiday colors. You can also add edible glitters for that shiny twist. Feel free to play around with this dish.
Preparing snacks for your office Christmas party can be just as fun as attending one. Buy your ingredients and prepare everything beforehand; so you won't have to cram and panic, and have ample time to dress up for the party. 
What other easy recipes for office parties do you know? Share it with us!