Life can take you to many different paths and with what's been happening to the world lately. Every decision you make could affect your personal life and that includes where you are currently located and what you are doing.
Believe it or not, given the whole situation with COVID, life has most certainly limited all of us to see those who are just near us and has prevented us from doing a lot of things we do on a regular basis. Now routines such as commuting to work, going out for coffee, or even wine nights with friends are hard to come around, which eventually led to some detrimental shutdown of various businesses that involved leisurely activities.
This is where we could deduce that there will be times where unprecedented scenarios arise at uncertain times and you would need to make some adjustments and necessary changes. One possible change is moving out of your condo unit.
For whatever reason, whether it may be to start a family, the end of your lease contract, or your desire to move closer to work, it is always useful to have a clear checklist of what you'll need to accomplish before you move out.
Here is a complete and comprehensive checklist that'll help you transition smoothly.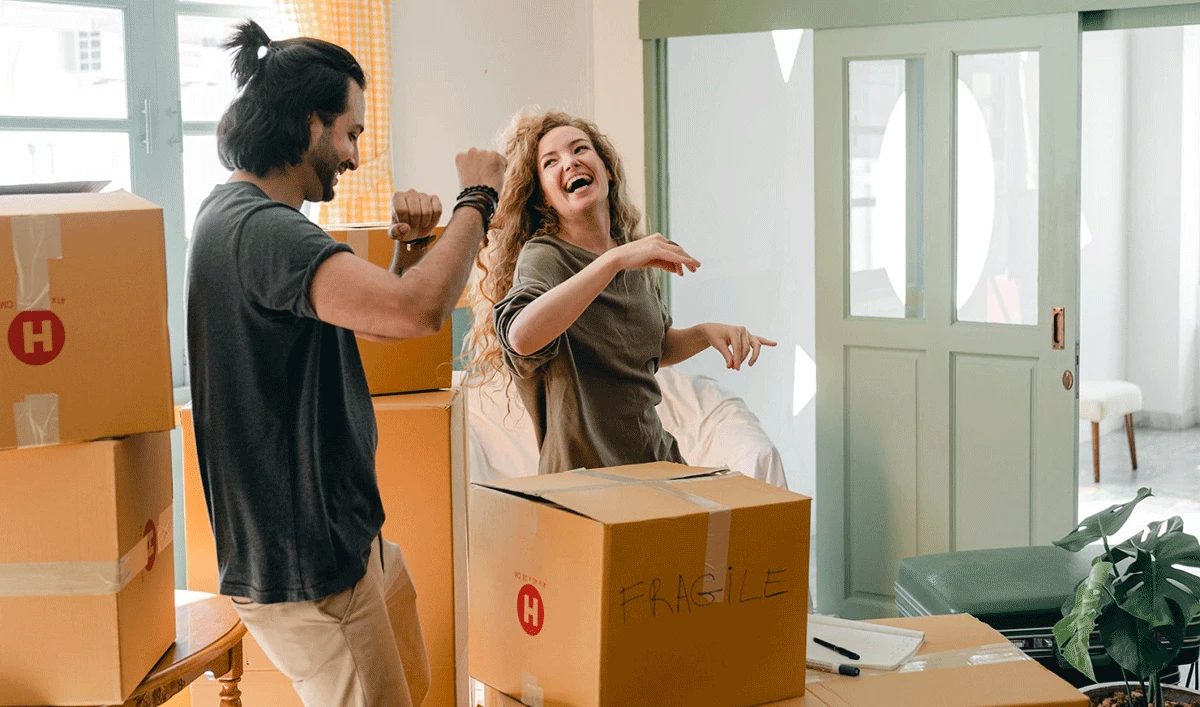 Photo courtesy of Ketut Subiyanto via Pexels
Preliminary Checklist
As you start to think about moving out, you might want to get a headstart with regards to preparation. Having a preliminary checklist that you can accomplish months in advance is quite vital as it gives you a bigger picture of what you'll need to do and prepare leading up to the very last month where you will be moving out. The preliminary checklist covers all the basics and gets you organized so you wouldn't have to cram the last minute.
1. Contract review
It is important to review your initial lease contract with your landlord so as to not miss out on any vital detail with regards to your lease and if there are any requirements you'll need to accomplish before leaving. Double-check what should be shouldering/are your liabilities. Common things to note would be the following:
Who will be responsible for shouldering the repairs?
What are the arrangements in case of damages?
Are the association dues included in the rent?
Are the rest of the billing such as electricity, water, internet, and telephone included in the rent?
If in case I don't complete the months that I initially signed up for on my lease, what are the charges?
2. Finding a new place
Make sure you are really set on moving out. About 2 to 3 months before you move out of the condo unit, you should've already secured yourself a new place to stay.
3. Letting your landlord know
It's not advisable to let your landlord know a week before you leave your condo. Politely inform them 2 to 3 months before that you have plans of moving out and that you will no longer be renewing your lease. This gives your landlord time to look for a new tenant.
4. Inspecting the whole unit
Review your whole place before moving out. Make a list of the things that are actually yours versus the ones that came with the unit. You would also want to inspect your place with your landlord and make a list of things that needed repairs and the different kinks about your unit (example: faucet doesn't fully close, water sometimes drips).
5. Selling your items
Sort through your items at least 2 to 3 months before you move out. Once you've found your place, make a list of items you intend to keep and sell the rest for extra income, especially furniture and appliances you don't intend to bring with you to your new place. Also, take note of all the things that came with the condo unit. Usually, the list of things included in your unit is listed on your contract.
6. Changing your details on billings and subscriptions
This is very important as it requires you to go through all your billings and notifying each of them that you'll be changing your address. In order to guide you here is the list of items:
Telephone and mobile provider
Cable provider
Electricity
Water
Banks
Credit card provider
Office
Magazine and newspaper subscriptions
Subscription-based products
Online shopping addresses
Insurance
Legal Requirements Checklist
Reviewing these legal requirements a month or two before leaving is necessary so that you'll be able to accomplish them within a reasonable timeframe and not have to procrastinate under a month before you leave. This will allow a smooth transition into your new home.
1. Contract
Make sure to review your contract 2 to 3 months before moving out and clarify things with your landlord to accomplish certain requirements that may be needed when moving out. Review who shoulders what and accomplish them.
Take note of contract violations should there be any and what are the possible damages should you breach the contract. Clarify things with your landlord just so everyone is on the same page.
2. Condo unit subscriptions
Prepare any condo unit subscription details, whether this is something that has been agreed upon by you and your landlord or it is something you opt to take on your own, prepare its necessary documents. Provide copies of the billing of these subscriptions.
3. Bills
Pay your outstanding bills before moving out. Provide copies of these bills to your landlord just in case. Sometimes new tenants will ask if the bills from the previous months had been taken care of and this is to avoid accidentally shouldering the costs.
4. Association dues
Make sure to pay your association dues on time. In some cases, the association dues are already included in your rent. You will have to revert back to your contract and your landlord, if in case it isn't you who would have to pay them.
5. Deposits
Obtain your safety deposit after making sure of the following:
You didn't break any of the agreements stated in the contract
There are no damages in the condo
Things that need replacing must be done and expected by the landlord
Cleaning Checklist
Now that you've accomplished the preliminary checklist as well as the legal requirements, it's now time to clean the whole apartment before moving out.
Cleaning out the condo is important as it will showcase that you left it in good condition. This will also help you when getting back your safety deposit. You may opt to hire some professional cleaners but just in case you'll do things on your own here's a list of what you'll need to accomplish as you clean:
Floors

If your floors are made up of wooden tiles, make sure there aren't any cracks or damages.
If your floors are made up of ceramic tiles make sure all the grouts are clean and that no tiles are chipped to avoid any accidents.
Replaced chipped wooden/ceramic tiles.
Vacuum the floor free of dust and any small sharp objects.
Make sure there are no molds.

Walls

Make sure there aren't any cracks.
Have cracks repaired.
If there are patches with wrong colors, repaint those areas to match the colors of the wall.
Clean the walls off of any markings such as illustrations.
Take off all things hanging from the walls that do not belong to the condo unit.
Get rid of any tape marks or any sticky residues on the walls.
Make sure all the sockets and switches are working.

Windows

Double-check if the windows are wiped clean from top to bottom.
Test out all the handles and ensure opening and closing the doors are easy to maneuver.
Make sure there isn't any rust on the handles.
Replace the handles should you find any rust on the handles.
Make sure opening the window is not hard.
Call the repairman to fix any damages.

Doors

Make sure locks are working properly and the doors are easy to open.
Make sure the peephole is clear.
Replace doorknobs and locks if they aren't working.

Kitchen

Make sure the faucet is working well.
Double-check on the plumbing and nothing is stuck on pipes under your sink.
Make sure the countertop is clean.
Repair any chipped damages to the countertop. Notify your landlord of this.
Make sure the cabinet doors are not broken.
Clean everything inside the cabinets. Take out all the things that are yours.
Make sure the refrigerator is working properly.
Clean out your refrigerator.
Make sure your stove is working properly. Test it out.
BONUS: If your unit came with an oven and microwave, make sure it is working properly as well.

Bathroom

Make sure the showerhead is functioning properly.
Make sure the toilet is flushing.
Make sure the sink and faucet are not damaged.
Make sure the heater is working for both the sink and the shower.
Clean the entire bathroom.

Bedroom

Make sure the lights are working properly.
Clear away all your belongings.
Clean out every drawer and closet.
Make sure there are no damages.
Make sure all the sockets are working properly.
Vacuum the floors and wipe any surface area.

Additional Items

Make sure all the electricals are working properly.
Call the repairman to fix the sockets and switches if they're broken.
Make sure before leaving the condo that the unit smells clean.
Overall, it is important to coordinate with the staff of the condo unit you are currently staying in to make sure that your moving-out transition will be smooth. Places such as the DMCI Homes Leasing Services provide helpful staff to give you some assistance when you move out.