Mandaluyong is a fast-emerging city for residential and office hubs in Metro Manila. It is no longer a sleepy town but a bustling business and residential district. It is also hailed as the "Shopping Capital of the Philippines" because several major malls are located there at walking distances to each other. On top of these, renting in Mandaluyong can be so easy!
It is also known as a "Tiger City" with its fast developing economic centers. This makes Mandaluyong a perfect location for people who are always on-the-go. The perks of living in Mandaluyong range from proximity to the workplace to accessible weekend hangouts. And to a lot of millennials and young professionals, that's enough reason for renting in Mandaluyong. You can be in your office in a matter of minutes and meet up with friends at the mall right after work.
Know why Mandaluyong is the place to be for people on-the-go.
Closer to opportunities
Mandaluyong is strategically located at the heart of major business districts. Makati, Ortigas, and BGC are easily accessible coming from Mandaluyong. And in the recent years, Mandaluyong has become an economic hub on its own.
A condo rental in Mandaluyong means you won't have to waste two hours in traffic just to get to work. It also means having more time for your family and other things that matter.
Getting around
Different modes of transportation are within reach if you live or work in Mandaluyong. There's the MRT and buses along major thoroughfares. If you drive, you can save up time and gas because you are already halfway to every major destination in the Metro.
Fast-paced condo living
Mandaluyong is home to a number of residential complexes and condominiums, making it the heart of elegant condo living in Manila. These condominiums support a fast-paced lifestyle amid the laidback charm of its designs. An example is Flair Towers, a DMCI condominium in Mandaluyong. Renting there means you get to enjoy a relaxed vibe, while being provided with all the conveniences for worry-free and fast-paced living. The property has a business center within the complex where you can run errands, and sip coffee at a café once you're done.
Pamper time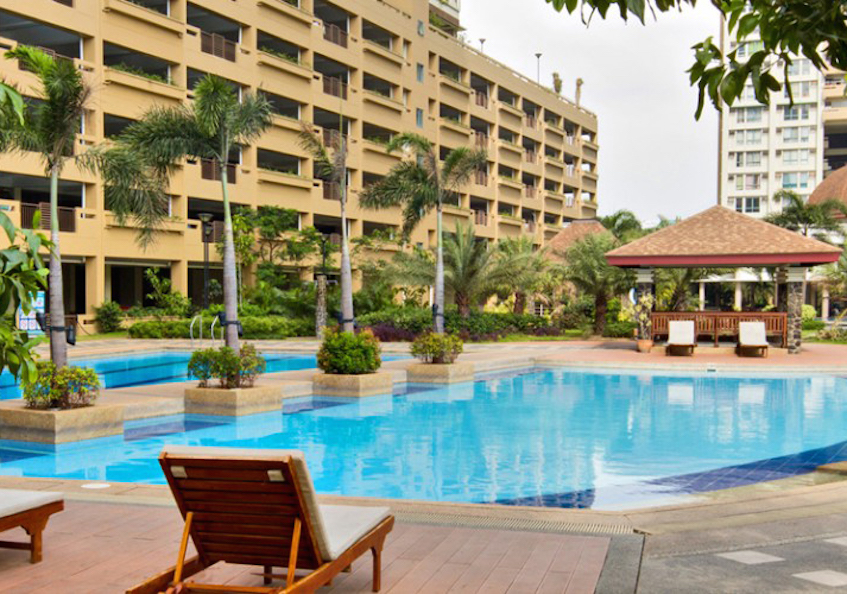 You will never run out of relaxation options in Mandaluyong. You can have a massage or get your nails done in malls.
If you don't feel like leaving the comforts of your community, you can be pampered right outside your doorstep, that is if you have a condo unit in Tivoli Garden Residences. Tivoli Garden is a modern oasis with tropical modern design that provides a complete resort experience. So complete in fact that they have a spa, salon, and snack bar within the complex. A condo in Tivoli Garden Mandaluyong also gives you access to a convenience store should you want to grab a box of chips for your TV marathon.
Getting fit and healthy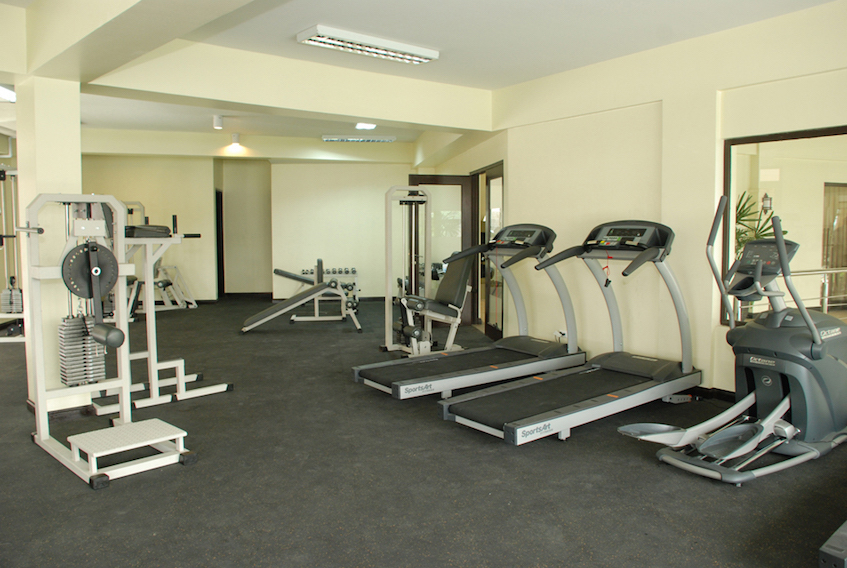 People who are always on-the-go often reason that they have no more time to get fit and hit the gym. Just getting in a gym outfit, packing all your gym essentials, and then driving to the gym could get so overwhelming.
And this is where renting a condo in Mandaluyong could help. Condominiums like Tivoli Gardens and Flair Towers do not only have indoor gyms but also recreational areas where you can sweat it out. There are also jogging trails in the expansive open area.
Perfect for meetings and meet-ups
Traffic is getting worse, making meetings outside the office lose their appeal. But if you live or work in Mandaluyong, meetings in informal venues such as coffee shops, restaurants or malls should not be a pain in the neck. On not-so rush hours, getting to a mall in the city should not take more than 30 minutes. Now, you don't have to apologize for being late for an hour or so.
Hip dining on-the-go
One of the perks of living in Mandaluyong is that you get to explore a wide range of food choices instead of getting stuck with the usual fast food chains. The city is home to a lot of great food trip spots that offer anything from quick bites to sumptuous full meals.
People with an accessible condo rental in Mandaluyong knows exactly what's the deal in trending gastronomic hubs such as Kapitolyo and Greenfield District. Even if you're always in a hurry, you don't have to settle with the usual burger and fries, because exciting food joints are never out of the way.
Easy, breezy shopping
There are times when you just need one item from the mall. This Christmas, for example, exchange gifts are a tradition and you need to get your monito or monita "something long or slimy." You don't have to think twice about dropping by the mall because it is very near your location. An apartment for rent in Mandaluyong means that even doing your grocery shouldn't be too much of a hassle.
Vibrant night life
Young people on the move want to be able to slow down too. On a Friday night, millennials and professionals want to recharge and reconnect with friends. The night life in Mandaluyong is vibrant and energetic, with several bars and pubs to choose from. There are those that have live bands and DJs with loud house music that will get the place jumping.
If you are always on-the-go, there are many reasons to love Mandaluyong. The city, with all its real estate developments, has adapted well to the fast-paced lifestyle of yuppies and millennials. At a time when everyone is struggling for work-life balance, renting a place in Mandaluyong begins to make more sense. It gives you access to everything you need right outside your doorstep.