As we bid 2019 our goodbyes in a few weeks, this is the perfect time to bond with your friends by doing overnight road trips and relive the memories of the past year. With the upcoming holidays ahead—meaning no work—you might be itching to pack those overnight bags and go on vacation with the ones you love.
The Philippines is never short of local destinations where you can enjoy the holidays. With that being said, get your pen and paper because here's a list of itineraries you can consider for an excellent overnight road trip with your friends and family.
1. Adventure Junky Daraitan Escapade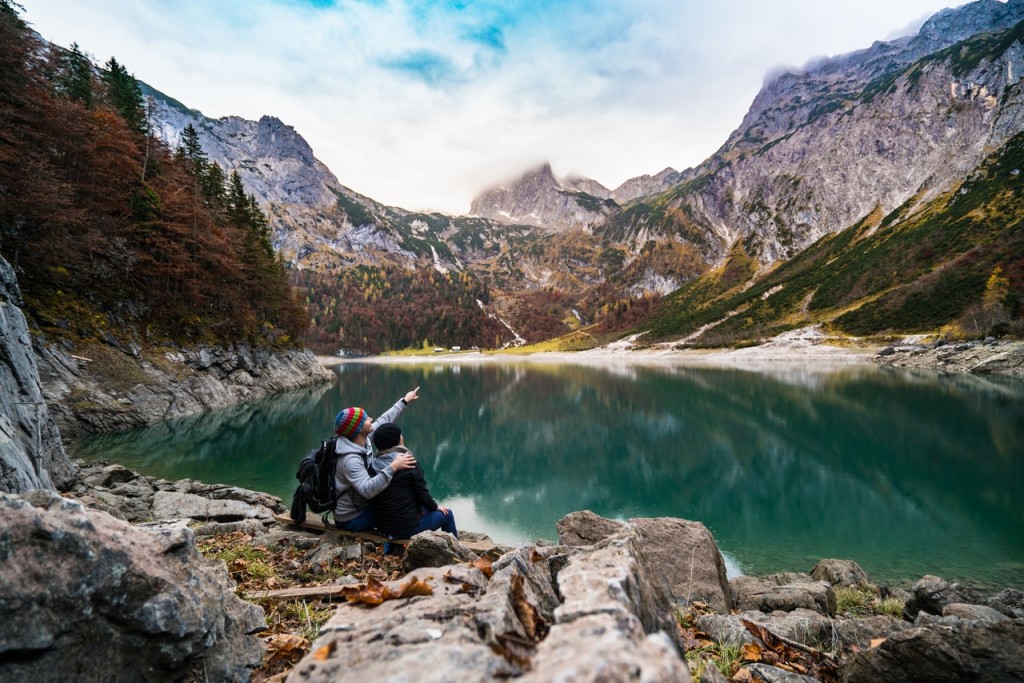 Photo courtesy of Flo Maderebner via Pexels
Daraitan in Tanay, Rizal, is an outdoor playground for adventure junkies who love the great outdoors. Go on a nature tripping hike at Mt. Daraitan with your friends and enjoy the spectacular view of the Sierra Mountain range from the summit, which you will reach within three to four hours. After hiking, take the trail that leads to the famous turquoise waters and white rock formations of Tinipak River and take a dip at the natural pools.
Because of its proximity to Manila, Daraitan is an ideal place for a quick overnight road trip. You can even spare yourself from the struggles of commuting for a weekend. Visiting Tanay will surely make you forget about the hustle and bustle of city life. Staying here overnight will allow you and your friends to experience the rawness and beauty of nature and the great outdoors.
2. Trip to the Past in Bataan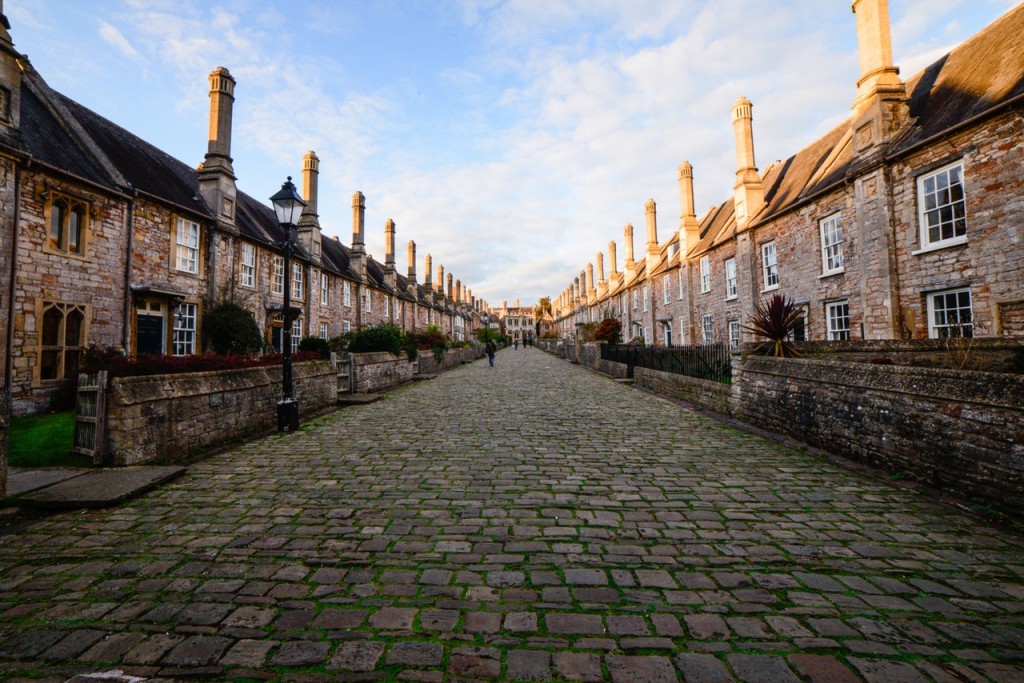 Photo courtesy of Kinga Longa via Pexels
Typical road trip itineraries include beach excursions. If that is what you prefer, of course, you can do that in Bataan by visiting the famous Five Fingers Cove in Mariveles. However, if you want a unique vacation experience with family and friends, take a trip back in time by taking a heritage tour at Las Casas Filipinas de Acuzar in Bagac, Bataan. 
There are three heritage tours offered here with varying prices, all of which is an excellent opportunity to learn and experience what the Philippines was like during the Spanish colonial period. The area is dotted with Spanish-era houses, cobblestone streets, and a majestic canal by the sea. Aside from the heritage tours, this resort also offers a river tour, Hotel de Oriente tour, and art tour for an ultimate blast from the past adventure with your friends.
We did mention unique vacation experiences, right? Get to experience that by visiting the Parikan Conservation Center in Morong, especially from November to February, which is known to be the pawikan (sea turtle) season. You and your friends can get the chance to learn more about these endangered species and help out with the release of baby turtles. 
3. Laidback Baguio Trip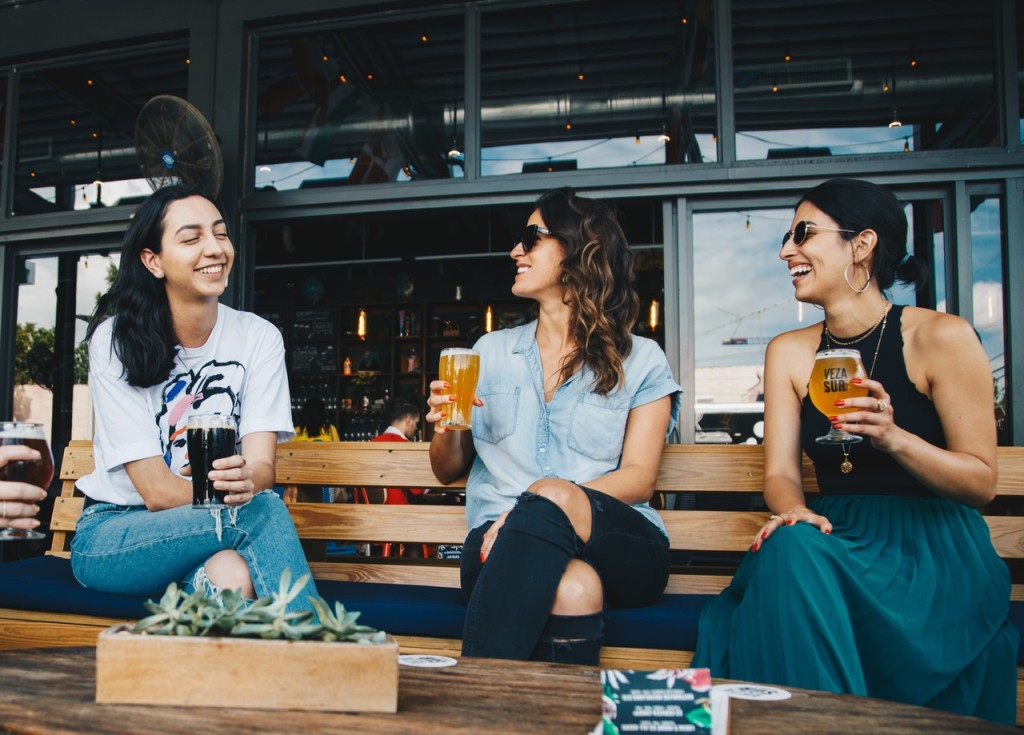 Photo courtesy of ELEVATE via Pexels
Going to Baguio for bonding can be a hassle, especially during the holidays where tourists flock the city and traffic jams clog the city streets. However, it remains a top destination when it comes to planning road trip excursions and family holiday vacations. The cold weather, fresh air, food, and the mountain city vibe make this destination a must-go-to place for a good vacation.
Been there before and want to try something new apart from the usual gastronomical adventure and casual stroll at Burnham Park? Here's one you can try: take your friends and head to the Baguio Craft Brewery, where locally brewed beer, delicious food, great location, and live music makes the perfect mix for an unforgettable night. With different beer choices and free tastes, there is a guarantee that you will find the one in Baguio. 
Once you're done releasing all those emotional baggage you've been carrying, why not pamper yourself with a spa and massage treatments the next day to revitalize your body and then head over Grumpy Joe's for their Fisherman's pizza and Spicy Seafood Pesto pasta!
Baguio is similar to Manila, only colder with the scent of pine in the air and the presence of fog. There are a lot of accommodations available in the city. If you're traveling with friends and family for the holidays, stay at Outlook Ridge Residences where you'd appreciate the place's home-y feel. 
4. Unli Surf and Bagnet in La Union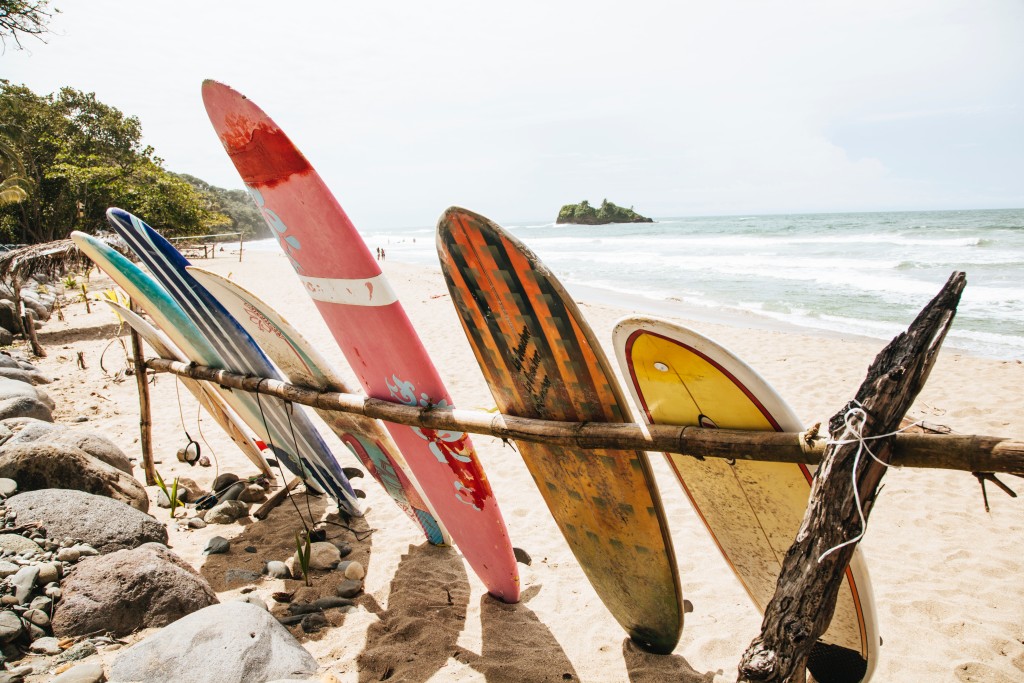 Photo courtesy of Mohsen Ben Cheikh via Unsplash
If you want to hit the waves with your friends, La Union is the place to be. Whether you're a pro surfer or a first-timer, you will enjoy the beautiful beaches and the waves in San Juan, La Union. Once there, you can learn how to surf and rent a surfboard or longboard and hit the waves for as long as you want. Another thing not to miss in San Juan is the food; bagnet—crispy deep-fried pork belly—is a must-try that's best paired with rice, vinegar, and beer! If you want to party with your friends after hitting the waves, go to Flotsam & Jetsam or at the Beach Bum Food Park.
Because it only takes five hours from Manila to La Union, it is no wonder people include this in their quick overnight road trip list. On your way home from San Juan, La Union, don't forget to stop by Halo-Halo de Iloko at San Fernando and try their Buko Halo-Halo as it is the best way to end your La Union excursion.
5. Trip to Uncover Secrets in Nueva Ecija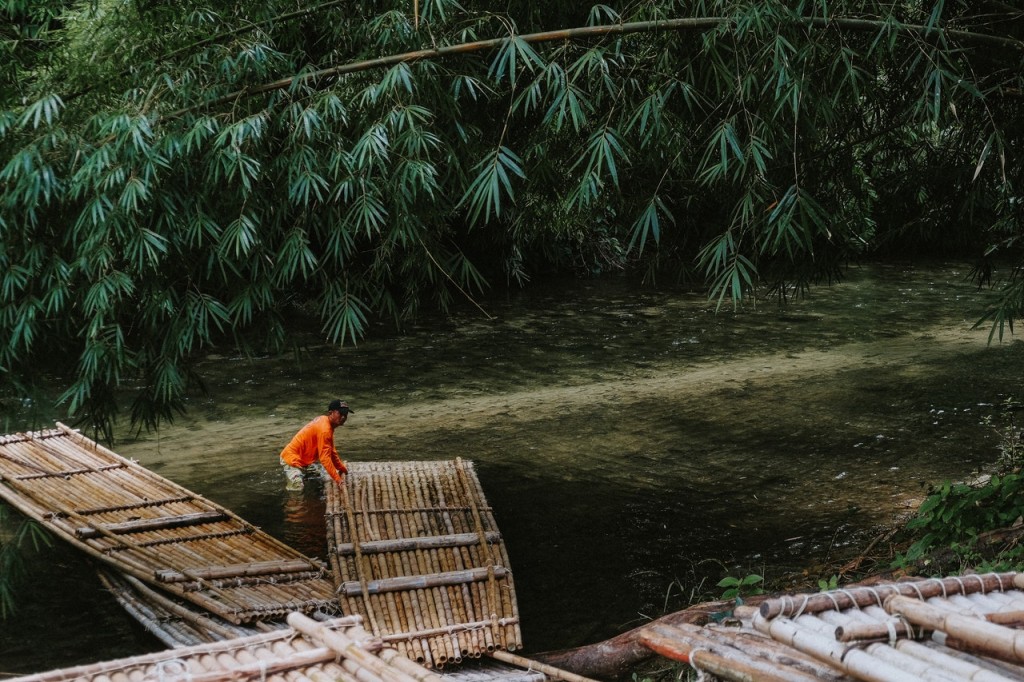 Photo courtesy of Dương Nhân via Pexels
Known as the "Rice Granary of the Philippines," the landlocked province of Nueva Ecija is not just about the rice fields; it is also the home of the Minalungao National Park in the town of General Tinio. This park, which is located in the foothills of Sierra Madre, is a protected area of untouched natural beauty that offers a variety of activities you and your friends will surely enjoy. Its total land area is 2,018 hectares, with high walls of limestone rock formations sandwiching the emerald waters of Peñaranda River. The park is the perfect place for swimming, cliff diving, spelunking, hiking, ziplining, kayaking, bamboo rafting, and hanging bridge-crossing. Don't forget to take some snapshots with your friends before you start your Minalungao experience. 
Nueva Ecija is one of the places near Manila that offers tranquility to tired souls thanks to its amazing natural wonders and hospitable people. 
6.  Jaw-Dropping Sightseeing at Dingalan
Dubbed as the "Batanes of the East," Dingalan offers you awe-inspiring views like those in Batanes and more without spending that much and traveling that far. When visiting Dingalan, make sure you go to the White Beach where both the Lighthouse and Mountain View can be found; also check out Lamao Caves and Tanawan Falls.
Take a stroll along the shores of the White Beach and enjoy the sound of the waves and scenery with your loved ones. If you want to reflect more on what life has bought you this 2019, take a 30-minute trek to the lighthouse, where the perfect view is ideal for self-reflection and picture taking. Adjacent to the lighthouse is the Mountain View Deck, which you will also reach after 30 minutes of trekking. Because the incline is quite stiff, make sure to wear comfortable footwear and your best OOTD for picture taking with friends with the panoramic view of Dingalan on your background. 
If you and your friends would like to have a thrilling bonding, a visit to Lamao Caves is a must. This is a series of caves along the rocky coasts of Dingalan. Because these caves are half-submerged in the Pacific Ocean, expect strong waves while aboard a motorized bangka. If the waves are not that strong, your boat can even enter the caves and you'd be able to explore its massive walls. After feasting your eyes with the beauty of nature, relax and swim in the cold waters of Tanawan Falls. While there with friends, don't miss the Tanawan view deck to see another view of the whole town. 
7. Mountain and Beach Road Trip in Batangas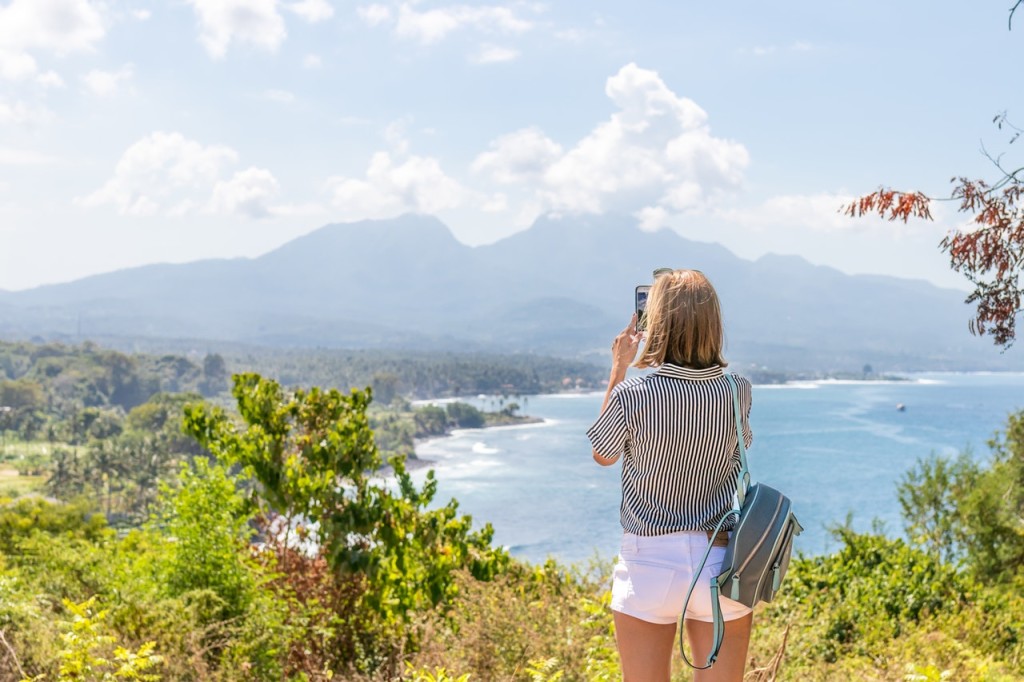 Photo courtesy of Artem Beliaikin via Pexels
Batangas is one of the top local destinations for road trips and overnight stays due to its proximity to Manila and the vast array of activities you can do there if you're itching to swim and hike with your friends. 
Dubbed as the "birthplace of scuba diving in the Philippines," Anilao is home to different shore fish species and corals, so snorkeling and diving activities are a must. Sombrero Island, known as the "Coral Garden of Anilao" and Batok dive site, are perfect dive spots for beginners. With the presence of a coral restoration lab, we are certain that Anilao's dive spots will thrive for years to come.
After diving, you can hike at Gulugod Baboy, one of the peaks of Mt. Pinagbanderahan where the marvelous view of the coastal lines of Batangas can be seen. The climb is suitable for beginners, and it will only take two hours to reach the summit. Feel free to follow your own pace when climbing Gulugod Baboy; after all, you are here to enjoy and not to beat a deadline. 
True, technology helps us to keep in touch with our friends and family despite the distance. However, taking the time to go on a road trip excursion with friends is the best way to keep in touch and build lasting memories with friends that technology cannot offer. The Philippines with its 7,641 islands is never short of local destinations you should include in your road trip planner with friends and loved ones.