Ever wanted to have a destination wedding at Baguio? We can't blame you. The summer capital of the Philippines' cold weather, picturesque views, and a beautiful church make it a dream wedding destination. In case you've already booked a church in Baguio but can't find a place to hold the reception around the area, then take a look at this guide on how to plan a wedding reception on a small budget.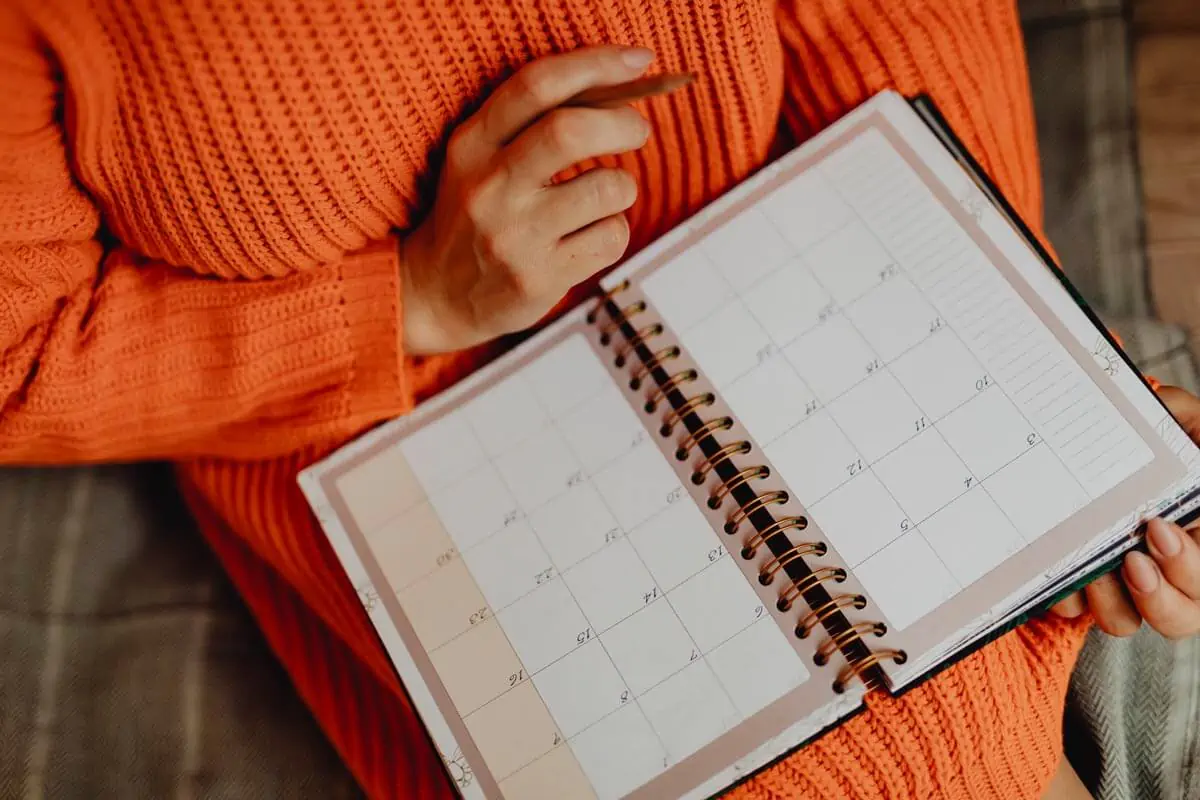 Photo courtesy of rawpixel.com
1. Make sure to book ahead of time
Just like churches, reception venues can be booked quickly and for months, as well as more costly if booked nearer to the date. You wouldn't want to book a destination wedding without having a place to celebrate this wonderful occasion. 
So how soon should you be looking to book a venue to start that reception plan layout? According to The Knot, you should book at least nine months before your wedding day. This means you have to start scouting a couple of months before that "booking date" to ensure you have the right place.
Allow us to save you half the trouble of planning a wedding reception, you can consider a lovely venue for your wedding with Outlook Ridge Residences. It has three halls to accommodate your preferences and budget: Banawe, Bontoc, and Sagada.
Sagada Hall – Want to have a really intimate wedding? You can book Sagada Hall for Php600 per hour. It has a 65 sqm room that can fit 20 people, which is enough for your closest family and friends.
Banawe Hall – Need room for 60 to 70 people? Banawe Hall is the venue for you. For Php10,000, you get a 177 sqm hall that can be arranged to have enough room for your guests, dance floor, mini stage, and band.
Bontoc Hall – If you need a little bit more room than Banawe Hall, then the Bontoc Hall is your venue. Php12,000 gets you a 187.60 sqm room that can accommodate 70 to 80 people for four hours. The Bontoc Hall is perfect for a wedding reception in Baguio with limited guests.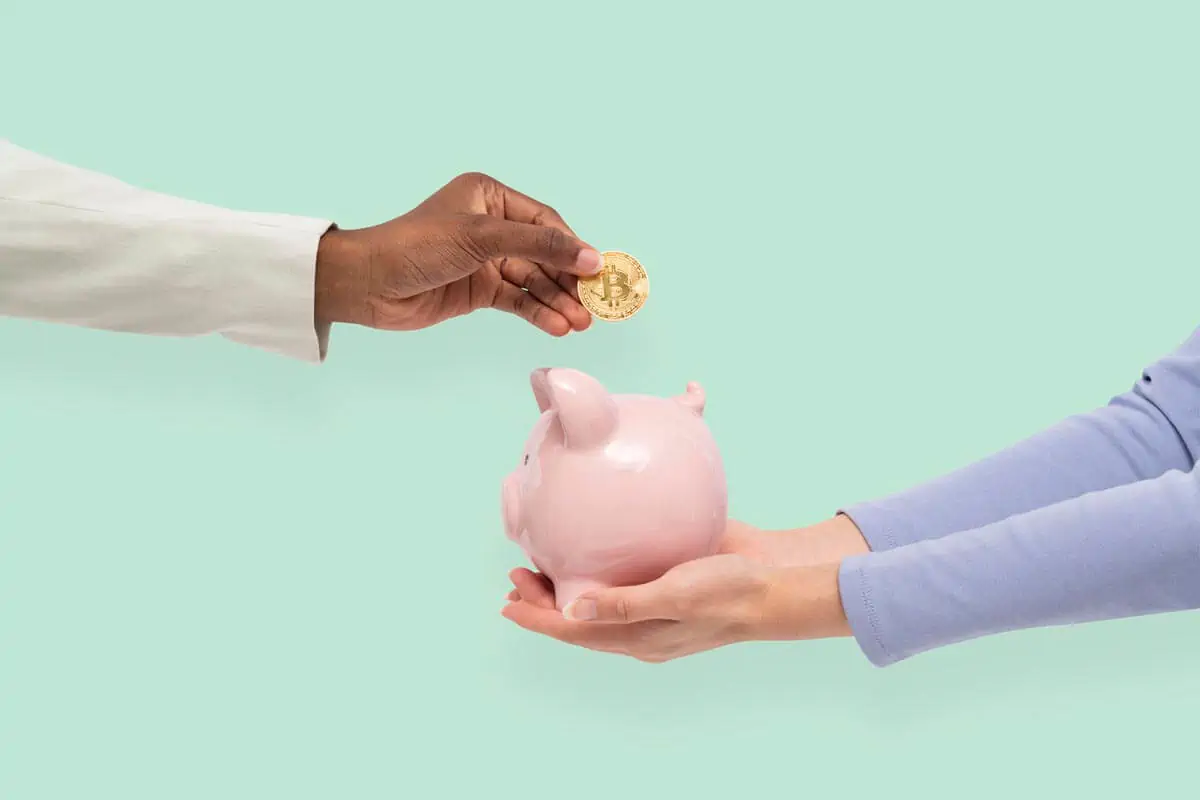 Photo courtesy of rawpixel.com
2. Prepare and set your budget
There are many factors to consider when coming up with a figure for your reception budget such as a number of guests, the menu, and if you'll be getting a local supplier or bring your favourite caterer to Baguio. 
While we already know how much the venue may cost, the things left on the wedding reception planning checklist is the number of guests, menu, and who will prepare the food. 
You might want to make a draft of the guestlist destination wedding. One piece of advice is to reduce your guest list by 20 percent until you're happy with your changes.
There are plenty of caterers for you to choose from. According to iMoney, catering can cost anywhere around Php50,000 for 150 guests care of Queensland Catering to as much as Php160,000 by Passion Cooks. If you choose to go local, you can take a look at Agusteau Verde Catering or Madz Aspiras. Do note that the costs don't include the wedding cake yet.
From here, you can discuss the menu perfect for Baguio's cold weather. You could add something to warm them up like hot chocolate/coffee or soup for starters. You can't go wrong with steak or roast beef or your favourite comfort food with Baguio's chilly weather.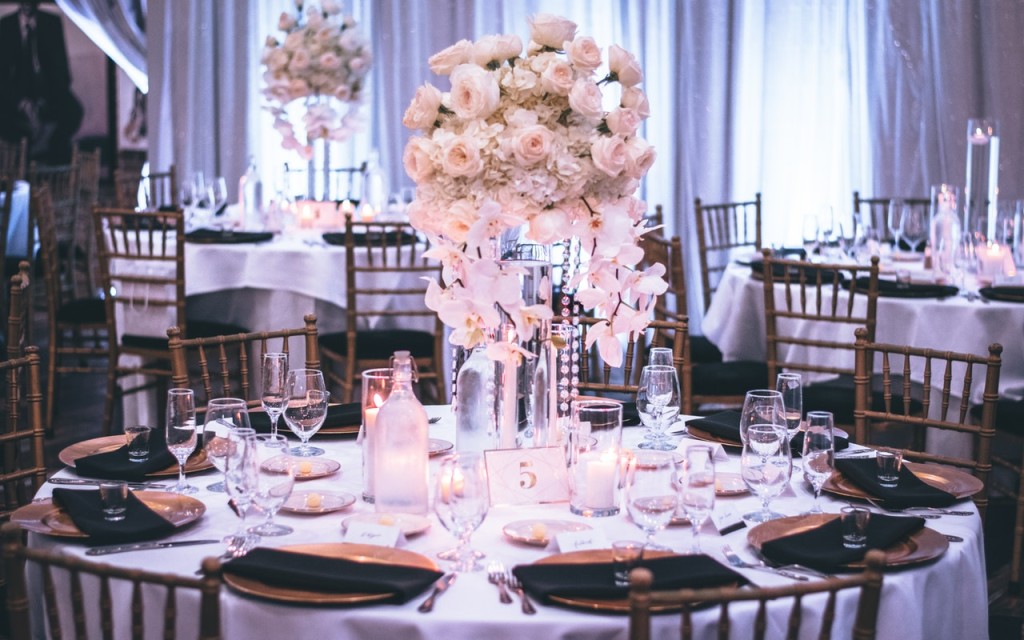 Photo courtesy of Tae Fuller via Pexels.com
3. Finalize on the decorations
If you're stuck in a rut and you've surrendered, here's a quick guide to help you choose the decorations. Whichever you choose, remember that the three halls at the Outlook Ridge Residences are easy to decorate.
Your favourite colour – A great way to arrange the decorations you will put in your wedding reception venue is with your favourite colour. Mix and match it with accent colours to take things up a notch. With the right colour scheme in place, you can easily decide what kind of decorations will fit your wedding theme. 
Your roots can play a factor – Celebrate your heritage by using traditional garments, trinkets, and other elements that show you and your wife's/husband's rich culture. 
Consider the season – Does your wedding fall during summer? Because planning an event during the rainy season is a different story. Is Christmas just around the corner? Maybe the cold Baguio weather will allow you to design a winter wonderland theme. 
4. Arrange the seating plan accordingly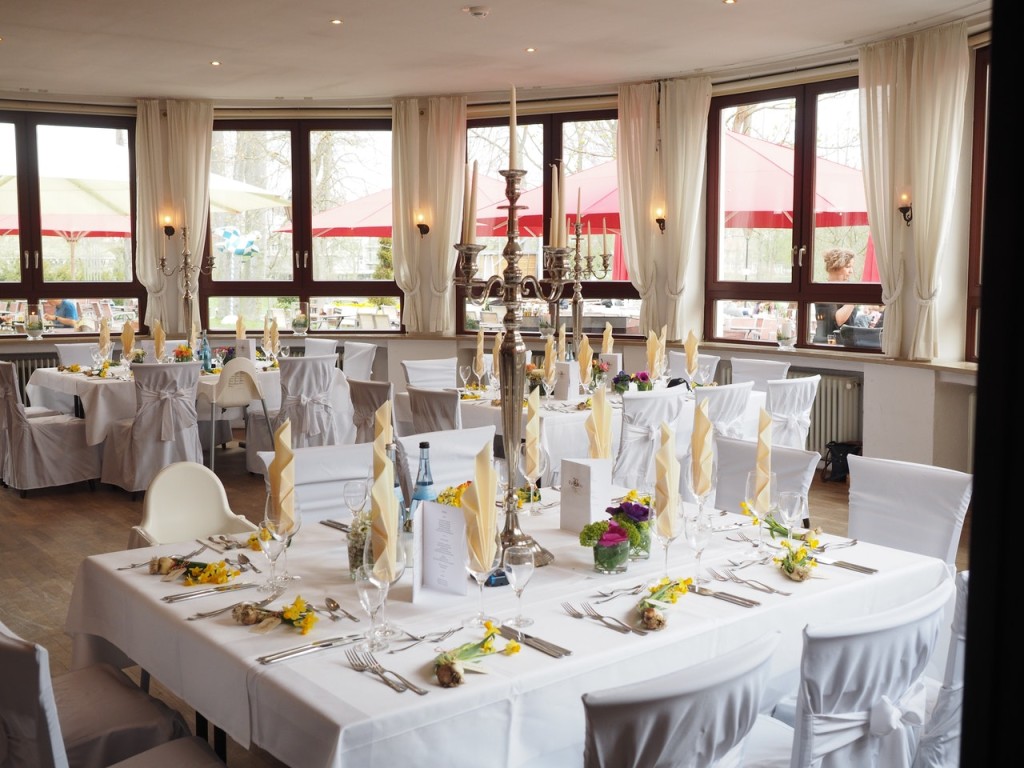 Photo courtesy of Pixabay via Pexels.com
Before you think about the wedding reception's program, you need to create the perfect seating arrangement for your guests so they can enjoy themselves throughout the celebration. 
Keep your friends close – Avoid awkward conversations between your guests by seating people with their mutual friends. This may also help your guests loosen up quicker and cheer louder because they are comfortable with the people they are seated with. 
Categorize guests by groups – Once you've finalized your guest list, you can easily group them by categories such as family, relatives, friends, and officemates. Another category to group them is by how you know your guests. Seat your guests among people with common interests, similar ages, and backgrounds.
Make it easy for them to see the table cards – One practical tip to prevent confusion and general chaos with the seating arrangements is by making it easier for your guests to see the table cards. Talk with your coordinator to walk your guests to their respective tables. You can also unleash your creativity and give them assignment cards with special treats if they sit where they should be such as giveaways, loot bags or their favourite drink or appetizer.
5. Check what's on the menu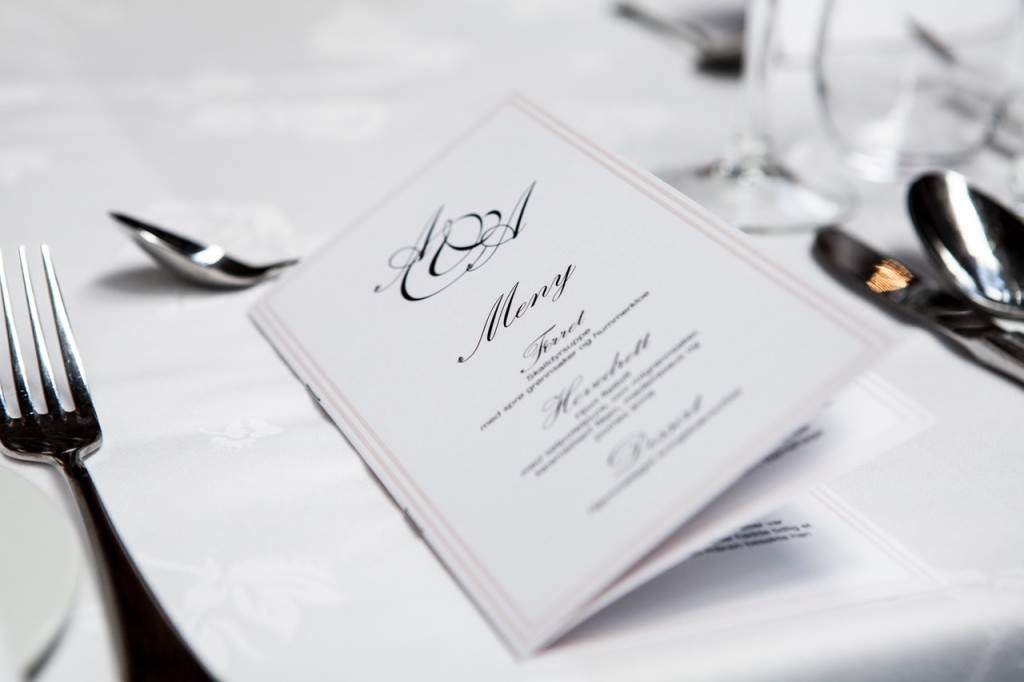 Photo courtesy of Terje Sollie via Pexels.com
Serve crowd-pleasing comfort food such as champorado, goto/lugaw, and hot chocolate/coffee. You can also serve traditional Pinoy snacks like fishballs and siomai if your theme is Filipino Fiesta. Don't forget soup to warm up your guests for the main course. Be sure to ask your guests if they have food allergies and preferences before finalizing the menu with the caterer. 
6. Plot out the program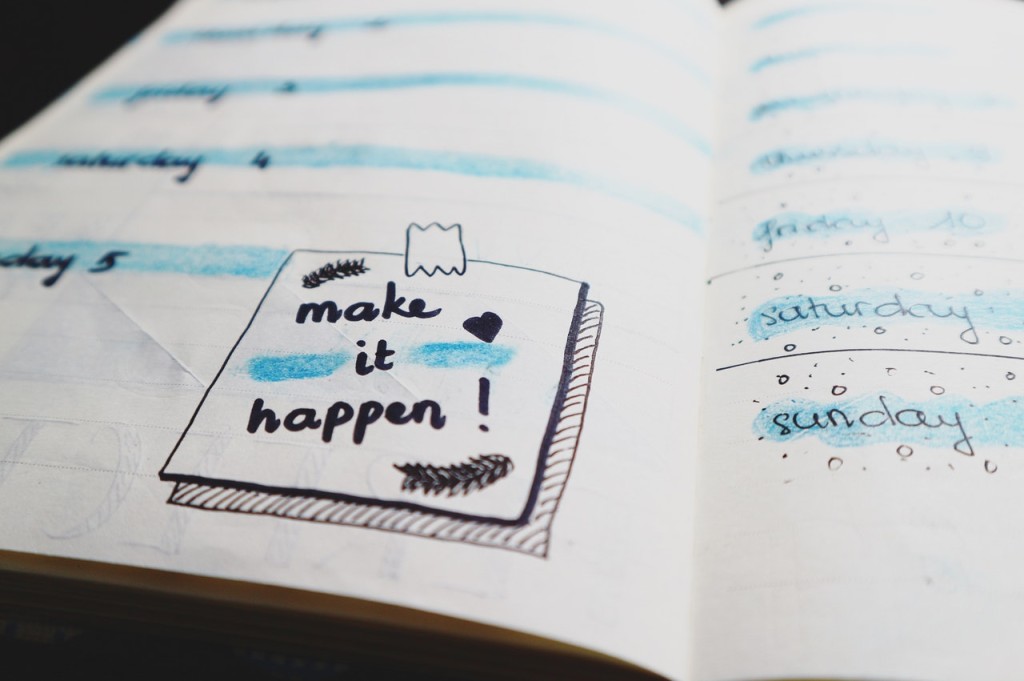 Photo courtesy of Bich Tran via Pexels.com
This can't be a destination wedding reception guide if we don't give tips on what to do during a wedding reception. It can be hectic with all the things happening around you. To make things easier, take a look at this checklist below:
Guest arrival
Introduce the entourage
The entrance of the bride and groom
Bless the gathering with a prayer (if you are religious)
Eating time
Party games
Cutting of the cake
Toasting
Bride and groom's first dance
Special dances
Bouquet and garter toss
With this list, it should be easier for you to have an idea on the timeline and make sure the program is within the given time constraints of the venue.
7. Don't forget about the kids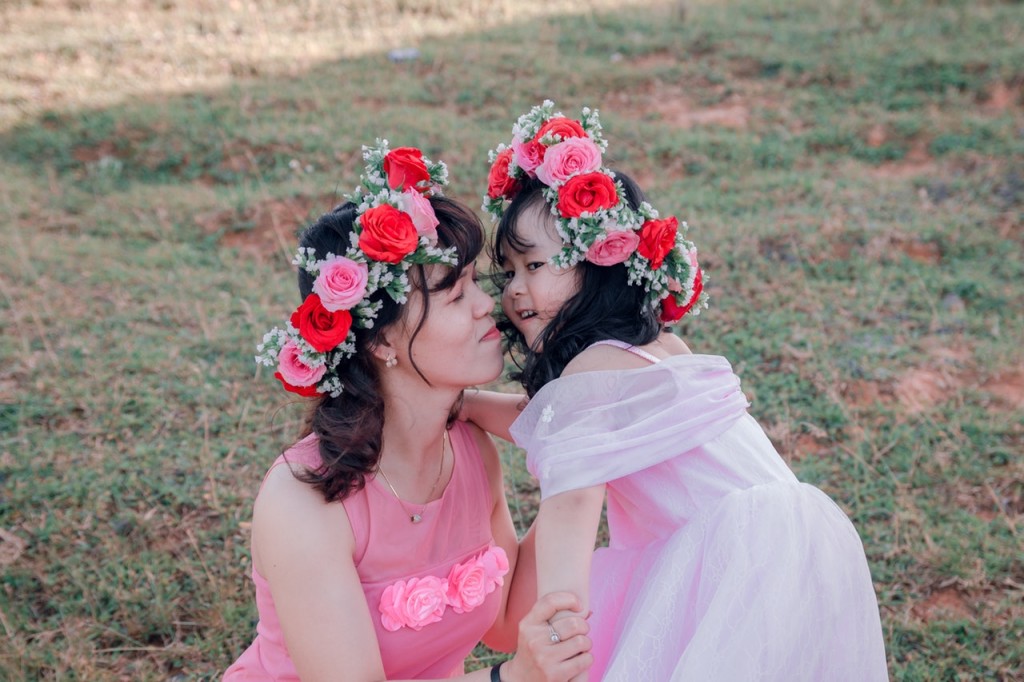 Photo courtesy of Zun Zun via Pexels.com
Set up a table or two for the children. Provide them with age-appropriate toys and activities to entertain them. You can hire a professional babysitter to take care of the children.
8. Organize the after-party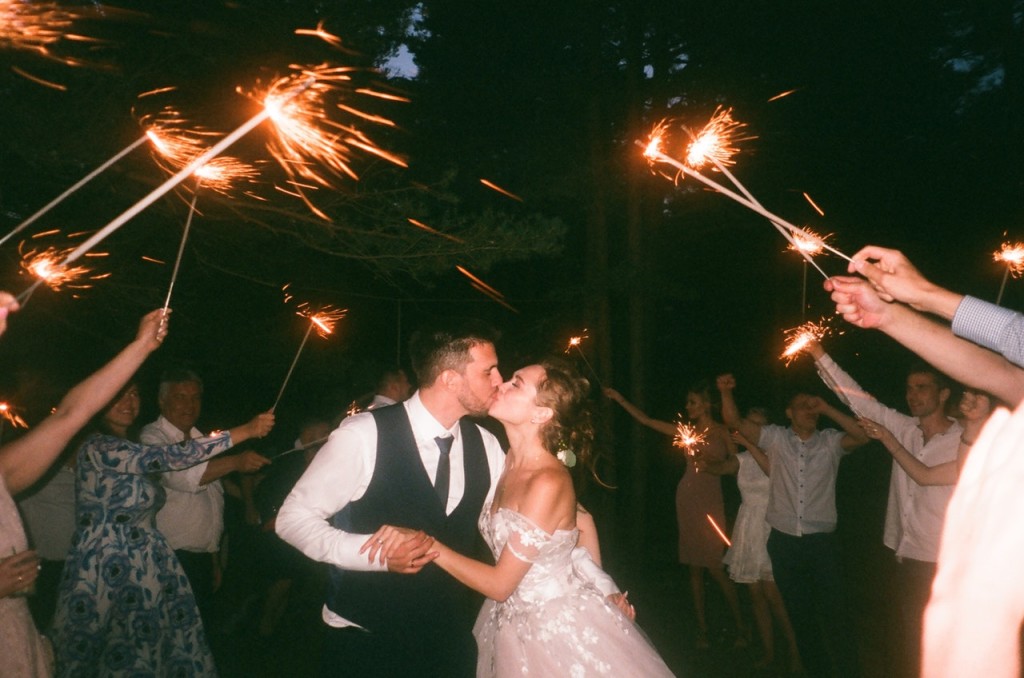 Photo courtesy of Aleksandr Neplokhov via Pexels.com
Speaking of the program, once it is done and dusted within an hour or two, then it's finally time to relax and party the night away. Given that you have technically 5 hours (including egress) at the venue during your reception, that's plenty of time to hit the dancefloor or simply hop to the nearest bar with your family and friends to continue the party.
Planning a destination wedding in Baguio shouldn't be hard, especially if you book at Outlook Ridge Residences. These tips should make it even easier for couples to plan this happy event.