Christmas season is here, and this year, it came with style. Modern Christmas designs demand pad and apartment owners celebrate the holidays with the latest trends in interior design while still maintaining the traditional joyous yuletide spirit. Consider these great condo design ideas if you don't know where to start.
For bachelors and young professionals, the need for new and chic ideas for their pad is a must if they want to maintain their dapper and refined style, without necessarily snubbing the joyous vibe of Christmas, which sometimes come, sadly, with those tacky traditional Christmas designs.
If you're looking for bachelor pad ideas to spruce up your place for the holidays, then look no further because of this list with guide you. 
1. Deconstruct your idea of a Christmas tree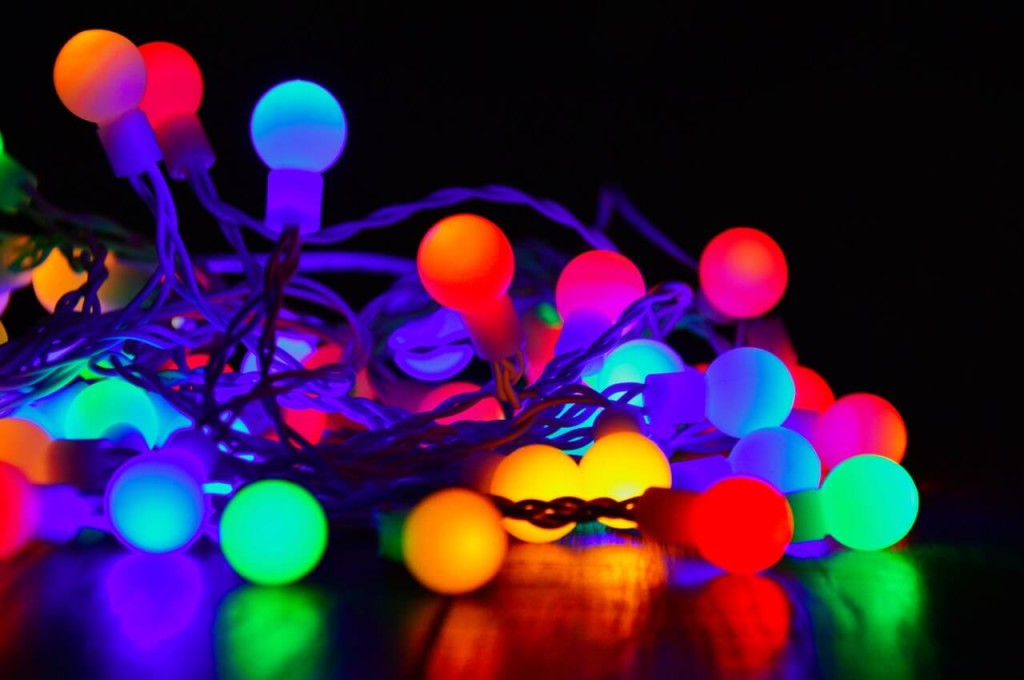 Photo courtesy of Adonyi Gábor via Pexels
A Christmas tree is the fundamental symbol for the yuletide season, so adding one in your bachelor's pad is a must. The problem is that Christmas trees often come with tacky design paraphernalia, such as flamboyantly colored Christmas balls and shimmery garlands. The challenge is to make the tree exude your masculinity and sensibilities to convey the message that you're building your own empire within your living space.
Deconstruct the idea of a Christmas tree by, well, not making it a tree. Stacking up green bottles of beer or dark-bottles of wine to follow the shape of a traditional tree is one way to update this Christmas design. Do this by arranging the bottles to create circles that will serve as your "tree's" base. Place a circular platform, preferably made of glass, where you can add the next level of arranged bottles until you reach the top. 
If you find this to be cumbersome, perhaps you might opt to create a tree strictly made out of firefly lights. Attach a hook on the ceiling where you want your firefly light Christmas tree to be placed. The hook will hold the pinnacle of your tree. With your sufficient supply of firefly lights, hook its ends one by one on the ceiling and carefully stretch and arrange each one to the floor or a platform until it follows the cone-shaped figure of a traditional Christmas tree. What you will have is a bright arrangement of lights that appears to be the shape of a Christmas tree.
Or, if you want to avoid the hassle, why not join the upside-down tree movement? Introducing these bold and innovative ideas of what a Christmas tree should be will surely highlight a modernist statement.
2. Eliminate the loud colors of Christmas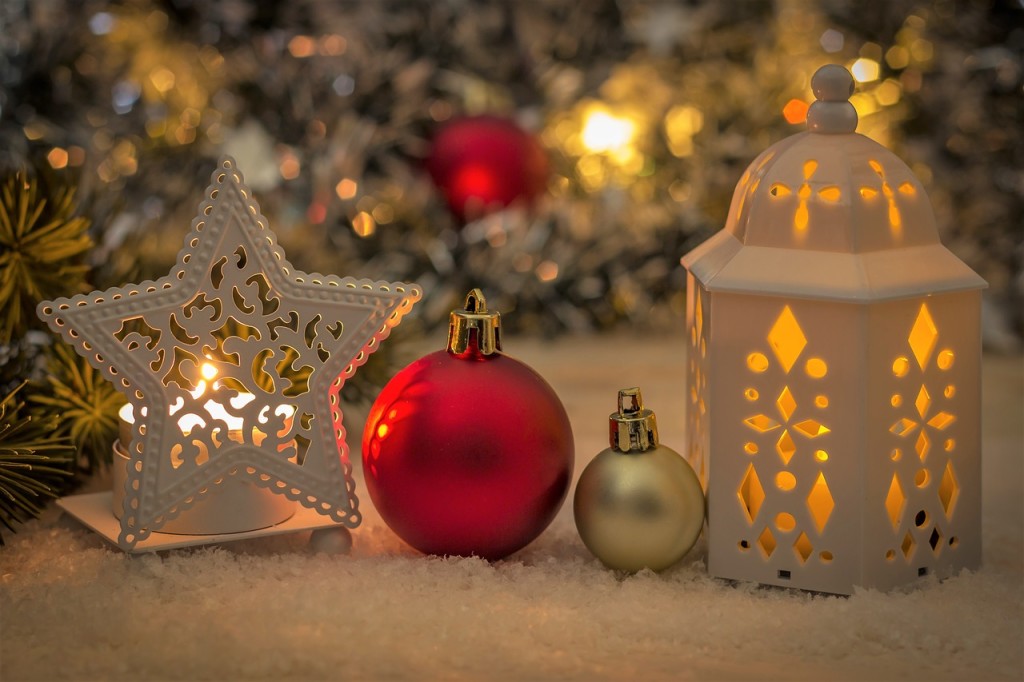 Photo courtesy of Guvo59 via Pixabay
A bachelor's pad color palette is a contemplation of restraint and equilibrium. This is why the go-to colors are black, white, and silver, often accented and perturbed by wooden brown or gold. 
During the Christmas season, the penchant for brighter colors such as red, green, and yellow to convey the jubilant and festive spirit of the season usually interrupts this steadfast insistence to maintain restraint. Maintaining this color pallette balance is key if you want your man cave to still maintain its ambiance to the modern and refined.
Choose dark-hued Christmas ornaments to avoid the evident mismatch of your bachelor's pad and decorations. Opt for a combination of burgundy and gold when purchasing those Christmas balls. 
Perhaps you might also want to choose a themed design such as an all-white decor. Ideas like this are commonplace but still fashionable when executed properly. Consider adding white ceramic lanterns you can place on top of your TV rack. The lantern per se is cool to look at, while the soft glow it emits bolsters the ambiance of your living room.
If you are unsure which colors would complement one another, check out this color guide for bachelors like you. 
3. Remain a minimalist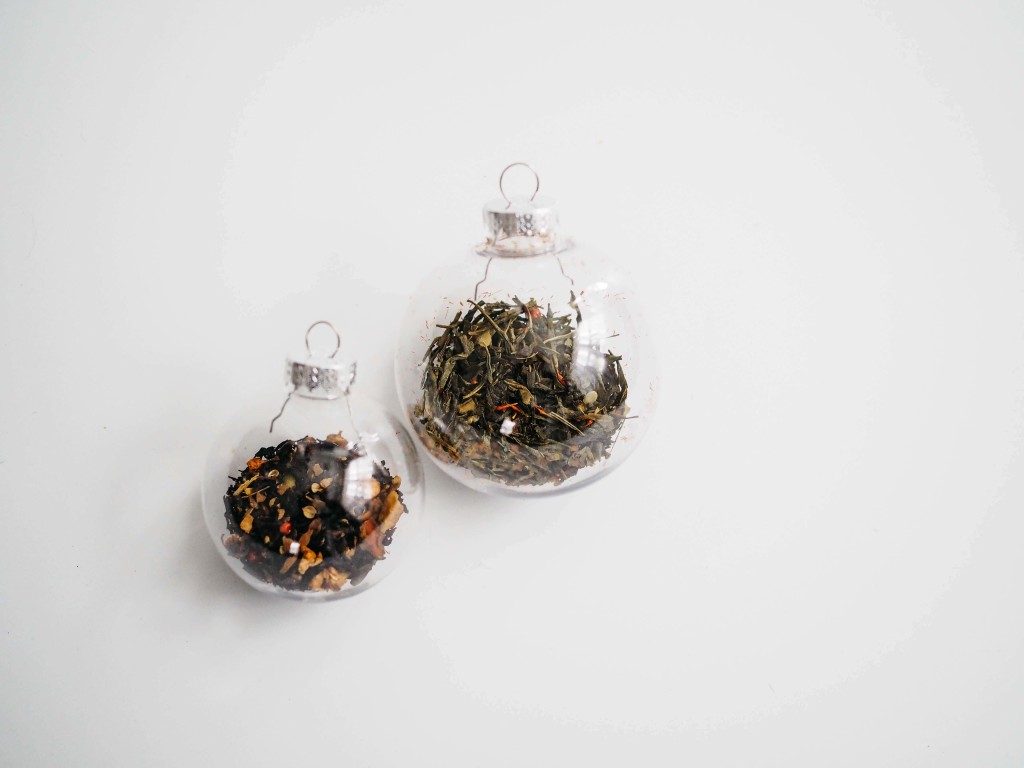 Photo courtesy of The Create Exchange via Unsplash
Minimalism is a signature aesthetic present in a bachelor's pad. A minimalist is someone who lives with only the necessary and essential furniture and items.
 As a bachelor, minimalism means different to you because you have to determine the fine line between the bare essentials and the lucrative that is needed to create an impactful set-up in your pad. 
Keeping this principle in check is difficult when most of the decorations and ornaments are gaudy or extravagant. An over-the-top Christmas sock hanging in your bedroom might stick out like a sore thumb when placed at the backdrop of an apartment set-up after a minimalist flair.
Hence, when installing Christmas decorations, go for nontraditional items. Choose and follow with fervor the Hygge way. Hygge is a Danish/Norwegian term for living with resplendent simplicity. Instead of stuffing your man cave with cheap items from the home depot such as limping synthetic wreaths, consider alternative ideas such as a centerpiece for your coffee table made of tastefully arranged branches and pinecones inside mason jars. You may want to place these jars on a slick black granite plate, then add paper snowflakes to amp up the Yuletide vibe.
4. Create a hip Christmas playlist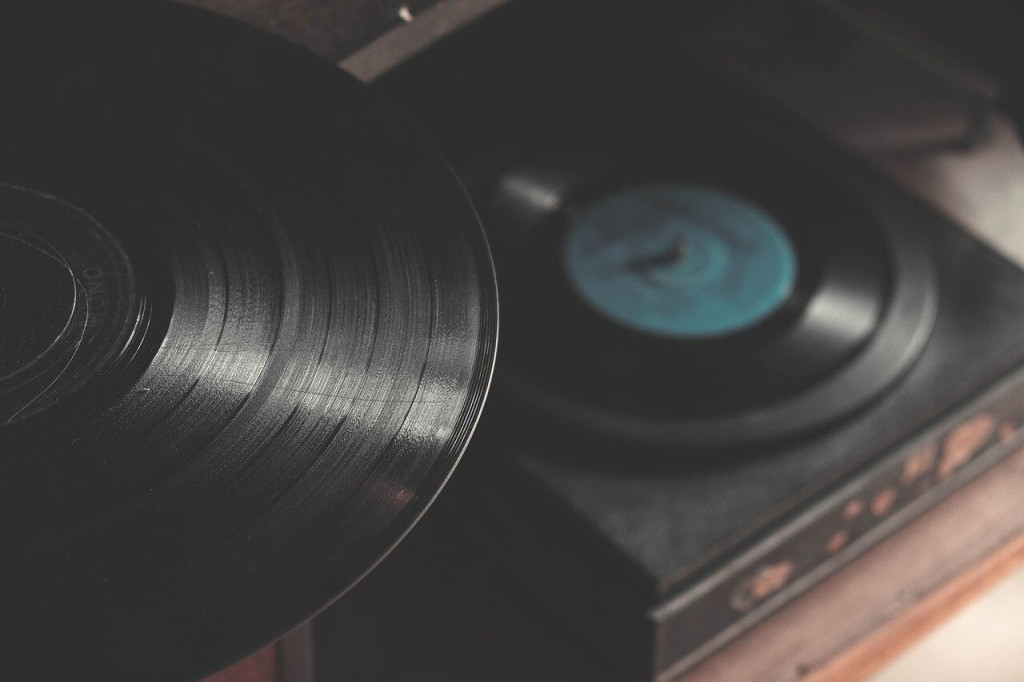 Photo courtesy of Pexels / 9152 via Pexels
Capturing that Christmas vibe inside your pad shouldn't only be about the ornaments and adornments, you can also do it by curating a hip playlist that captures your identity as an independent bachelor and apartment owner.
Wednesdays Week's Christmas Here, Mac Wiseman's Christmas Time's a Comin', Jimmy Witherspoon's Oh, How I Hate to See Christmas Come Around, and The Fabulous Thunderbirds' (Rockin') Winter Wonderland are some of the songs that preserve the merriment of Christmas that you may want to consider as alternatives to Michael Bubble and Mariah Carey.
5. Try adding marquee letters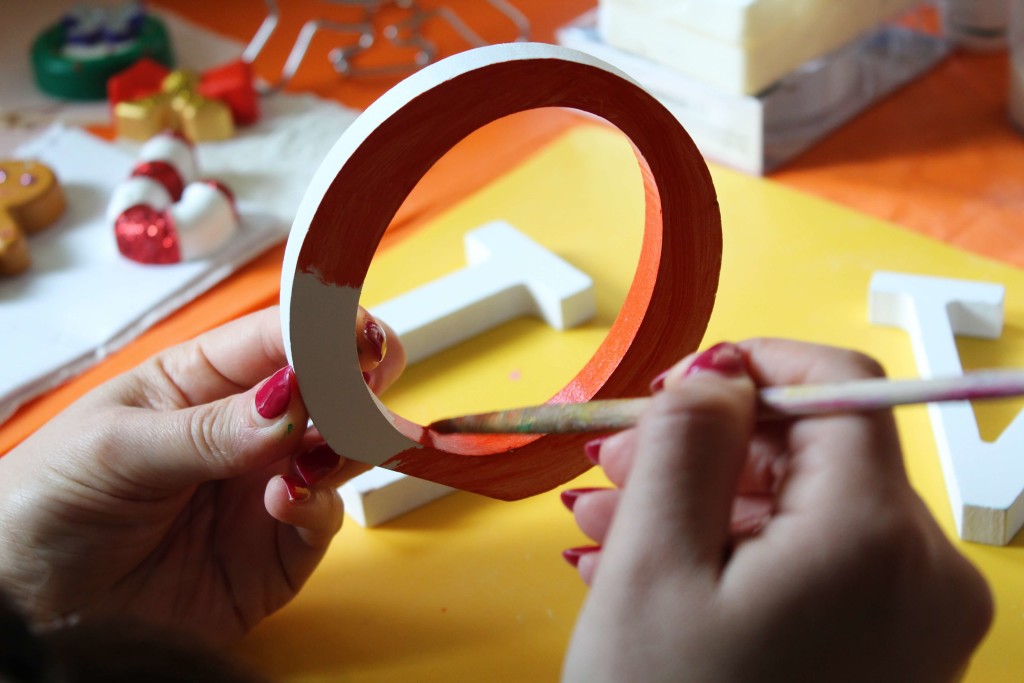 Photo courtesy of Stefano Intintolo via Pexels
Decorating a simple wall with marquee letters that spell out short but relevant Christmas messages may help add the season's merry vibe in your room without having to resort to common tacky decorations. 
Words such as JOY, NOEL, XMAS, or even HO, HO, HO immediately relate to the holidays. Place the marquee letters in an unused space in your house. You may even place them on top of hanging shelves. Choose an area where the message could be seen easily. Avoid cramming them with other items such as next to the television because the two might clash visually.
6. Hang simple yet elegant Christmas paintings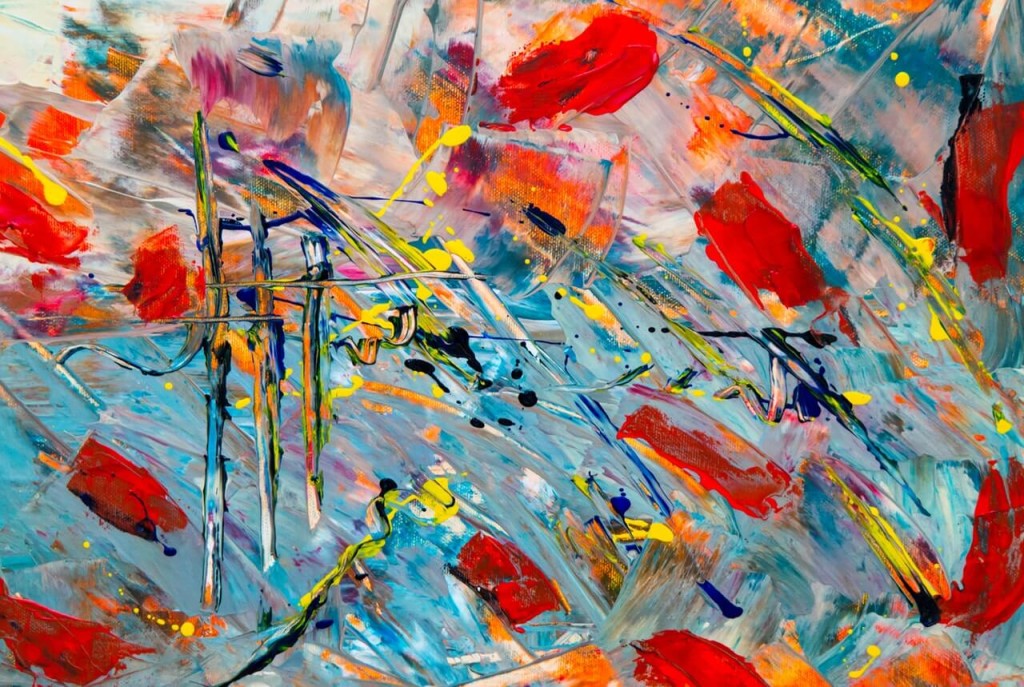 Photo courtesy of Steve Johnson via Pexels
If you're iffy about the idea of hanging Christmas garlands and mantles in your bachelor's pad, then try simple yet elegant paintings. Choose paintings that convey the contemporary and postmodern interpretation of Christmas. You may want to try browsing online to check out illustrations by various painters.
A good painting depicts the jousting interplay between the mythic and the traditional vis-a-vis the scathing onset of the mundane and urbane as demonstrated through chiaroscuro in the works of painters such as Albert Wenzell. Perhaps you may even want to try abstract impressions of Christmas, which could tease the intellect and emotion of the visitors in your crib.
A tasteful painting placed inside your room elevates the ambiance of your pad without resorting to the ostentatious glitz and sparkle of the usual holiday decorations. 
7. Geometric shaped wreaths and statuettes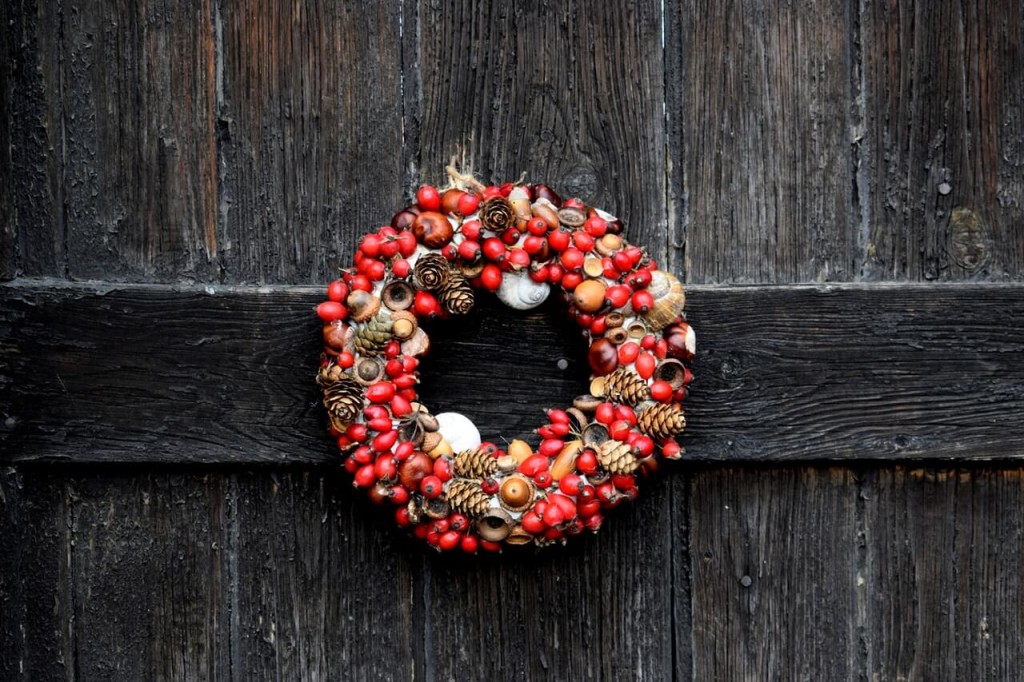 Photo courtesy of Luna Lovegood via Pexels
Say goodbye to those snowmen and snow globes, which are commonly placed on top of coffee tables during the Christmas season. Adieu as well to that shaggy and frizzy green wreaths that are routinely hung on doors. Instead, choose figurines, set pieces, and reinvented wreaths that are more geometric in shape. This adds a more dashing and confident look to the overall design of your apartment. Geometric shapes and lines demonstrate a more confident and direct tone than tattered wreaths.
8. Declutter bathroom and spruce up with a candle or totem.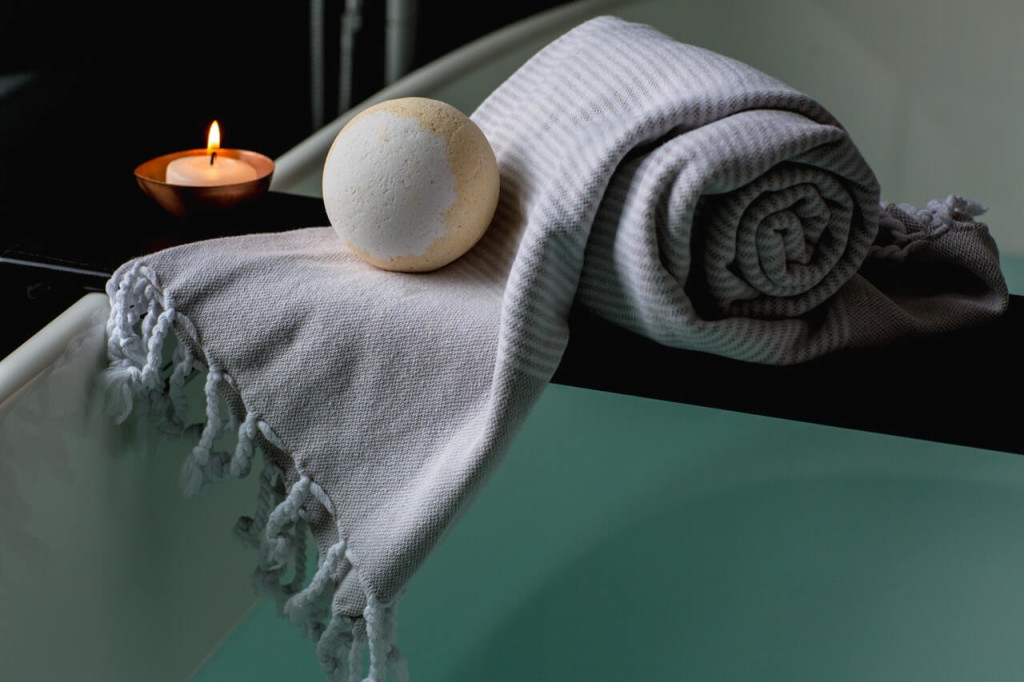 Photo courtesy of Burst via Pexels
The bathroom may also be spruced up for the Season. Decluttering your bathroom to get rid of unsightly items such as shampoo containers, unclean medicine cabinets, unorganized toothbrushes, and remnants of soap on walls and countertops. Also, consider common condo cleaning mistakes committed by newbies. 
Place a scented candle on top of your bathroom counter, or the surface of the toilet tank. Make sure that the candle is contained in an elegant glass, wrapped by a simple ribbon. Pair it with some totems such as a figure of Santa Claus or a wooden Rudolph the reindeer. This should be enough to brighten up the place as it is visually pleasing, and the candle could provide improved ambiance thanks to its scent. Do not replace the clutter you just removed with unnecessary ornaments. The candle and the totem are enough to show that you have not forgotten this part of your bachelor's pad.
Bringing Christmas to your pad doesn't have to ruin that modern fashion-forward look you are aiming for. Experimenting and designing your own crib to show you're not a Grinch could be done in style. Try out these 8 decor ideas for guys like you to start livin' the hip life during the yuletide season.