Living in a condominium seems ideal but completely unattainable to some. Or so they thought.
With the real estate industry in full bloom and the demand higher than ever, condominium buildings are being built faster than you can keep count. There are also more options now — from middle-income to high-end condos, bare to fully furnished. These options make condo living in the Philippines a much viable residence of choice for different clusters of society — young professionals, couples, friends, and growing families. The growing rental market has also inspired the increase in the number of homeowners putting up condos for rent, which makes condo living a lifestyle even middle-income earners can afford.
Starting with studio-type condominiums, the most basic unit option, a young professional can experience the comforts and conveniences of condo living. It is also just the perfect size for a couple or two best friends.
Find out the studio-type condos for lease in Metro Manila that are perfect for you.
Raya Garden: Balinese Living in the South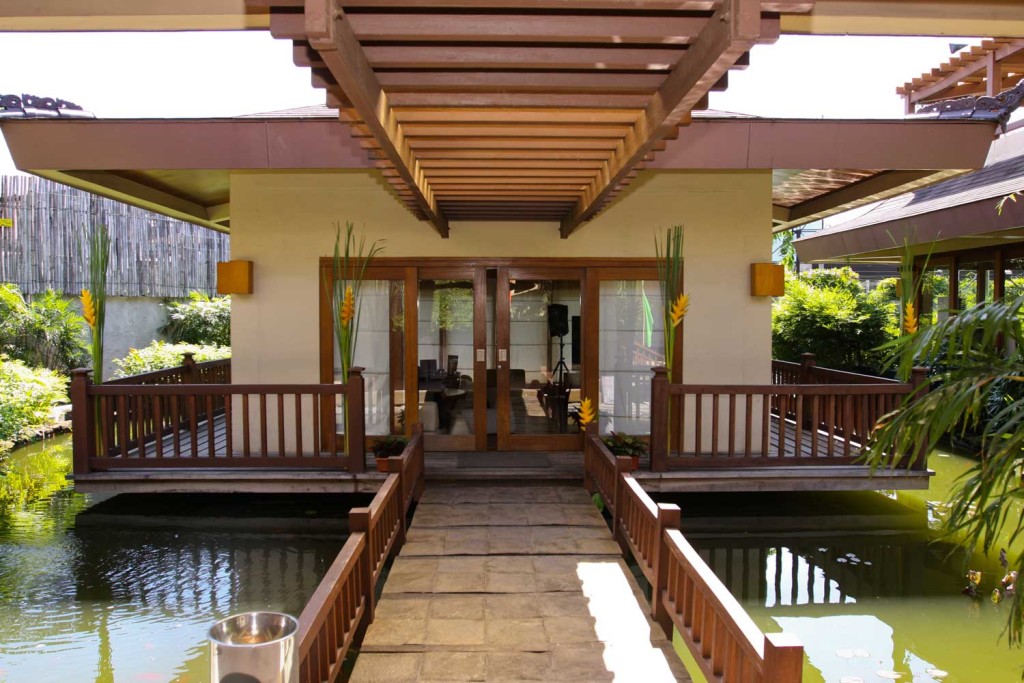 Photo courtesy of DMCI Homes
If you work in the South — Makati or BGC or just a regular Southie with roots in Las Pinas, Pasay or Paranaque — Raya Garden Condominium should be on your list. The community is a fusion of exotic Bali living and East Asian design, which will surely give you a soothing and calming feel.
A studio type unit in Raya Garden measures about 24 square meters, significantly bigger than regular condos. It has a simple interior design with an open floor plan that is flexible and designed for optimal usage. A bare studio condo can be rented for Php15,000/month. It also offers semi-furnished and fully-furnished studios for Php17,000 to Php20,000 per month.
Raya Garden has a play court and indoor fitness gym for nights or mornings when you want to de-stress and sweat it. It also has landscaped gardens and a koi pond if you want to be alone with your thoughts.
Tivoli Garden: Modern Oasis in Mandaluyong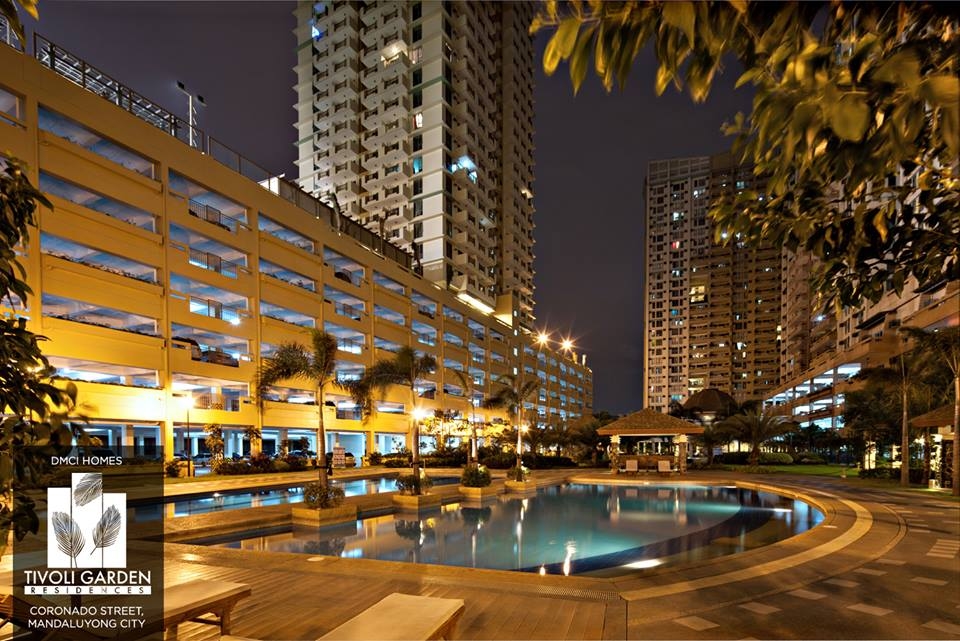 Mandaluyong is easily the most progressive city in Metro Manila these days. It is home to the biggest commercial hubs and the most modern residential buildings. Its night scene may be new, but it's definitely thriving.
If you are a millennial working in Ortigas or Makati or a couple running a small business in Pasig City, Tivoli Garden Residences is a good dwelling. A vast community located near the Makati-Mandaluyong bridge, Tivoli Garden is a modern oasis in the bustling metropolis. It was designed with Asian Tropical gardens in mind to give you the relaxing resort vibe.
A studio type unit in Tivoli Gardens measures 30 square meters with a balcony to view the Mandaluyong skyline. It is spacious, stylish, and every corner is functional. A bare studio condo may be rented for as low as Php13,000 a month, while a fully-furnished studio is leased for up to Php18,000.
Rosewood Pointe: Experience premium living in Taguig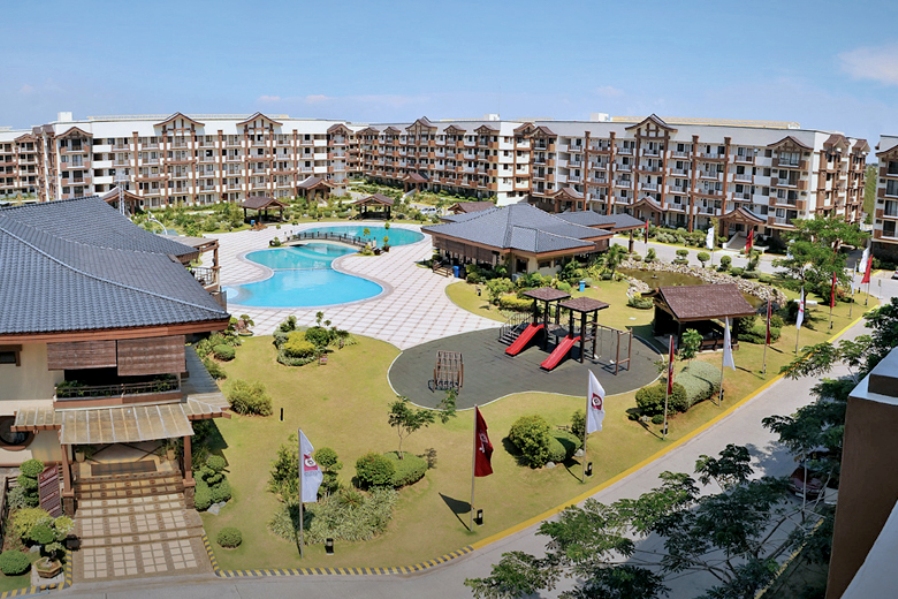 Taguig City is one of the most expensive areas for real estate. With the rise of Bonifacio Global City as an economic center, the cost of living in Taguig also took an upward trend. Living in a condo in this area almost seems like an impossibility for a middle-income earner.
Rosewood Pointe, a project of DMCI Properties, changes all that. It's got everything a small, growing family could ever need. With 8,000 square meters of open spaces and first-class amenities, raising a child at Rosewood Pointe is surely going to be fun and exciting. It certainly has all of the things you'll look for in a condo. It has play courts, a playground, picnic areas, swimming pool, study center, and a pre-school. Running errands are made easier by a laundry area, convenience store, water station, car wash, and internet lounge all within the complex. The Neo-Asian architectural architecture also makes the condo community feel like home.
If you are just starting to grow a family or a young professional who likes to live close to work, a long-term lease of a bare studio goes for Php16,000 a month. This comes with a modern bathroom, functional kitchen area, and cozy dining and living areas. Semi-furnished and fully-furnished studio condos for rent are also available.
Zinnia Towers: In the heart of Quezon City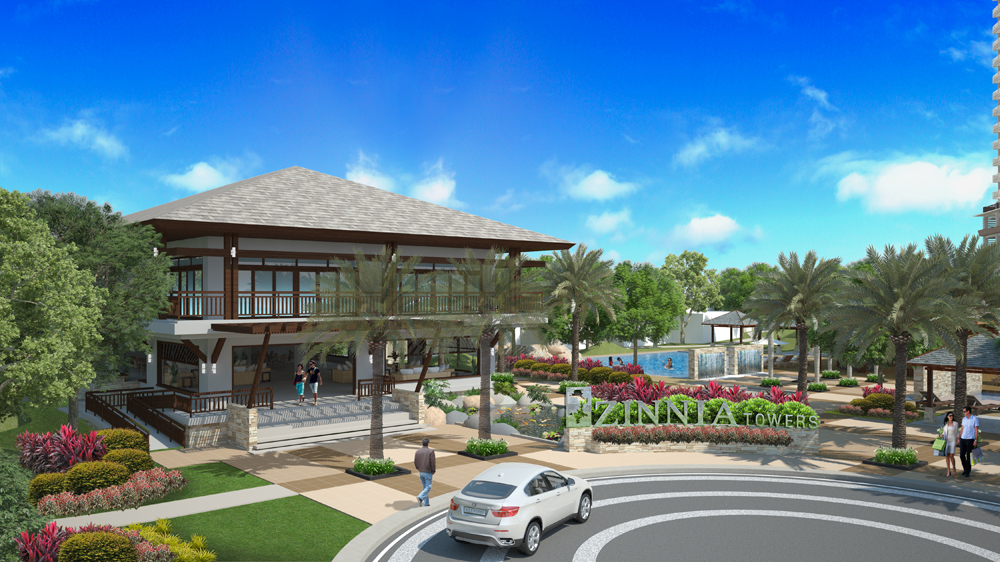 The good thing about living in Quezon City is accessibility. Whether you work in Makati or Ortigas, public transportation is easily accessible. It feels like being in the center of the city, not as busy but not as dull either.
Zinnia Towers lies in the heart of North EDSA. Apart from buses plying EDSA, it is also near an LRT Station. You can go to downtown Manila or in BGC. A bare studio type condo in Zinnia Towers is leased at Php13,000 per month, while long-term lease of a semi or fully-furnished studio goes for Php15,000 to Php20,000 a month.
A resort-themed community, Zinnia Towers promotes a well-balanced lifestyle. The wide open spaces, pocket parks, jogging paths, walking trails, swimming pools, game room, and entertainment area encourage a healthy and fun lifestyle, perfect for young professionals who are normally hard at work and need a place to relax.
Sorrel Residences: Resort living in Manila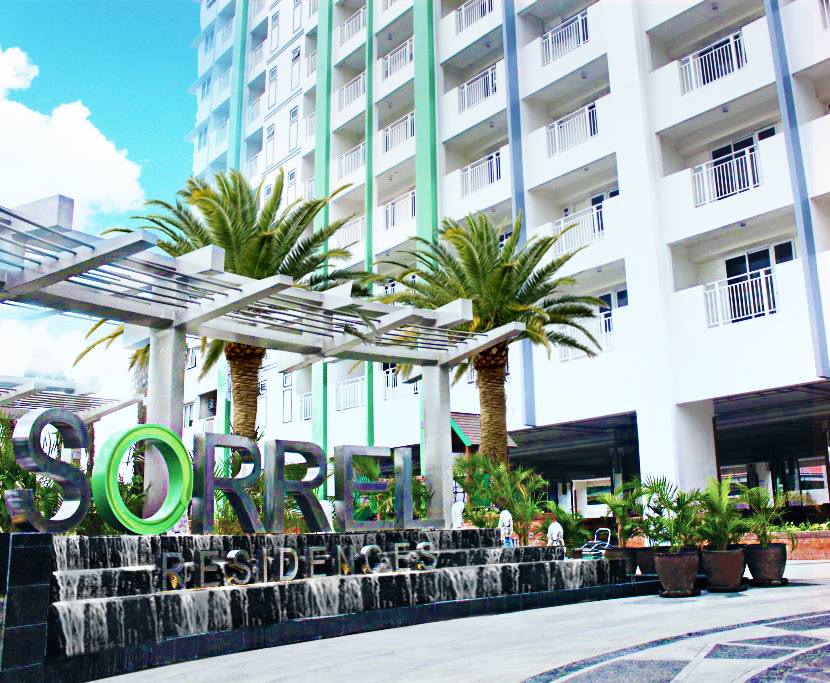 A resort in the middle of Manila? Sure, the name's Sorrel Residences. It is a one-tower condo development in Sampaloc that features generous open spaces, resort-style amenities, and easy access to areas of interest in the metro.
Apart from the usual amenities such as a swimming pool, fitness gym, and playground, there are pocket gardens everywhere, thematic garden, sky lounge and sky park with an Observatory. Sorrel surely enhances the overall living experience in the city.
A studio condo for lease in Sorrel goes for Php13,000 to Php18,000 depending on whether you'd prefer it bare, semi-furnished or fully-furnished. It is perfect for students who are enrolled in one of the many universities in the area. It is also perfect for singles and professionals who are working in Manila, Quezon City or Ortigas.
Stellar Place: Less Crowded Haven in Quezon City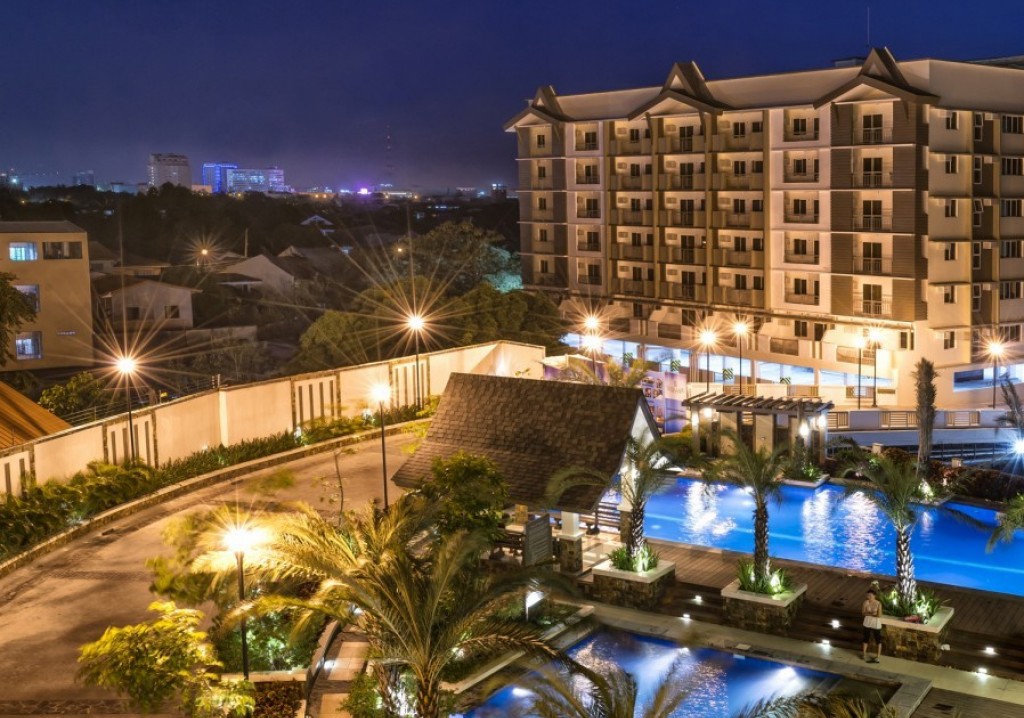 Another DMCI development in Quezon City is Stellar Residences, a condo community in Visayas Avenue. It is tucked away in a less-crowded portion of the city, making it ideal for growing families. It is also easily accessible by public transportation whether you are working in Makati or Monumento. The green, open spaces also promote closeness to nature and encourages fostering ties with friends and family.
For Php12,000, you can rent a bare studio condo at Stellar Place. All units have a balcony and single-loaded corridors with breezeways make the condo an airy and breathable residential development. The cabana, landscaped gardens, sky park, and sky lounge are also a treat after a long day at work.
Ohana Place: Hawaiian vibe in Las Piñas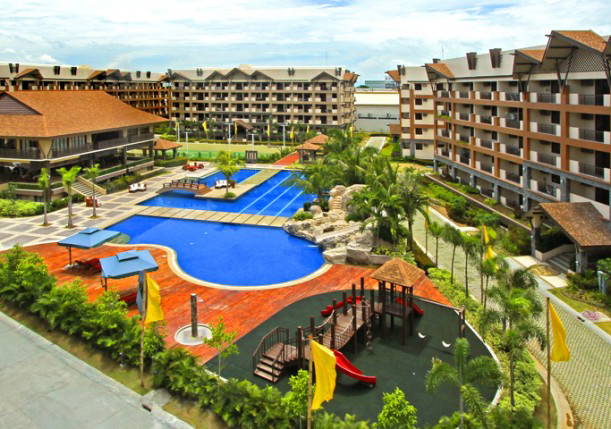 Ohana Place is one of DMCI's most comprehensive and all-inclusive condominium communities. Ohana, a Hawaiian word meaning family, will surely make anyone feel at home. It consists of seven mid-rise condos spread across a three-hectare terrain in Las Piñas, which is ideal for couples or single professionals working in Makati and Alabang. But unlike these places, Las Piñas is more family-friendly, less congested, and less busy.
Apart from the charming façade, Ohana Place has all of the amenities that everyone would enjoy. There's an open park, function and recreation halls, luau pavilion, cabanas with grill pits, fitness gym with dance area, swimming pools, and water features.
A long-term lease of a bare studio type unit would go for Php12,000 per month. Semi and fully-furnished studios are also available.
Wherever you are in the metro, there's surely a DMCI Homes development for you. Each is unique and offers different opportunities. A studio condo may have a smaller square footage, but it does come with big gains and advantages. And it also guarantees a living experience unlike any other. Check out the best condo in Manila, DMCI Homes.