An open floor plan offers one great advantage: you get to make the layout work as you see fit. Do you prefer a living area that does not face your workspace directly? Do you want your clothes and accessories to take center stage? Do you put a lot of weight on being able to entertain guests? Studio units often come in limited sizes. To make the small space work for you, you must be able to stick to the essentials or to the things that matter to you. Here are floor plan guides for a studio unit that will let you make the most out of condo living.
Four college students sharing a space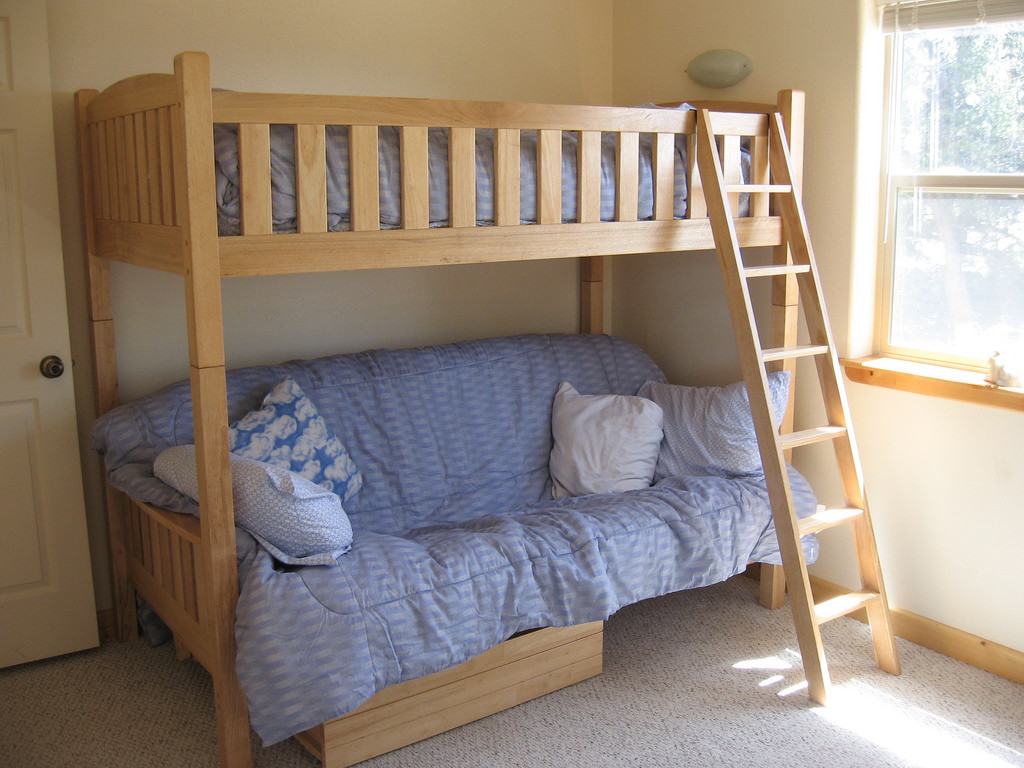 Photo courtesy of Mia and Steve Mestdagh via Flickr
To make a studio unit work for four people, you need to stick to the essentials. Prop up a double-deck bed against two walls on either side of a room. Have a custom-made wooden drawer that you can pull out from under the bed. Make sure it maximizes the space under the bed and that it is divided into two, so each one of the four condo dwellers gets his/her own spacious drawer. This drawer can serve as storage for clothes. Bring in an open clothes rack so you can hang some of your clothes without having to bring in a closet that takes up too much space. You can place this in the middle of the two double-deck beds, so it can serve as a functional partition.
Add an open shelf a short distance from the foot of the beds. This can serve both as a divider and a storage space for books and decors. At the other side of the "divider," install a table that can be propped up against a wall when not in use. This can serve as a dining/study table. Bean bags on the other side can serve as your lounge area. Add a carpet so everyone can freely chill or do their homework on the floor.
A young professional who likes to entertain guests
Studio units are the ideal choice for young professionals who are just starting out on their own. But even those who revel in independent living crave the company of friends. With the right floor planning, you can use your small space to entertain guests. First off, set your own private space using a partition that is not too intrusive it'd make the place look closed-off and stuffy. For a more open and airy effect, you can use a hanging screen for the partition. Set this space in a corner so you can have more room for the lounge. And instead of having the usual sofa, go for a sofa bed that folds out so your guests will have somewhere to sleep at night. Bring in a sleek coffee table and an entertainment center to hold your flat screen TV and game consoles, and you have yourself the perfect living room for entertaining guests. Add a stool or two for extra seating. Have your storage built into the walls and your bed, so you can save extra space. Have a bar installed off to the other side of the room. Bars tend to be more space-efficient, and could easily double as your dining table. And of course, they're great for the little parties you'll have with your friends.
Newlywed couple who likes to stay in and snuggle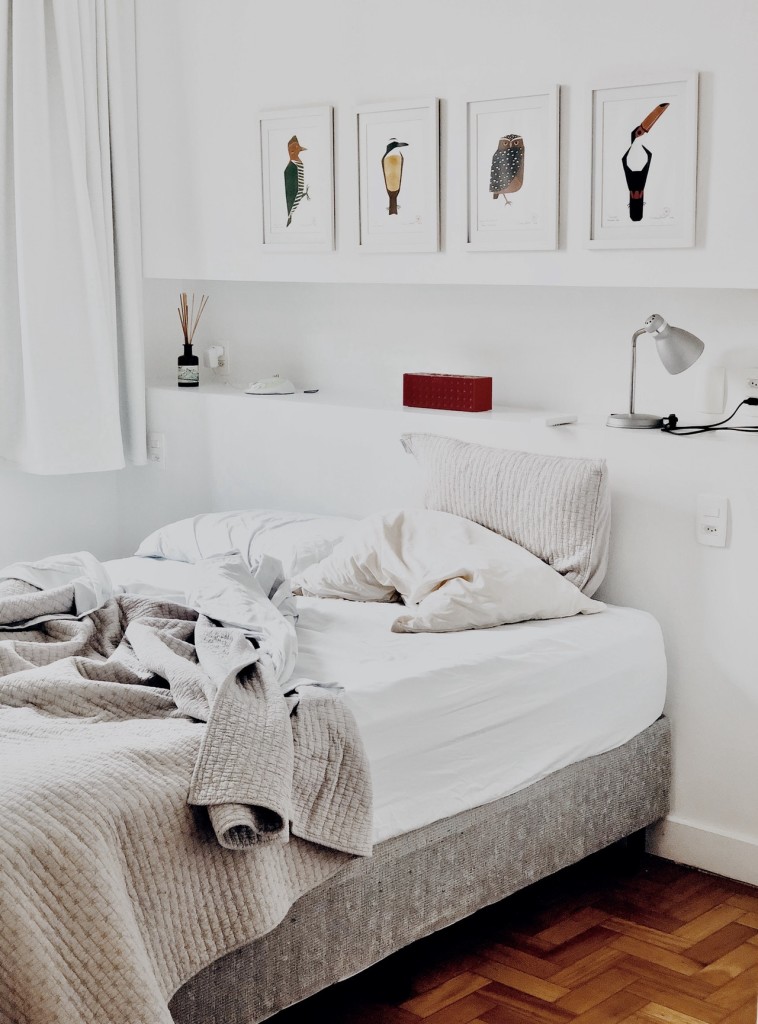 As newlyweds, you'd want to spend a lot of time together indoors. Make these moments pleasant by making sure your home is not stuffy and is as open as possible. To this end, you can do away with unnecessary partitions and with only enough furniture to make the place comfortable for everyday living. Your bed merits attention. Make it queen size with a comfortable mattress and first-rate sheets. You can have your bed framed with a wooden ledge to accommodate your books, cellphones, and other bedtime essentials. This way, you won't have to bring in a side table, which would only take up more space. Off to the side of your bed, you can have a closet installed. Set your sofa a short distance from the foot of your bed. Choose a piece that has built-in storage for added functionality. And make sure it's comfortable enough for long hours of Netflix and chilling. A small dining table for two would suffice for your needs. You can have this placed a little farther off the side of your sofa. You can add another set in your balcony for your morning breakfasts together. You can also use the area for entertaining guests.
A young professional who works as a freelancer on the side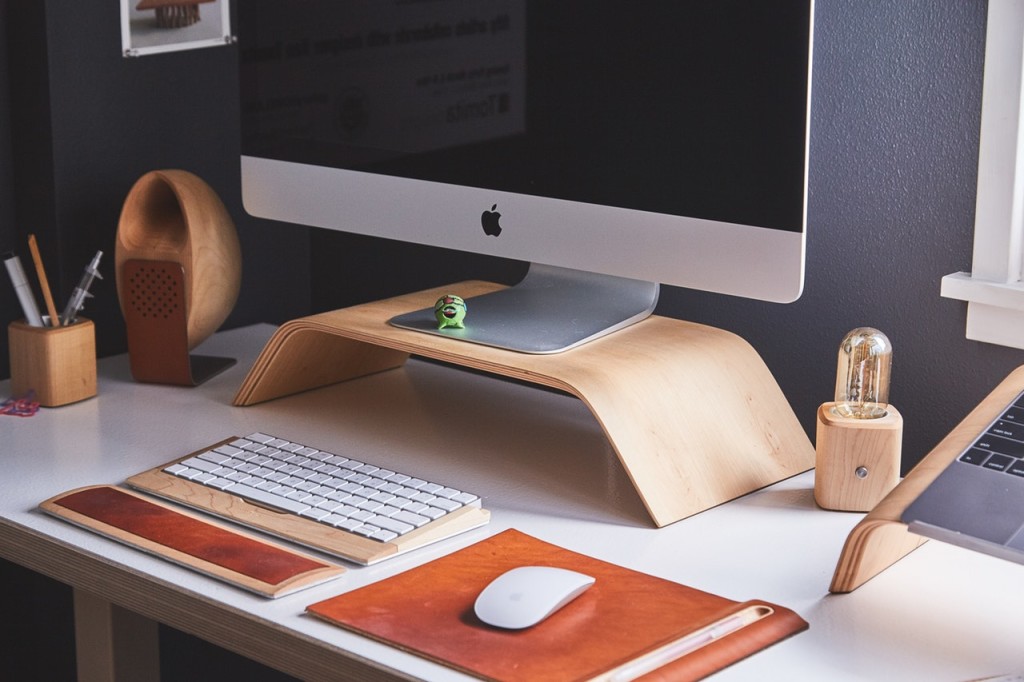 Young professionals who also do freelance jobs on the side need a home office. And your limited condo space should not keep you from having one. One great option is to set up an office underneath a loft bed. All you need is a slim desk, an ergonomic chair, some good lighting, and voila! You're all set.
And you can't be all work and no play. Set up a living area nook that is not facing your workspace directly. You can create a partition by adding a divider that serves both as a closet and a platform for your TV. Add a bar off to the side that also functions as an area to prepare some healthy snacks and to entertain friends over with some beer or wine.
A woman who lives and breathes fashion
For any fashionista, clothes and accessories take center stage. To make room for your stuff, you can opt for a daybed perched against a wall on one corner of your studio unit. This will also function as your sofa. Then you can line the rest of the walls with closets that let you hang clothes and store your shoes. Opt for a glass cover so looking for your clothes and shoes can be a breeze. You'd want to see all your options by scanning your closets without having to take out everything. You can have an island of drawers in the middle for your bags and accessories. Have them made with glass as well so you see everything without opening the drawers. Have lighting installed within your closets and the drawers. Have the rest of your unit covered in full-size mirrors. Not only will this help you with your fashionista endeavors, it will also give your unit the illusion of space. Add in a bar that functions both as a dining area and a place to entertain friends over a cocktail and some hors d'oeuvres, and you're all set.
Whether you are trying to design studio units for college students, professionals or couples, you will find just the right floor guides to suit their needs. You'll soon see that small spaces are never a limitation. All you need is some creativity and a bit of interior design know-how. Get started with your own studio unit floor planning! It's going to be loads of fun!